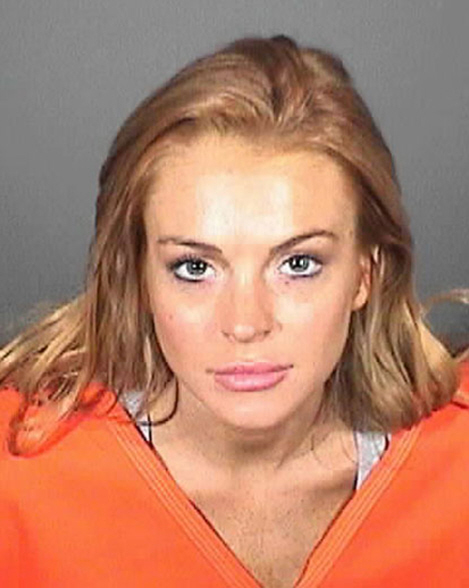 Might as well give you all of the details, right? Okay, first up, this is Lindsay Lohan's newest booking photo. This makes three FOUR, and this is the second one of 2010. This is also Lohan's first ginger booking photo! Interesting factoid. Additionally, so immediately after Lindsay's bail was revoked, she was handcuffed and lead away, but first she "looked shocked" and "shot a look at her lawyer." Here is an artist's lovely rendering of that, courtesy of TMZ: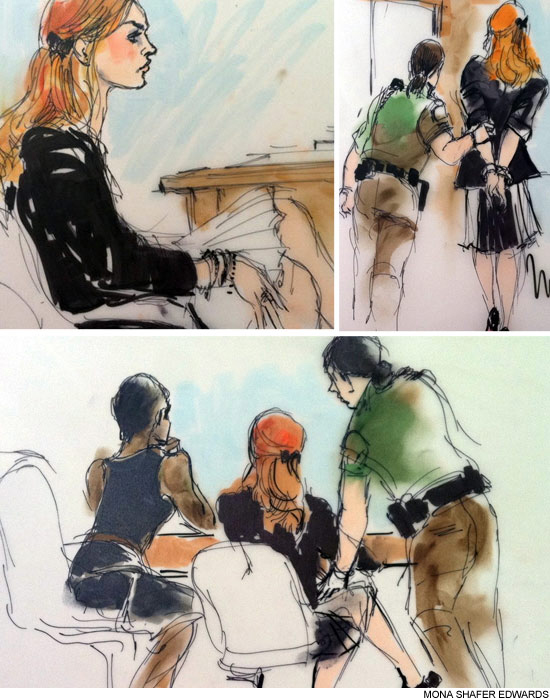 Also – it looks like the cop was molesting her right? Maybe he/she whispered something about "firecrotch." Anyhoodle, TMZ got a statement from Shawn Chapman Holley, who said that Judge Fox had "no legal basis" for denying Lohan's bail. I tend to think that the judge did have a good reason – he told her that if did drugs or drank liquor, she would be going back to jail, and he was just following through. I also think she should sit in jail because I don't want to see her clip anymore babies. Apparently, it is Judge Fox and Judge Fox alone who will get to say when Lindsay gets out, if she does get out before her October 22 hearing. I wonder if Dina will "get him fired" for "playing hardball" with her "child". Also: Lindsay was wearing $1,195 Louboutins for her court appearance. I think Dina got to take them home, because photographers got some pics of Dina carrying a bag of what has been identified as Lindsay's belongings. Shockingly, Lindsay was not wearing SHOE-HANS.
So Lindsay is in jail now. The LA County Sheriff's spokesperson tells media outlets that Lindsay was "very cooperative, very demure and quiet. She's doing everything that is asked of her." Demure? She's probably just crack-plotting her next hijink. Also: Lindsay is being segregated from the larger jail population, once again. Look at her f-cking smile before she went into court. She's such an entitled little bitch.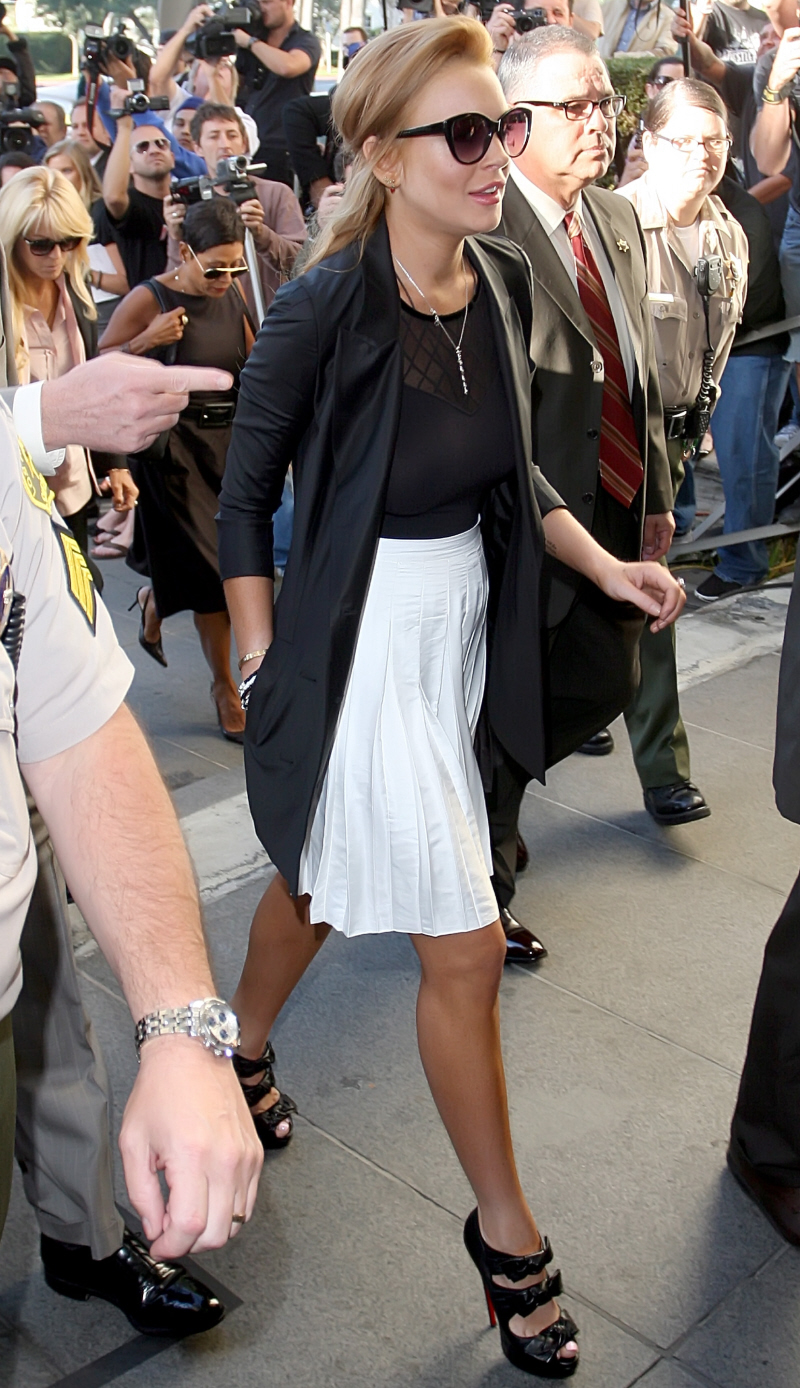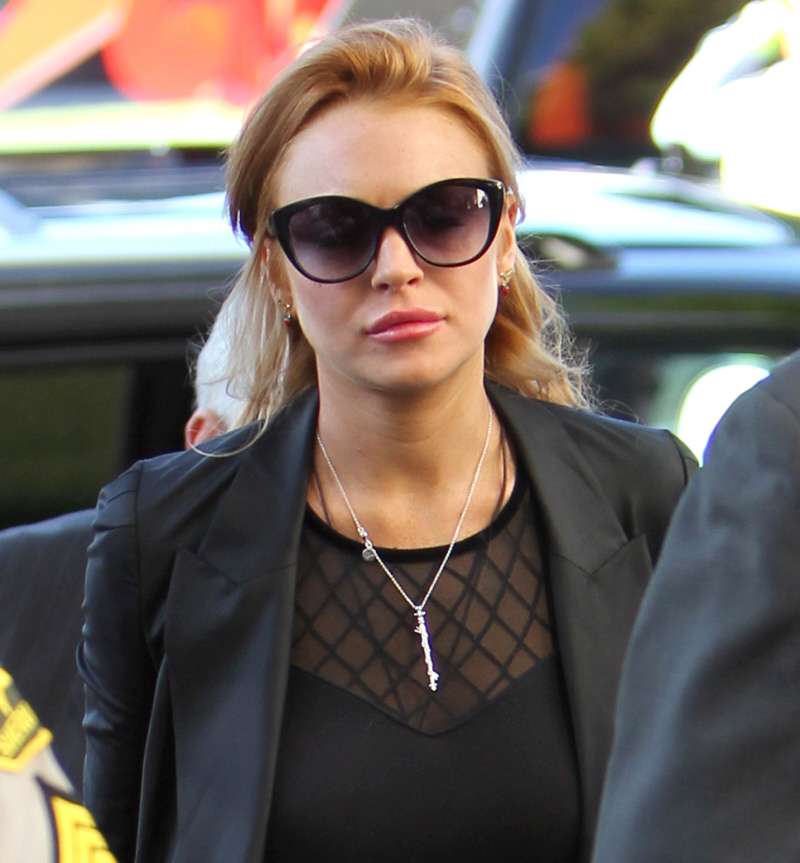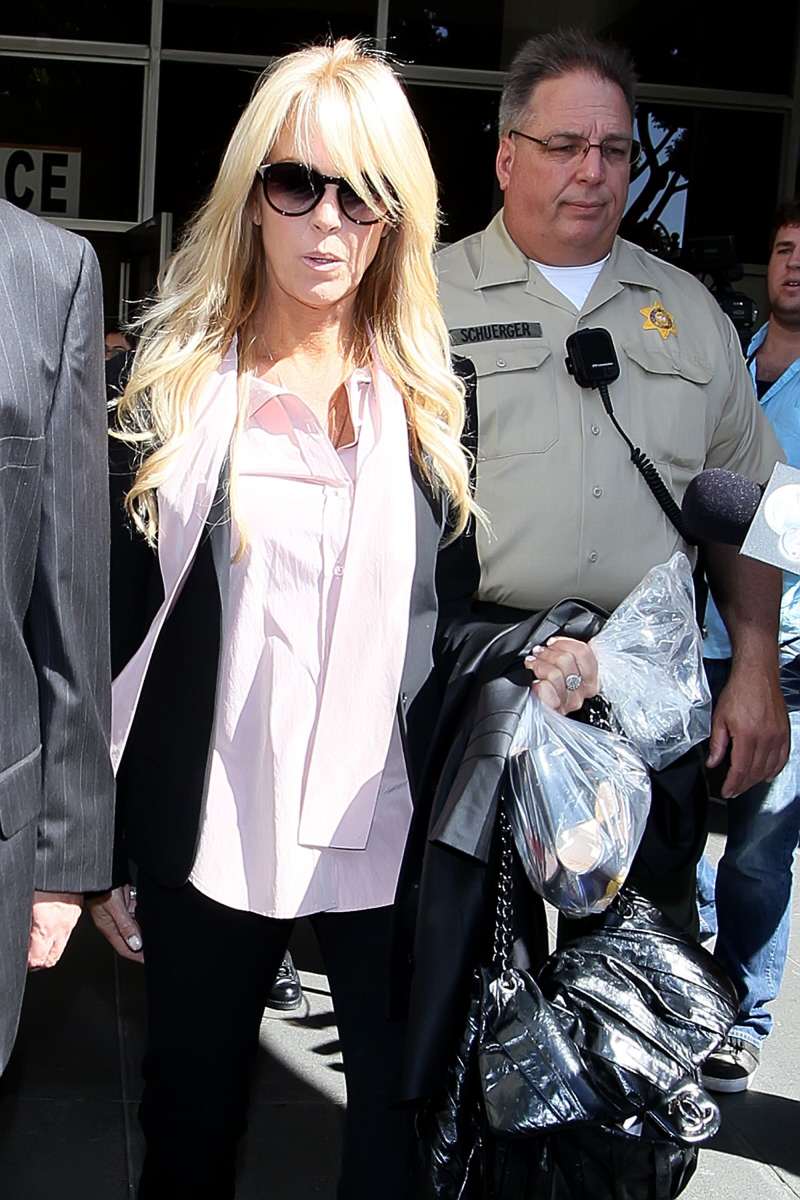 Court drawings courtesy of TMZ. Additional pics courtesy of WENN.