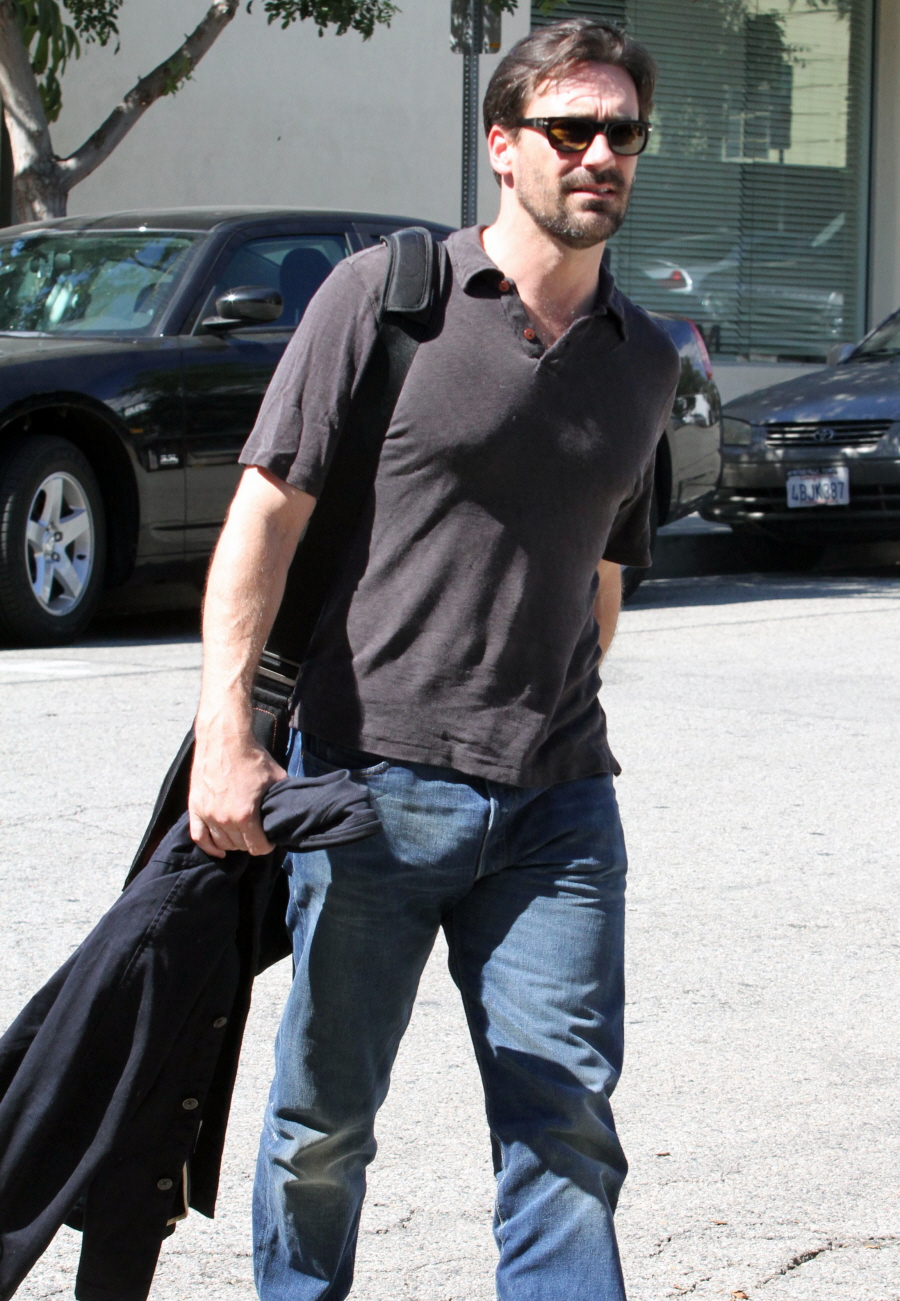 Here are some new photos of a very rugged looking Jon Hamm out and about in LA yesterday. It's really, really hot in LA right now, so I don't know why The Hamm is so covered up. Of course, if I had my way, he wander around half-naked most of the time anyway. I'm pretty sure The Hamm looks so unkempt because he's not working at the moment – he's already finished filming this season of Mad Men (I believe there are only three episodes left to air), and he maybe doesn't have a film project coming up…? His IMDB says that he doesn't have anything in immediate pre-production, so he's likely chilling out, growing out his beard.
P.S. Check out the bulge in some of these photos. The Hamm is packing. And it is glorious.
********SPOILERS FOR THIS SEASON OF MAD MEN
I've been remise in discussing this current season of Mad Men just because A) It's really personal to me, how I feel about this show, and it feels strange to write about something I'm so passionate about and B) Other sites recap and explore theories so much better than I could, and I do link to those stories in the links. But since The Hamm doesn't seem to have any new interviews and there's nothing else to talk about, can we just talk about this season for a moment?
The first half of the season, or what I like to think of as "Don Draper's Year-Long Bender" – wasn't all that great. I mean… I didn't care for the Don parts all that much, just because I was waiting for him to find his footing post-divorce. While I waited for that, Peggy continued to wow me. The Hamm is considered the lead of Mad Men, and the three main women (January Jones, Christina Hendricks, Elizabeth Moss) seem to vie for screen time somewhat equally. But this season I just grew to love Peggy even more. She's really come into her own skin, and she's the one I've been tuning in to see this season.
It all changed on Episode 7, "The Suitcase" otherwise known as the best episode in the history of an already great television series. For nearly all of the episode, it was just Don and Peggy, talking and drinking and fighting and being honest, and it was awesome and funny and heartbreaking and moving, and that one episode – as far as writing, directing, acting and production – should set the standard for television. Since then, Don has changed for the better and Peggy seems even more confidant.
But I worry. Last Sunday's episode was difficult, because we see the catastrophe looming. Will Sterling Cooper Draper Price survive the loss of Lucky Strike? Will Roger have another heart attack? Did Joan keep the baby? Will Don finally have to pay for the sin of stealing his identity from a dead man? Will Don continue to have panic attacks and will The Hamm continue to ACT HIS ASS OFF? Will Peggy land on her feet, always and forever? And will she ever find a boyfriend who fulfills her as much as her job? Sigh… I love this show.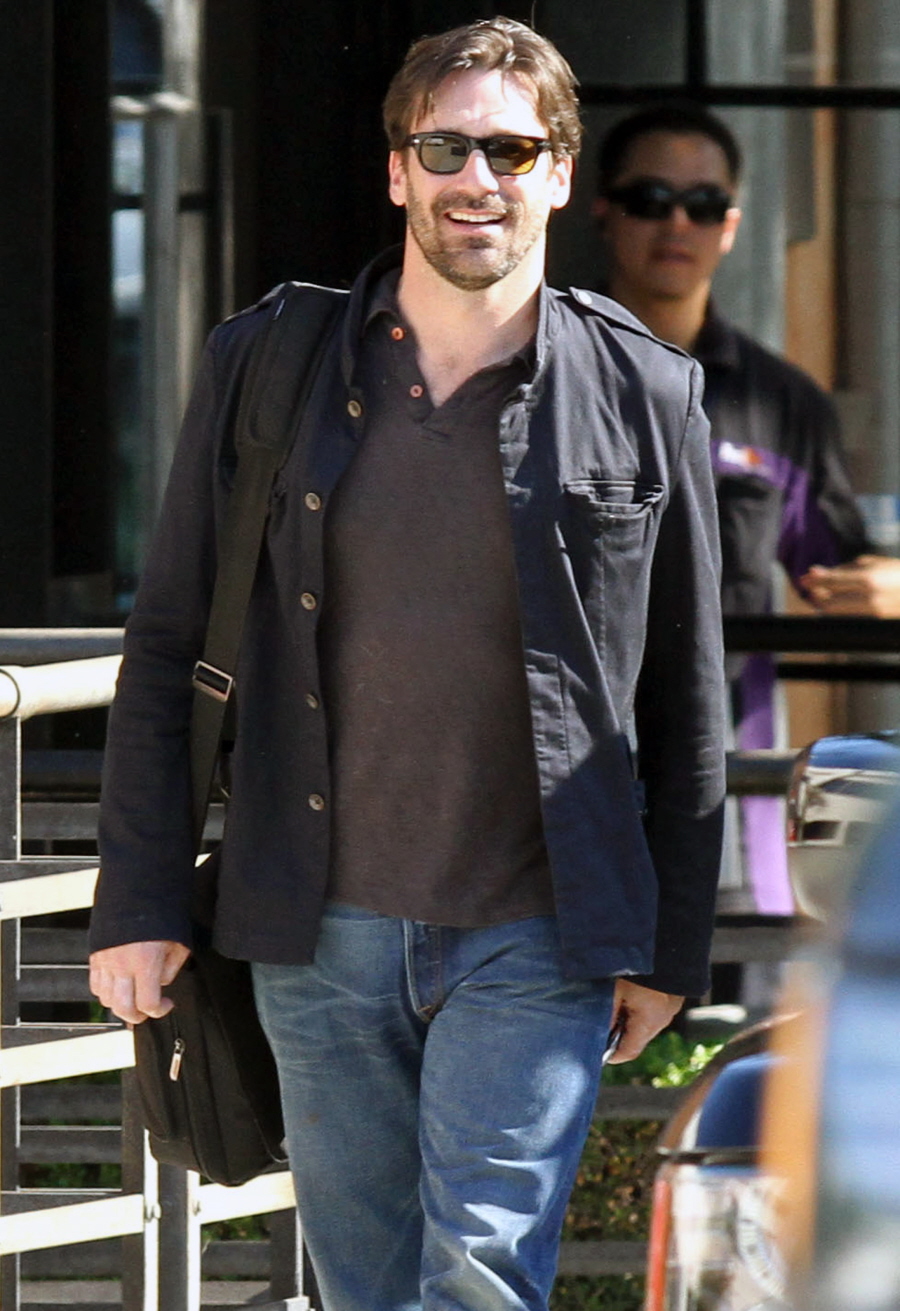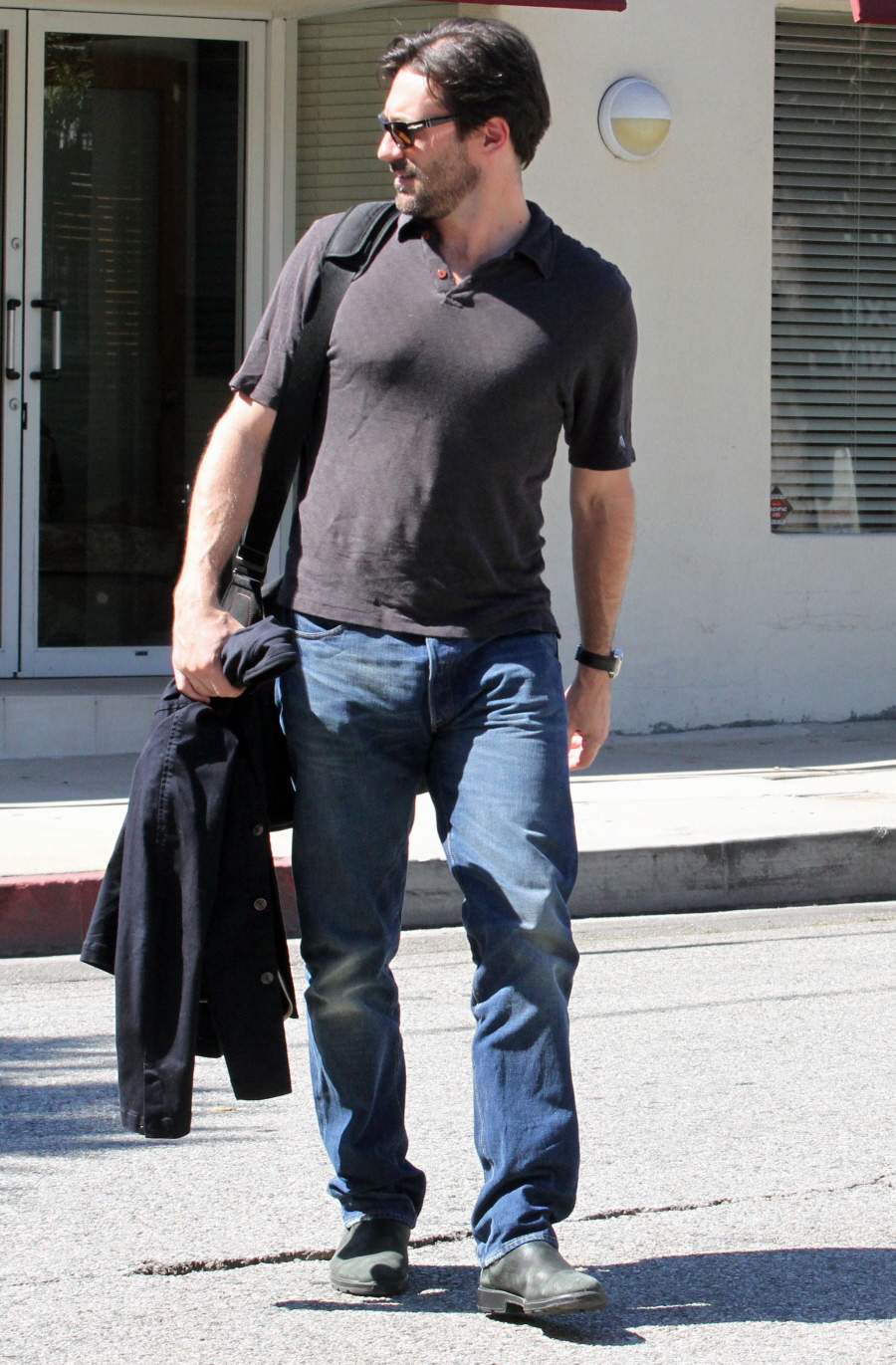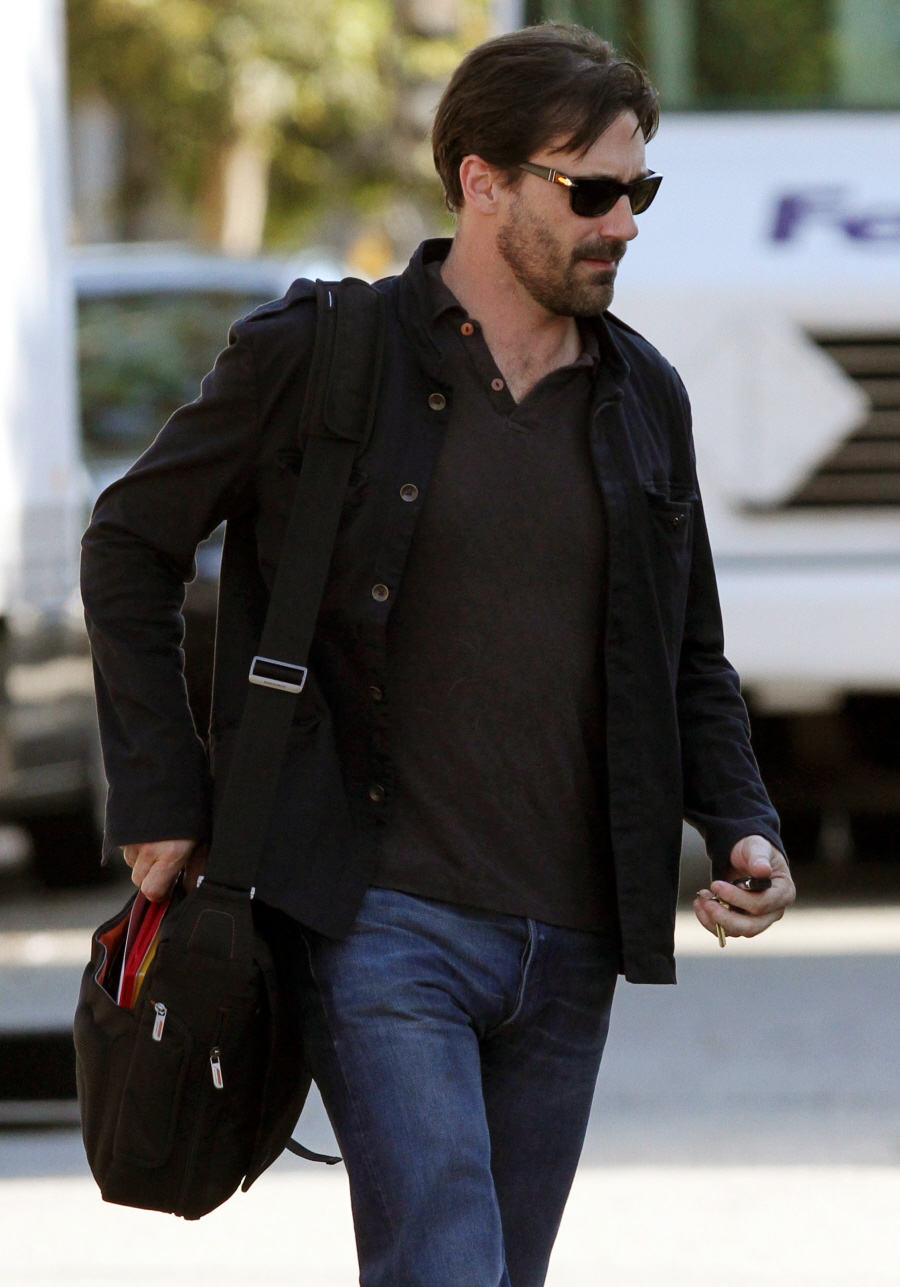 Jon Hamm on Sept. 27, 2010. Credit: Fame.