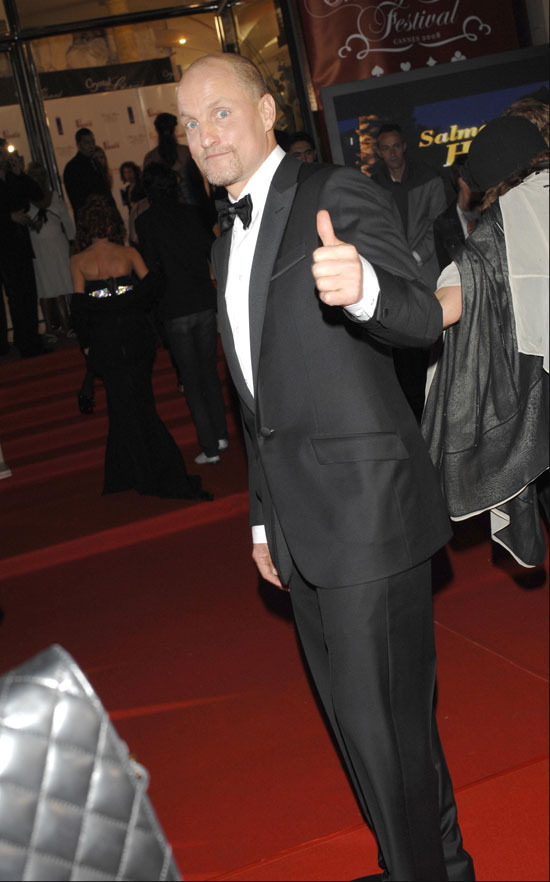 Woody Harrelson is one of those guys that does crazy things just to do them. And that's generally okay, it's his life. He's made the free-spirited, anything-goes lifestyle work for him – but now Harrelson says he's planning on taking the quirkiness up a notch. Apparently he wasn't satisfied doing unusual things like skinny dipping with Owen Wilson, making an interviewer wait 40 minutes while he searched for an organic toothbrush, or using a machete to chop up a coconut for making drinks at a Superbowl party. In fact Woody is planning on shunning coconuts – and all food – for 40 days while banishing himself to a remote island.
Woody Harrelson plans to live on a remote island and eat nothing for 40 days – to see how the experience affects his brain.

The actor, 46, will go ahead with the experiment as soon as he gets a break in his work schedule.

'I've always wanted to do it,' he says.

'I know it's going to be really hard. But can you imagine it? Eating nothing for 40 days? Swimming and surfing every day in a remote place? Where does the mind go?'
[From NOW]
Where does the mind go? Look I'm all for free-wheeling, alternative lifestyles. But there are a few people that really shouldn't push their minds to go too far. Who shouldn't take for granted that they'll always have their minds and their sanity. I think it's safe to say that there's a good chance Woody Harrelson is one of those people. I would just tread lightly, in terms of pushing the mental stability to the farthest limits Woody. That said, no one can work the crazy like Woody Harrelson. I just think he should maybe bring a little bit of beef jerky and some mood stabilizers, just in case.
Woody Harrelson is shown at the Partouche Charity Poker Tournament in Cannes on 5/17/08, thanks to WENN.