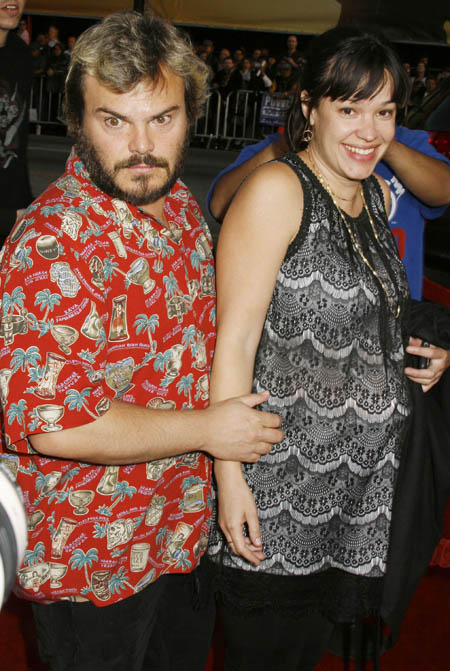 Jack Black, 38, and his wife Tanya Hayden, 37, welcomed their second child into the world last Friday, reports the National Enquirer. The newborn weighed 6 pounds at birth and has yet to have an official name. He will join the couple's other son, two year old Samuel.
When Jack confirmed his wife's pregnancy at the premiere of Be Kind, Rewind in early January, he quipped "I've been told that two children is three times as hard as one," and said that his parenting style is "day-by-day."
My husband keeps telling me that two kids are easier than one, but he's trying to convince me and I doubt he truly believes it.
Congratulations to Jack and Tanya and best wishes to their family. It seems like very good timing for them, because Black had just wrapped up promotion for Kung Fu Panda at Cannes the week before. The animated film premieres in the US on June 6.
Jack Black and his wife Tanya Hayden are shown on 4/30/08 at the Iron Man premiere, thanks to WENN.