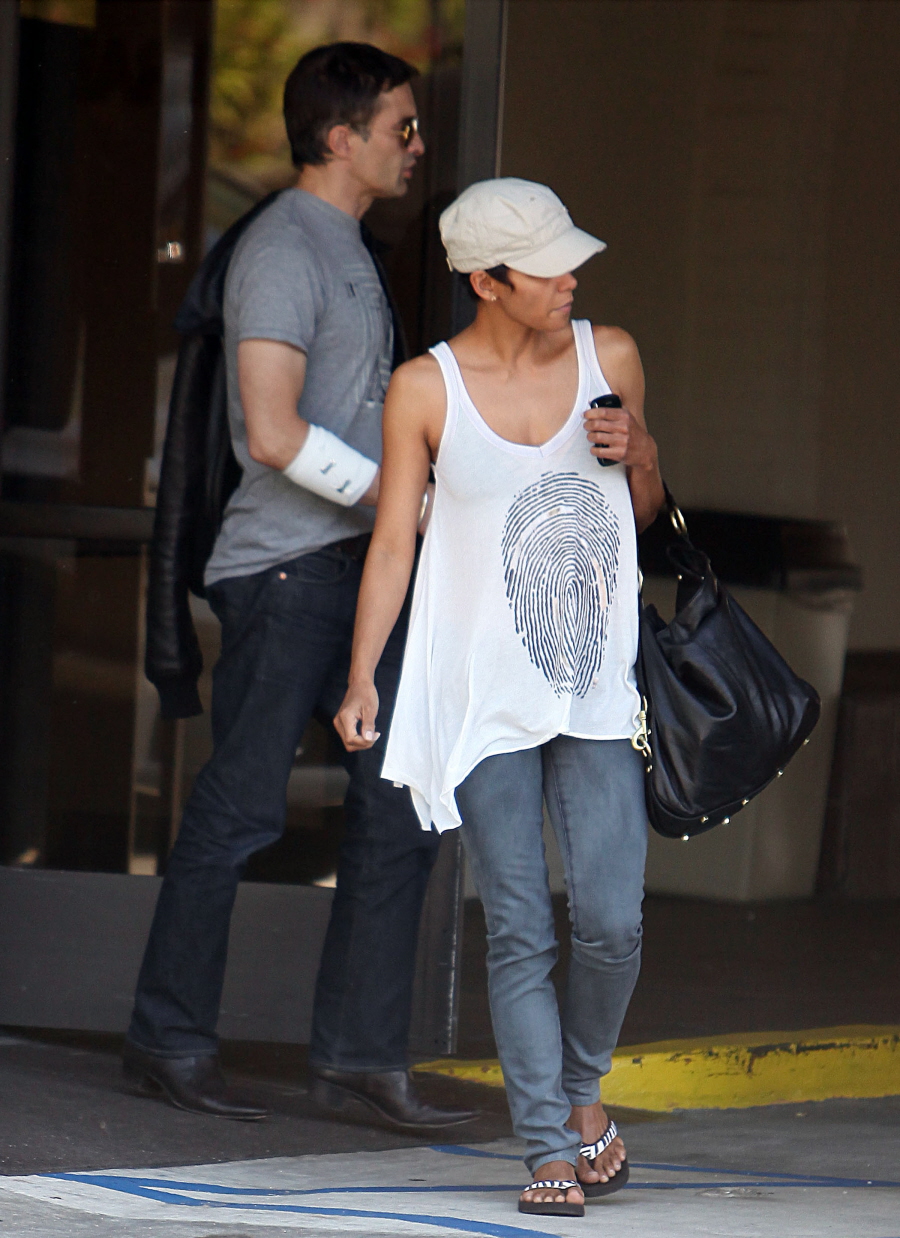 SEX. That's all I can think about when I look at photos of Halle Berry and Olivier Martinez. After spending most of their time together (SEX) in Europe and Africa, Olivier flew in to LA to spend some time with his girl. I LOVE how Halle is playing this – they're f-cking and they're international, and yes, she'll travel for her piece, but she'll also make him come to her. Of course, I'm also convinced that Olivier isn't Halle's only piece. Just the other day, she went on what looked like a "date" with another dude. My guess is that Olivier got jealous and flew to LA so he could demand that Halle give up her other pieces.
Oscar winning actress and mature hotty Halle Berry meets up with her new hunk and just arrived "Dark Tide" co-star Olivier Martinez in West Hollywood, CA on October 7th, 2010. Their budding romance has hit a new level as only a week ago Halle flew to the City of Love – Paris just to meet him for a day. Amoré is in the air as Olivier can't seem to live without her either.
[From Fame Pictures]
My take? Olivier is more into Halle than she's into him. Olivier is the one who is all "Come back to Paris, I need you" and Halle is all "I've got bidness in LA" and Olivier is all "Fine, I'll come to you." Also: Olivier seems to have some kind of injured arm. I bet Halle bit him while they were f-cking. See? It's all I can think about.
Here are some additional pics of them last week in France. Oh la la.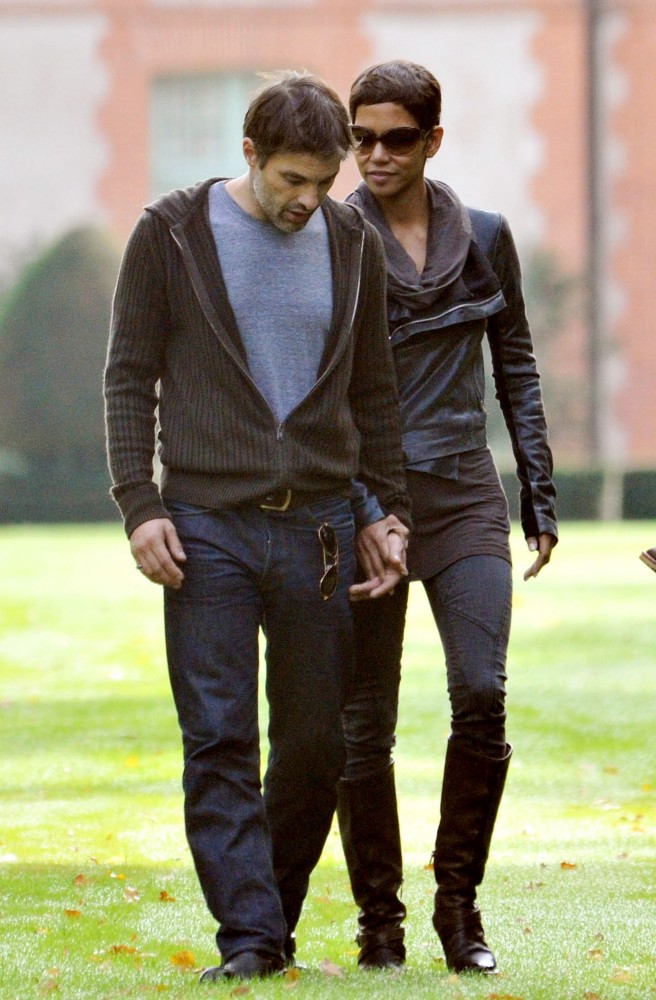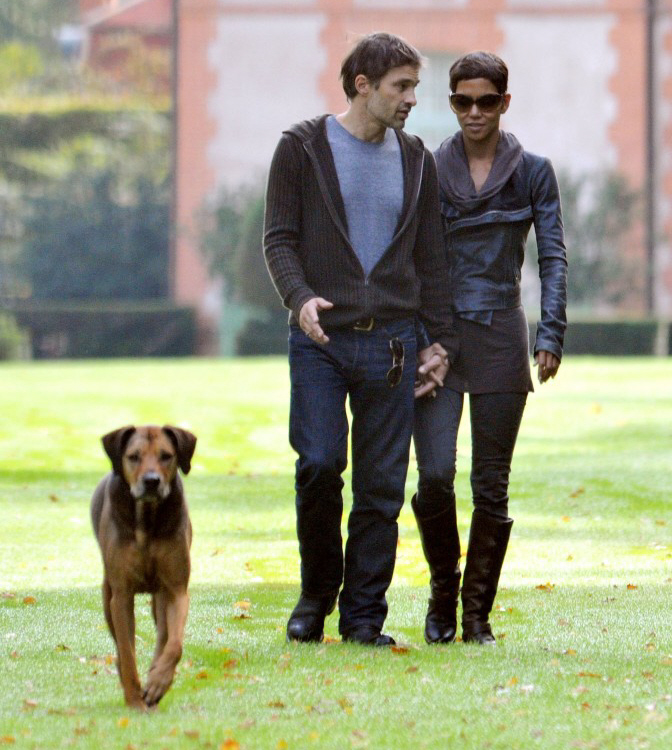 Back in LA yesterday: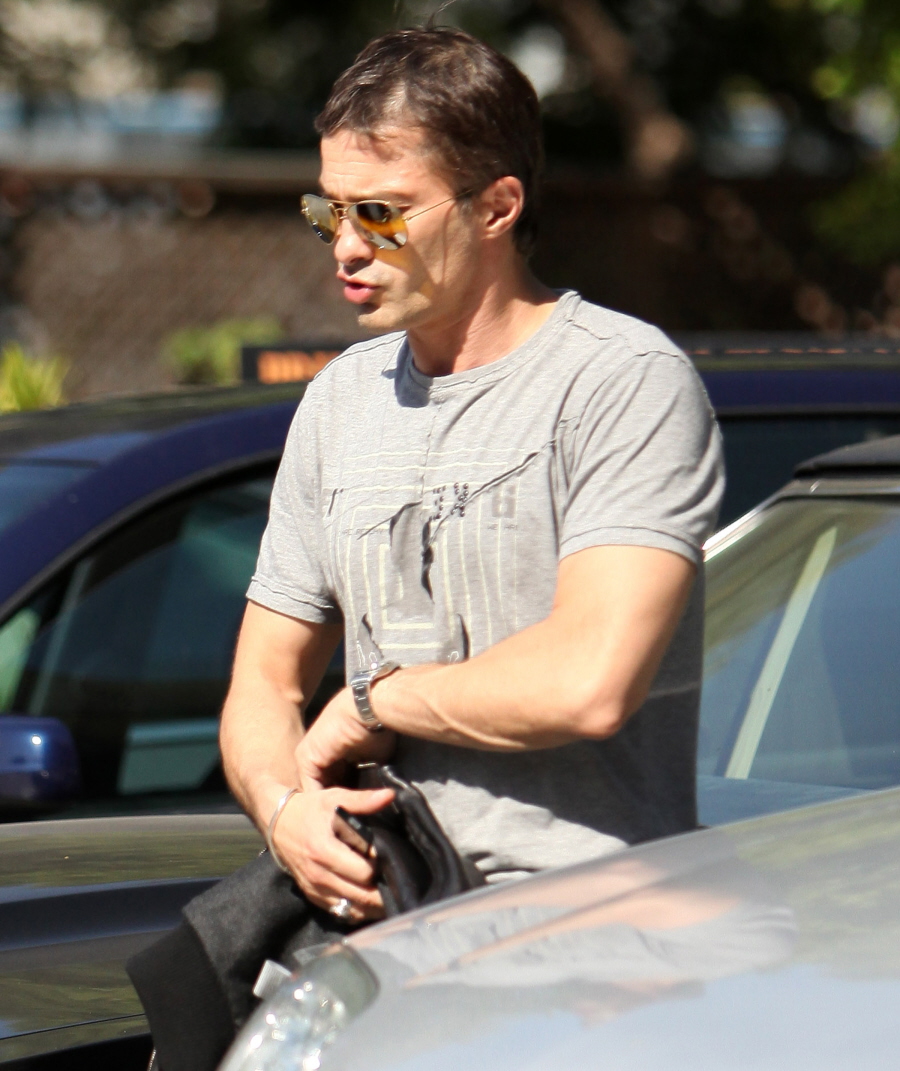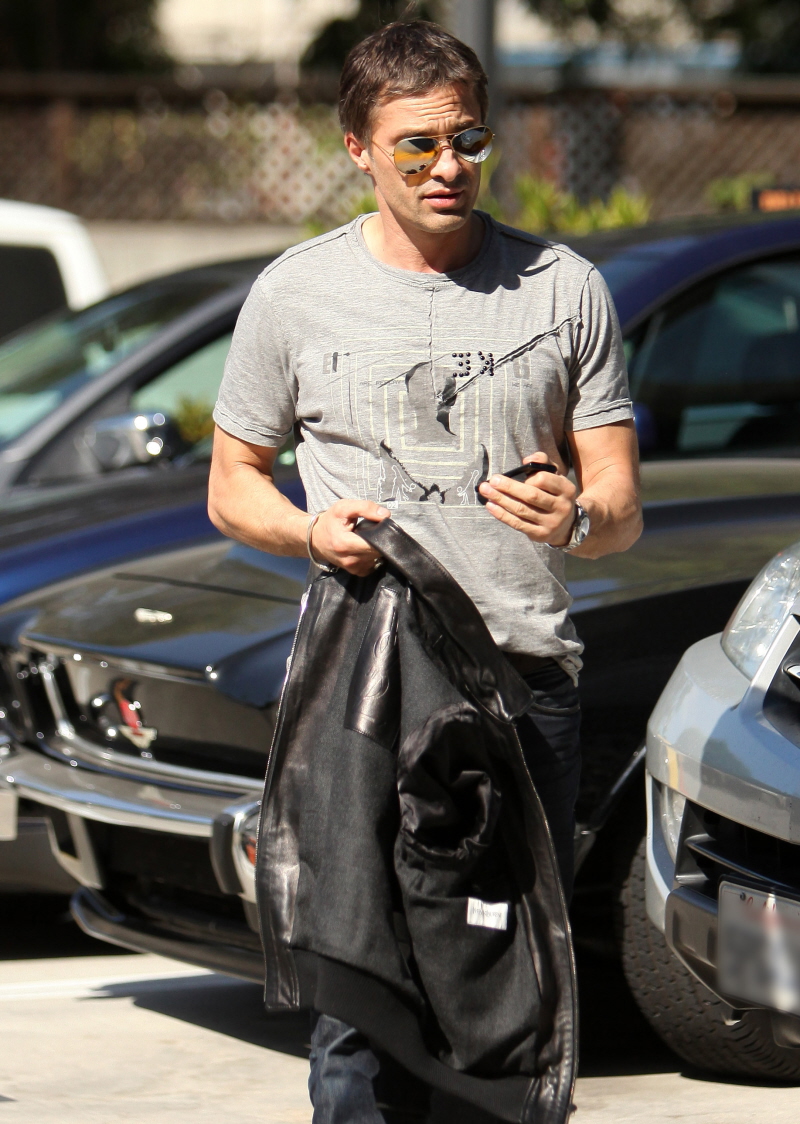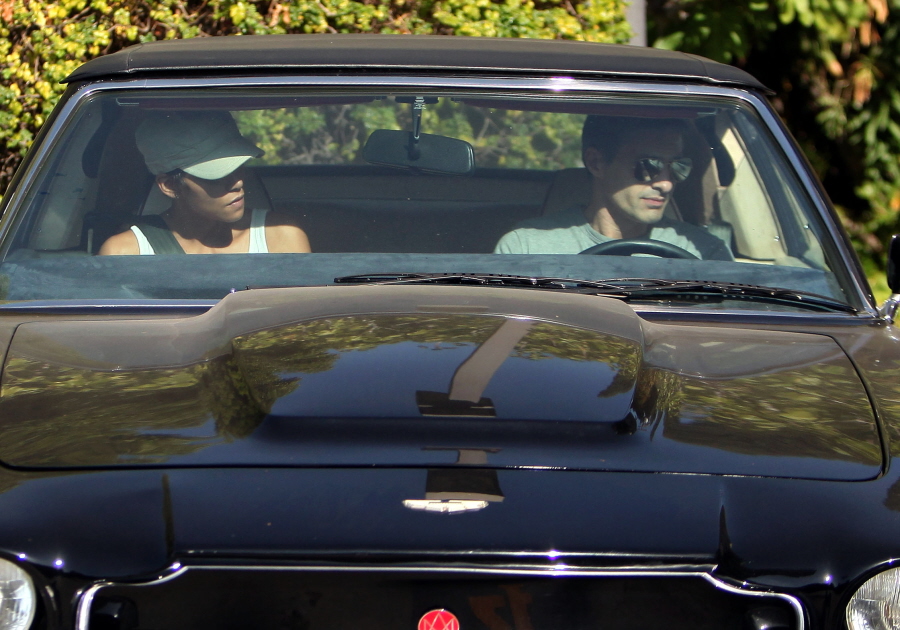 Halle and Olivier in LA on October 7, 2010, and in France on Sept. 29, 2010. Credit: Fame and Bauer-Griffin.