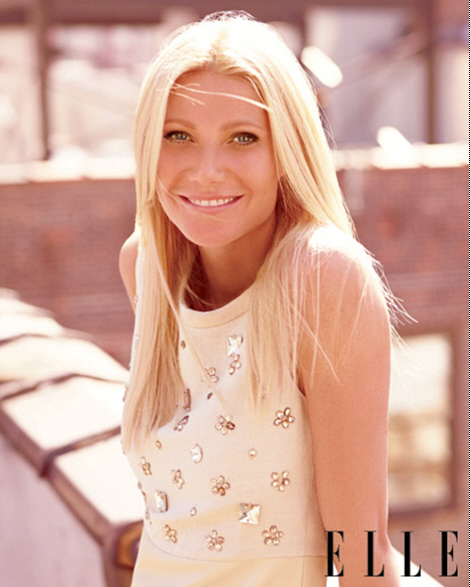 Elle Magazine's November issue is devoted to "Women In Hollywood" (full slideshow here). They profile four women – Kate Hudson, Gwyneth Paltrow, Hilary Swank, and Sofia Coppola. Now… do these four (rich, privileged, white) women represent Hollywood as we know it? Um, not really. But they all have projects to promote, so they were picked. Gwynth's little interview excerpts are especially interesting – poor Goopy had to deal with a douchey dude who wanted to have sex with her in exchange for a part! Poor Goopy! That dude had no idea Steven Spielberg is her godfather.
Q. Have you ever had a casting-couch experience?
A. Yup. When I was just starting out, someone suggested that we finish a meeting in the bedroom. I left. I was pretty shocked. I could see how someone who didn't know better might worry, "My career will be ruined if I don't give this guy a blow job!"

Q. How do you feel about the kinds of roles available to women today?
A. Kind of dejected. There's a lot that's okay, but there's little that's really good, especially for someone my age. Sometimes you find out that something you really liked is going to someone 10 years younger. I find it heartening that Meryl Streep and Sandra Bullock have been able to find and create amazing projects.

Q. How do you balance work and motherhood?
A. It's really hard. One night in Nashville, my son was screaming with a terrible stomachache. I was like, "I have to get out of here!" but we had to finish. My friend Jenno, a mother of three who was producing, was great, reminding me that nine times out of 10, they just have gas

Goopy on country music: "I've gotten really into the country thing—Miranda Lambert, Tim McGraw, Rascal Flatts, Hank Williams and his granddaughter Holly Williams. And I love, love Dolly."
[From Elle]
Whoa… Sandra Bullock is only a few years older than Gwyneth! Did Gwyneth just throw Sandy under the bus as an "older woman" who is still getting roles, like Meryl? Meryl and Sandra have one really great thing going for them: people (women and men) love them and want to see their films. Meanwhile, it feels like Gwyneth is bitching about not being cast for the same old "ingénue" roles she got when she was starting out. Not that her general argument doesn't have merit – it totally does. But in Goop's case, I tend to think she's not getting good parts not because of her age, but because she's insufferable, and no one wants to see her in a movie where she isn't secondary fashion porn to Robert Downey Jr.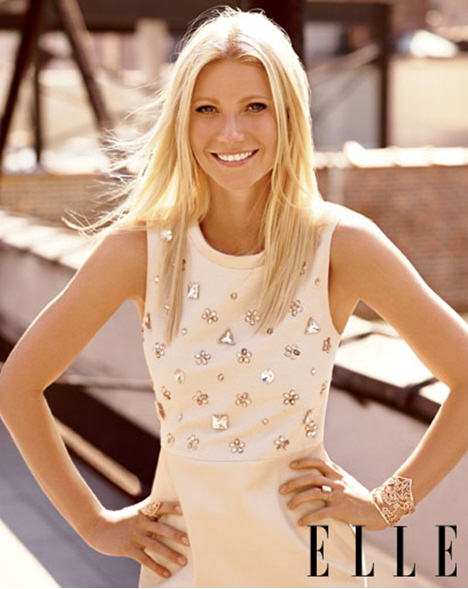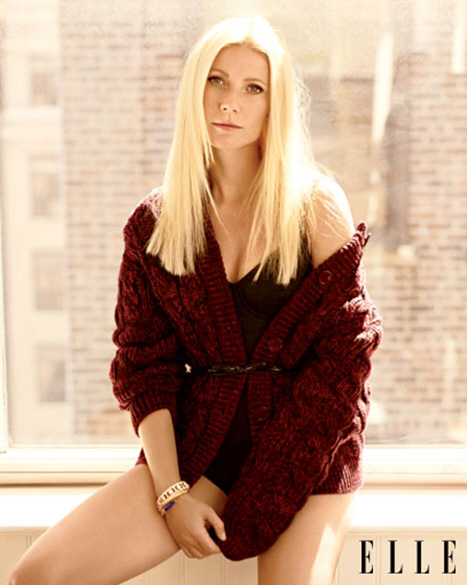 Photos courtesy of Elle.