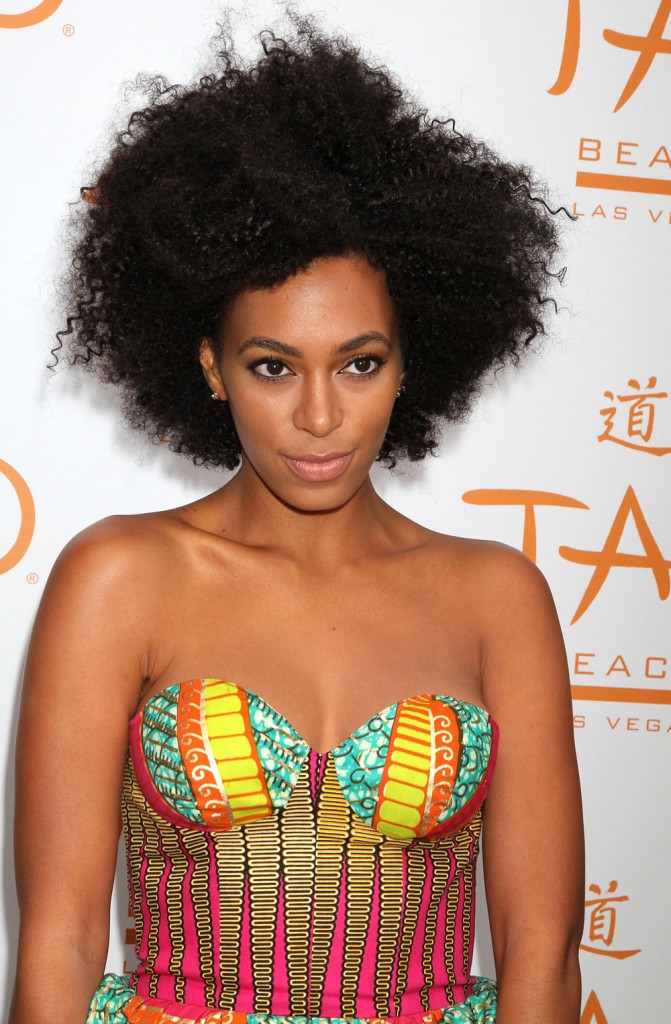 Remember Solange, Beyonce's less famous sister with more attitude? She recently tweeted that her son Daniel, who turns six on Saturday, was bragging that he got a peek at Katy Perry's "California Girls" video on YouTube. Solange then went on to call the video "porn" and complain that Perry was "polluting children." Then she tried to play it off that she was making a joke and mocked the fans who were flaming her for it. Here are the relevant tweets.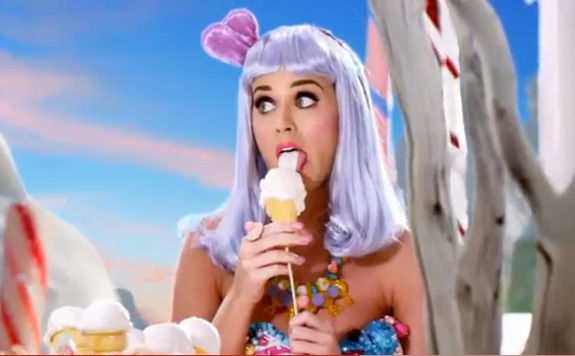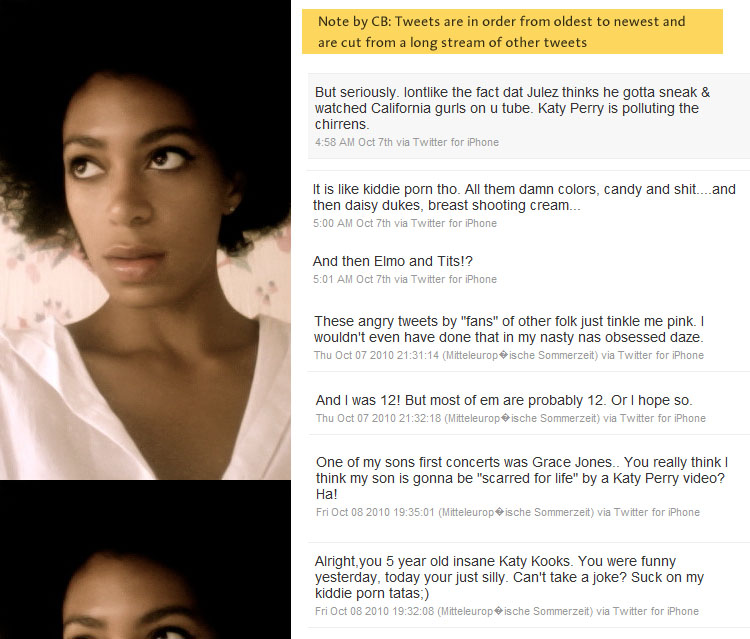 [From Solange Knowles' Twitter]
Why is a six year old using the Internet unsupervised? I have a very tech savvy six year old, and we have a website for him with icons linking to the sites he's allowed to visit along with Net Nanny installed. Little kids should not be surfing the net without filtering software and/or an adult with them in the room at all times. Sometimes kids videos on YouTube have "related videos" across the bottom that are inappropriate, though, in which case it's up to an adult to make sure they only see kid-friendly content.
Solange sounded serious in her complaint against Katy's candy-filled but adult-themed video but then she tried to take it back and got defensive about it. There are a ton more tweets from Solange in between the ones I posted. She's one of those twitter-obsessed celebrities that seems to be sticking her foot in it. I don't like Twitter. There are very few celebrities using it constructively to communicate with fans, like Kellie Pickler and maybe Kate Walsh, and way too many using it to broadcast TMI about their lives and have public conversations that should be conducted in one-on-one text messages. Solange probably doesn't mind the backlash, though. It's the most publicity she's received in months if not years. I tried to look up some of Solange's videos to see if they're similarly too sexy for kids, but she has precious few to chose from and the ones I saw looked pretty tame.
Solange is shown on 6/13/10. Credit: WENN.com