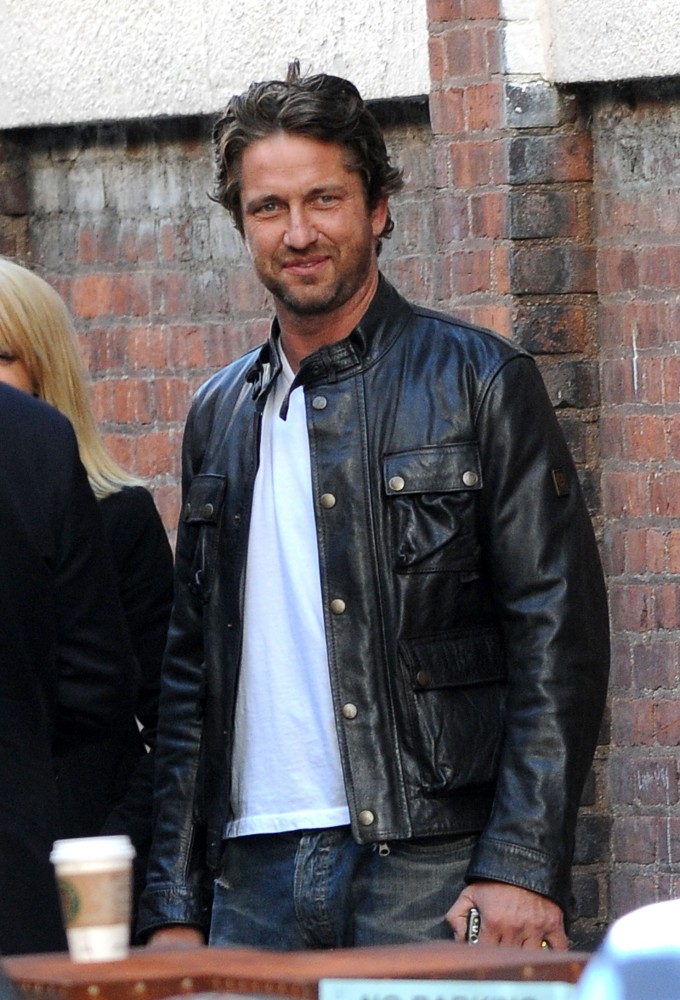 Doesn't my lover Gerard Butler look incredible? Edible? Sigh… it's been SO long since we've had paparazzi photos of him – and he hasn't walked a red carpet since the Cannes Film Festival, back in May. It was a long, hot, dry summer without my beloved Butler. Anyway, these are shots of Gerard in New York City – I thought he was filming scenes for a new movie, but he's actually shooting a commercial for L'Oreal. You forgot that he's now the puffy face and official moobs of L'Oreal, didn't you? He's the face/moobs of L'Oreal Paris's "Men's Expert Hydra Energetic". It's probably face cream for men, maybe? Something to moisturize your moobs? I don't know. All I know is that he looks great.
Well, he looks great for the most part. Since I didn't see him much over the summer, not since he was filming Machine Gun Preacher with a detachable mullet, I assumed he went to his fallback position: eating everything deep-fried and dipped in butter. But he seems to be taking decent care of himself, although the photos of Gerard on the motorcycle with his grumpy face… well, those aren't that flattering. But the rest of the photos are nice – I really like his hair these days. I like that he's growing it out a bit. I want to run my fingers through it. I want his grumpy face to tickle my thighs.
All in all, though, I am just SO HAPPY. Today is going to be a good day, y'all. Gerard had been spotted! Cross your fingers that he didn't get someone pregnant this summer. For real.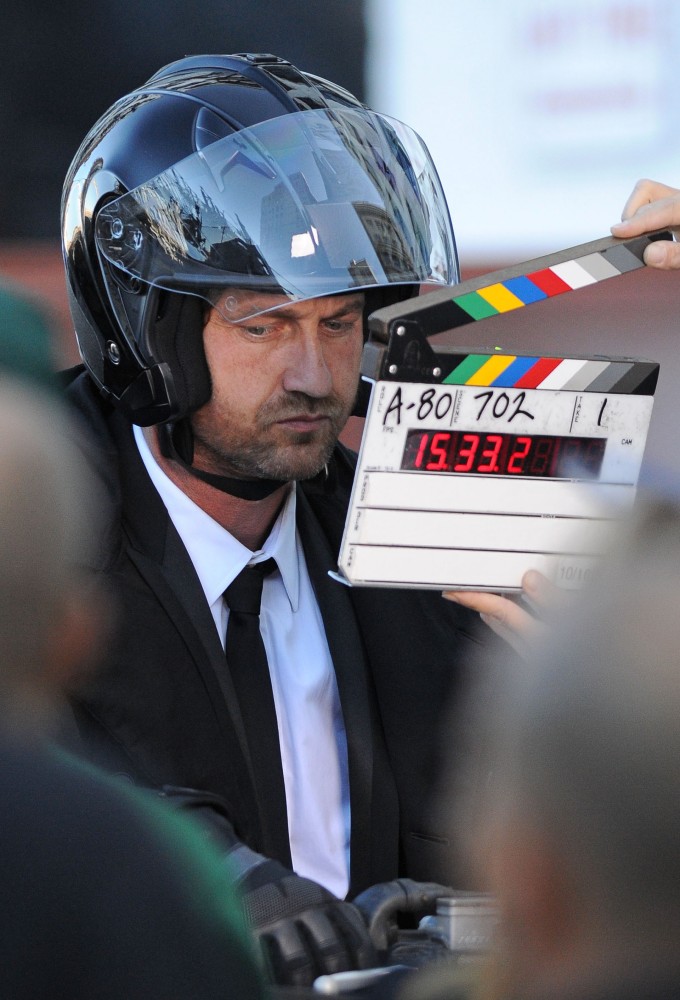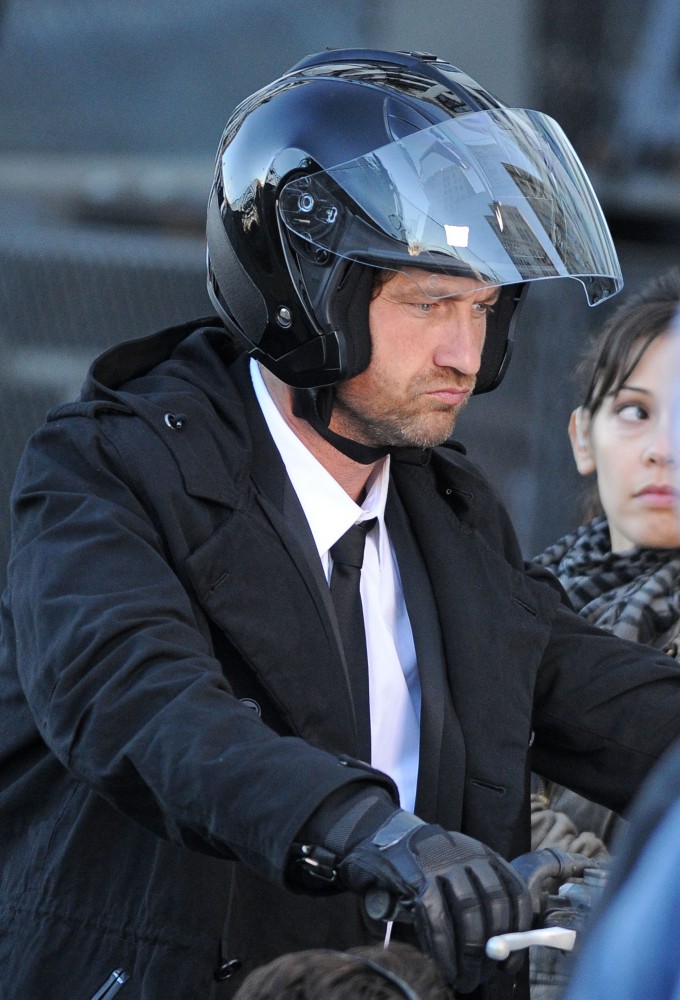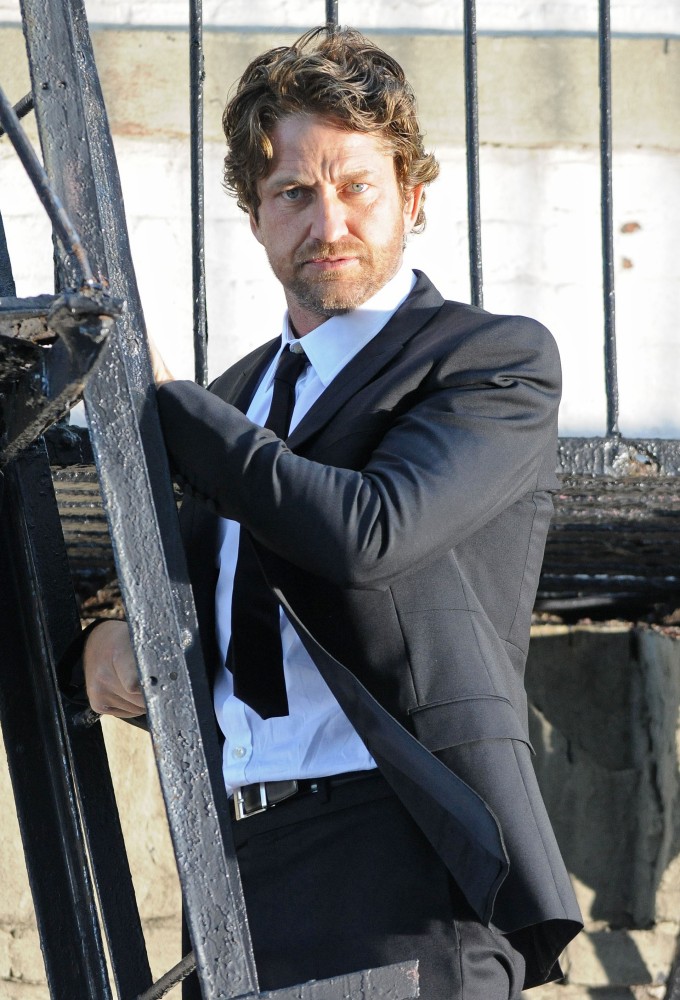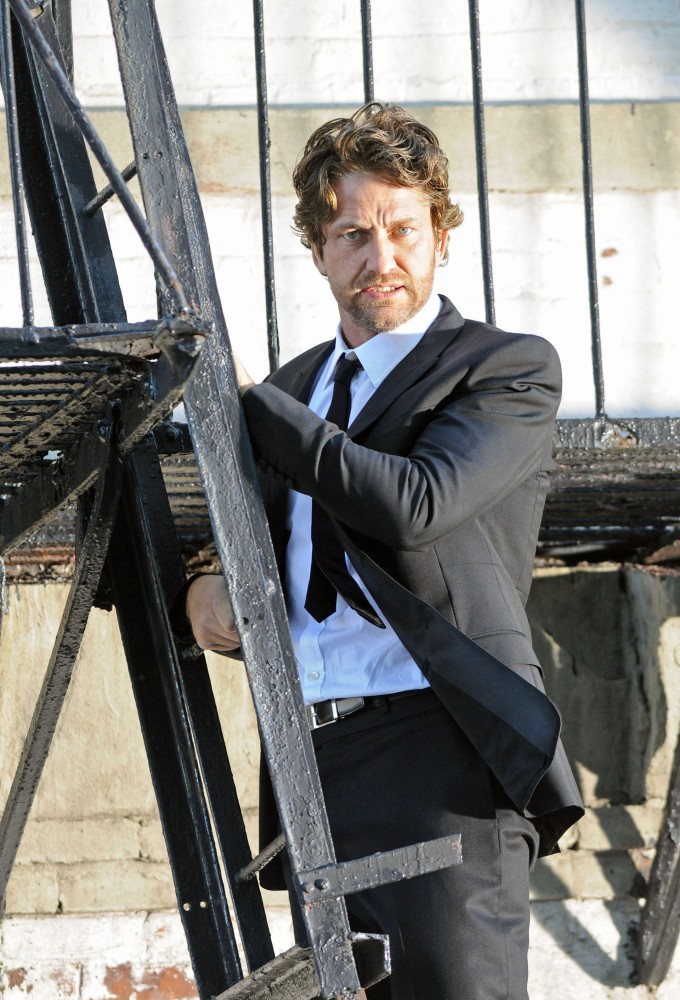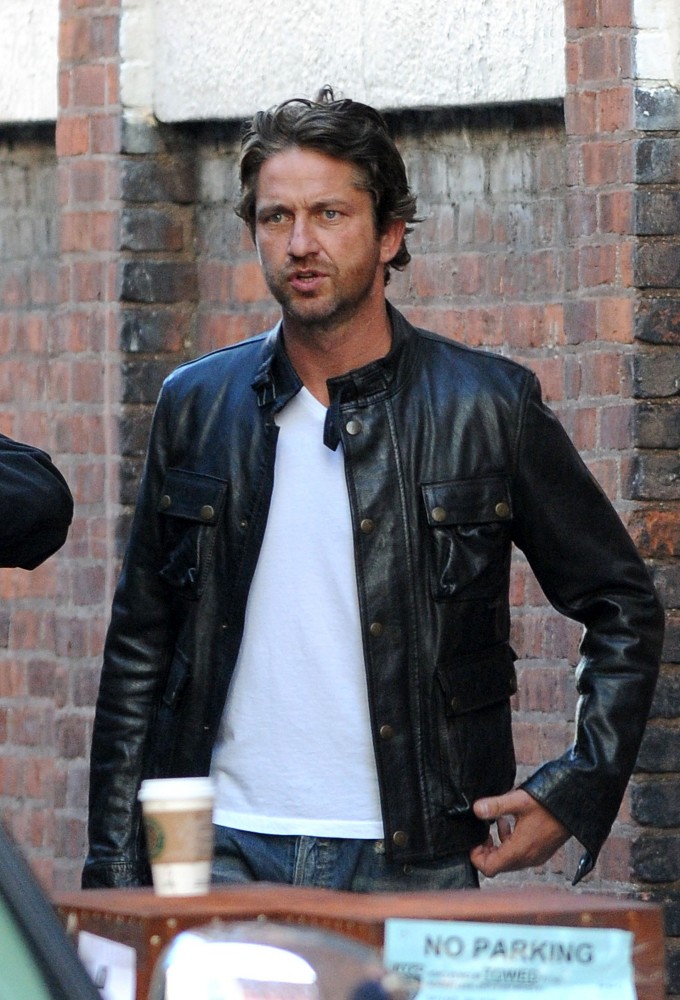 Gerard in NYC on October 10, 2010. Credit: Bauer-Griffin.