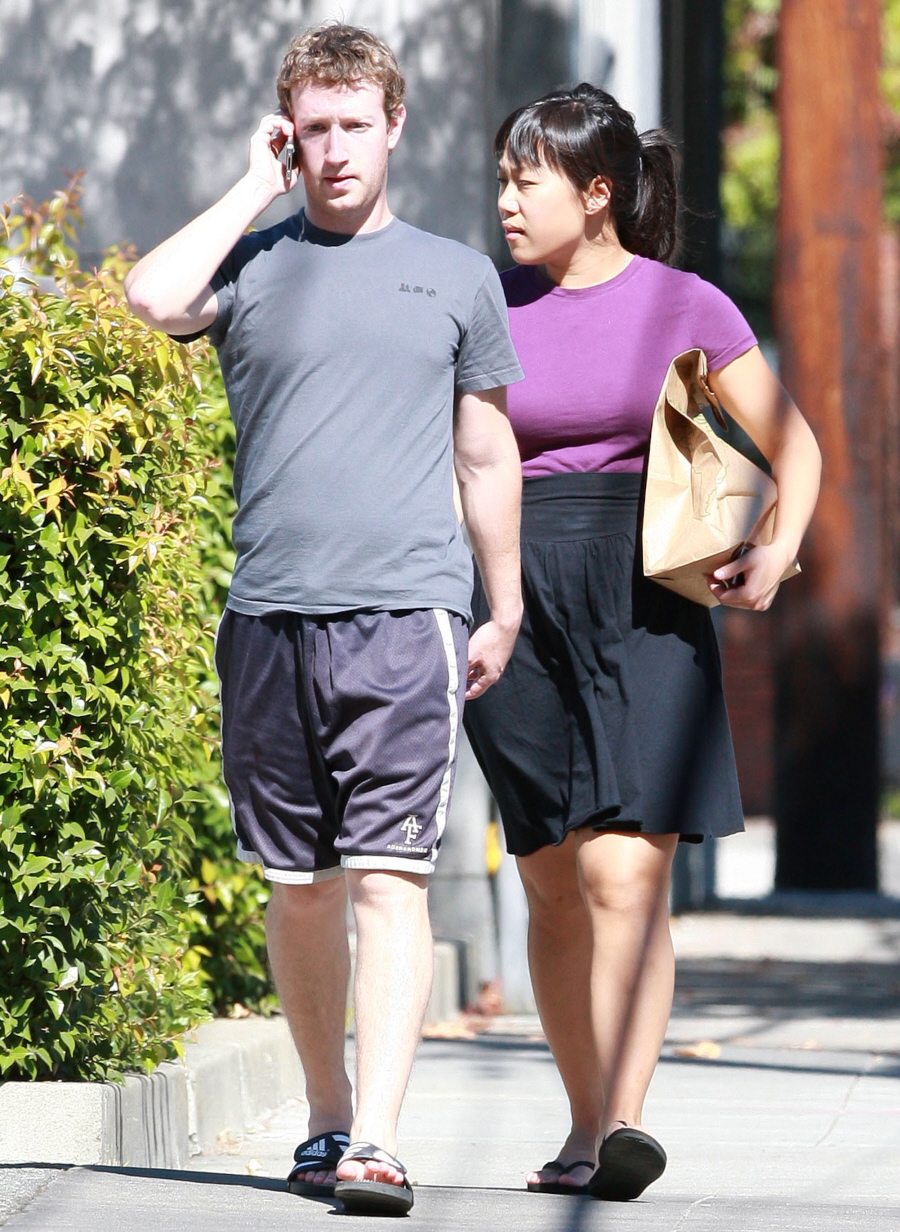 I'm not on Facebook. I don't care enough. But I like reading about people with money, so I've followed the story of Mark Zuckerberg and his ridiculously fast rise to power/money/fame/infamy. I still haven't seen The Social Network, but I do tend to think the real Zuckerberg probably isn't quite as bad as Aaron Sorkin and David Fincher make him out to be. Or maybe Mark is just in the midst of redefining himself in the media, and I'm buying into it. The huge donation to New Jersey schools, the appearance on Oprah, and now this… getting pap'd with his shockingly normal-looking girlfriend, Priscilla Chan. Does anyone else like him more now that you know his girlfriend is conventionally pretty, a crappy dresser and in no way a supermodel? I do. Priscilla looks so normal that I like Mark more. CB also likes Mark more now that she sees how he's still such a kid, even in the way he dresses. Here's what Fame Pictures says about the photos:
The youngest ever self-made billionaire , Facebook CEO Mark Zuckerberg, enjoyed sunday afternoon with his girlfriend Priscilla Chan in Palo Alto, CA, October 10, 2010 in the same shirt that he sported out yesterday with a pal. The happy couple strolled around the farmers market and then enjoyed a Jewish festival that took place near by. Priscilla pumps her own gas as Mark hung out in the car. Zuckerberg certainly doesn't appear to be an average billionaire at all.

His personal Facebook profile page, he lists his personal interests as "openness, making things that help people connect and share what's important to them, revolutions, information flow, and minimalism." A lifestyle motto to which he is clearly sticking to by driving an extremely economical Honda Fit and living way under his means in a rented small yet cozy home in Palo Alto, Ca. His cloths are obviously not flashy, expensive or brand new.

But Zuckerberg is choosing to spend his massive earnings on a greater purpose. Last week he created a Start-Up Education Foundation and gifted the city of Newark, New Jersey a breathtaking $100 million dollars to aid in the city's desperately hurting public school system. And while this grand gesture coupled with an appearance on the Oprah Winfrey show is all thought to be a strategic move to counter negative publicity from Aaron Sorkin's film "The Social Network." about Zuckerberg, which premiered in New York City the very same week. Zuckerberg claims that he intends to continue his mission for education!
[From Fame Pictures]
So Mark Zuckerberg is getting pap'd now. I wonder if he likes the attention? He and Priscilla seem to be fine with the attention, and Mark even seems to be enjoying it in a sweet way. He's not like "OH, HEY, Look at me!!!" He's just like, "Oh, cameras! That's funny."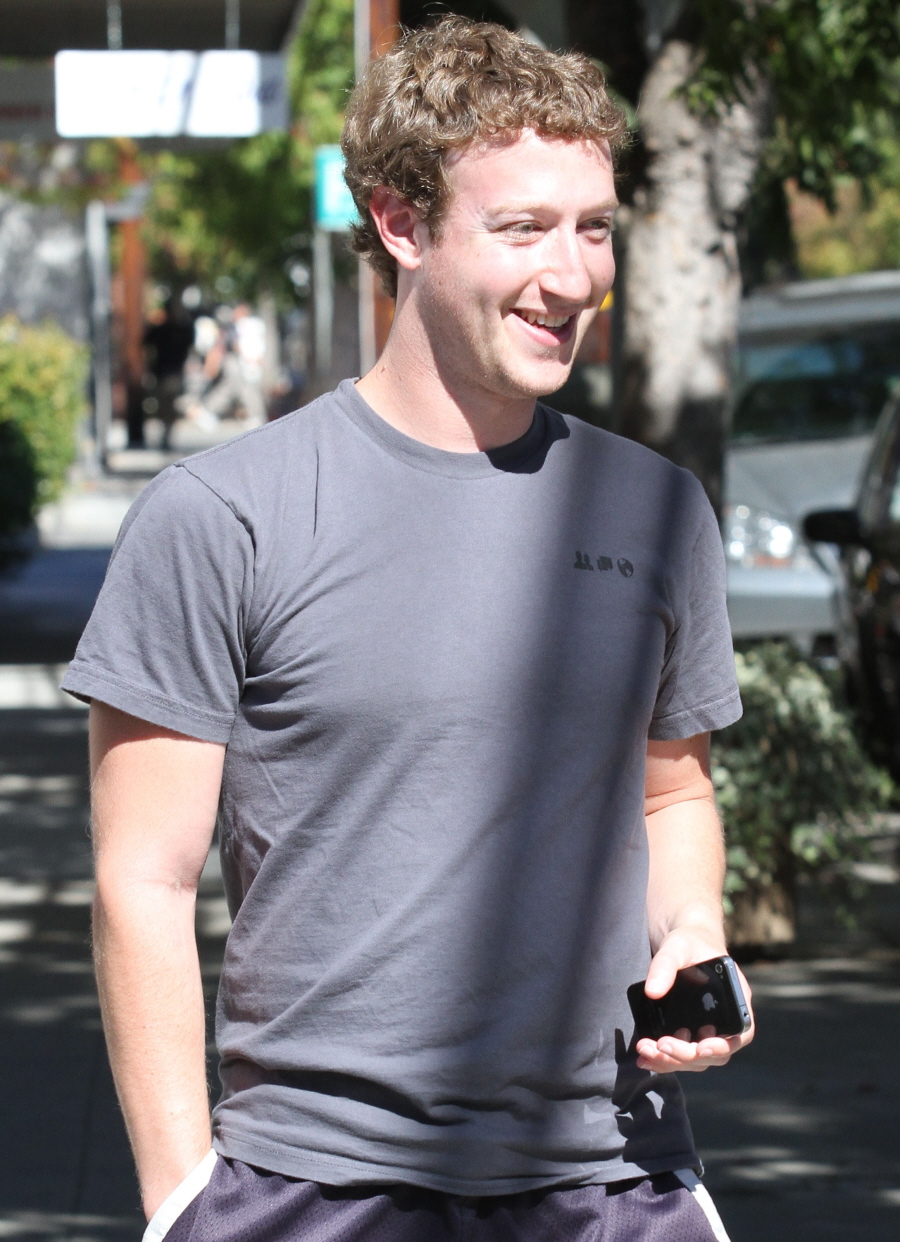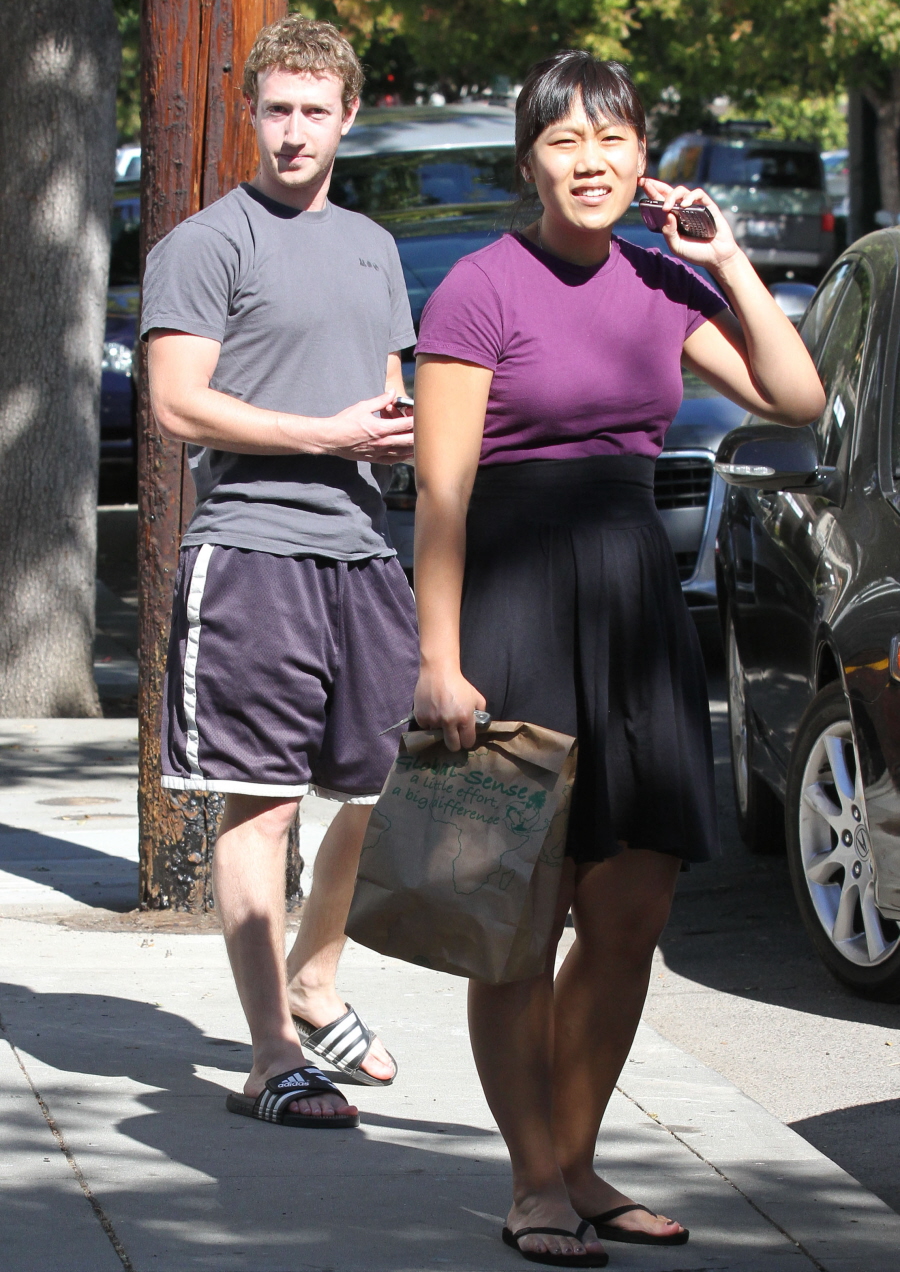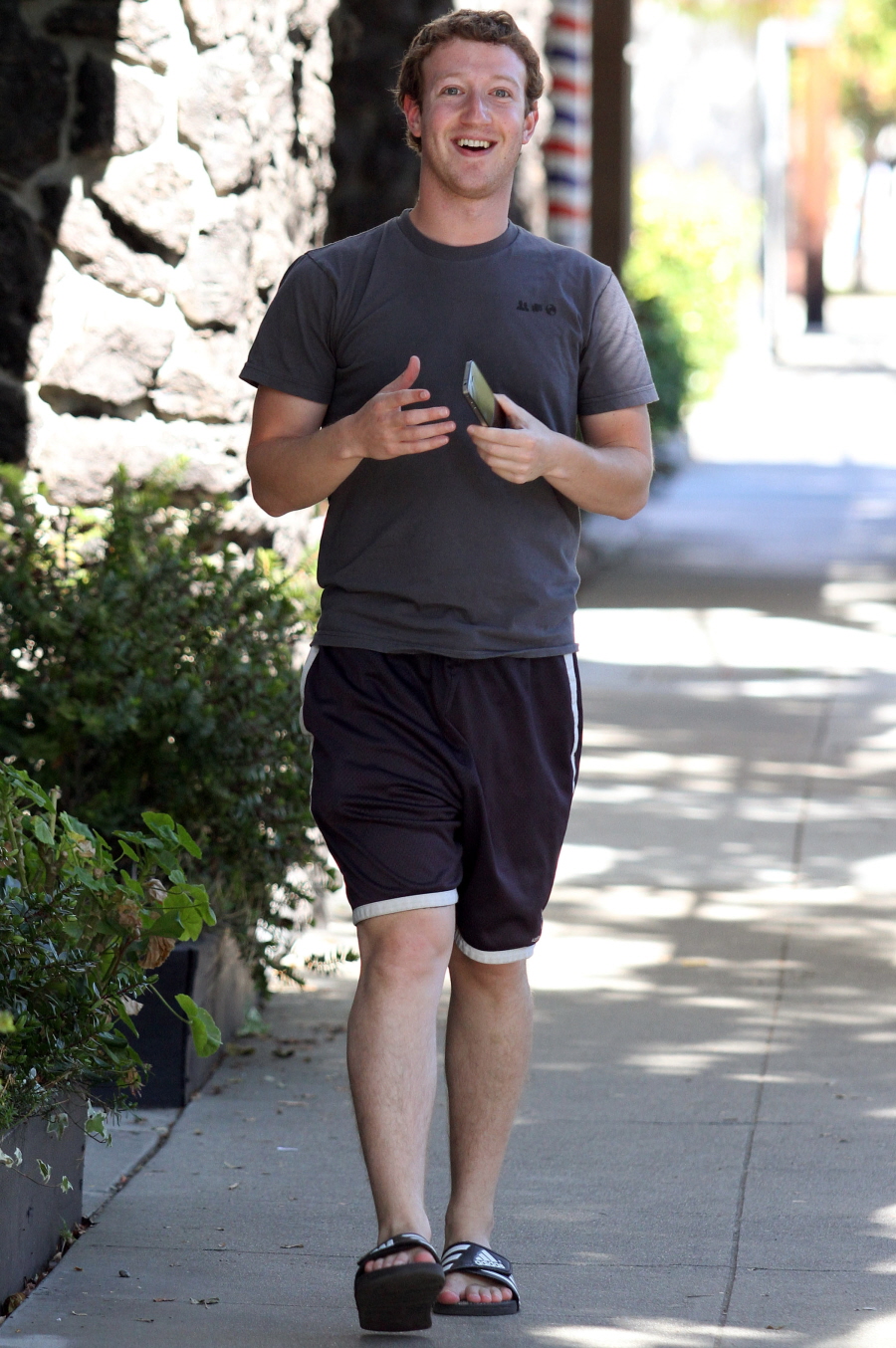 Photos courtesy of Fame.