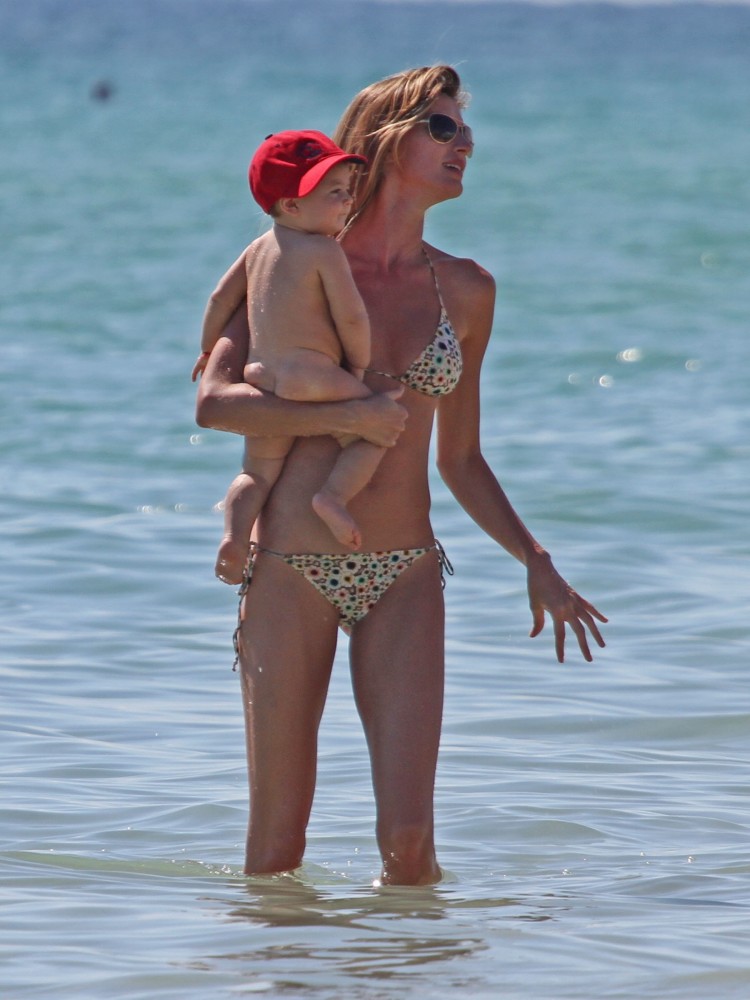 Here are some photos of Mother Superior Gisele Bundchen in Miami with her son Ben. Ben is naked on the beach! What are the rules about that, moms? When I saw the first photos of Ben running in the surf, naked as a jaybird, I thought it was adorable. He's only 10 months old and already walking! Maybe Ben really is an advanced baby, and Gisele is the smartest, bestest mother EVER!
Now, Ben was not naked the whole beach trip. He arrived fully clothed and then Gisele took off her stuff and stripped Ben down, and then he was a naked baby for the rest of the day. Gisele and Ben played in the ocean, she sunned herself a little and then she sat in the shade with Ben… and the baby was still naked. I'm not being so anal retentive that I'm crying "inappropriate" on general public nakedness on a baby – it's a baby. Let the baby be naked, who cares? But when you're on a public beach, and the paparazzi are snapping photos of you and your naked baby…? Is it weird? Gisele also invited a friend to take photos of her naked baby, up close and personal. Once again, that's totally fine. Ben is just going to be super-embarrassed when Mother Superior pulls out all of these photos when his girlfriend comes over. MOM!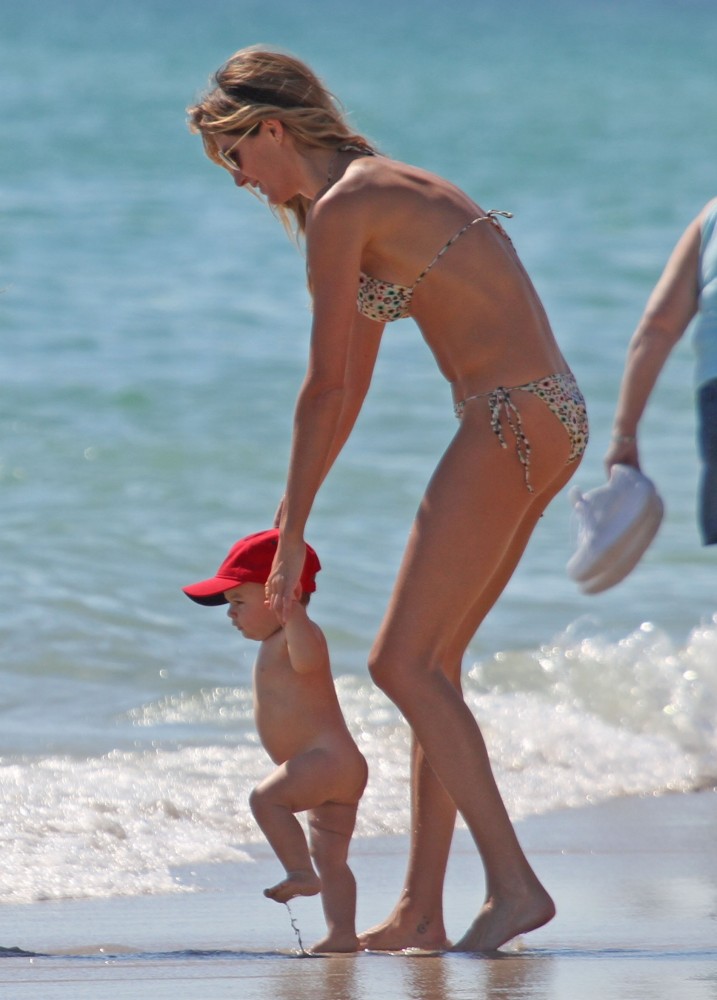 Also – since Ben was diaper-less the whole time, I guess he really is potty-trained? Or maybe he's just dumping in the ocean. Whatever is going on in these photos, though, they are really adorable. I think Ben is a mama's boy.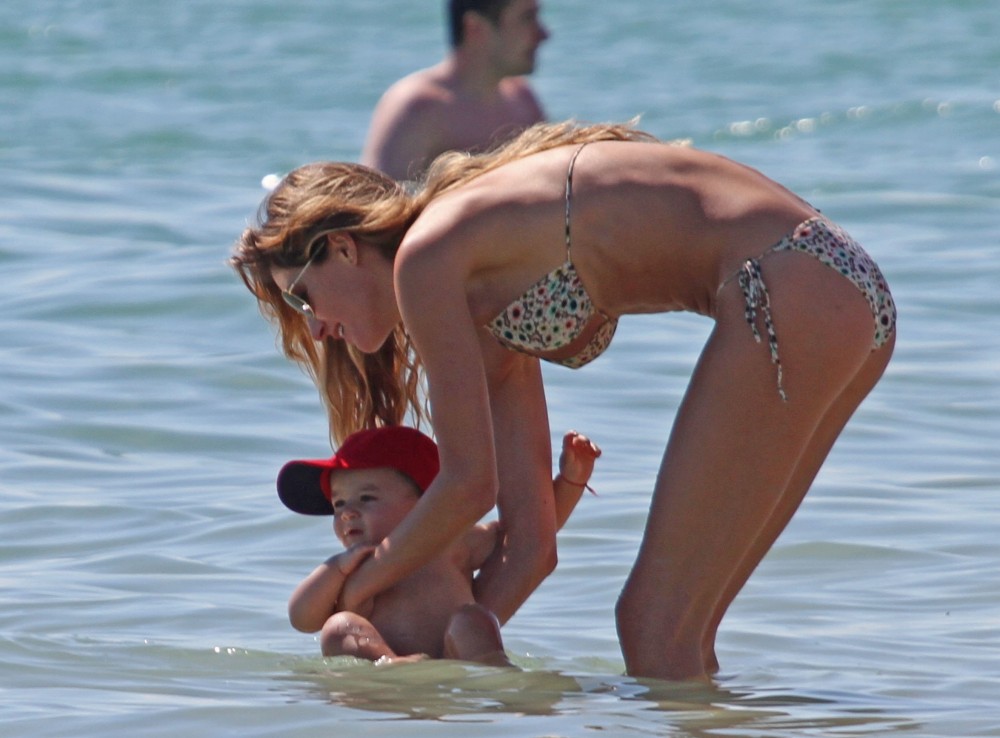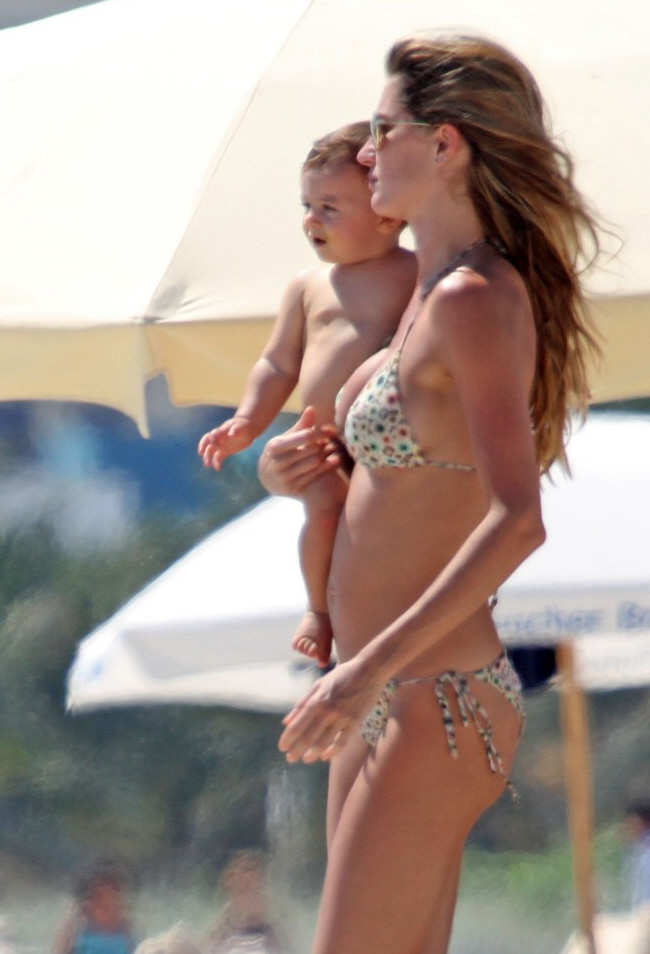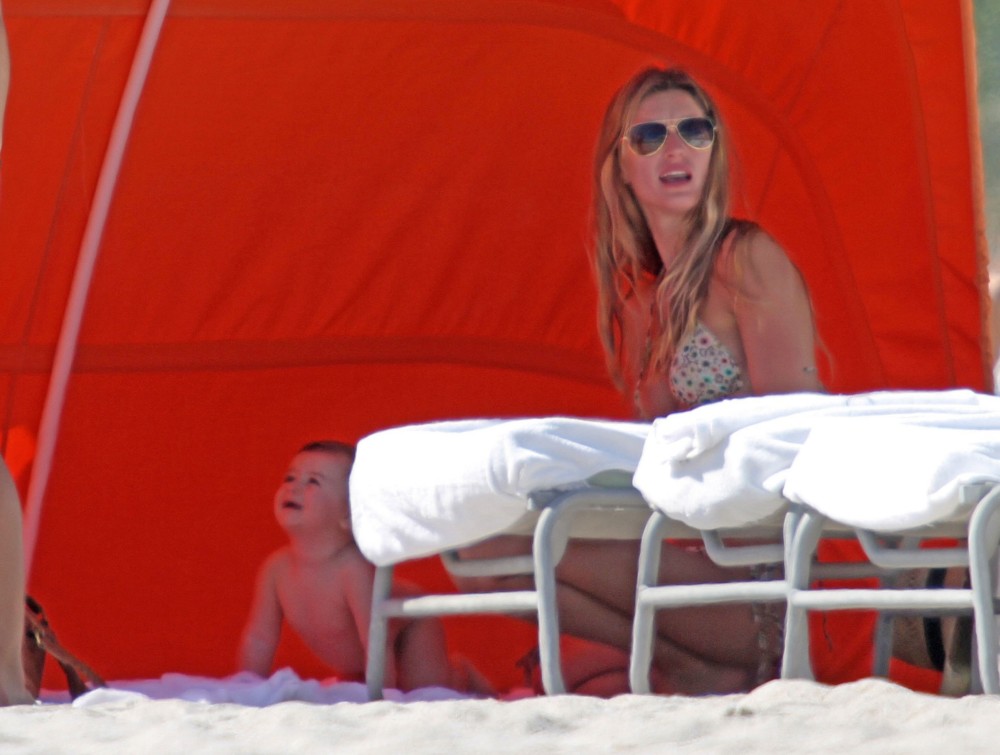 Gisele on October 11, 2010. Credit: Bauer-Griffin.