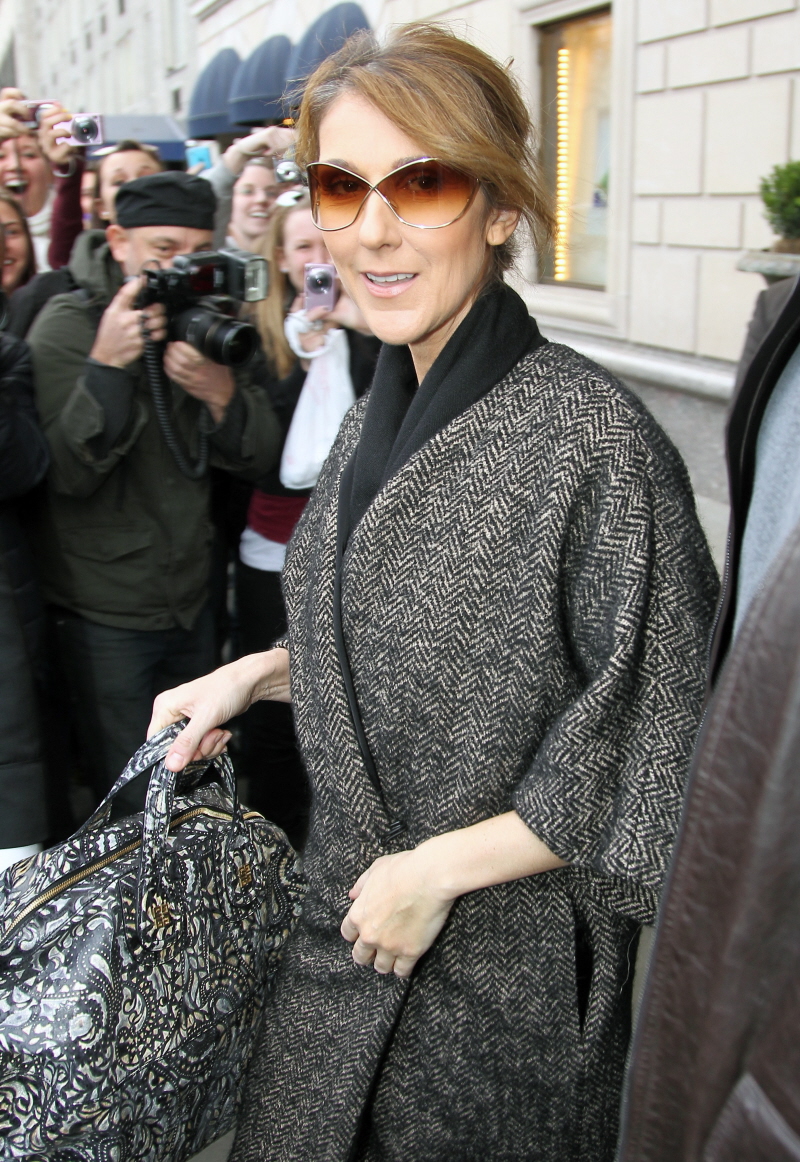 Celine Dion has been checked into a Florida hospital to prevent the early delivery of her twin boys. The statement released by the hospital makes it sound like this is just a preventive measure to ensure a healthy and successful labor, but I kind of wonder if there's some other stuff going on. Not anything horrible, mind you, just some indications of early labor, maybe. Or maybe Celine isn't have quite as healthy a pregnancy as she hoped. Still, it sounds like her doctors are taking good care of her and that everything is under control.
Céline Dion is preparing for the birth of her twin boys by checking into the hospital on the advice of her physicians, the singer's rep confirms to PEOPLE.

In a statement issued Monday morning, the hospital says, "Ms. Céline Dion has been admitted to St. Mary's Medical Center in West Palm Beach, Florida for observation at the recommendation of her doctors. She has been admitted to prevent the early delivery of her babies, which is the standard of care for any patient with twin pregnancy in this clinical setting."

The statement makes clear this is a preventive measure, "done to ensure the patient can be in close contact with their doctors and clinical resources, leading up to their birth," it says.

Last week, Dion's husband, René Angélil, told PEOPLE that, contrary to reports, his wife had not scheduled a C-section to deliver her twins on Oct. 22 – nor had she made outrageous demands of the hospital.

"There is nothing scheduled," he said. "We do not have a date" for the babies' birth.
[From People]
Didn't something similar happen when Angelina Jolie was pregnant with twins? There were concerns, so she checked into the hospital several weeks early and she got to chill out and wait. Plus, isn't it quite normal for twins to come a little early? Like, a few weeks early. Whatever.
Anyway, I hope Celine is doing well and I hope everything goes great with the babies. I kind of love Celine, she brings more goodness to the world than most celebrities, and she's been incredibly honest and forthright about her fertility issues, so I really hope everyone is healthy and happy. Good luck, Celine!
Header: Celine in March, credit: Fame.