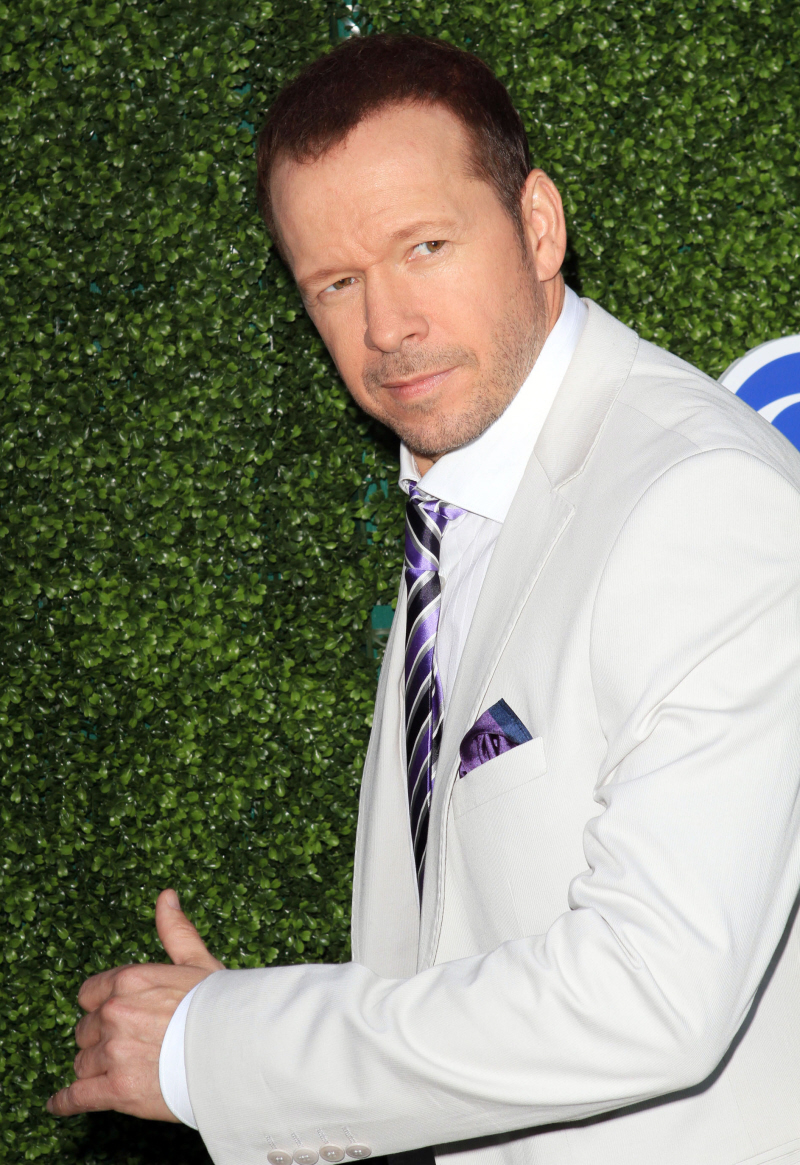 In September, Donnie Wahlberg's two-year-long divorce proceeding with his wife Kim Fey finally drew to a close. Donnie and Kim split up in 2008, and there were murmurs at the time that Donnie had left Kim for his jumpoff, a Canadian model named Michelle Tomlinson. Apparently, since the 2008 split, Donnie continued seeing Michelle… until just recently. When Michelle came to Donnie and told him that he had gotten her pregnant, Donnie dumped her. So says the National Enquirer. Damn, Donnie. You break up a nine year marriage for a jumpoff and then you quit your jumpoff when she gets knocked up? That's BAD.
Blue Bloods star Donnie Wahlberg's secret mistress has dropped a bombshell – she's pregnant!

Gorgeous Canadian model Michelle Tomlinson – who broke up the New Kids on the Block hunk's nine-year marriage to Kim Fey – is due to give birth to his love child in March, say pals.

Donnie, who stars in the new CBS cop show Blue Bloods, isn't exactly thrilled with the news.

He "freaked out" and dumped the 27-year-old stunner when she told him she was expecting his baby, sources say.

"He told her then and there it was over," a source said.
[From The National Enquirer]
I will confess to having a soft spot for both Mark and Donnie Wahlberg, just because I like them both as actors. But Donnie sounds like a major tool (Mark does too, all too often). Like, this is a Swizz Beatz-level of douchebaggery. I can't believe that his girlfriend was all "I'm pregnant" and without even taking a few days to process it, Donnie was all "Smell you later, ho!" Such a gentleman. I bet he kicked a puppy on the way out.
Here are some photos of Donnie running away from contraception: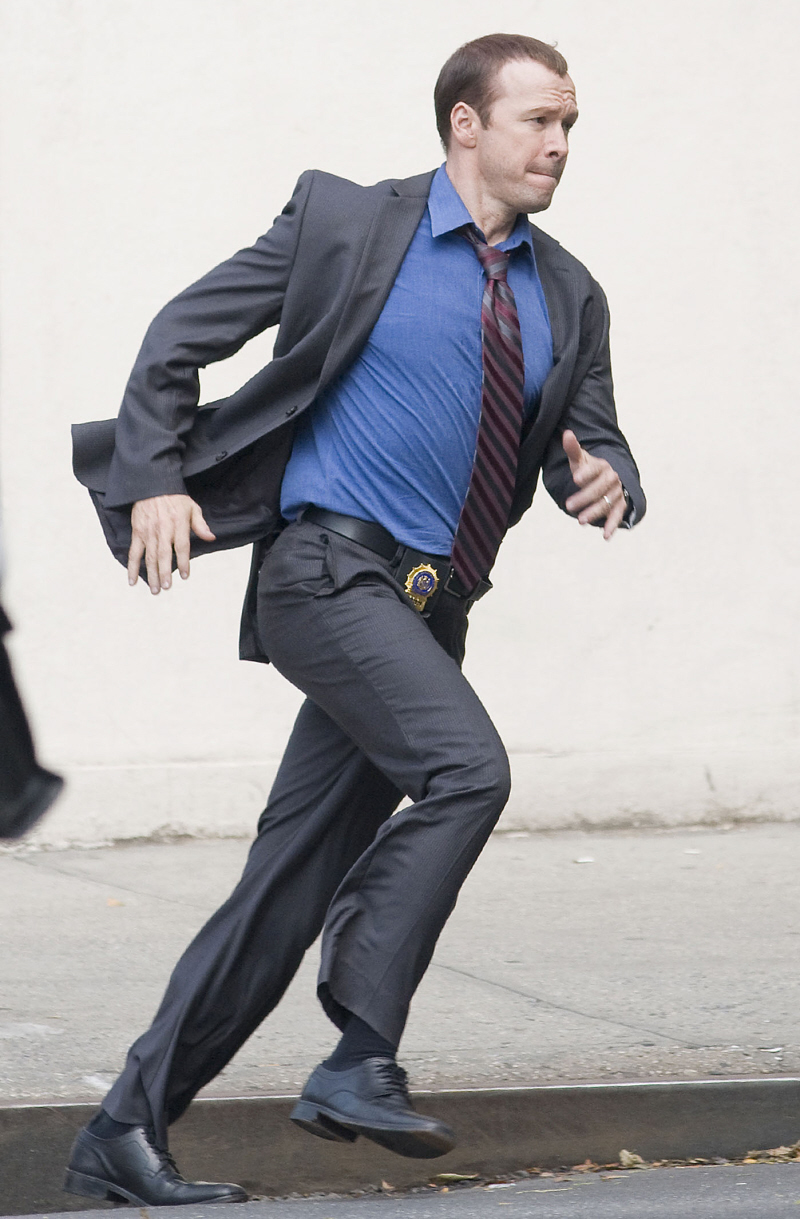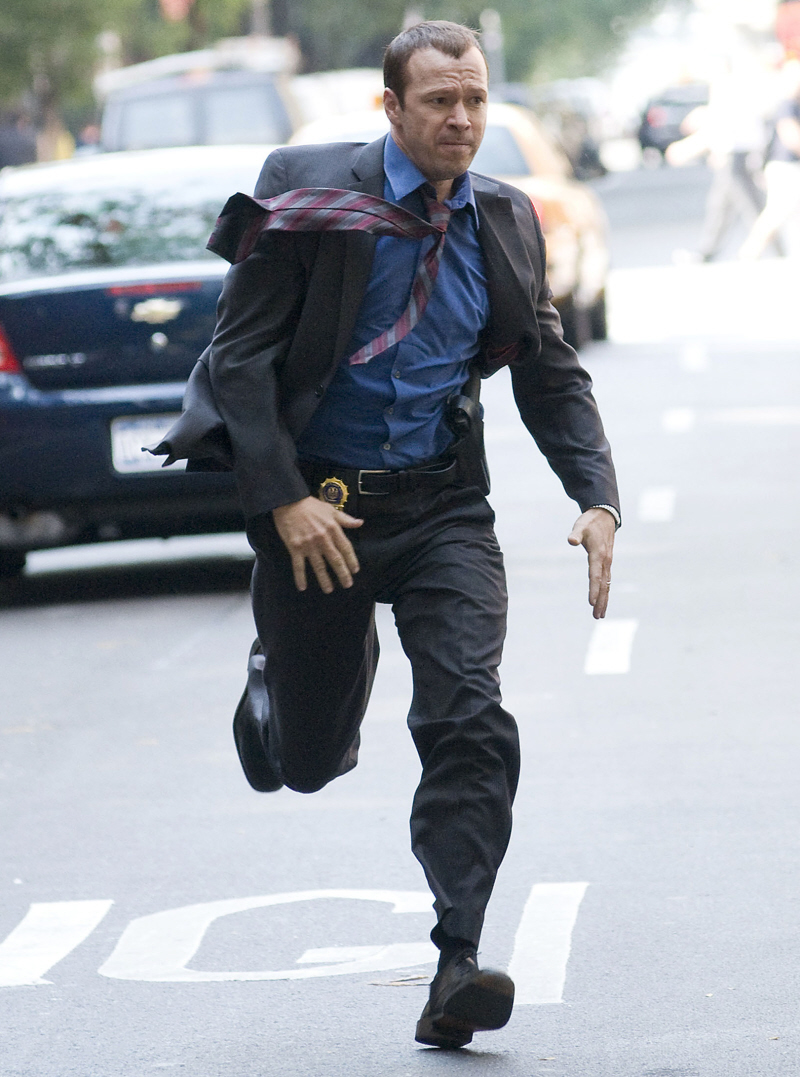 Photos courtesy of WENN.