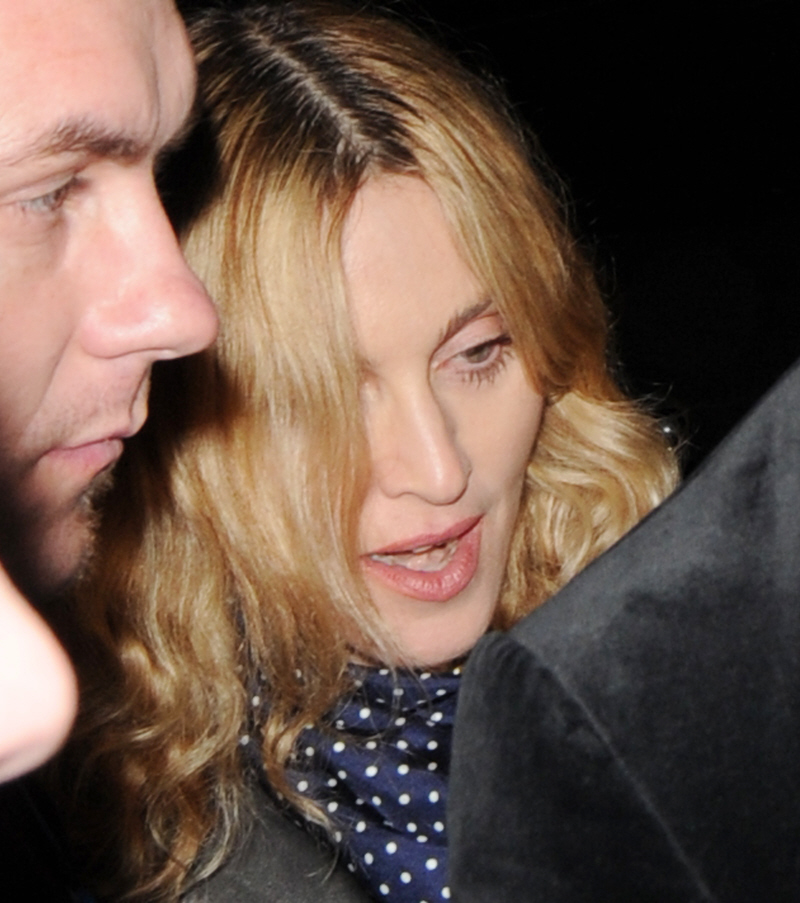 There was some confusion the other day about whether Madonna had a new boyfriend named Brahim, and which Brahim was actually her "boyfriend." As it turns out, there is one guy named Brahim Zaibat who is a 24-year-old break dancer and back-up dancer. Zaibat was photographed with Madonna several days ago. And then last night, Madge was photographed with the other Brahim, Brahim Rachiki, or at least that's how WENN identifies this guy. Although… he looks a lot like the guy X17 identified as Zaibat. This is so confusing! Let's just say that Jesus Luz is officially over, and that Madonna has a new boy-toy who is either 33 years old or 24 years old, and that she went clubbing with her new guy last night in London. I think we can also safely say, trend-watchers, that Dudes Named Brahim are officially "in style". Take notes.
Brahim is being identified as this dude, in black: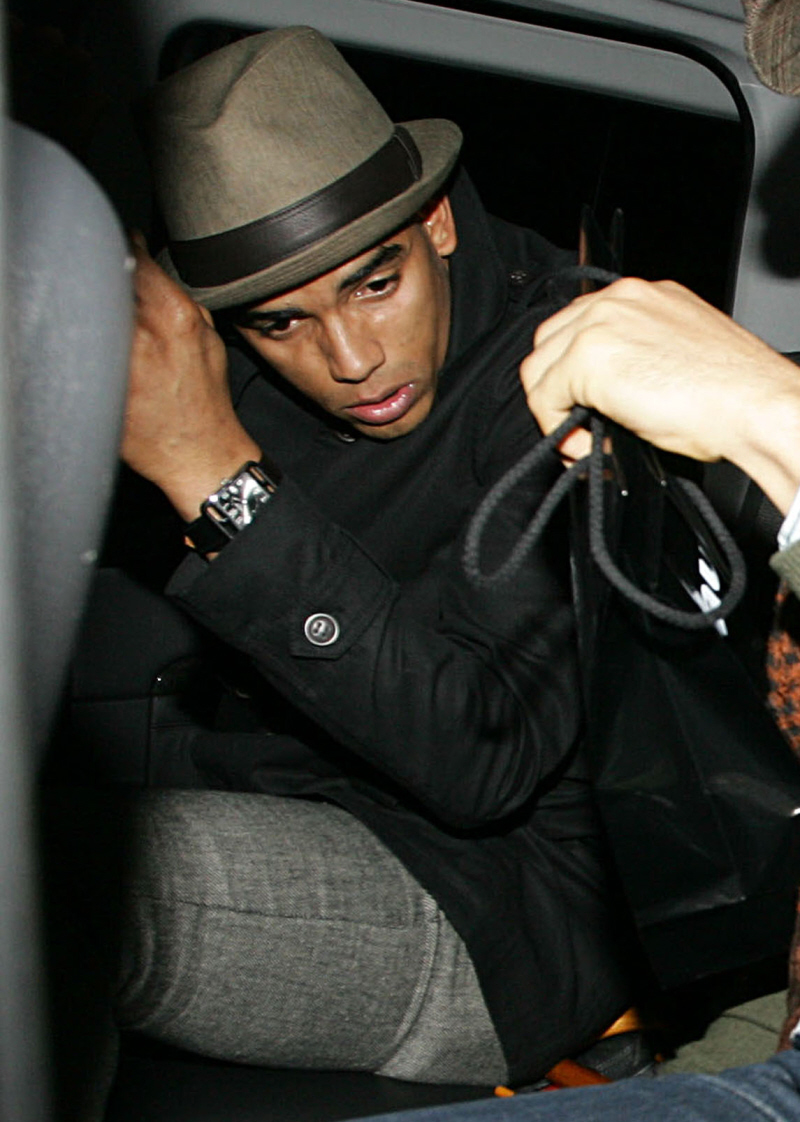 I will also say this – Madonna's face has settled in very well, at long last. I'll also say that the bitch needs to get her roots done.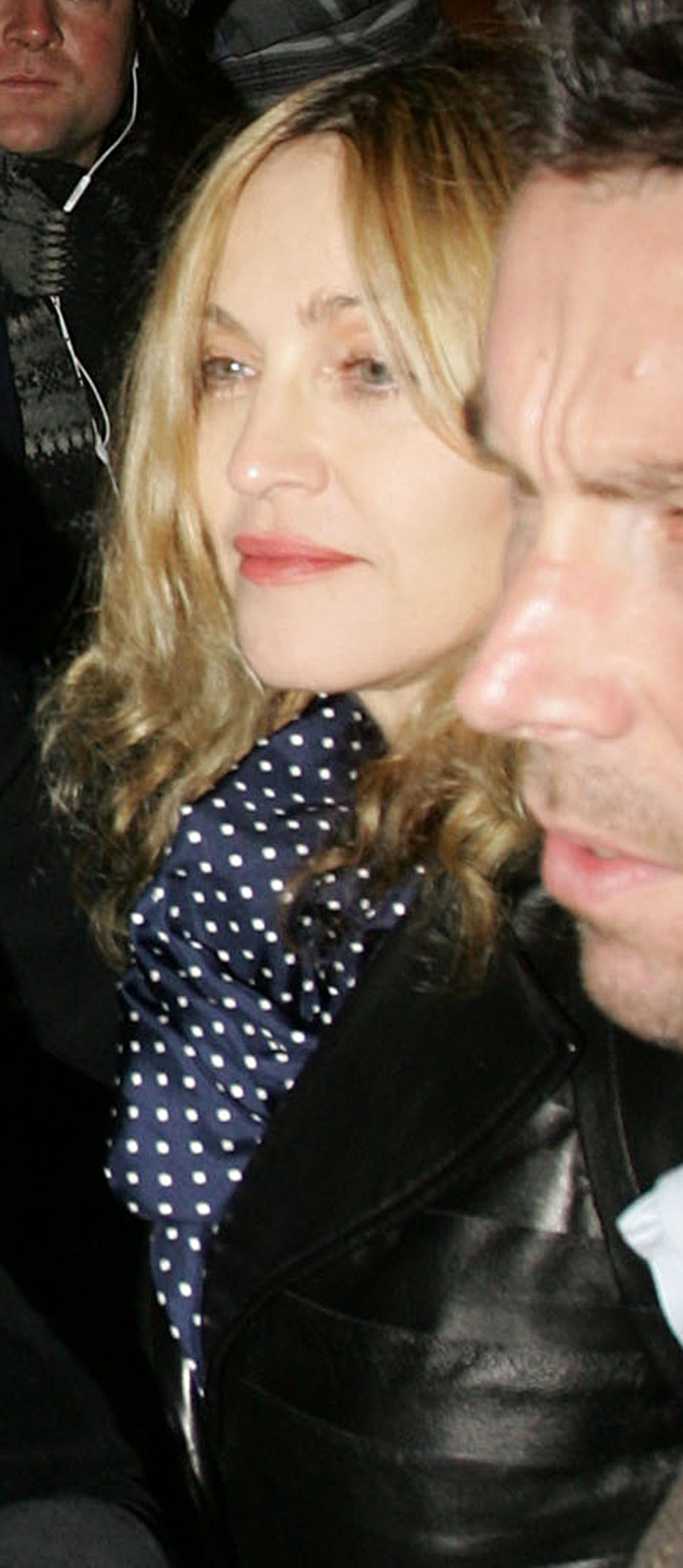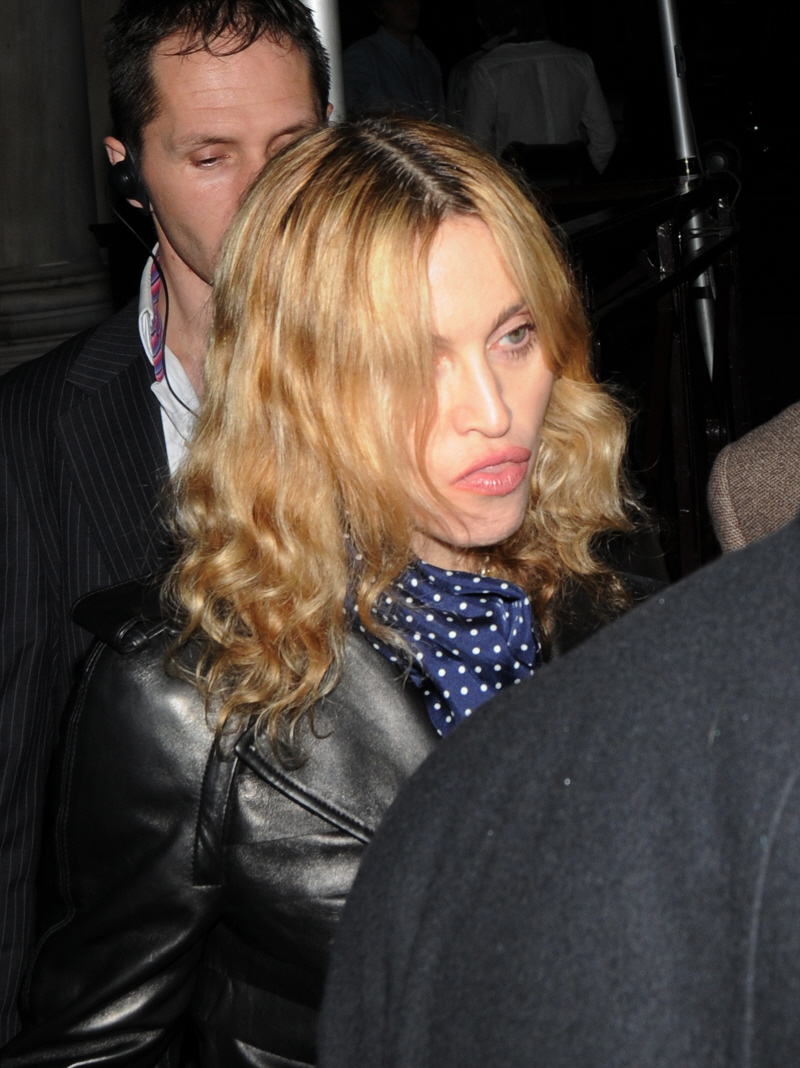 Photos courtesy of WENN.