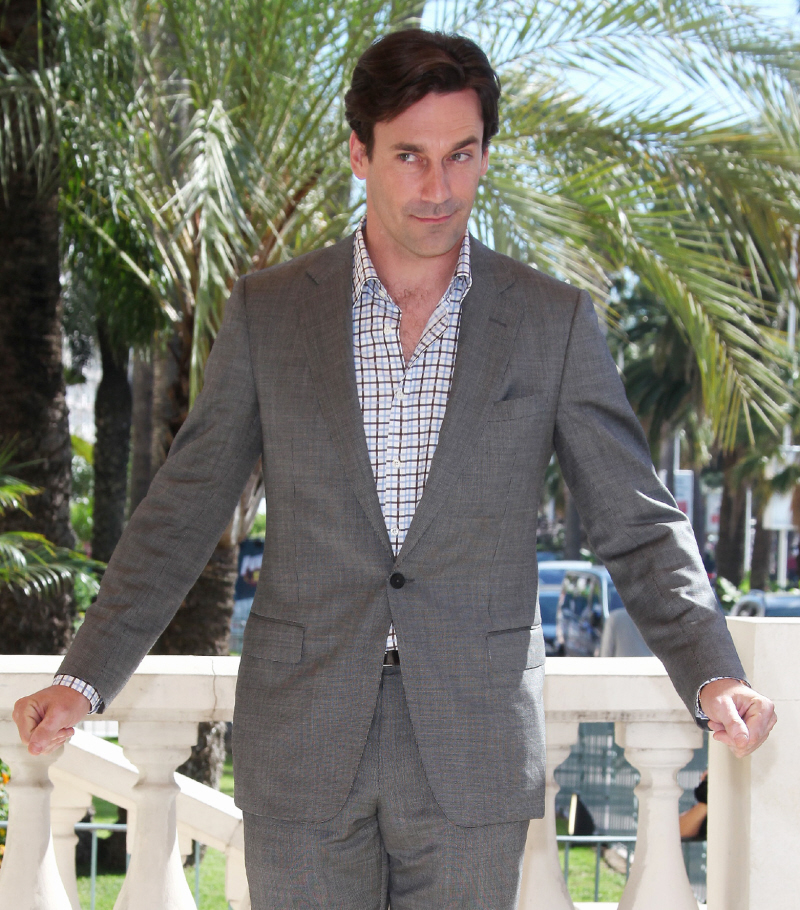 A little while ago, we had some new Jon Hamm photos, and as an after-thought, I noted that Jon Hamm's bulge was looking particularly glorious in his jeans. This item was picked up by Gawker, who ran a "photographic investigation" into the state of The Hamm's package. Turns out, there's lots of Hamm Bulge photos, and there is much visual evidence to suggest that Our Beloved Hamm is well-endowed. Now we have another piece of evidence – the National Enquirer claims that The Hamm hates to wear underwear, preferring to let his large dong fly freely. God Bless America.
"KEEP your junk in your trunk and stop going commando!" That's what the cast and crew of the Emmy-winning series Mad Men are saying about star JON HAMM's bizarre "no underwear" rule!

Hamm, who's notorious for skipping skivvies, even has bloggers going nuts over his not-suitable for- work attire, an insider told The ENQUIRER.

"Jon refuses to wear underwear and there have been so many close calls on the set that someone finally had to tell him to secure his goods," a source confided.

"During filming, his character has had to wear some very short shorts, and that's when everyone's especially on edge. Some of the actresses and crew members wouldn't mind a sneak peek, but the majority of the cast and crew don't want Jon to accidentally expose himself."

Hamm – who plays brooding ad man Don Draper on the hit AMC series – is "getting a kick out of all the fuss," says the source. "Jon thinks it's hilarious."
[From The National Enquirer]
Yes, it's so hilarious that I'm drooling. It's so hilarious that I'm going to fly to LA and apply for a job in Mad Men's costuming department. Sweet Jesus. I've heard many well-endowed men claim that they hate wearing underwear in general, and anything tight or restricting in general. You would think that boxers would be the obvious choice for the well-endowed man, but I guess when you're Jon Hamm, you want to share the bulging goodness with everyone. The Hamm really is an American hero.
By the way, I was just trying to find some good shots of his bulge. Your eye is drawn to it, right?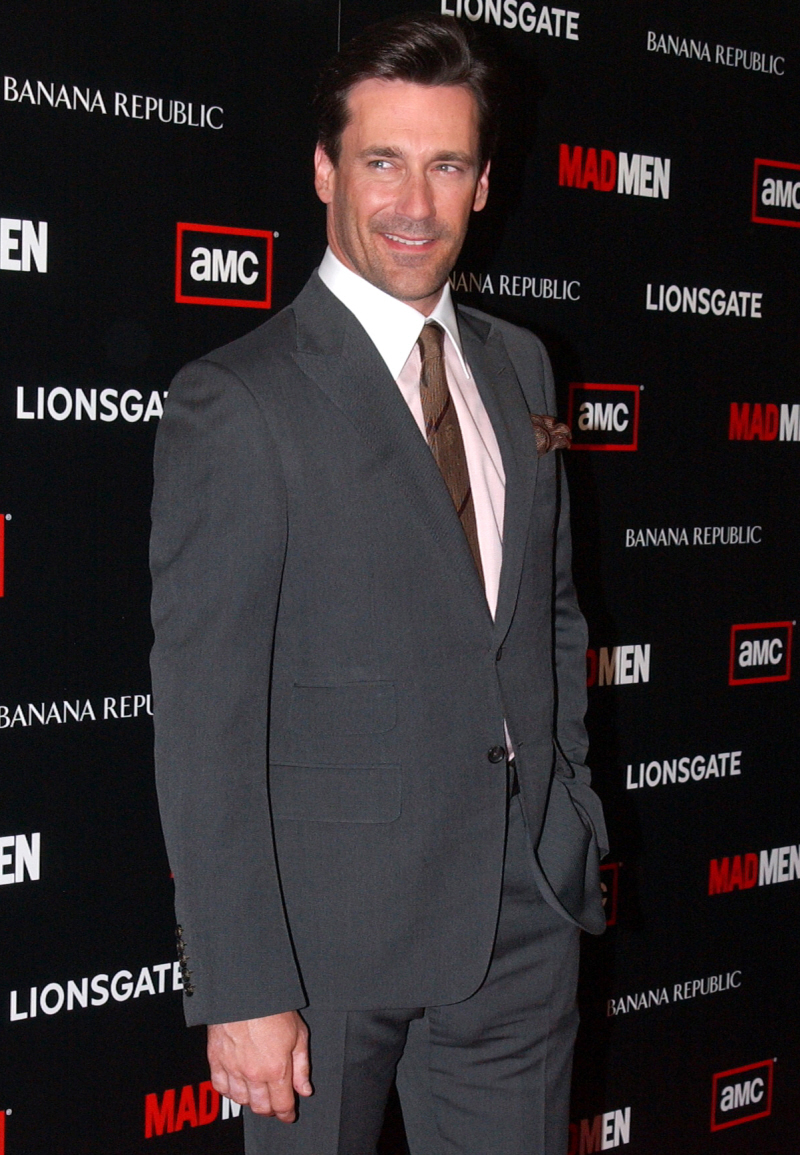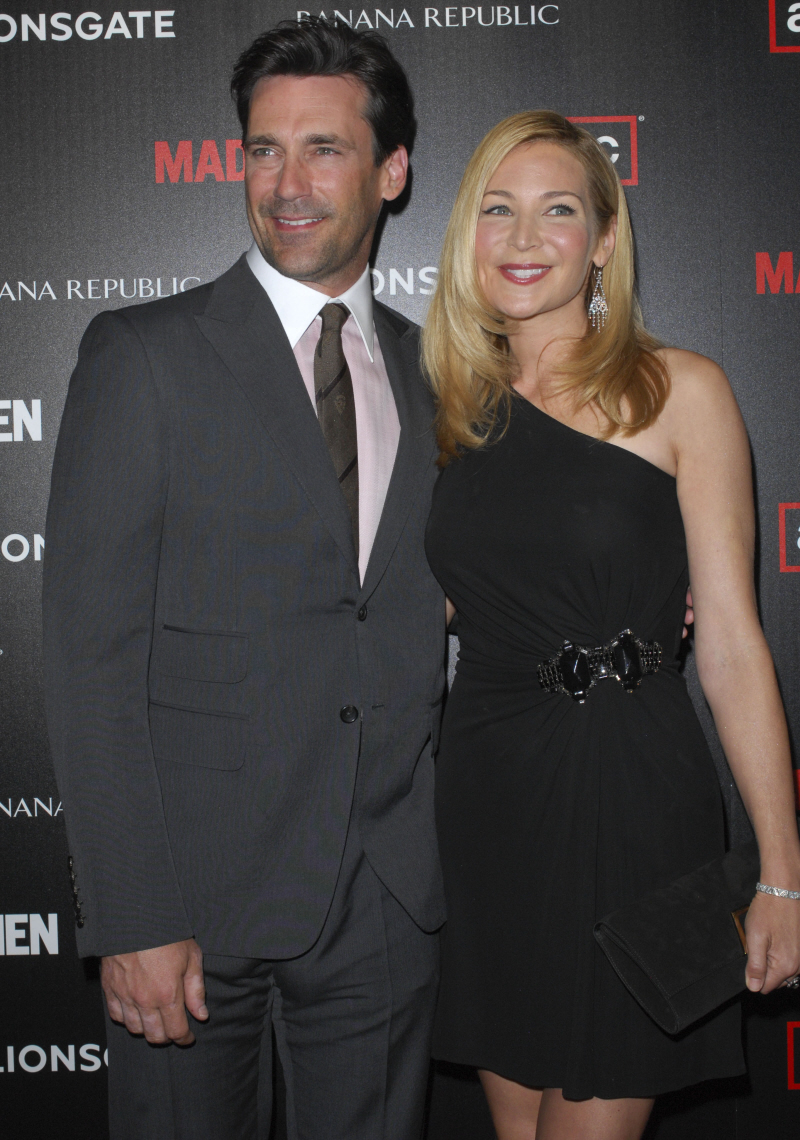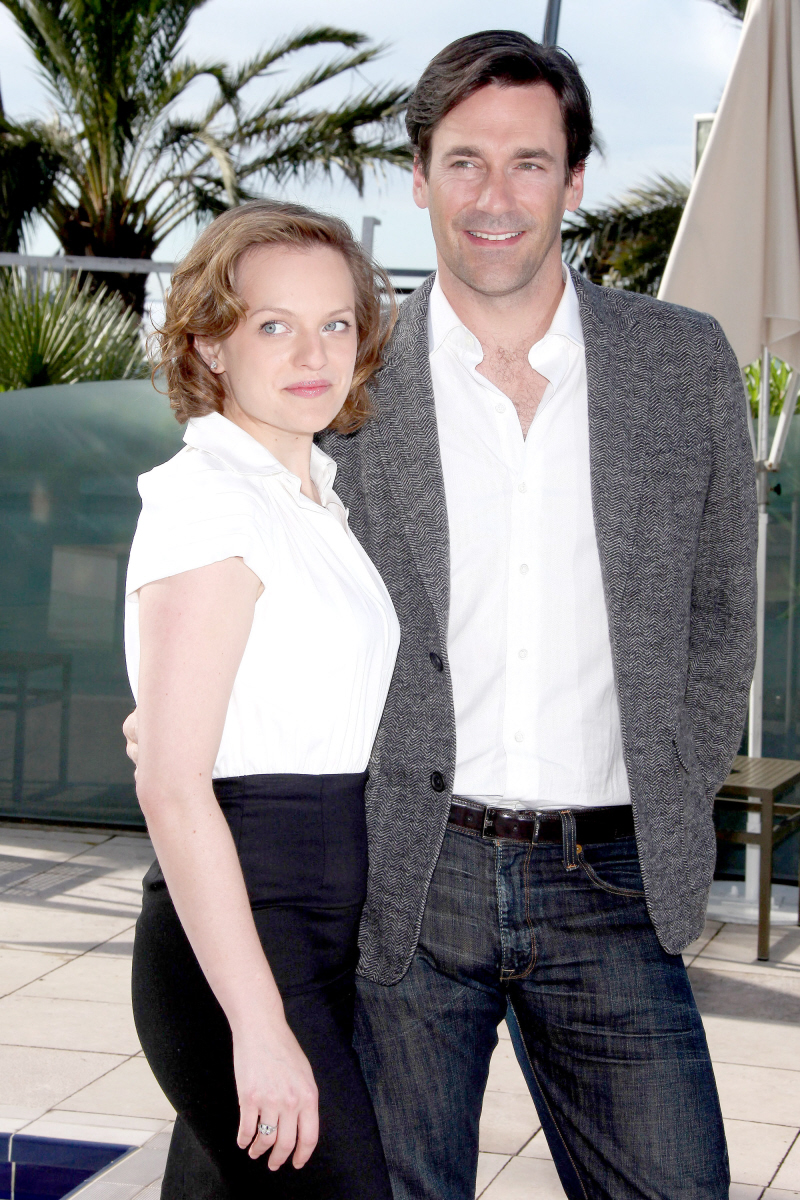 Photos courtesy of WENN.