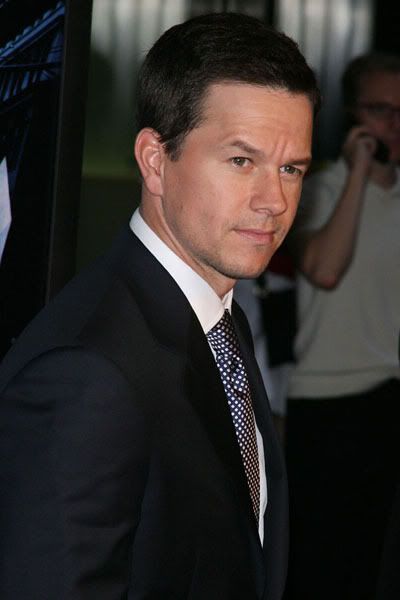 Actor Mark Wahlberg, 37, is expecting his third child with his fiancé, model Rhea Durham. He calls Durham his "future wife," and says their two children, Ella, 4, and Michael, 2, are "darlings… for the most part." Wahlberg has a foundation for inner city at-risk youth, and he says his "biggest fear" is failing the people that depend on him. "My fear is failing as a father, as a friend, as a son. I have a lot of responsibility and a lot of people counting on me. And I know God has put me in this position to put back and try to create some opportunities for some others, show kids there is another way." Now, he claims, he feels "like I have a real purpose."
Wahlberg is also quoted by a questionable source as saying that his neighbors, the Beckhams, make his life difficult with all the paparazzi that are constantly trailing them and spilling over onto his property. He supposedly said they should go back to Britain, but that they don't want them there, either:
He told the Daily Star: "That f***er lives down the road from me, man! He has to go back to the UK, because he has the paparazzi all over my house. The two of them have paparazzi everywhere."

He added: "I was in the UK for the last week and they don't want him back there. They said, 'Keep him over there!'"
[From Digital Spy via Gossip Rocks]
It's possible this quote is completely fabricated, or he may have said it jokingly to a paparazzo in the neighborhood and it got repeated out of context. You can see Mark getting pissed off like this at his family's privacy being invaded because of the more high-profile Beckhams down the street. It doesn't seem likely that he'd say this on the record, though.
Mark Wahlberg is starring in M. Night Shyamalan's thriller The Happening with Zoe Deschanel. It is out in the US on Friday, and he is shown at the premiere last night, thanks to WENN.