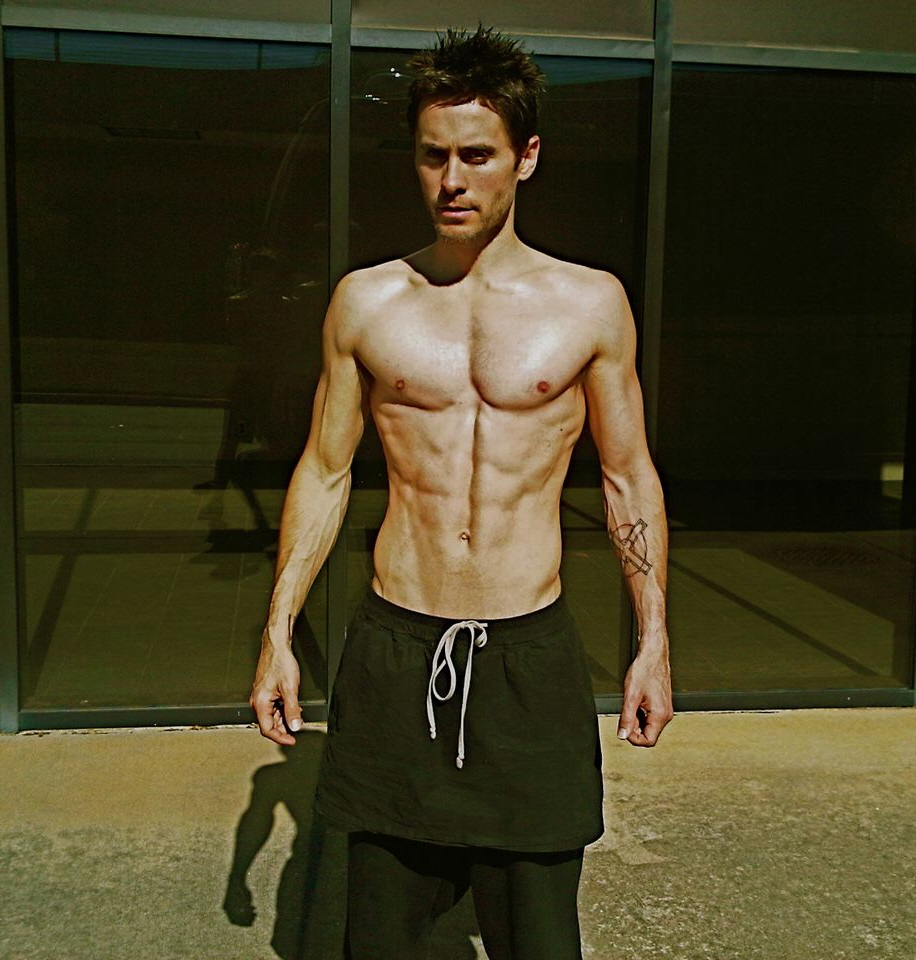 Michael K at Dlisted is happy about this. Jared Leto twit-pic'd this photo of himself with the line "Real Men Wear Skirts". I have no doubt that real men wear skirts – I've known several real men that not only loved the occasional skirt, but liked some eye-makeup too. But my real question: does Jared Leto look good here? Yes, he's "tight" and he's got some awesome muscles… but he also looks really, really thin. Like meth-head thin. I've been wondering about Jared for a while – lately he's been looking more and more drawn and more and more cracked-out. Perhaps he's just really busy. Perhaps he just uses occasionally. Perhaps he's blitzed out of him mind and he loves to wear skirts, because why not? Ugh.
But I am happy to see his hair a nice shade of brown. That bleached blonde Mohawk crap had to go. He looked like such a poseur. Now he looks authentic… authentically cracked-out.
Header photos courtesy of Jared Leto's Twitter.