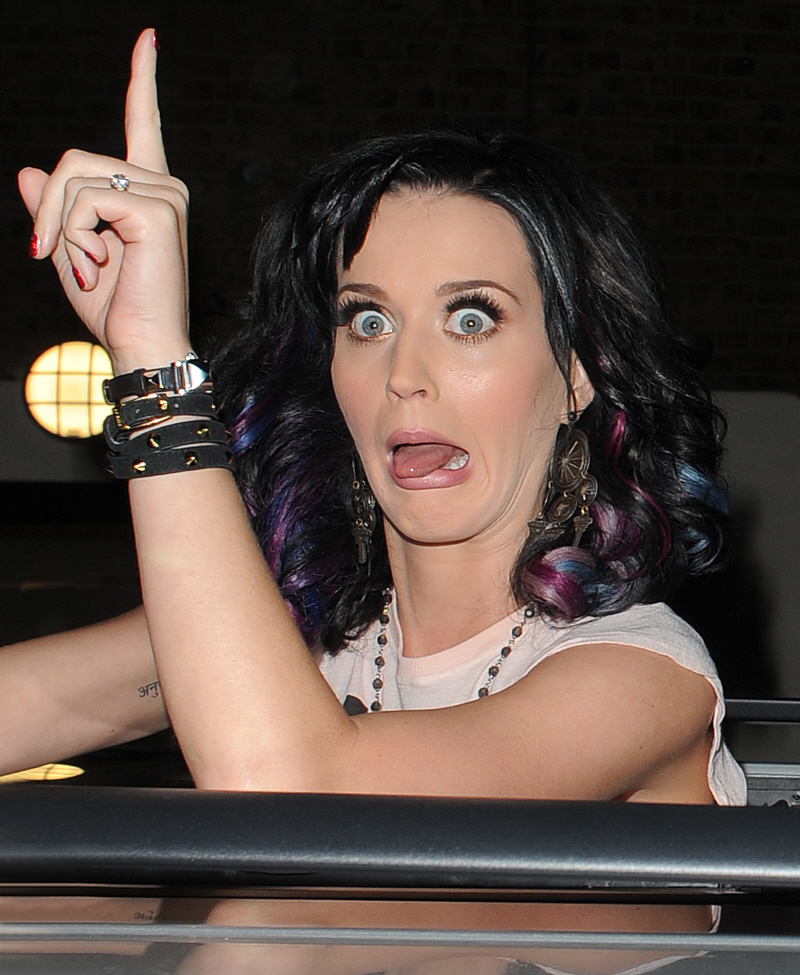 Can you imagine being on your honeymoon with your new husband Russell Brand? Okay, let's start smaller: can you imagine having sex with Brand? Chances are pretty good that at least a few of you commenters already had sex with him, so let's start it there. Let's say you had sex with Brand, the "Shagger of the Decade", and you fell in love. Let's say he took you to India and proposed. Let's say you eventually married in India, and now you're on your honeymoon. Once there, once you are finally officially hitched and The Shagger of the Decade is your lover for life… wouldn't that alone seem like a come-down? I'll admit, Brand seems like he would be fun in bed. But he's not husband material. Thankfully, Katy Perry isn't really wife material, so I'll imagine they can make it work for a year or two. Or maybe less, if the honeymoon is any indication. Radar reports that Katy and Russell's honeymoon is like something out of a Doris Day comedy – what with Katy refusing to "consummate" their marriage because of a rash. That's seriously the plot of a Doris Day movie.
Katy Perry and Russell Brand's honeymoon in the Maldives didn't go exactly as planned, RadarOnline.com has learned, as the new bride was bitten by a spider their first day there, dampening the mood for the newlyweds.

Brand and Perry had refrained from having sex for a month prior to their wedding in India last week, according to the Australian magazine Grazia. After a spider bit Perry shortly after the pair arrived in the Maldives, the I Kissed A Girl singer developed a nasty rash on her legs, which led to her taking a medication that left her tired, drowsy and unable to consummate the marriage.

Grazia magazine also reports Perry, 26, and Brand, 35, spent their honeymoon at the Soneva Fushi resort in the Maldives, a nation of tiny islands in the Indian Ocean that boasts some of the world's most gorgeous resorts.

The Get Him To The Greek star chose the secluded, $8000-a-night location because it's "paparazzi proof," according to the magazine. Other celebs who have frequented the island retreat include Madonna, Paul McCartney and Tom Cruise.
[From Radar]
I wonder what the "nasty rash" is? It could be something from the plant life, an allergy she didn't know she had, something like that. But in the Doris Day movie, it was psychosomatic – in Touch of Mink, Doris breaks out in hives whenever she's in a hotel room with a man.
So… I give it another week until Brand is boning other women, basically.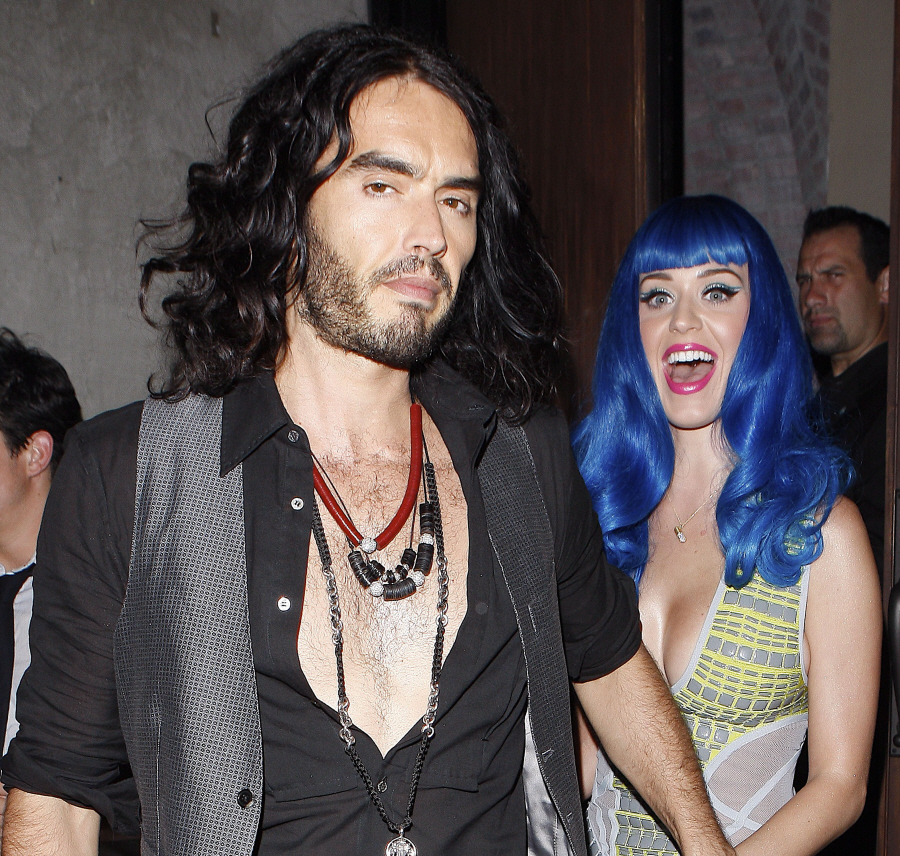 Photos courtesy of WENN.