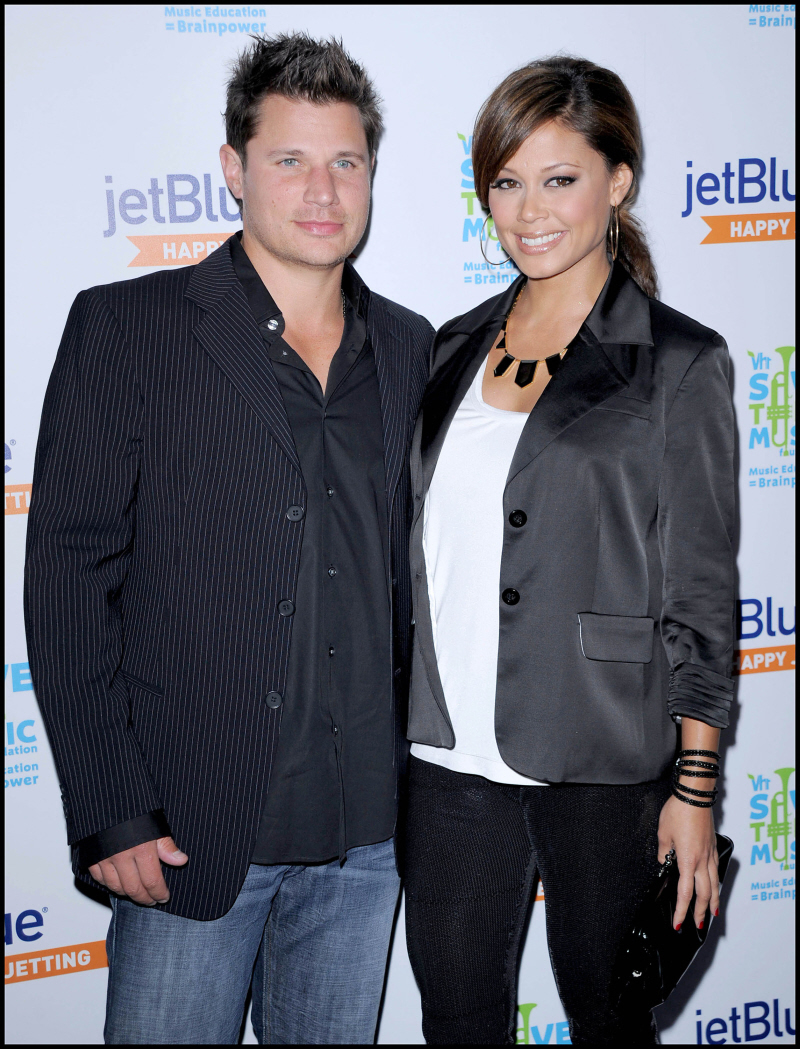 Us Weekly has confirmed that Vanessa Minnillo and Nick Lachey are engaged. Can someone stay with Jessica Simpson? Yeah, she's in the bathroom throwing up after spending the night downing straight tequila. Just pull her hair back and put a trash can by her side. Don't lay her on her back! Back to Nick and Vanessa – that've been together since 2006, with only a couple of bumps in the road, like this past summer's breakup. I always thought that Nick was a little gun-shy, given his first experience with marriage was so awful, and I actually had a wager (with myself) that Nick and Vanessa would never marry. But he proposed a few days ago… and he even had a good ring! Asscher cut! Good boy.
Nick Lachey and Vanessa Minnillo are engaged, reps for both stars tell UsMagazine.com exclusively.

"We're excited and incredibly happy about our engagement and we look forward to a wonderful future together," the couple tells Us in a statement.

"They're so happy, doing great," a source adds. "Thrilled about it."

According to another source, Lachey proposed with an Asscher-cut diamond with baguettes from Bader & Garrin.

"I popped the question on bended knee," Lachey tweeted Thursday. "I do a lot of squats so my knees are very strong."

The two began dating in 2006, following his highly-publicized divorce from Jessica Simpson. Though they briefly split last summer, they got back together a short time later.

The True Beauty host recently told Parade their relationship has lasted all this time because they openly communicate.

"You have to talk through everything," she said. "We talk daily about things that upset us. It's about having a sounding board because if you hold in all your thoughts, dreams, anger and anxiety than you're only hurting yourself."

She said they have no plans to do a reality show a la MTV's Newlyweds: Nick and Jessica, which caused strain in Lachey's relationship with Simpson, 30.

Chatting on Good Day Philadelphia last year, the Sing-Off host — whose show was just renewed for a second season — said he was "happy" with Minnillo, whom he described as "a very smart girl. She's far smarter than I!"

Lachey and Minnillo have another reason to celebrate: They both have birthdays Nov. 9.
Lachey will be 37; Minnillo, 30.
[From Us Weekly]
Good for them, and congratulations. I think Vanessa has stuck by him and shown him that she's in it for the long haul, and I'm sure Nick appreciates that most of their life together is private, and not for mass consumption. Do you think Vanessa is knocked up? Ye Olde Standby for getting a guy to propose? Could be. I wouldn't put it past her, but maybe not.
Whatever happens though, I hope Vanessa enjoys the hell out of Jessica Simpson's money.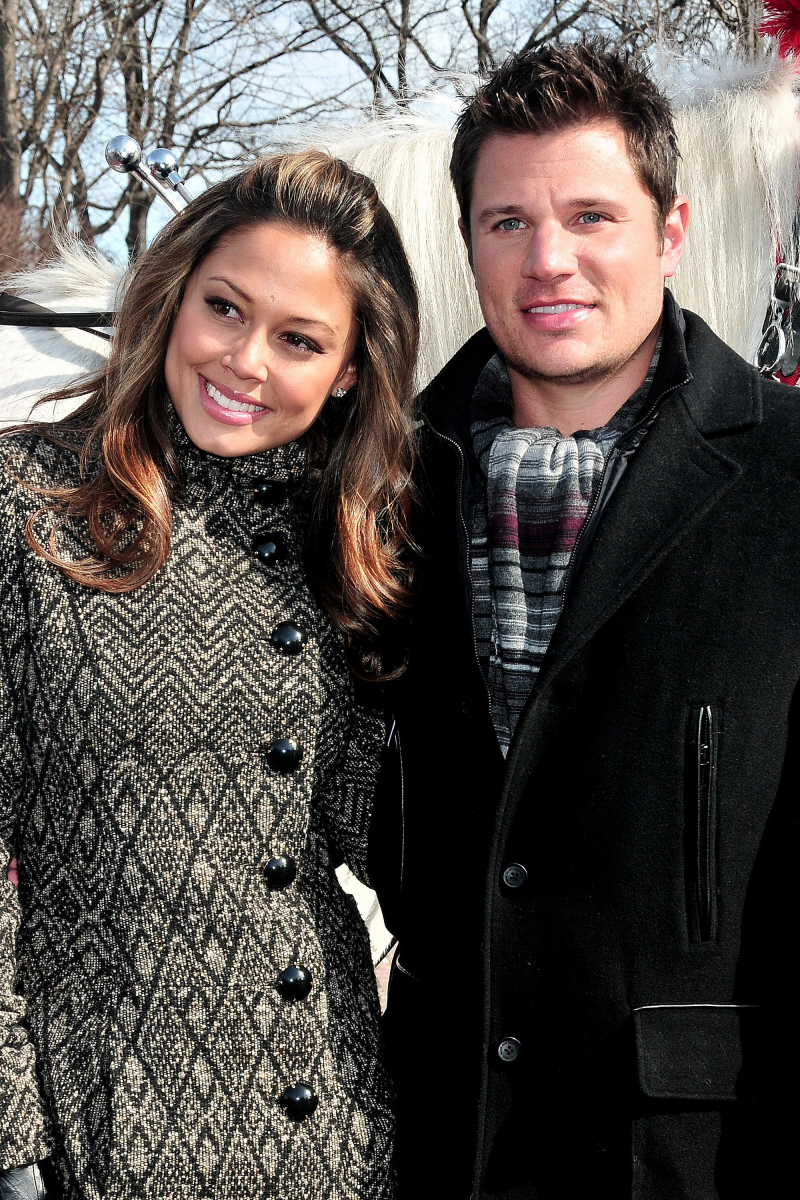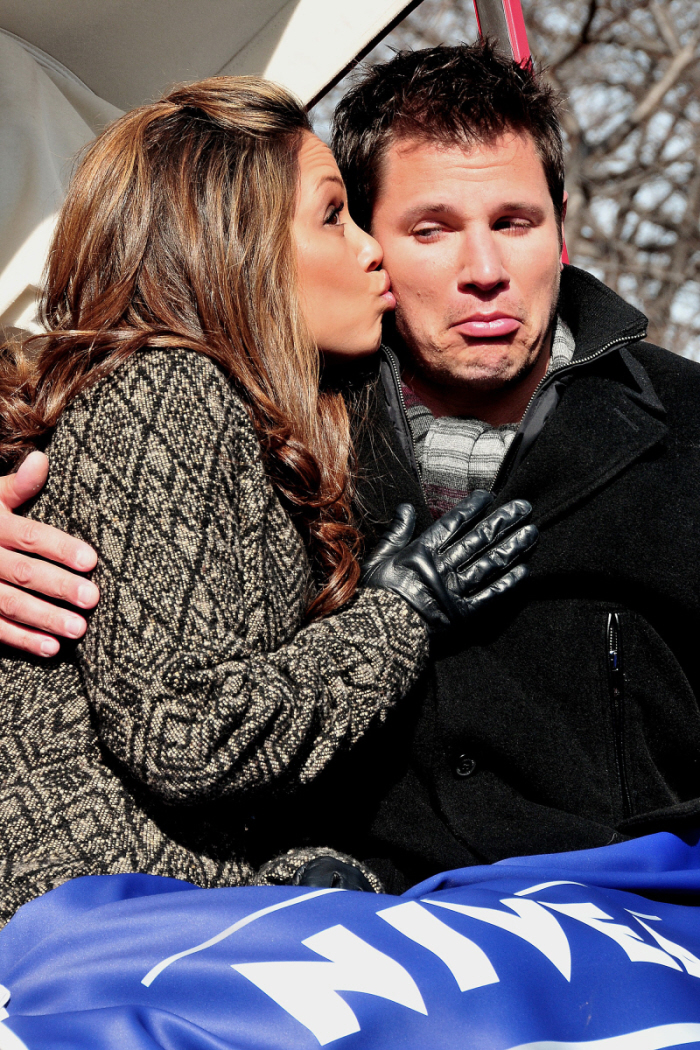 Photos courtesy of WENN.