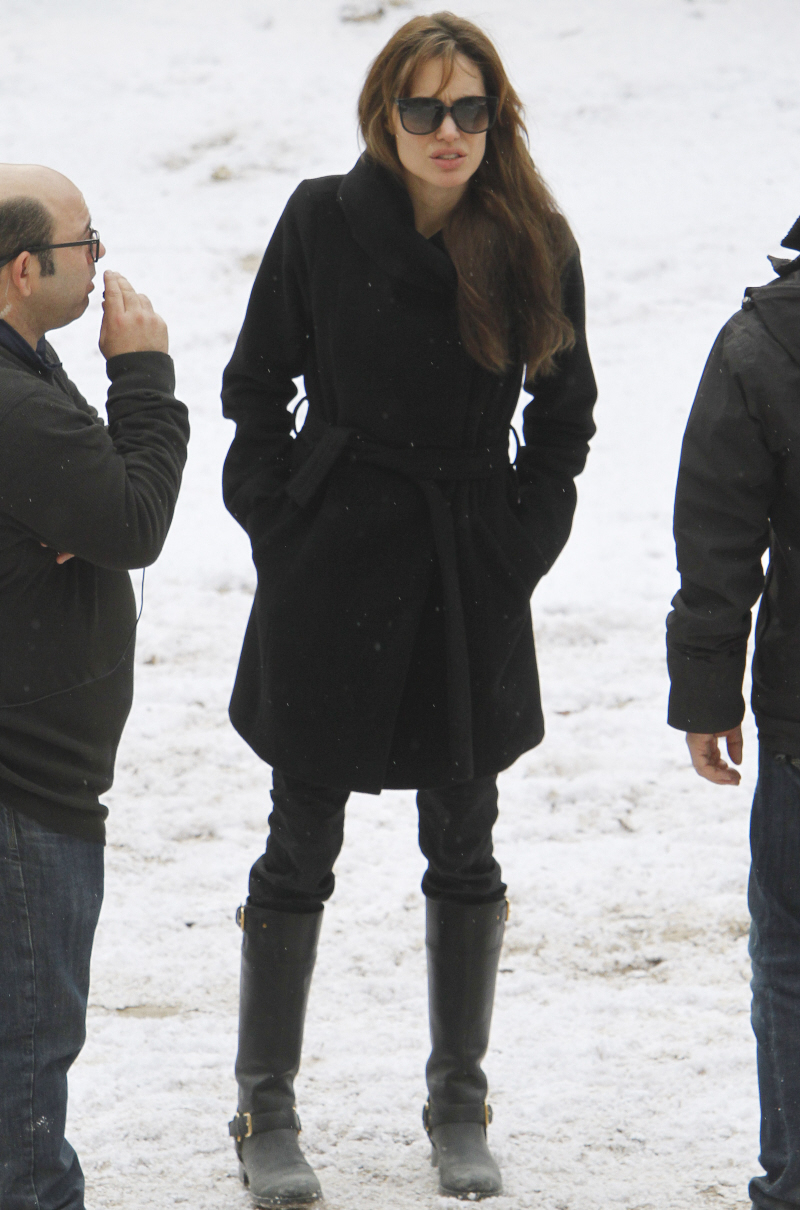 If I've been disappointed at all with the photos of the Jolie-Pitt family in Budapest, it's that Angelina Jolie hasn't been bringing the coat porn. I think very little of Angelina's general fashion sense – I like some of her sweaters, and the occasional dress, but the only thing I'm completely in love with is her awesome coats. Consistently, she's a coat whore. Consistently, the bitch wears fabulous coats. Unfortunately, while directing in Budapest, Angelina has been a crappy coat kick, wearing the same puffy parka in nearly all photos. But today is the day for a change – look at this coat! I almost bought a coat very similar to this over the weekend, only the one I was looking at wasn't this good. I ended up buying a rather fabulous grey coat – but now I'm thinking I should go back for the black.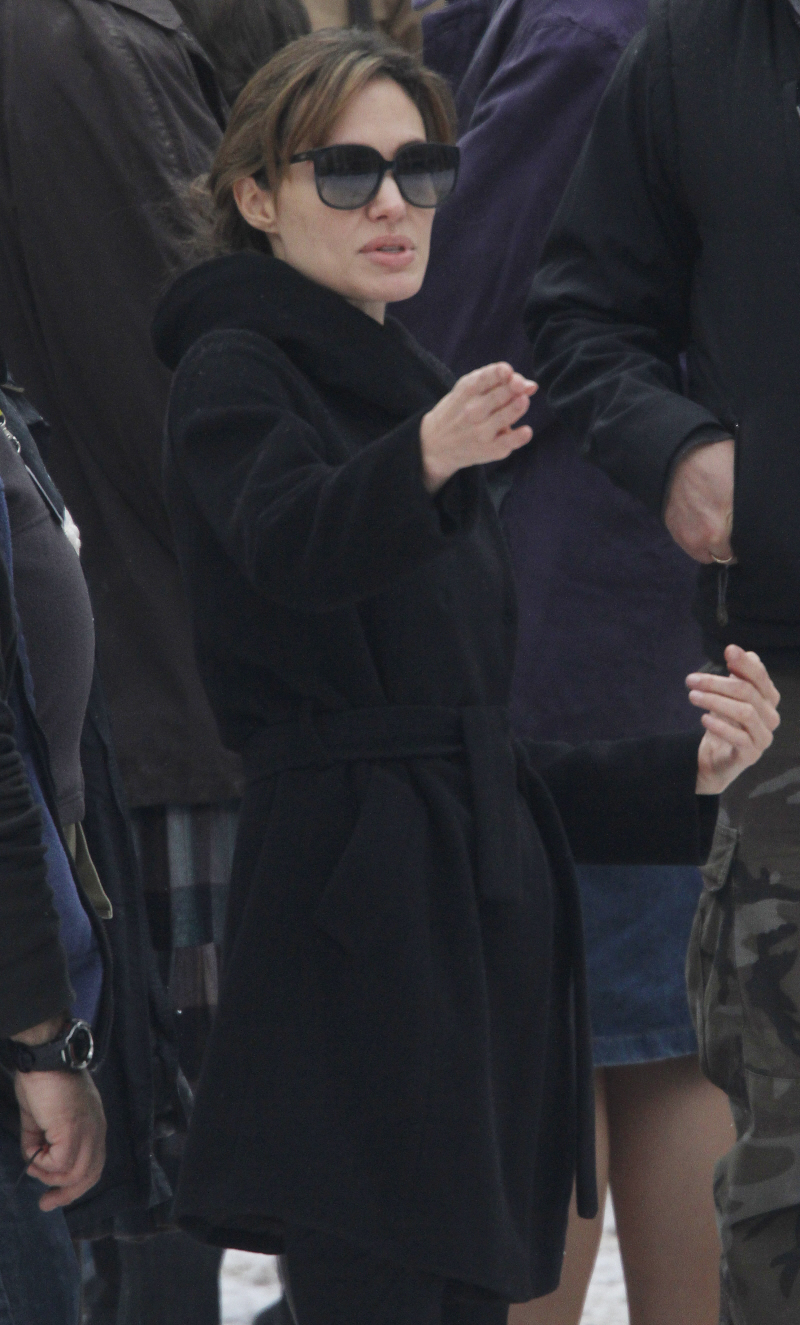 Anyway, these are new photos of Angelina on set in Budapest, and Brad once again came out to visit. He even wore some really cute reading glasses! I think Angelina has made Brad the official photographer of the film, because he's always around shooting photos. Or maybe he's just always around for moral support and the occasional grope? Because Angelina went over to him while he was shooting photos, and they had a nice little grope, with Brad's hand seemingly permanently attached to that bony ass he adores (bless his heart). Hidden alternate option: Brad is hanging around the set so much because Angelina's leading man is hot, and Brad wants to keep an eye on things. A little bit of everything, perhaps?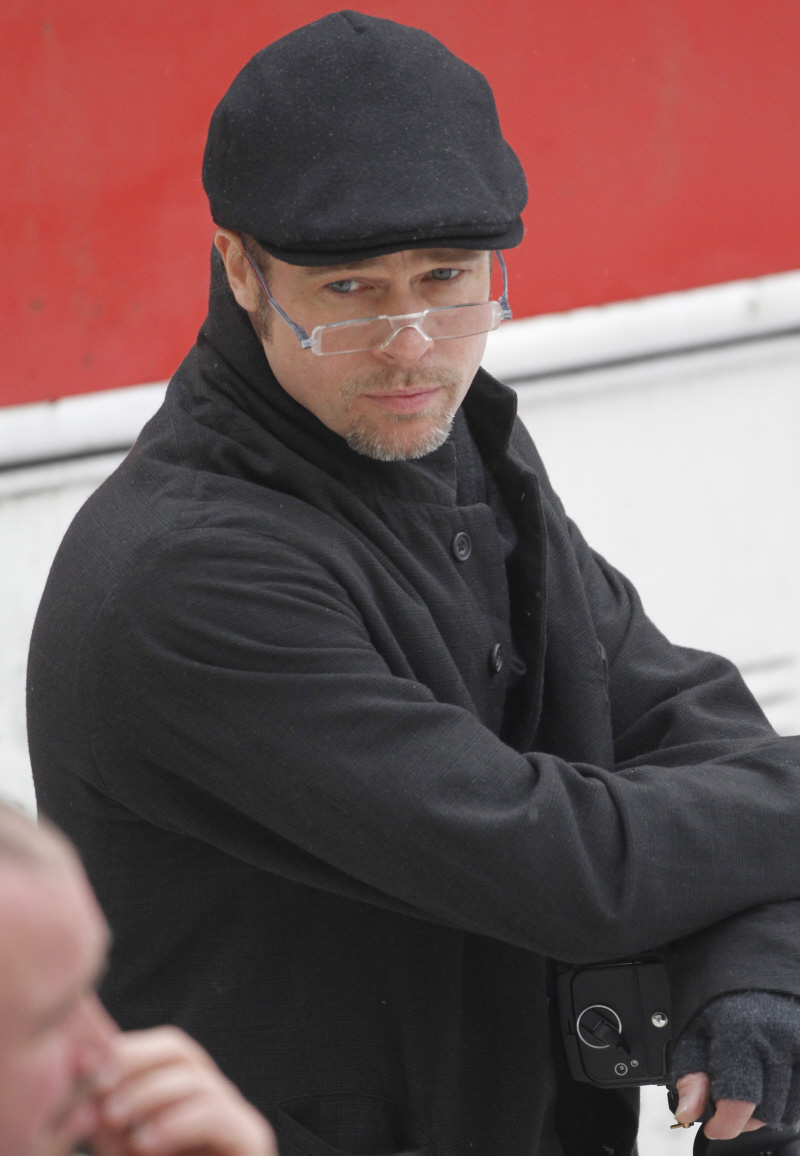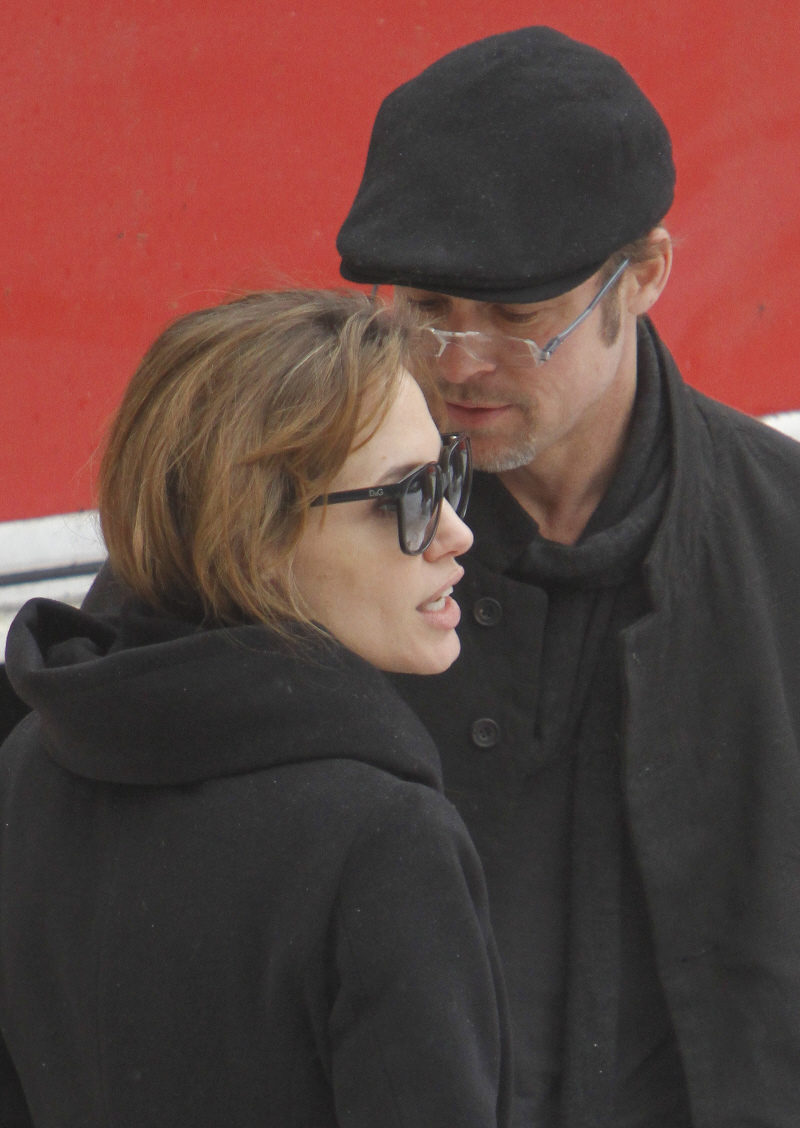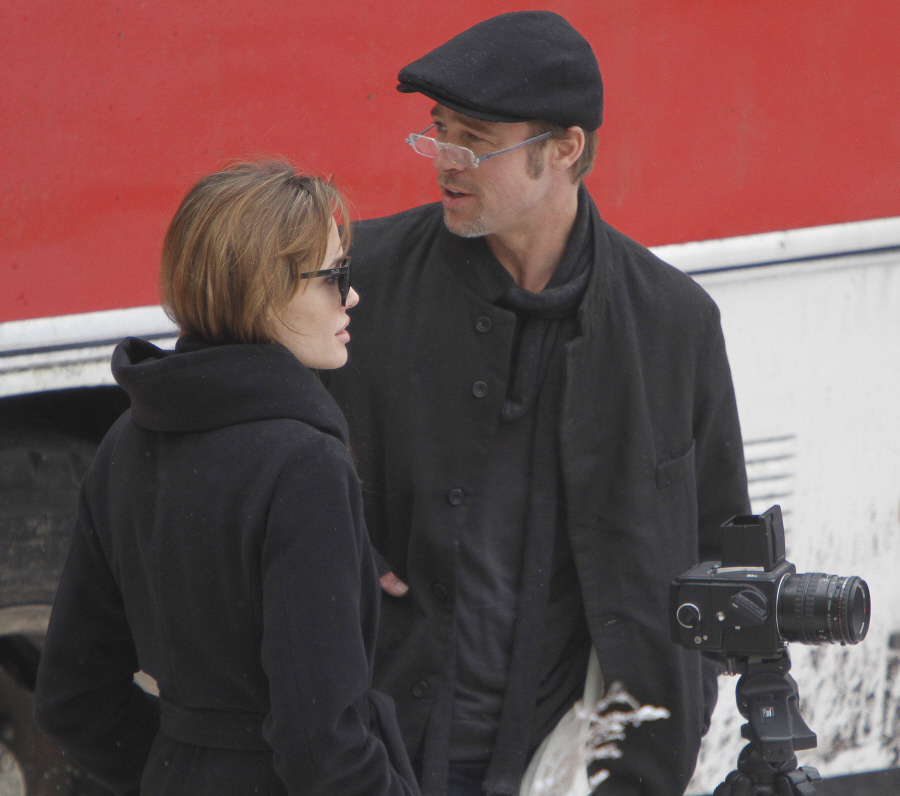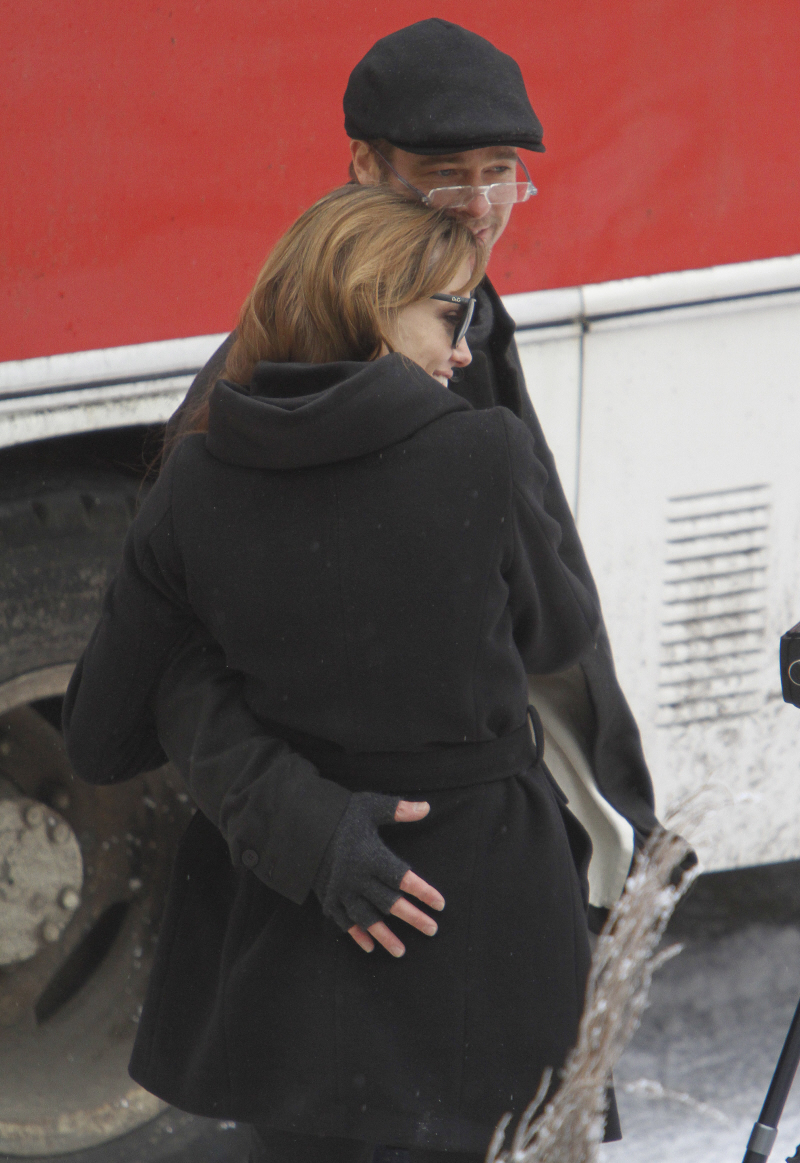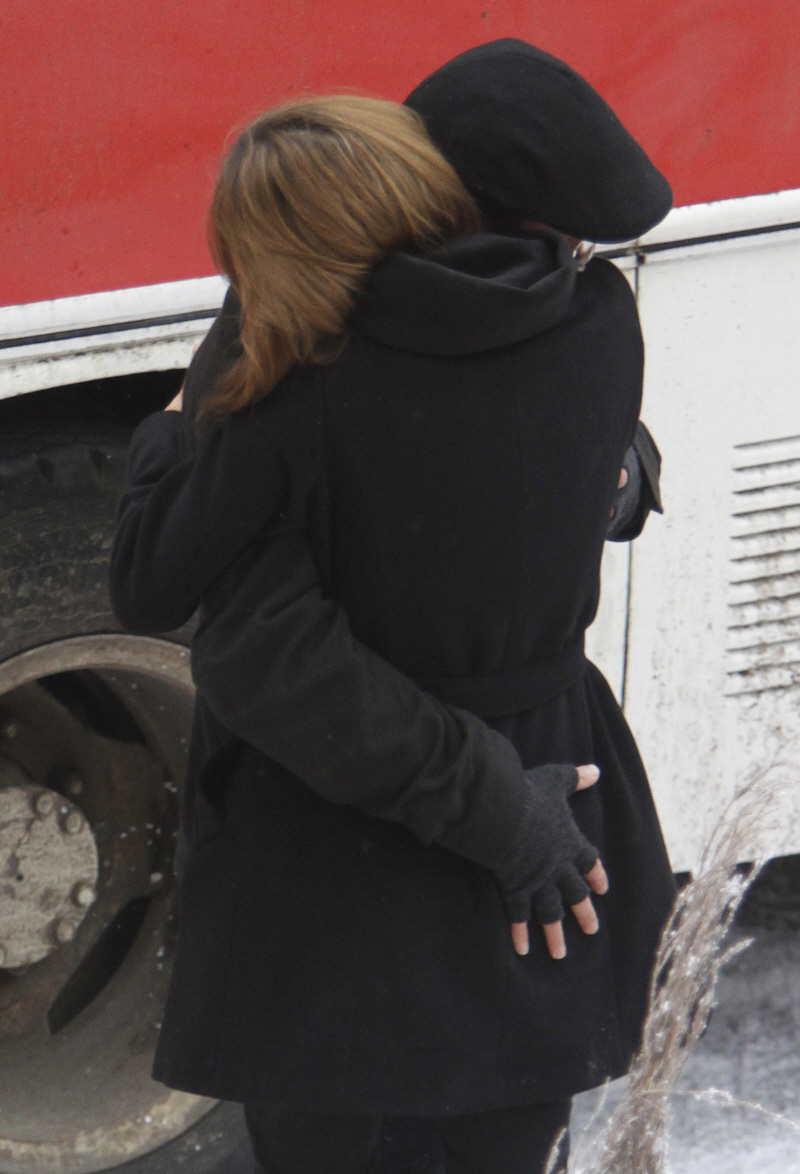 UPDATE: I wanted to add a couple of photos of Shiloh playing with their bulldog at home too – she's so cute. Lainey has more pics here.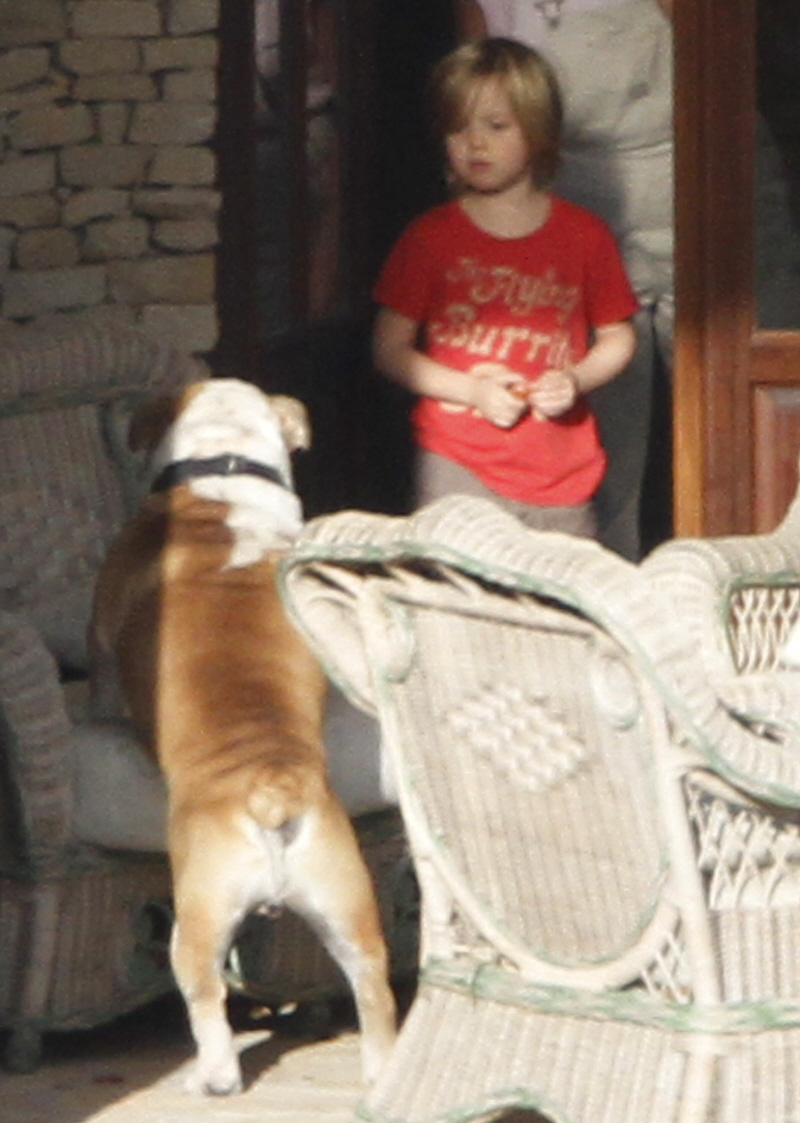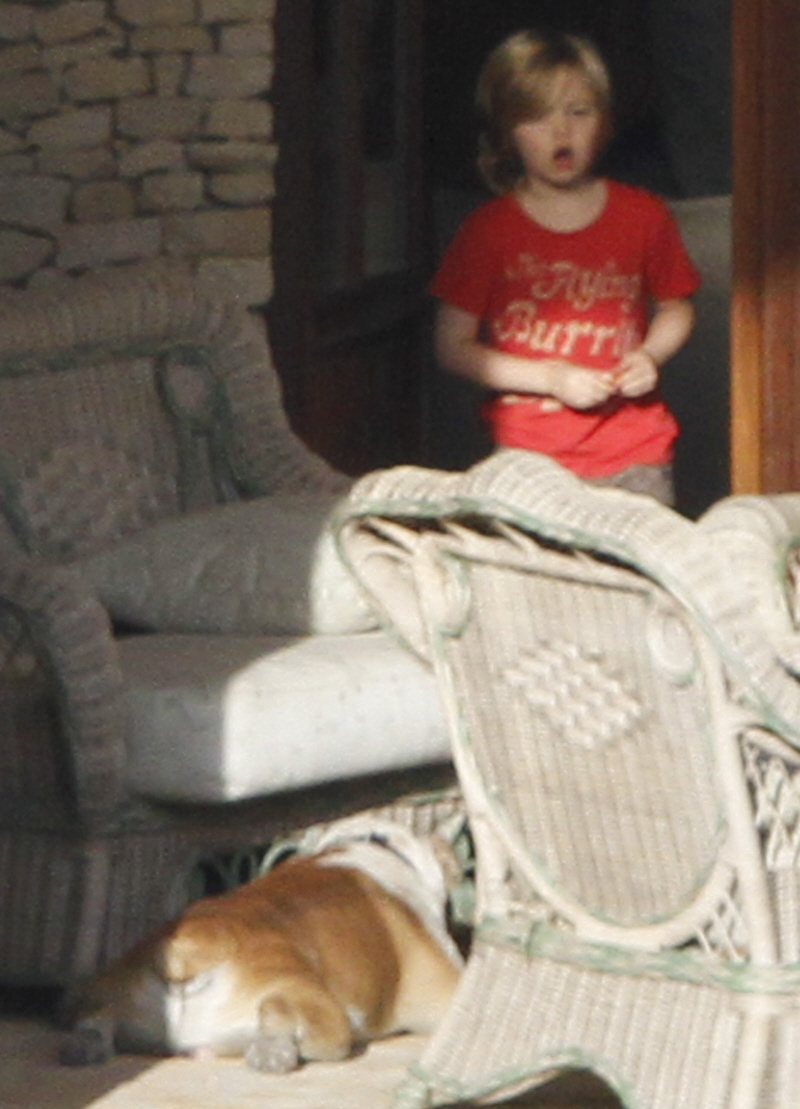 Photos courtesy of WENN.