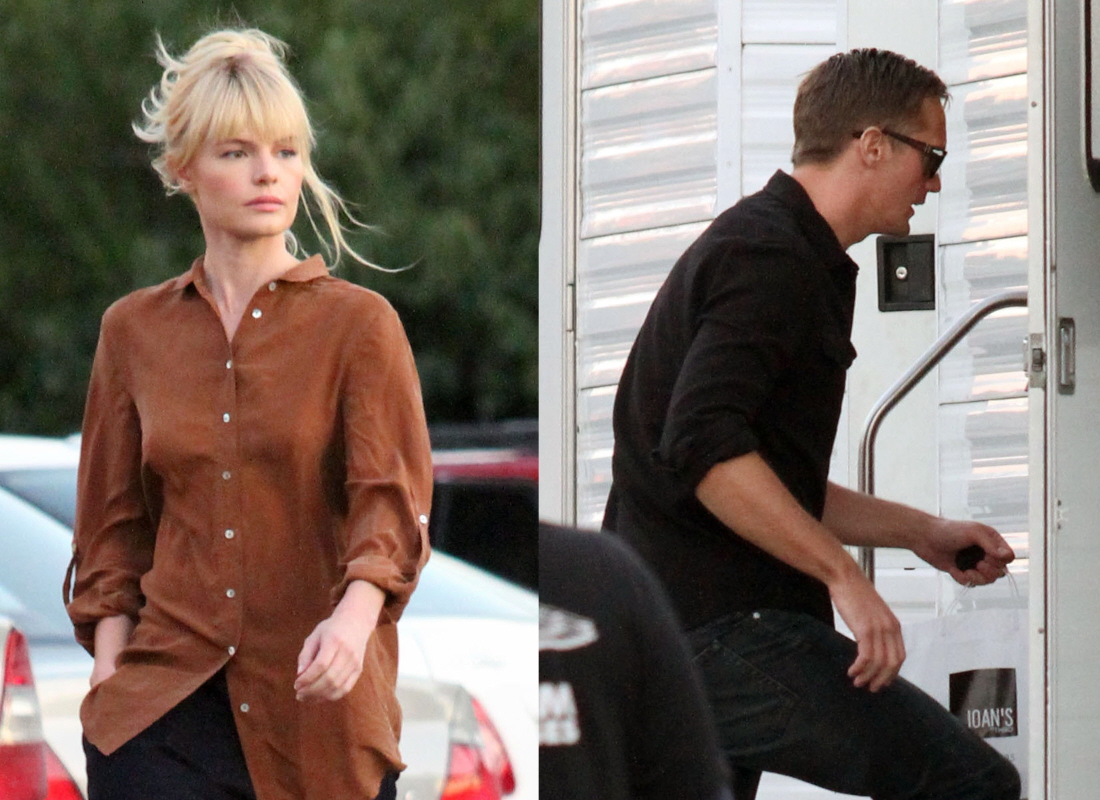 These are photos from the set of BFF & Baby, the new film starring Kate Bosworth and Rachel Bilson (and this is the best she can get). Bosworth is the lead in this film, and there have been lots of photos from the LA set – so many, in fact, I'm wondering if Kate and Rachel aren't in famewhore cahoots, because this movie seems like the kind of cheesy, low-budget affair that probably doesn't even have a distributor yet. In any case, Kate tipped somebody off, and magically, we have a photo of her boyfriend Alexander Skarsgard visiting her on set. No, of course the photo isn't of the two of them together! We just see him going into her trailer, and we can guess the rest (bony famewhore sex).
Actress Kate Bosworth grabs lunch with the cast and crew on the set of "BFF & Baby" in Los Angeles, California on November 9, 2010. Kate then returned to her trailer where her boyfriend Alexander Skarsgard stopped by to visit with his lunch from Joan's on Third in hand.
[From Fame Pictures]
So Alex and Kate are still together. And she's still working this relationship with the media, and parlaying that exposure into roles in which she has to be "uglied up" in brown sacks. But honestly, Kate's game is pretty tight. She could definitely teach Rachel a thing or two, because Rachel's game is really struggling.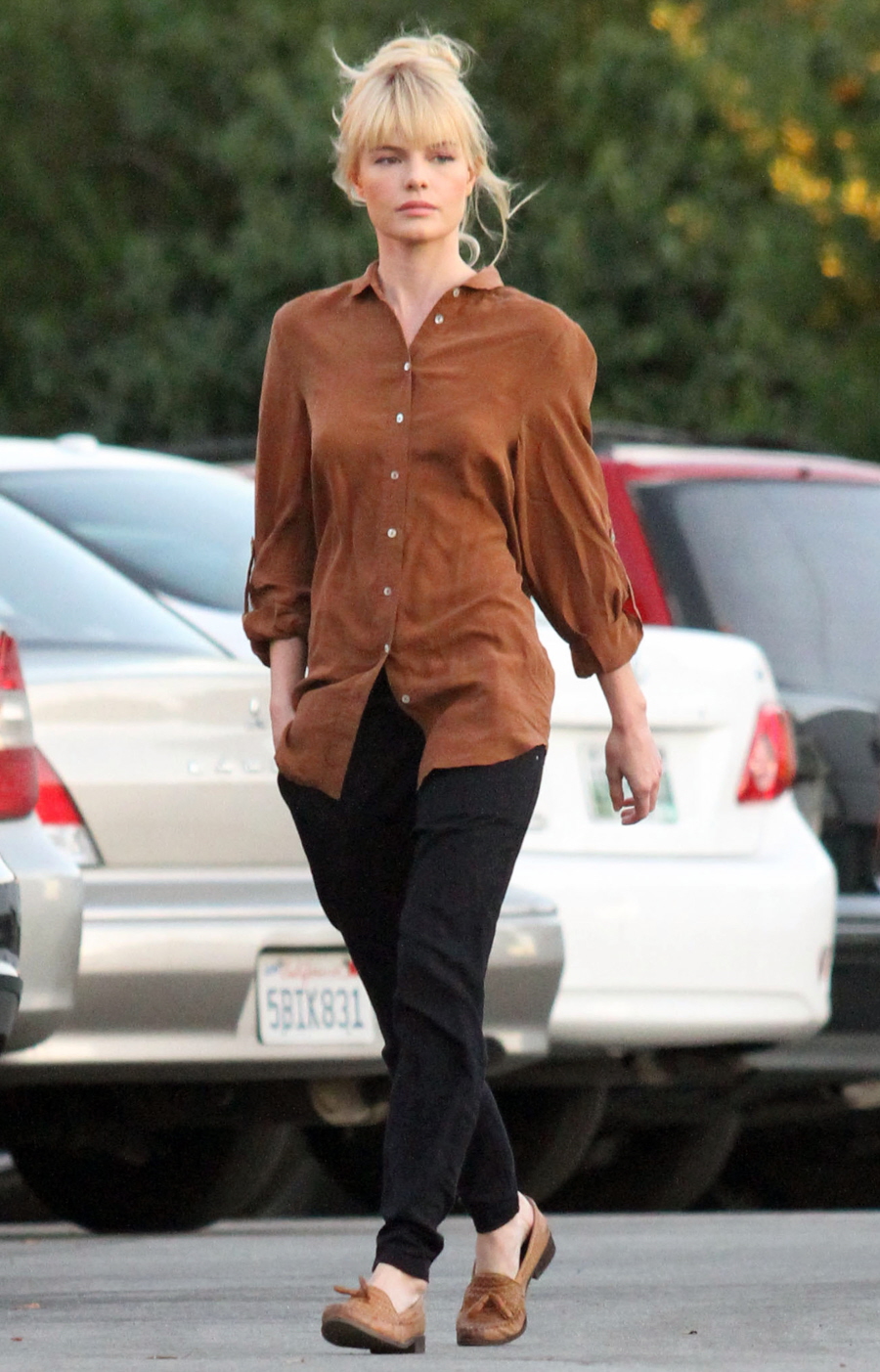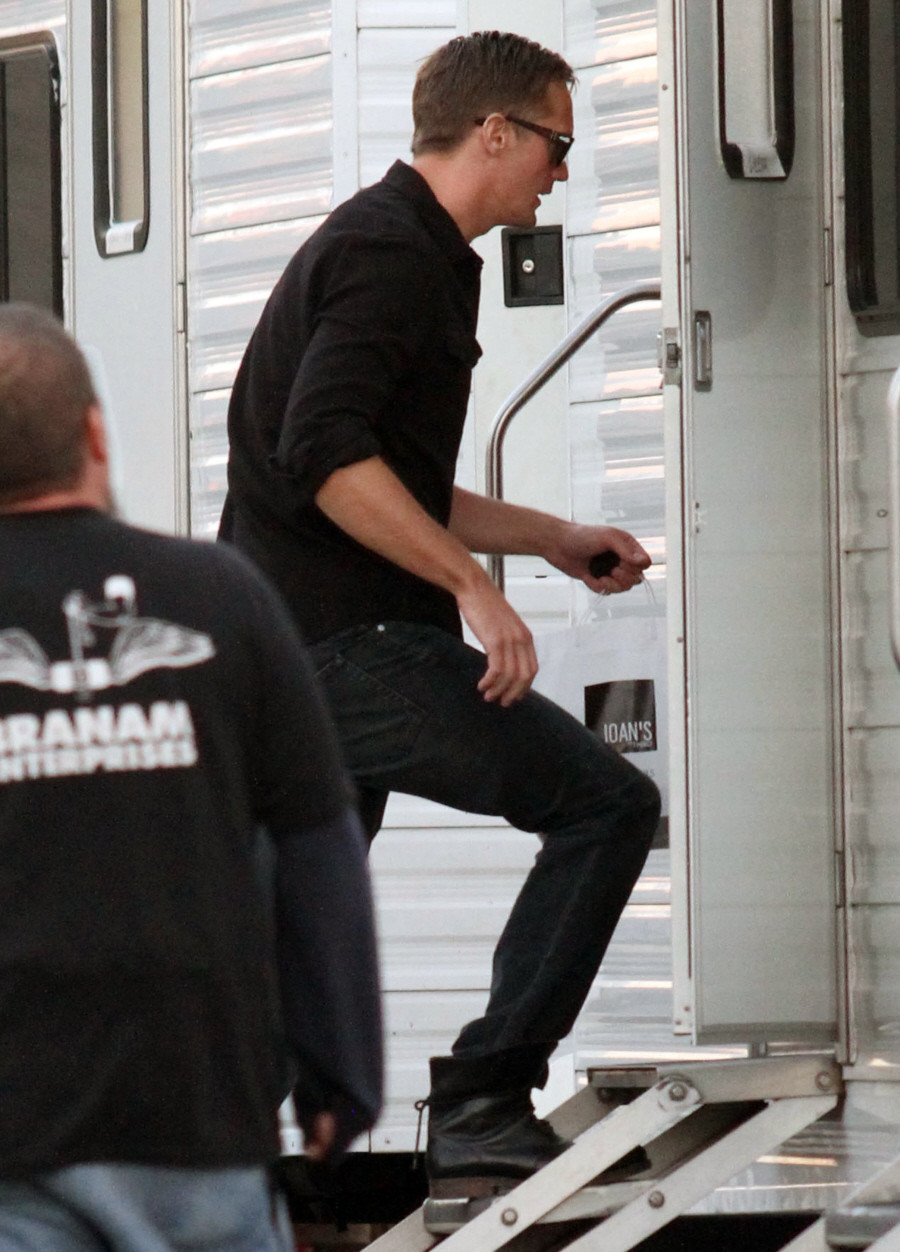 Photos courtesy of Fame.