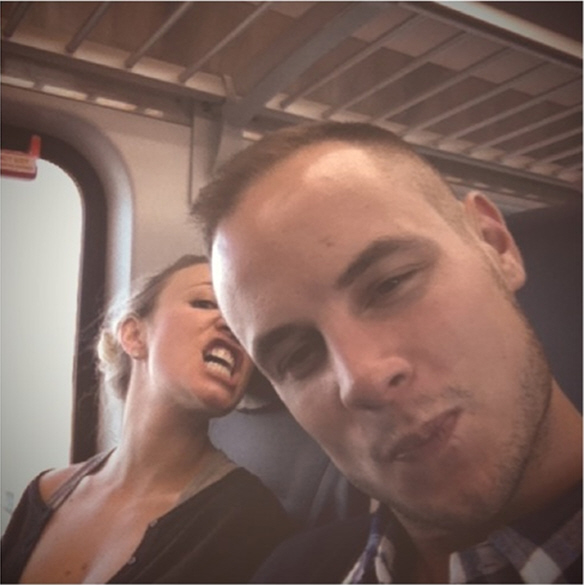 Yesterday, Dean Sheremet confirmed his happy news to Us Weekly – he's engaged! To a woman! Yes, the man once married to and tossed aside by LeAnn Rimes has found love again. With a woman. It really is shocking to me, but I'll be the first to admit that sometimes the global gaydar is totally off. It really is possible for a former backup dancer once married to a country child star can somehow pick up the pieces and become a chef and a loving husband to another woman. His fiancée is a girl named Sarah Silver, and she's a cute little blonde – I actually think she looks like a (prettier) version of LeAnn (see a red carpet photo of Dean and Sarah here).
Dean Sheremet is ready to make an honest woman out of Sarah Silver! A source tells UsMagazine.com exclusively that Sheremet, 29, proposed to his live-in love Friday morning in their NYC apartment.

"They were having a nice morning together and the moment felt right, so he proposed," a source tells Us.

The Nobu 57 chef, who graduated first in his class from Manhattan's French Culinary Institute in March, "gave her a beautiful antique ring" from the 1950s, set in white gold and weighing in at 3 carats.

"She is an amazing, talented woman," Sheremet gushed to Us in July of his photographer girlfriend. "We have a lot in common and we are both very happy."

Since accepting his proposal, Silver "is elated," says a source. "They're planning on a summer wedding in NYC."

This won't be the first marriage for Sheremet; the former backup dancer divorced country singer LeAnn Rimes in June, more than a year after Us Weekly broke the news of her affair with actor Eddie Cibrian (who was married to model Brandi Glanville at the time).
[From Us Weekly]
Congratulations to Dean and Sarah. I went on his Twitter and I was reminded of how he always seemed like such a nice guy. Okay, I'll stop judging a book by its cover.
Of course, LeAnn Rimes had to chime in about her ex-husband's engagement. At first, she just kept it simple, tweeting: "Congrats to @deansheremet and @sarah_silver on your engagement! A little birdie told me the happy news last night. Wishes for a life full of happiness." And then she spent the next 24 hours tweeting responses to people questioning that tweet, effectively making Dean's engagement all about LEANN. LeAnn tweeted stuff like "why wouldn't it be. I would never say it if I didn't mean it" and "my congrats is from my heart. Sorry if you don't understand it. I do not need the publicity, I get plenty. please stop passing judgement" and "why would anyone be unhappy that someone they've loved in their life has found love again?? People just want to be negative!" and "i know for a fact he's engaged or I wouldn't congratulate him." Sigh… LeAnn just doesn't know how to just let it go, right? I suspect that she'll "pull a Jessica Simpson" and she and Eddie will end up engaged by Christmas, just so that her ex won't get all the attention.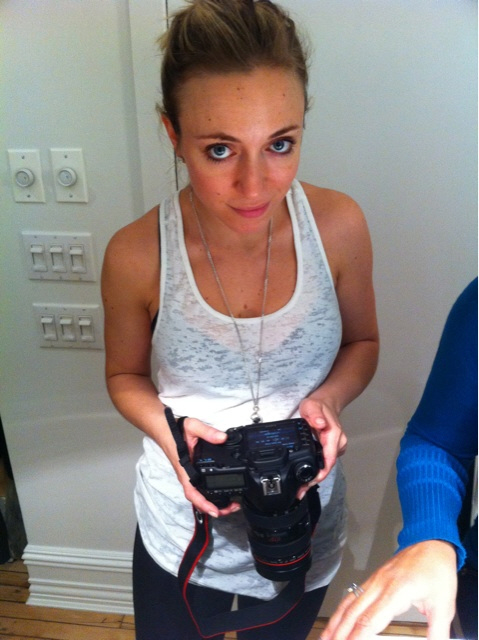 Photos of Dean & Sarah courtesy of Dean's Twitter.