These are new photos of Angelina Jolie on the Budapest set of her untitled film over the weekend. Two things to note: Angelina finally wore something other than black, and she finally took off those f-cking sunglasses. Hurray! I used to have a very similar sweater to Angie's, and now I'm wondering where it went. I used to get lots of compliments on it – it made me look booby, but not TOO booby. Where the f-ck did it go? I haven't seen it in years.
In additional news about the production, Indie Wire is reporting (from Hugarian sources) that Brad Pitt likely has a cameo in the film. …the hell?
She may be one of the biggest female stars on the planet, potentially circling/being offered the likes of "Snow White and the Hunter" and a 3D version of "Cleopatra," but, as first reported in the summer, Angelina Jolie has spent the past few months making her directorial debut, a currently untitled love story set during the Bosnian war, focusing on a romance between a Muslim woman and a Serbian man.

After a slight hiccup when Jolie was denied a permit to film in Bosnia itself (which was later granted), the film, which is not only directed but also written by Jolie, with backing from Graham King's GK Films, has been underway for weeks now, with Zana Majanovic ("Snow"), Rade Šerbedžija ("Snatch") and a host of actors from the region in the cast—an admirable level of authenticity, considering the pressure Jolie was likely to be under to cast big names, or even star in it herself.

Except now she's gone and cast her partner, international movie star Brad Pitt, in a cameo role in the film. Hungarian site [Origo] filmklub visited the set and, while our Hungarian is a little rusty, and Google Translate is never ideal, it's clear that Pitt was on set, and not just to look after the kids: the reporter saw a costume with Pitt's name on it, and later watched the actor film two scenes (you can check more set photos of Pitt at the link).

Pitt's scenes were shot with a second-unit crew in an abandoned military facility near the town of Kiskunlacháza on Saturday. There is no word yet on his role—we assumed that with the camera and tripod he's playing a photojournalist—but we have been told he's been snapping pics on set for his personal use as well, so it remains unclear how he will factor into the story or what his character will be.

And it seems like an odd choice, somehow—Pitt will be by far the biggest name in the cast, and we can't see how him cropping up in a handful of scenes will be anything other than hugely incongruous (although we would imagine that distributors will be much more interested in the film's prickly subject matter now that they have a major star they can hang marketing around). With the film likely to bow in the festival season next fall, we'll see if we're proven wrong.
[From Indie Wire]
Well… Brad has been on the set quite a bit, but I thought he was just the official set photographer. Perhaps he's playing a photojournalist during the war? It could be possible, although I think IndieWire is right, it will be off-putting to see Brad in the film.
Jolie is scheduled to move the film production to Bosnia within the next week. And I'm really wondering when the production is going to end and when Angelina is going to come home and promote The Tourist. Surely she won't leave all the promotion to Johnny Depp, right? RIGHT?!?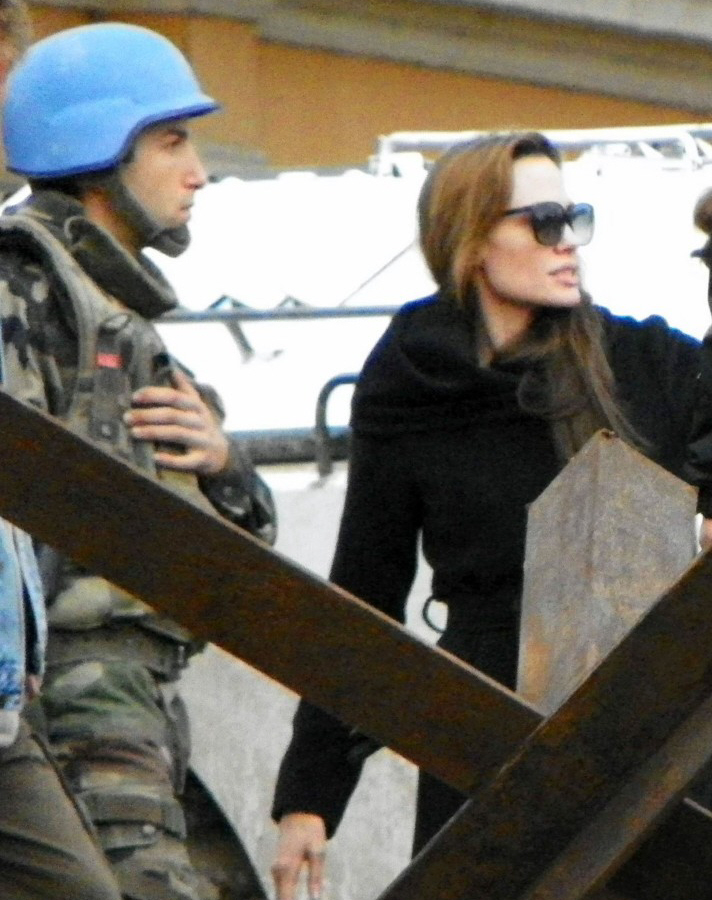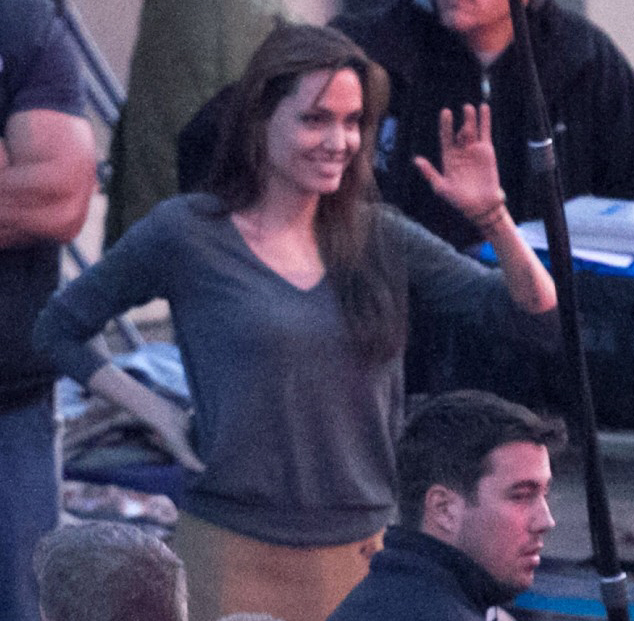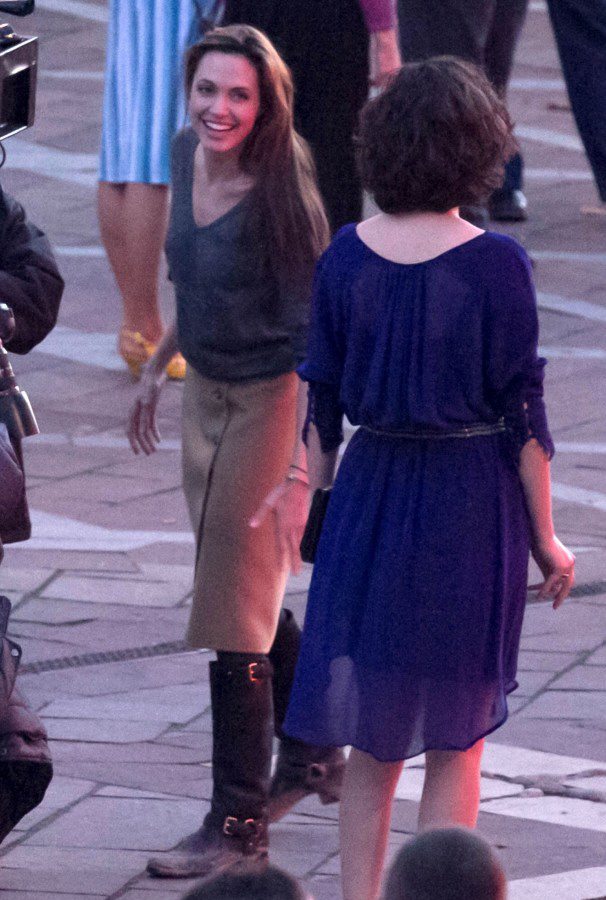 Photos courtesy of Bauer-Griffin.