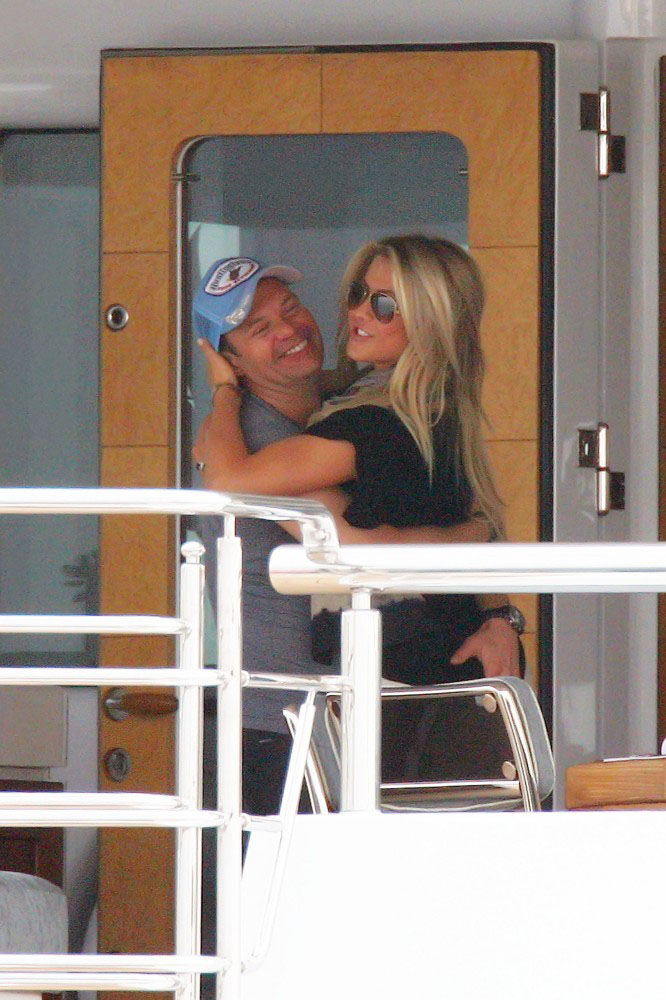 Former Dancing with the Stars professional and country singer Julianne Hough was on Ellen yesterday. Hough, 22, talked about her relationship with 35 year-old Ryan Seacrest, which is going strong a few months after they first went public this summer. It sounds like things are still pretty romantic for the two of them, as Hough said that Seacrest regularly puts flowers in her car and hotel rooms to the point where she finds it embarrassing.
"He's phenomenal," Julianne Hough gushed about her ubiquitously employed boyfriend in an interview airing Tuesday on Ellen. "He's really romantic. He's not even in town and I got in my car and there are flowers everywhere!"

And to think, most guys just leave fast food wrappers in the car.

But apparently the E! News anchor, American Idol host, longtime radio personality and Emmy-winning reality-TV producer is good at the in-person stuff, too.

"And for my birthday, same thing," Hough continued. "Like, flowers everywhere. I was almost embarrassed. You walk in and you're like, "Is this my room? I don't even know.'

"I'm kind of embarrassed," she added, a hint of a blush creeping into her cheeks.

"Like in a hotel room he did that?" asked Generes, a good friend (and onetime colleague) of Seacrest's who obviously wants to get to the bottom of this oft-long distance relationship.

"Yeah, because we're obviously traveling," Hough said, keeping the conversation clean.

And though Hough and Seacrest haven't done too much parading around in public together, they have spent time with Hough's parents.

"Yeah, but everyone's like, 'Oh, you met the folks!'" Its like…I don't know. Both of our folks are like our best friends, so when we hang out, its more like hanging out with friends."
[From E! Online]
I'm surprised that Ryan is with a woman and that they've lasted more than a few weeks, but good for them I guess. I just found his relationship with Teri Hatcher a few years back so staged, particularly those makeout pictures taken on what she revealed was one of their first dates. Maybe Julianne is more his speed, although these quotes are making it seem like he's more into her than she is into him. Also, he must be watching too many romcoms because I've never heard of people giving massive amounts of flowers other than in the movies. I definitely don't run in those circles where anyone could afford that, though. Even if you're richer than sin, why waste all those flowers when one gorgeous bouquet will do?
Hough is in that Burlesque movie, with Christina Aguilera and Cher. I have to say I like her better as a blonde. Here she is at the premiere of Burlesque last night, in a dress that does nothing for her coloring or figure. (Ryan was there too!) Compare that to the photo of her as a blonde in the yellow dress below. (At the CMT Awards on 6/9/10.) She needed to wipe off the orange, but the blonde looks better on her.
Header image is from 7/7/10. Credit: Bauergriffinonline. Images below credit: WENN.com