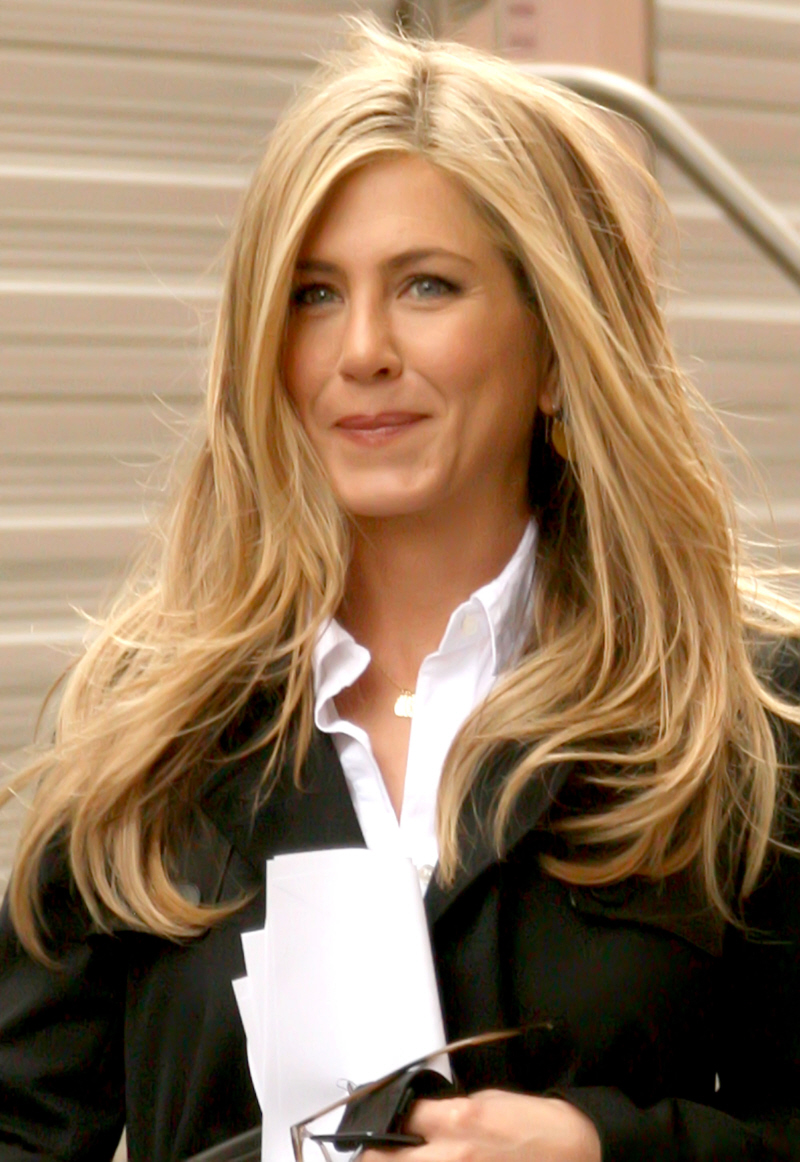 It's been said by some that Jennifer Aniston never really changes much about her appearance, from year to year, from film to film, from boyfriend to boyfriend. Well, the haters can suck it, because Aniston is changing it up! Aniston and Paul Rudd arrived in NYC a few days ago to complete filming on Wanderlust, some kind of romantic comedy where they play a married couple… and they both like threesomes and doing it with hippies, something like that. For the role, Jennifer Aniston changed up her hair… and it's not even some kind of expensive "Middle America Mullet" wig. Looks to me like she dramatically lightened her hair. I know she's always considered herself blonde before, but I never did. I always considered her a brunette with great blonde and honey highlights. Now she's pretty much a blonde with lighter blonde and honey highlights.
Anyway… that's about it. Aniston changed up her hair. I like it. It looks good. And I like that these are the first photos that we've had of her in a few months – she didn't push any photo ops on us after her summer movie didn't do so well. It's nice, and it's smart. Aniston isn't Kellan Lutz or someone like that – she doesn't have to call the paps just for a little attention. Staying away for a few months and letting people miss her is a good strategy.
One last thing – I LOVE the boots. I like her blonde hair, but I LOVE the boots. The bitch always has good boots.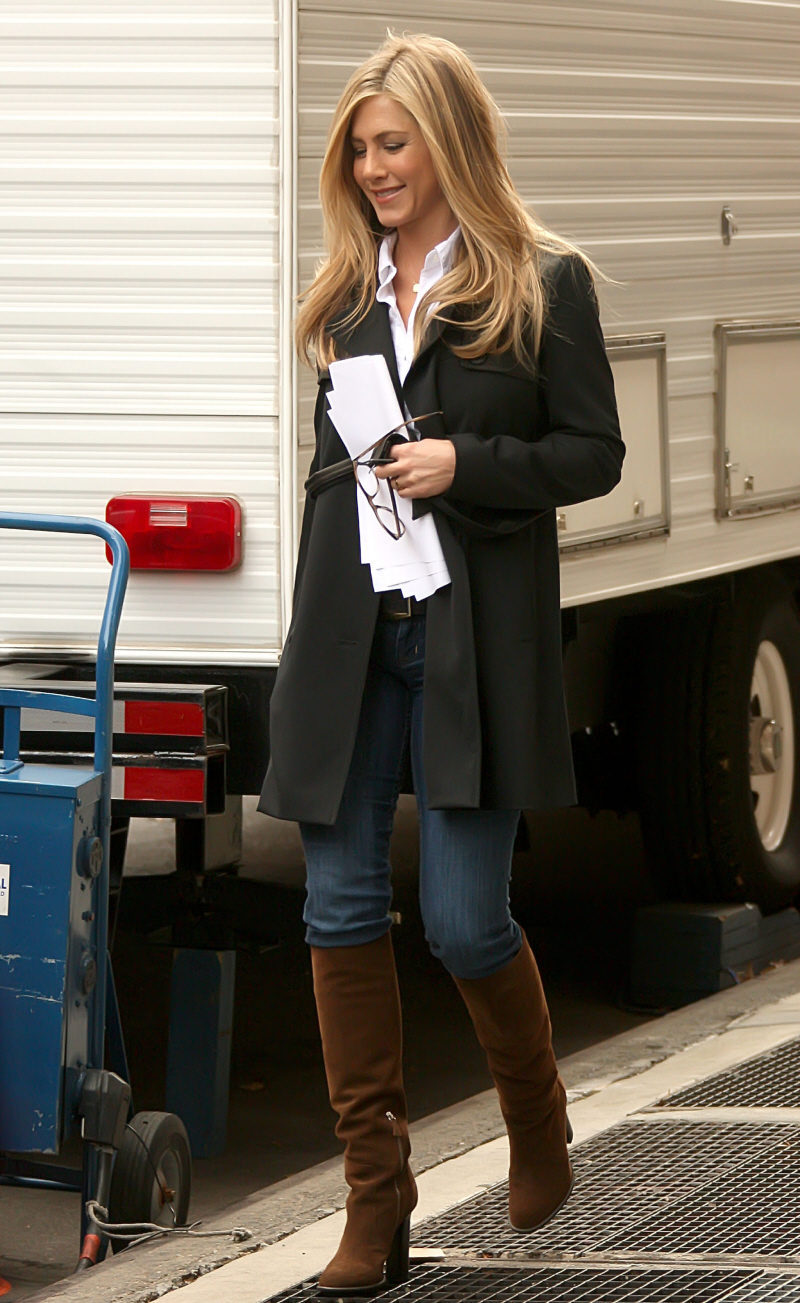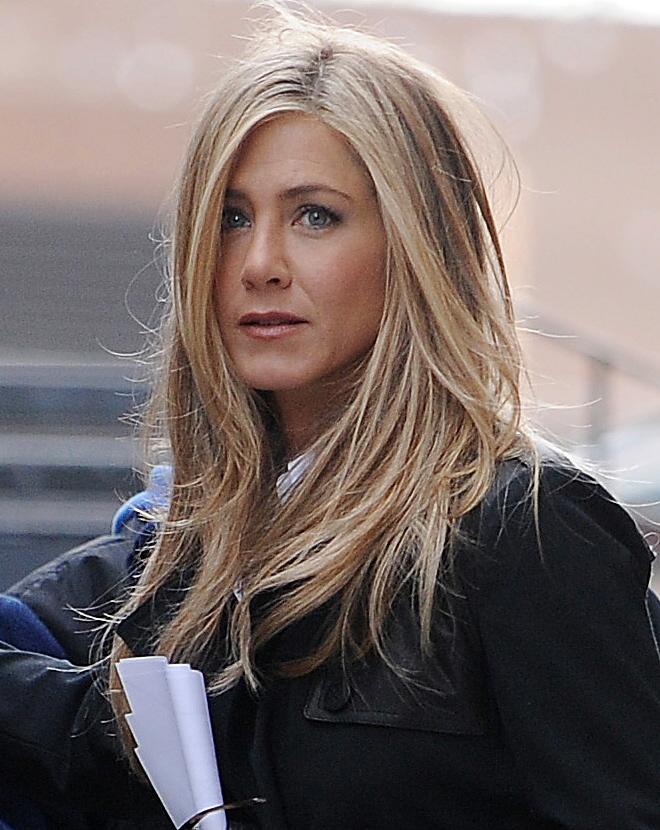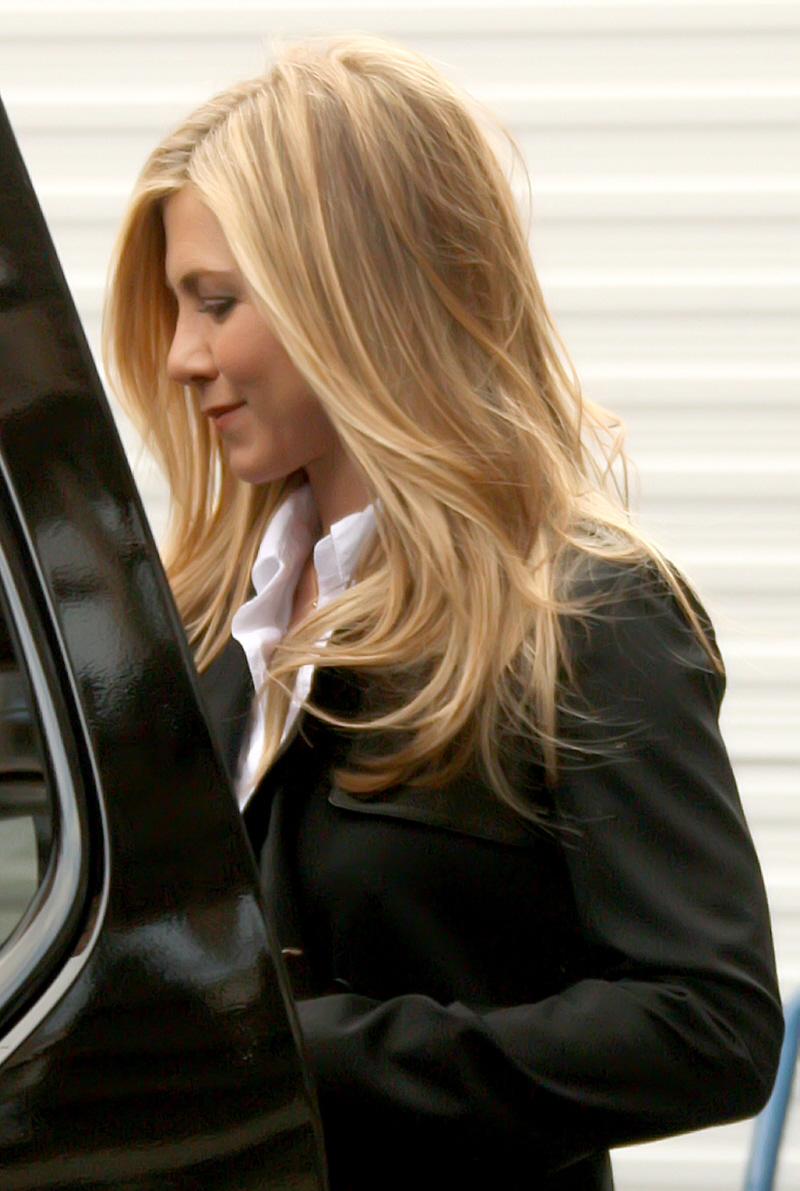 Photos courtesy of WENN & Fame.