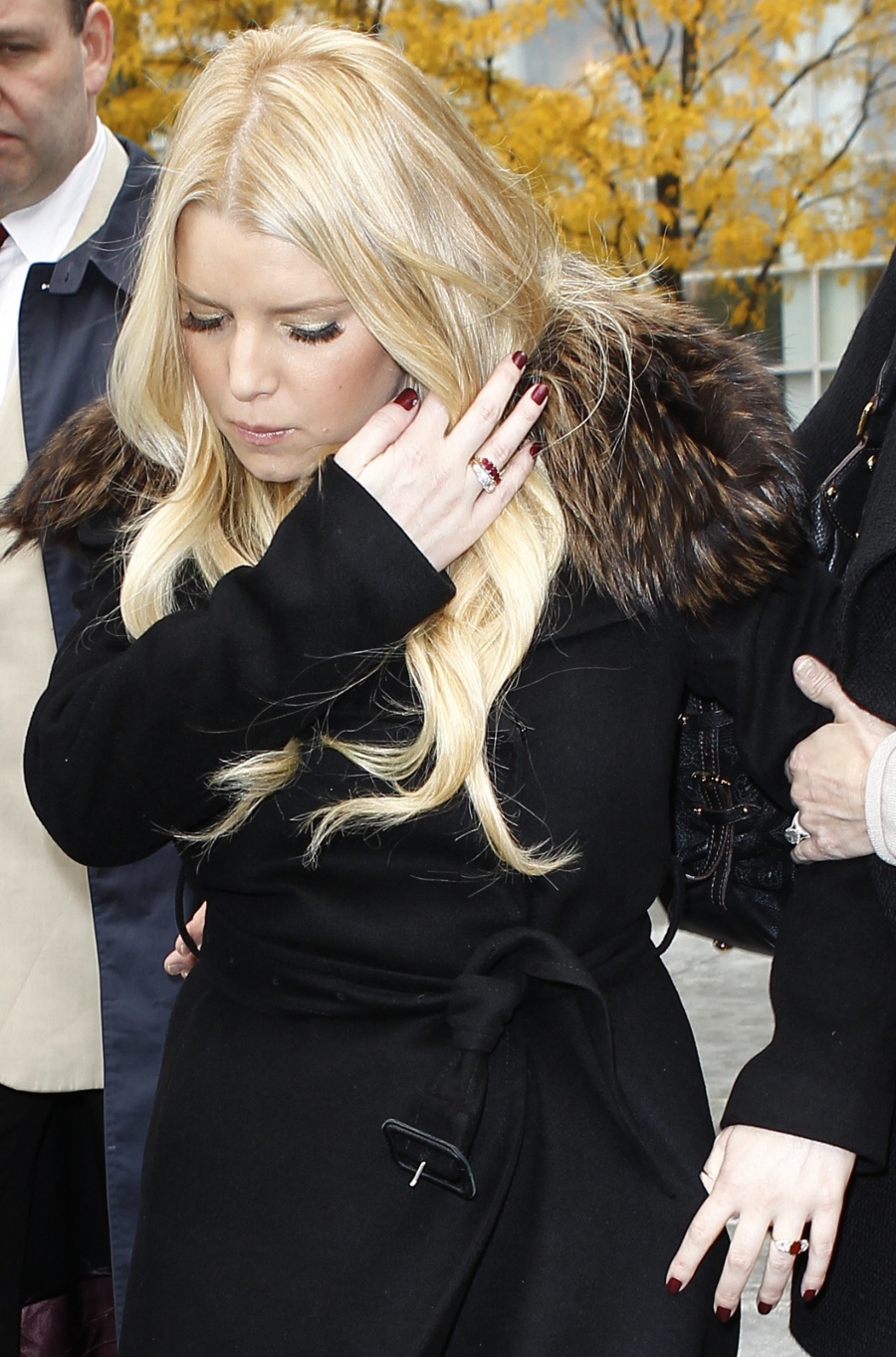 Rather than update today's earlier story, how about if we do a fresh one for this denial? Jessica Simpson's rep (Papa Joe calling from his mastabertorium) tells Us Weekly that Jessica is totally not knocked up. YET. Yes, even though she's looking… um… heavier, and even though she told The Early Show that she spent the morning praying to the porcelain gods, Jessica wants us to know that this wedding and this ring are not about some shotgun BS. It's ABOUT LOVE, BITCHES.
Jessica Simpson is going to become a bride — but not a mom, at least not yet!

A source close to the newly engaged singer tells UsMagazine.com, "She's not pregnant."

Simpson, 30, provoked fresh speculation about a potential baby during a Monday appearance on CBS' The Early Show.

Talking to CBS' Harry Smith about catching the flu, she admitted to throwing up moments earlier. "I've had better mornings, I have to admit…I won't let you smell my breath."

Explains the insider: "She was just sick."

Promoting her new Christmas album, Simpson, her parents and brand-new fiance Eric Johnson are spending their first Thanksgiving in NYC.

She told Smith about being "shocked" by Johnson's Nov. 11 proposal. "I didn't even try the ring on until 5 minutes in," she explained of the $150,000 bauble. "I just sat there and cried with [Eric]."

On Thursday, the engaged couple celebrated their engagement with about 50 friends and family and her parents' California home. "They were very happy," a Simpson pal told Us.
[From Us Weekly]
Sure. I'll buy that Jessica isn't pregnant right now, and that she's just gained a few pounds, plus her travel/daily wardrobe isn't very flattering. Plus, she's sick and maybe her glands are swollen, and that's why her face looks kind of puffy. I'll buy all of that, mainly because Ashlee "The Bad Un-Jessica Daughter" already had a shotgun wedding, so Jess knew that Papa Joe would expect a traditional non-pregnant wedding from his favorite daughter.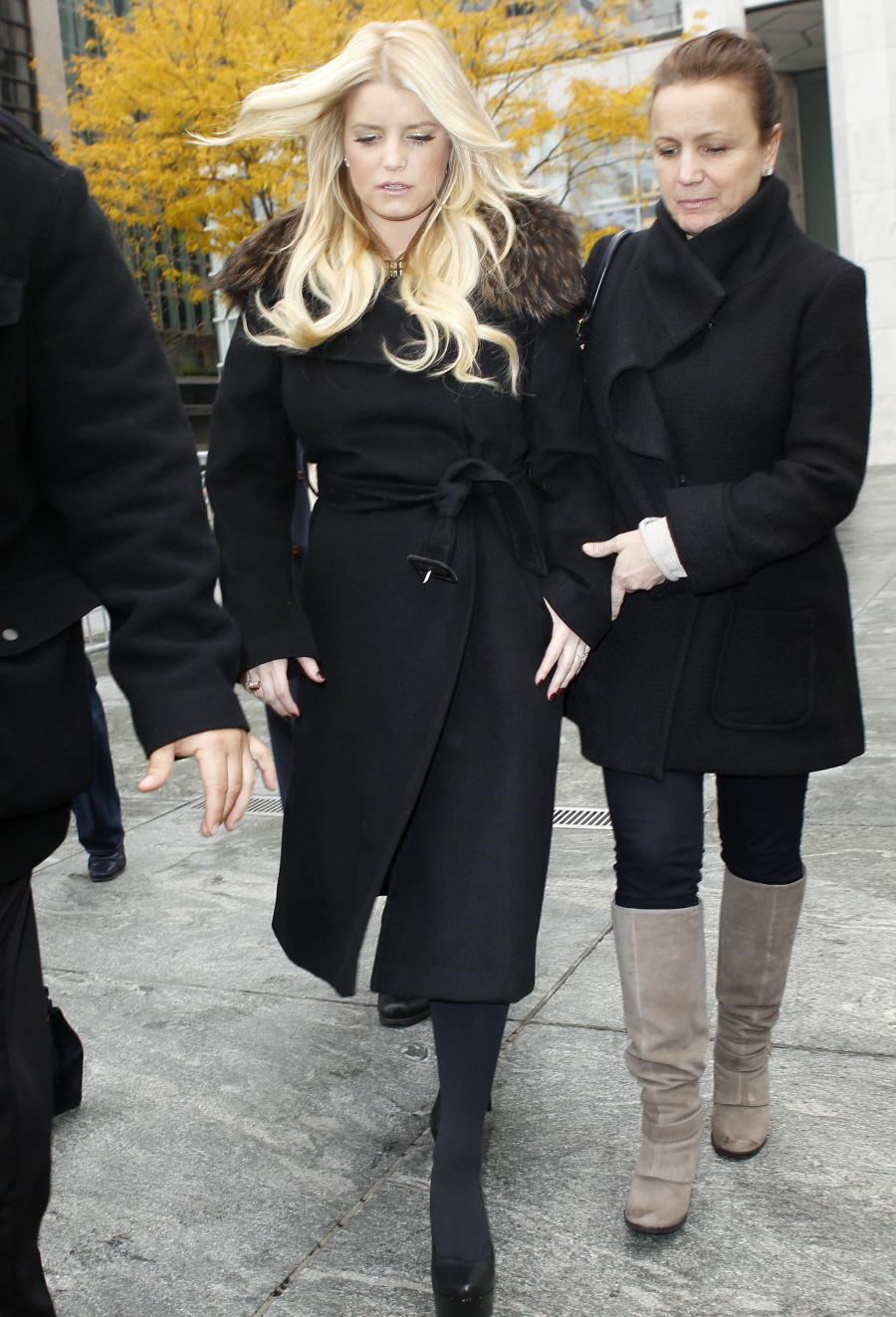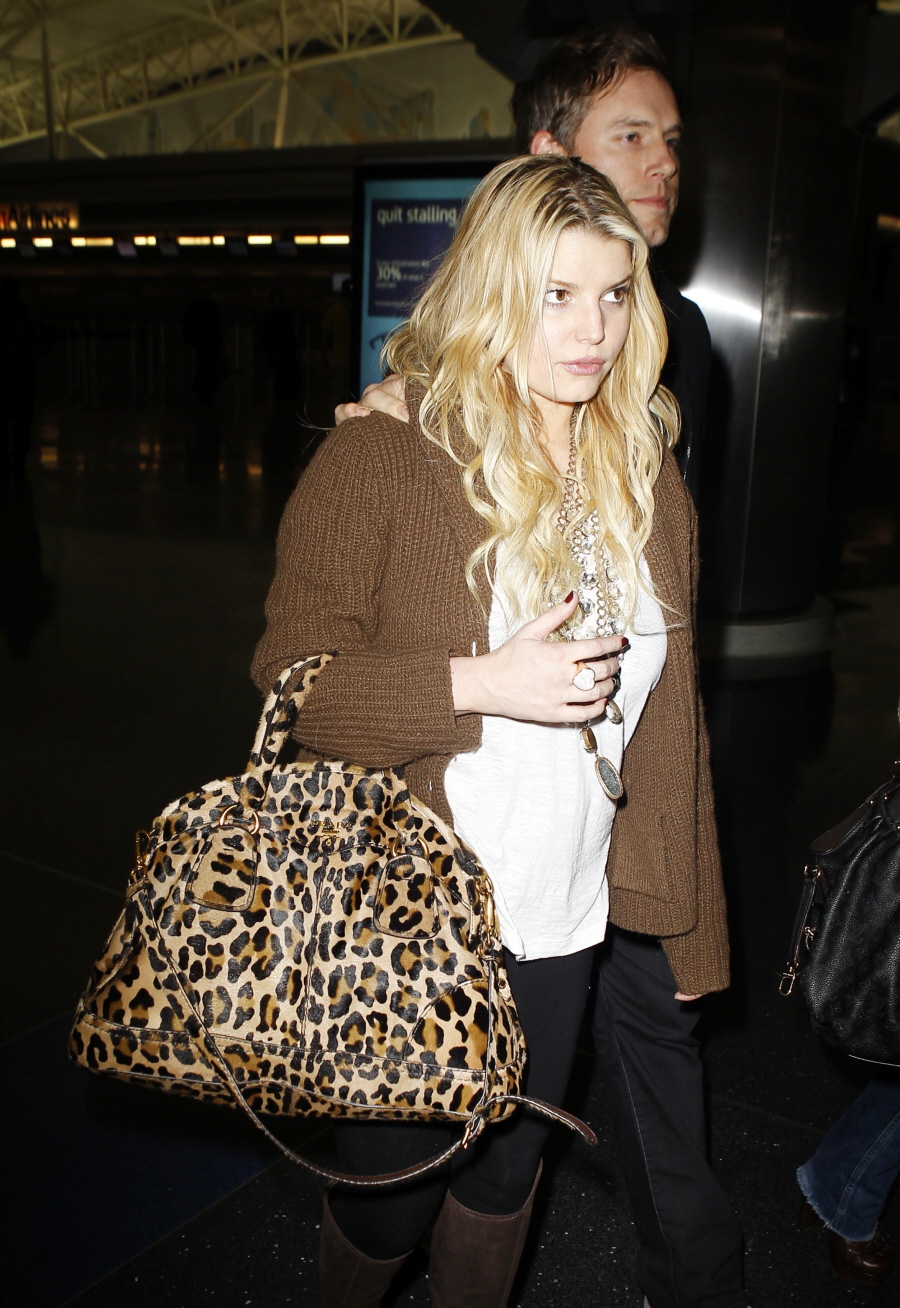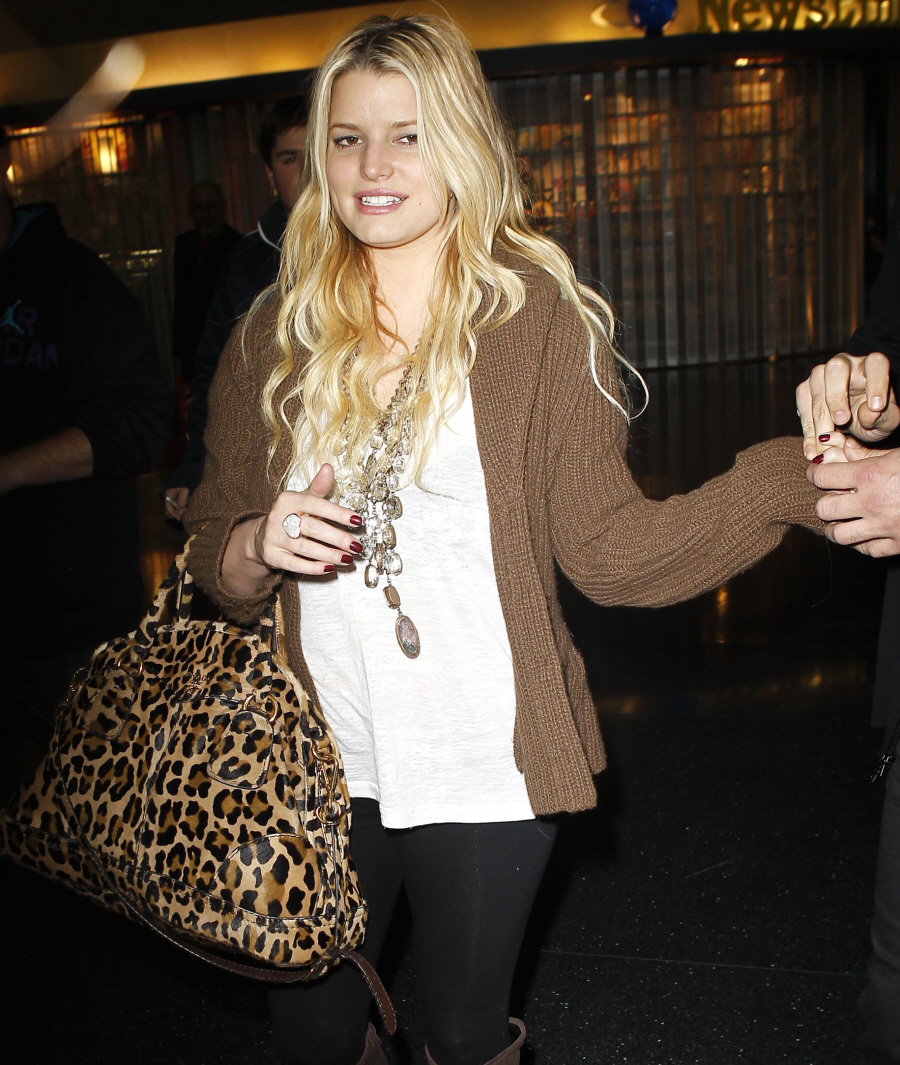 Photos courtesy of Fame & WENN.