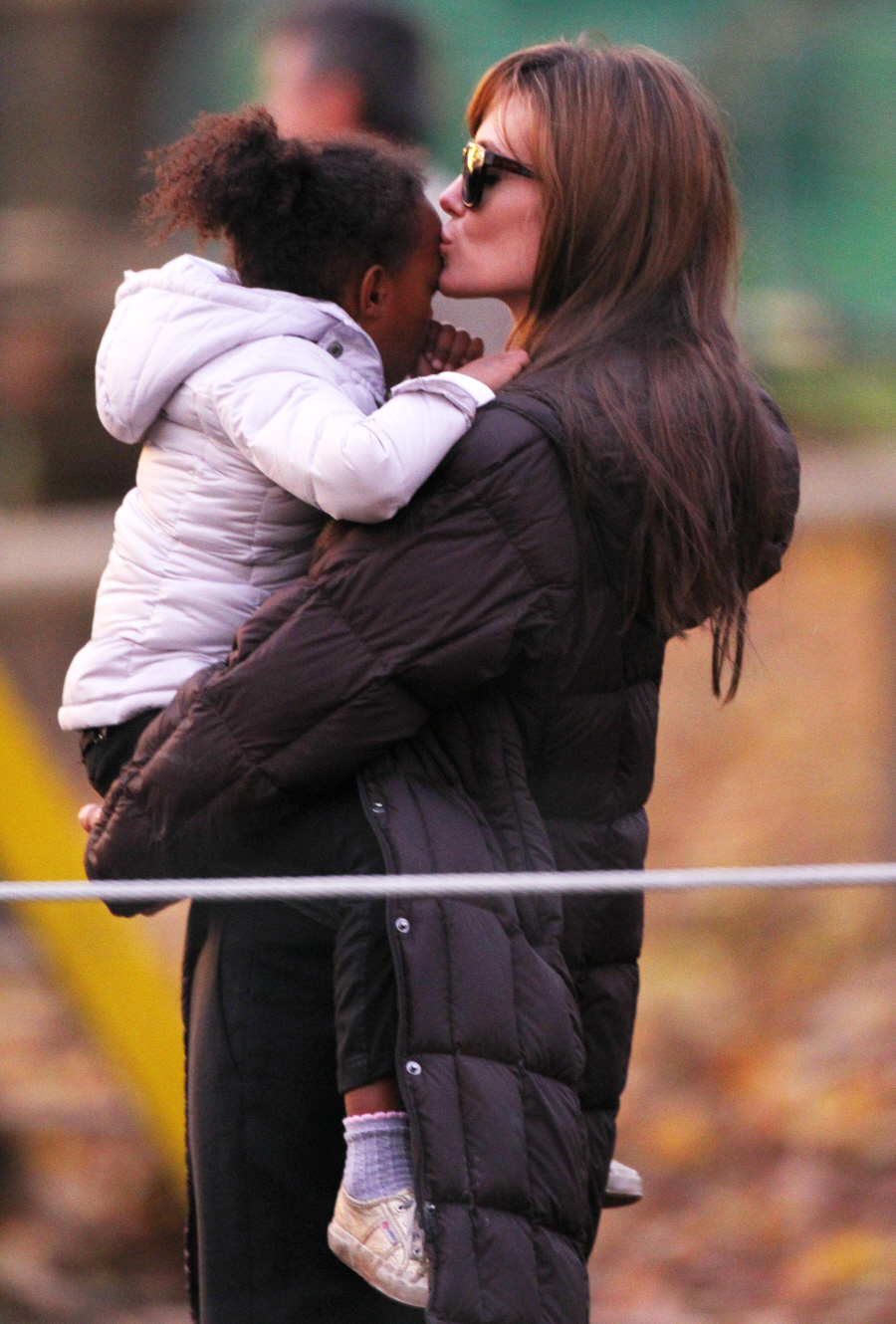 I tend to think this story has the whiff of bullcrap, but whatever. According to PopEater's gossip guy Rob Shuter, Angelina Jolie hates Thanksgiving. She hates it because she's a friend to the Native Americans, and she thinks celebrating Thanksgiving would be a celebration of the systematic genocide of Native American peoples. Which… I mean, I understand that point of view if we're just talking about history and stuff, and whether or not we should teach children the revisionist history of the first Thanksgiving and the plight of the Native Americans. But as a modern tradition, it's come to mean something really nice, and I honestly don't see Angelina refusing to let her family celebrate.
While everyone is preparing to give thanks tomorrow, one of America's most famous families, the Jolie-Pitts, have decided to sit this Thanksgiving out.

"Angelina Jolie hates this holiday and wants no part in rewriting history like so many other Americans," a friend of the actress tells me. "To celebrate what the white settlers did to the native Indians, the domination of one culture over another, just isn't her style. She definitely doesn't want to teach her multi-cultural family how to celebrate a story of murder."

Angelina has been filming her directorial debut, about a Serbian man and Bosnian woman who fall in love during the Bosnian War. Angie, always extremely sensitive to the suffering throughout the world, is filming in English and the native languages.

"Angelina gets so grossed out by Thanksgiving that she has made sure her family will not be in America this year on Thursday," an insider tells me.

And although Brad Pitt recently told 'EXTRA,' "We'll whip up a turkey somewhere," he certainly hasn't shared that plan with Angelina. A family friend tells me, "If Brad wants turkey, he will have to cook it himself. For Angie, it will be another day when America tries to rewrite history."
[From PopEater]
I love the line "If Brad wants turkey, he will have to cook it himself." OH SCANDAL. You know Brad will just try to deep-fry that sh-t and he'll end up burning down the chateau. Just as the pilgrims intended!
Back to the discussion on revisionist history, I'd just like to tell a story from my own perspective. When I was very young – like, elementary school – my grade had to use this very dated Virginia history book that was full of all of these crazy lies and half-truths about slavery and the tragic history of original Virginia settlements (crazy sh-t went down in Jamestown, for real). Even at my young age, I knew it was crap. The lesson: kids aren't stupid. They can comprehend that the revisionist story of Thanksgiving is crap, while also being taught that it's a modern tradition we should embrace. Give these kids some credit! Empress Zahara demands some ham.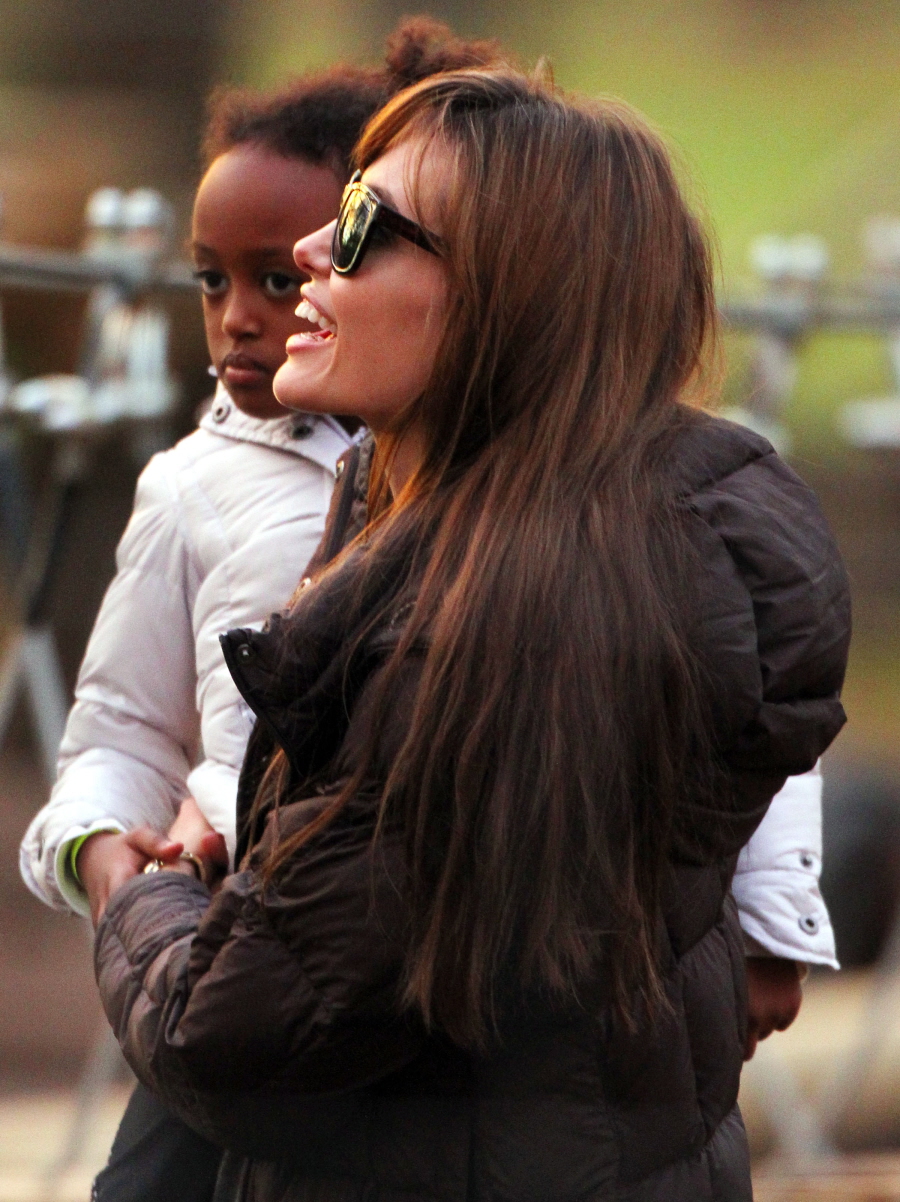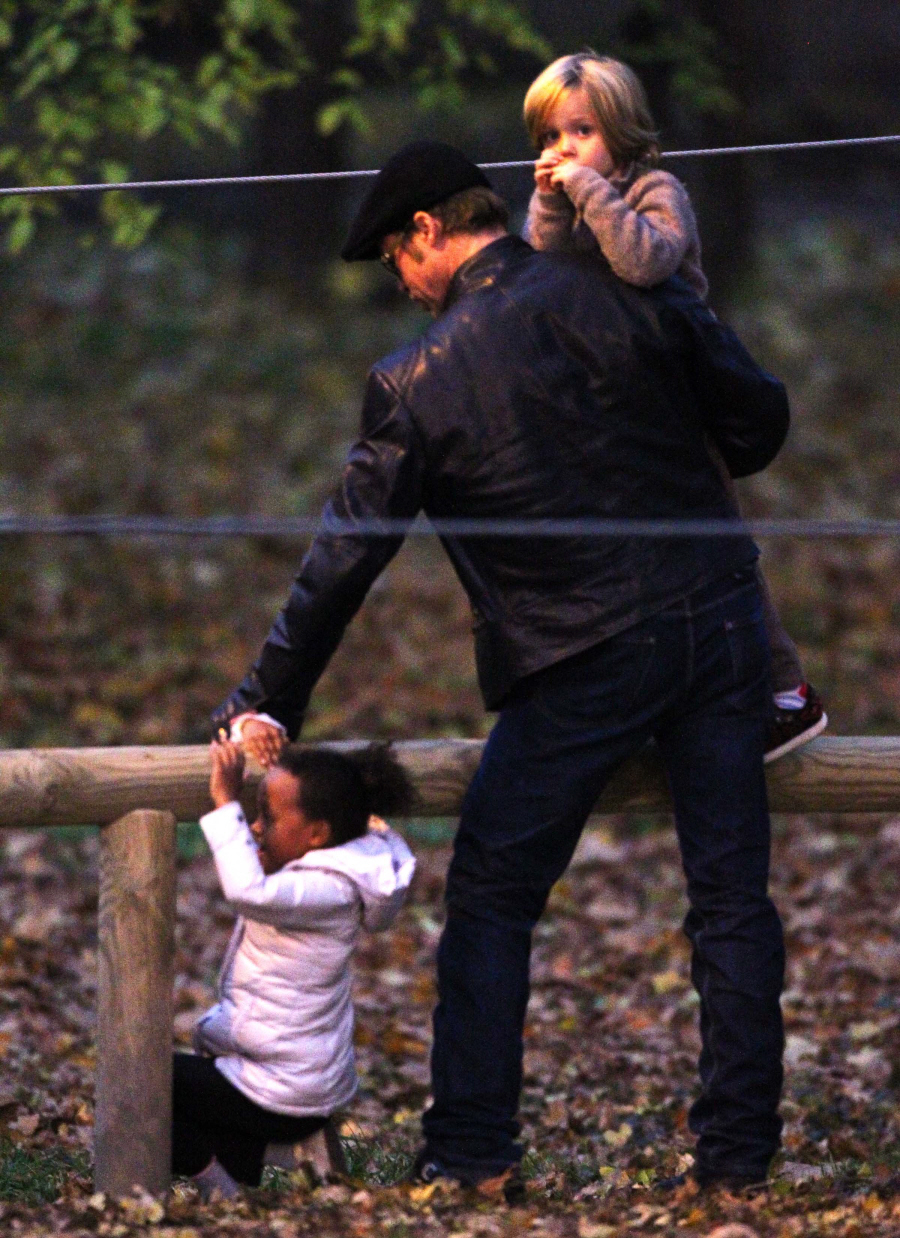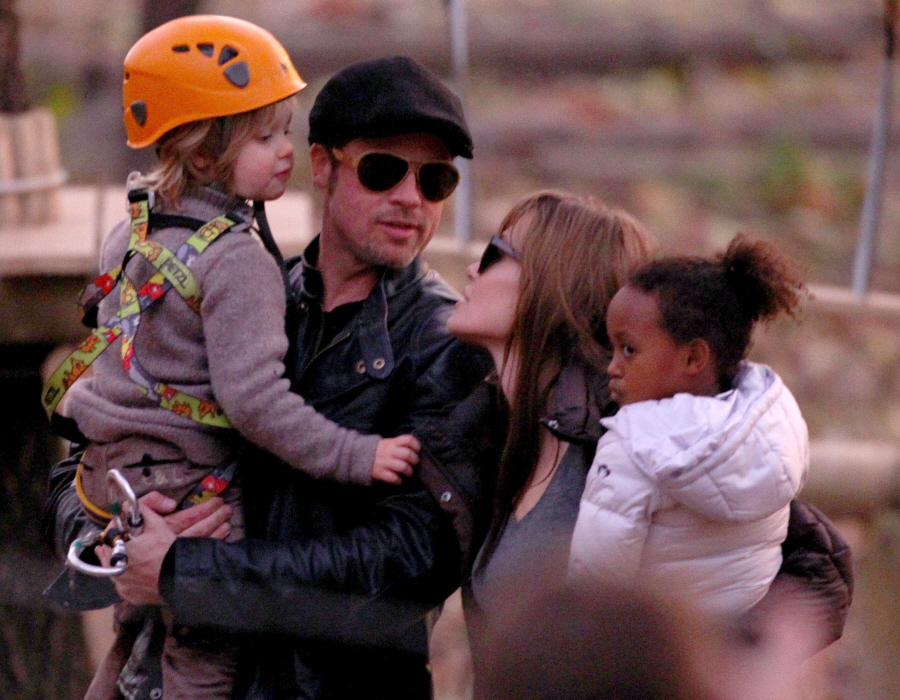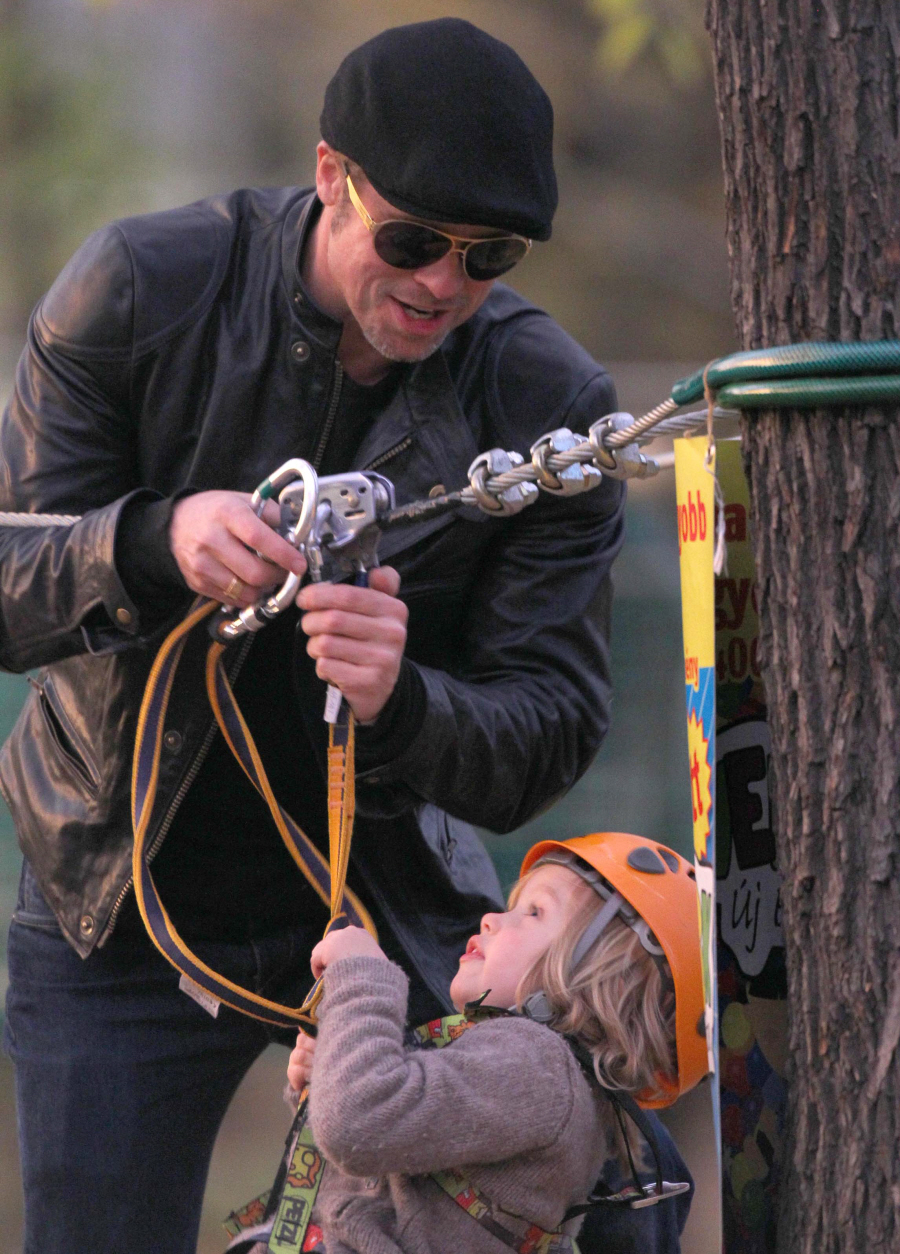 Photos courtesy of Fame.