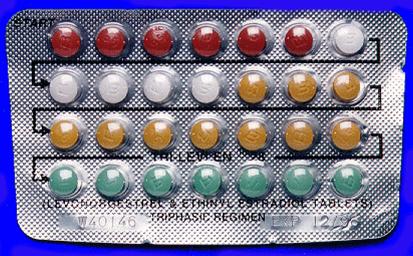 Elizabeth Hasselbeck on "The View" is so out of touch with reality that she says using the morning after pill is the same as "birthing a baby and leaving it out on the street."
That is the shittiest slippery slope reasoning I have ever heard. Elizabeth had to be schooled by Barbara who said they should discuss the topic rationally. Watch this crap:
Let me just tell you that you can make your own morning after pill with common birth control pills. I read about first it in a health magazine, and had to use it once in college after an accident. The morning after pill is just a high dose of the hormones in regular birth control pills, so this is generally safe, but it's not comfortable and you should only do it if you have no other options. (You should also consult your doctor.)
You ovulate about 14 days give or take 3-4 days from the first day your period started. (If you have a regular 28 day cycle) So if you have an accident on the 20th day after the first day of your period you're probably ok, but only use this guideline to take measures in case of an accident and not to have unprotected sex, that's stupid.
If you want to go this route, just follow the instructions on the chart at the Planned Parenthood website.
Borrow a friend's pills or take some you have on hand.
If you you're using Triphasil or Tri-Levlen, for instance, take 4 yellow pills up to 72 hours after the accident. Wait 12 hours and take 4 more. Just follow the guidelines on the chart for the particular birth control you have.
Don't ever be afraid to take measures, especially early on, to take care of your body.