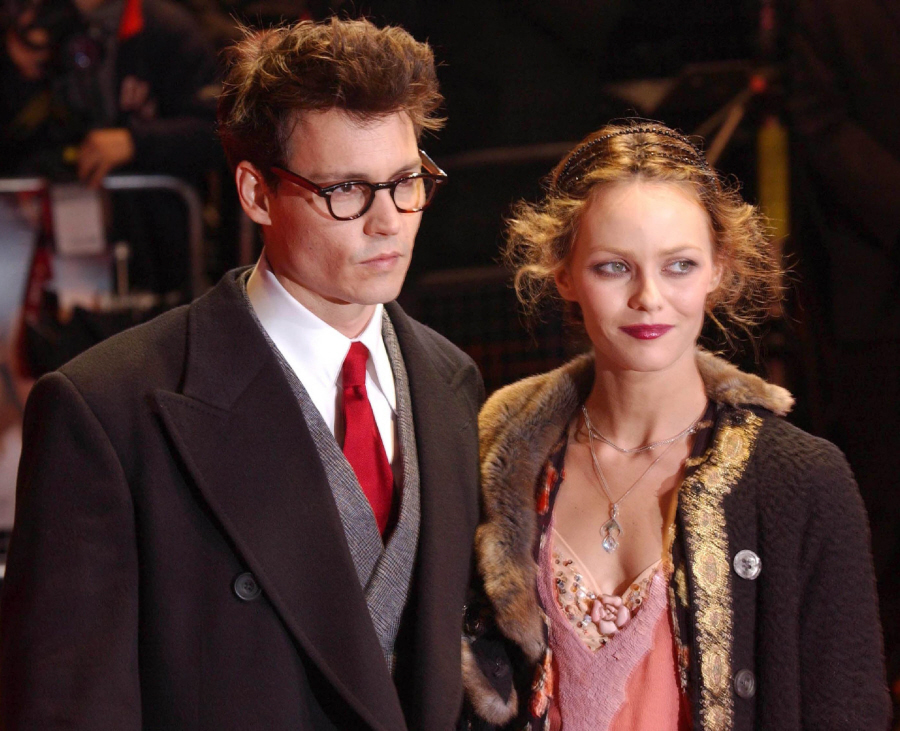 Johnny Depp and Vanessa Paradis are one of those celebrity couples who are famously not married. They've been together for way longer than I even remember – 12 years? Is that right? Johnny and Vanessa have both talked about not being married in the past, and with both of them, you can just tell that for them, it's just about the love. They are in the midst of a love affair, or, in Vanessa's words, "the mutual training of two kindred rebel spirits" – and the legalities and accoutrements of establishing the relationship have somehow escaped them. When Depp was interviewed by Extra for The Tourist, he once again got the marriage question, only this time he had a new answer: he doesn't want to marry Vanessa because he loves her maiden name. Cue the chorus of "AW".
Actor Johnny Depp opened up to "Extra" on why he hasn't married his girlfriend of 12 years, Vanessa Paradis, and what the couple and their two children have planned for the holidays.

"I never found myself needing that piece of paper," Depp said as to why he and Paradis haven't tied the knot. "Marriage is really from soul to soul, heart to heart. You don't need somebody to say, okay you're married… If Vanessa wanted to get hitched, why not… But the thing is, I'd be so scared of ruining her last name. She's got such a good last name."

The actor and Paradis have two children; Lily-Rose Melody, 11, and John Christopher, 8, who will all be spending the holidays at home relaxing.

"Sleeping, sleeping and playing with a lot of toys with my son," Depp revealed about his holiday plans. "Hanging out with the kiddies."

Currently co-starring with Angelina Jolie in "The Tourist," Depp said he was "pleasantly surprised" to find out how normal she is. "She's just a regular gal… with a perverse sense of humor. She's got a vivid and energetic sense of humor. She doesn't mind traveling to the dark or to the very weird."

With two of the biggest stars in Hollywood in the same movie, the paparazzi were all over them while they filmed in Venice. Says Depp, "It was like wallpaper. There were so many. I've never seen that many in my life. You'd leave your hotel to get in a boat to go to work and the question was, 'how many today?'"
[From Extra]
Not to play devil's advocate, but if they ever do get married, Vanessa doesn't HAVE to take his name. She doesn't even have to hyphenate either. She can be Paradis forever (and just Mrs. Depp in the bedroom).
Here's the video of Depp's Extra interview. There's an interesting little part with Johnny talking about Brad Pitt.
Header courtesy of WENN.