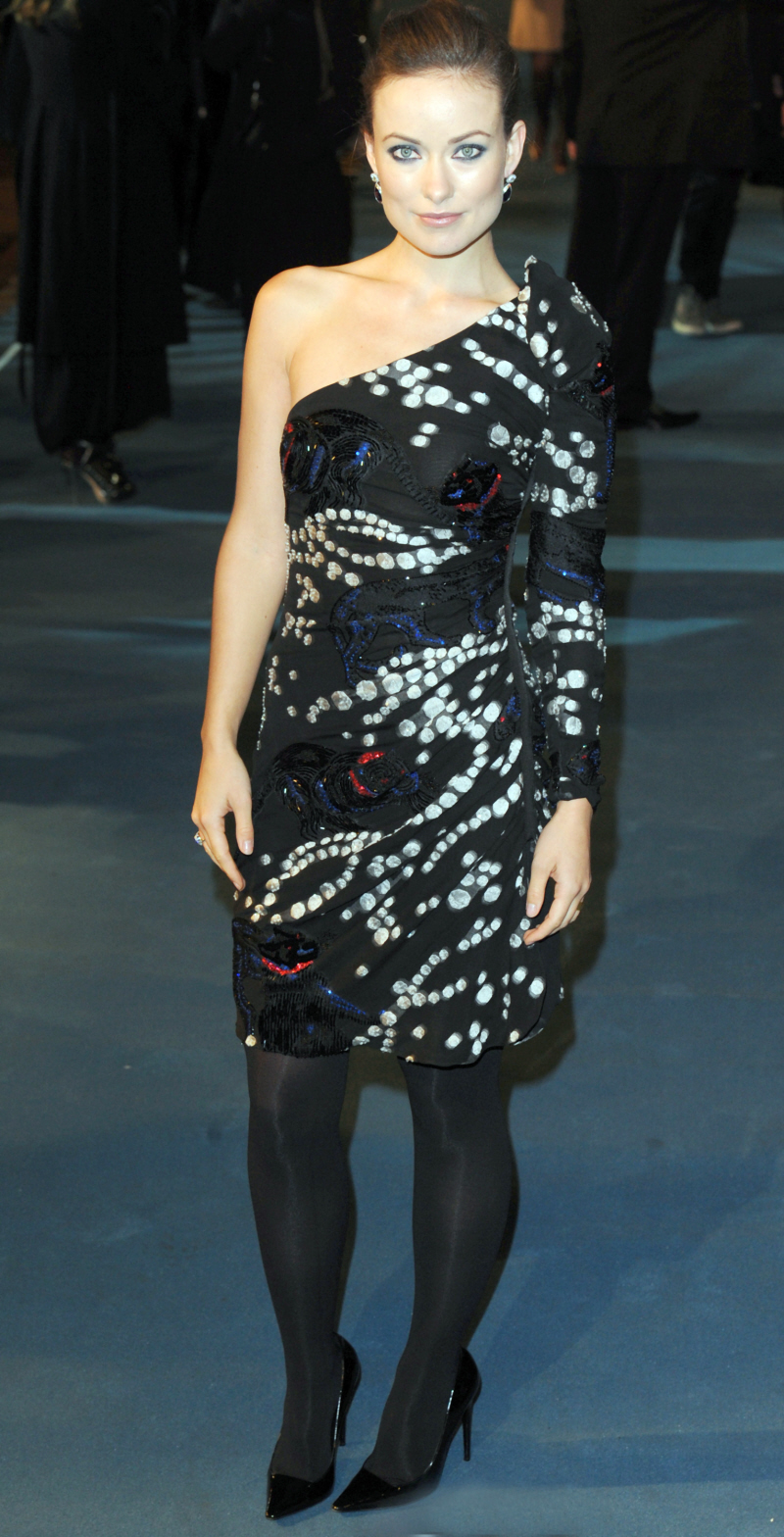 These are photos from last night's premiere of Tron: Legacy in London. The two big stars of the film showed up – Olivia Wilde and Jeff Bridges. I have no idea where Garrett Hedlund (the other star, he plays Bridges' son) was, which is very odd. Methinks Hedlund is one of those actors who doesn't feel the need to "promote" his work – he didn't show up for the Country Strong premiere either. Considering he's still an "up and coming" actor, it really wouldn't hurt to get his face out there a bit more. Just sayin'. Anyway, Olivia Wilde wore Armani – thoughts? I don't care for it. Despite how I think that Olivia "I'm a princess but I don't want to talk about it, except for every interview" Wilde is kind of dumb and probably the new Megan Fox, I do think she's pretty and she's got a nice figure. This dress does nothing for her beauty of her figure. The color isn't right, and she looks dumpy.
Jeff, however, looks amazing as always. Love him. And I love how sweet he's being to Olivia on the red carpet – you know it was probably freezing, and he's holding her tightly. Good man.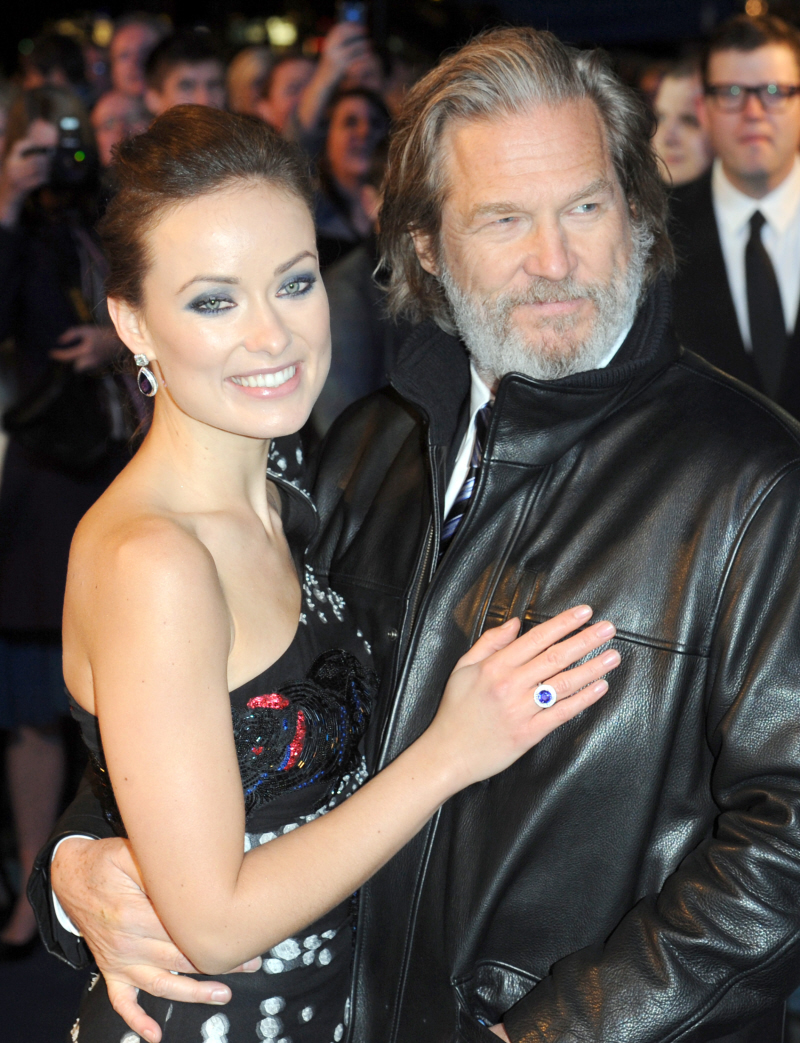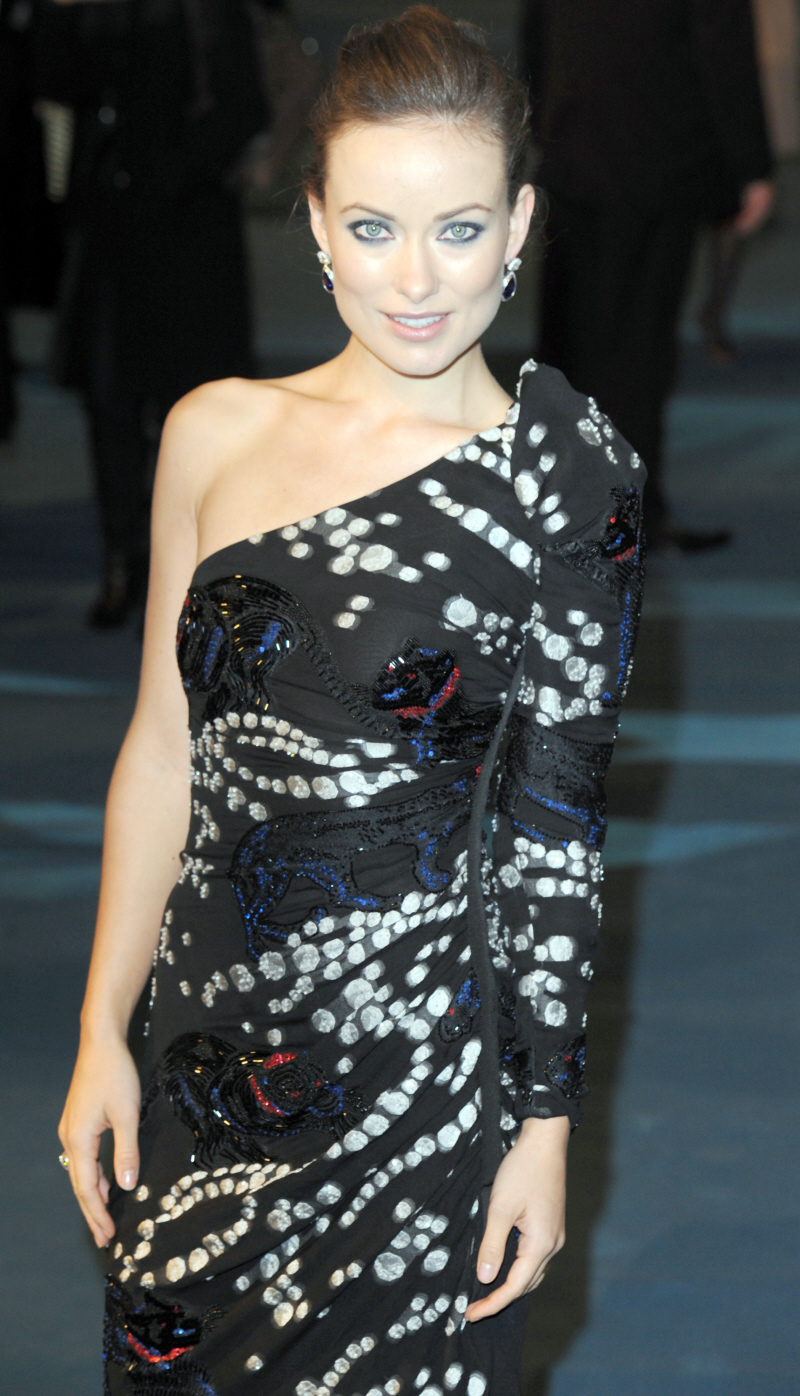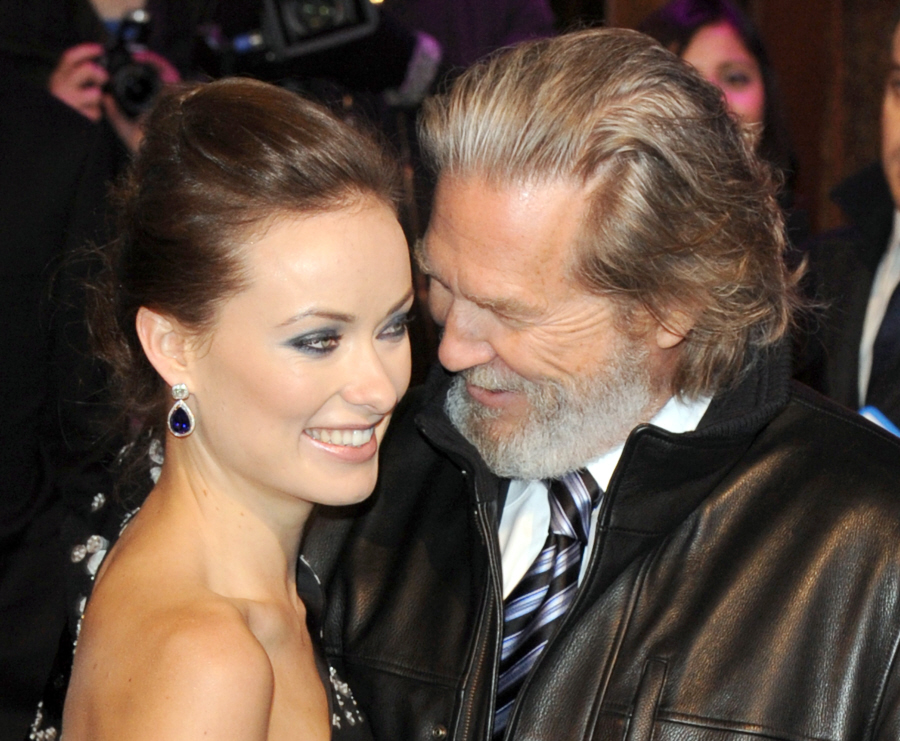 Photos courtesy of WENN.