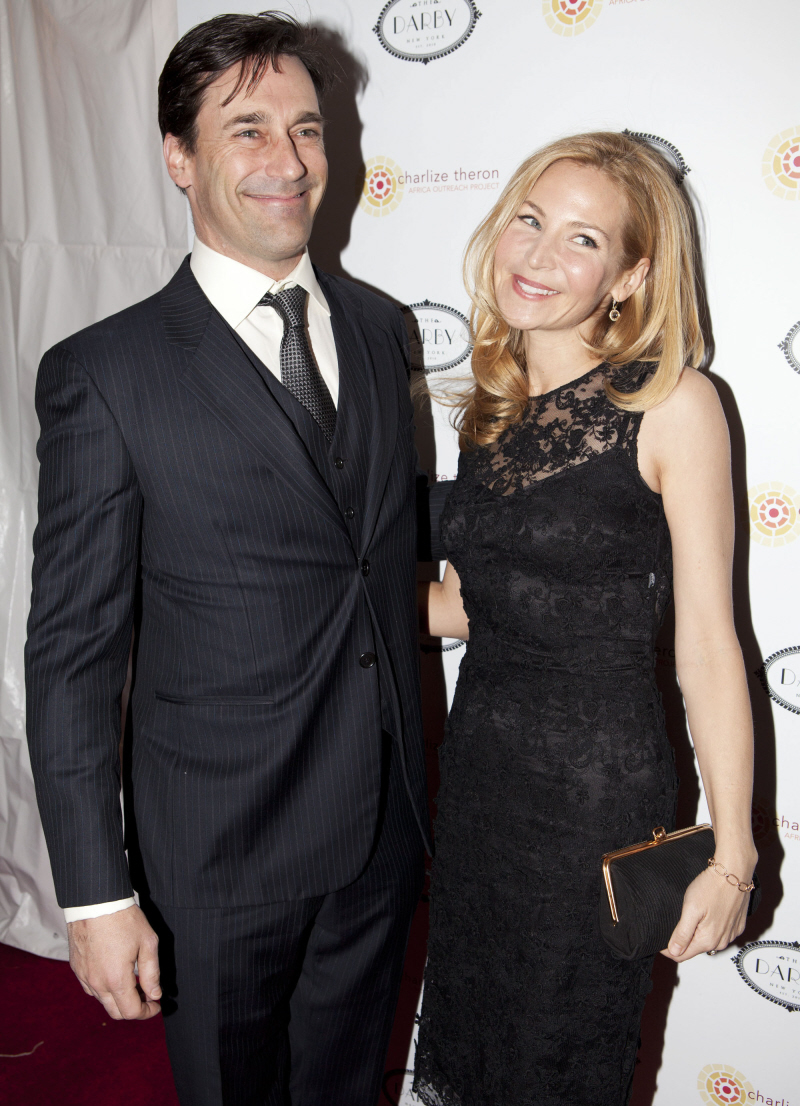 Us Weekly just put this story up, and I swear to God, my heart almost stopped. Apparently, there was a random report floating around that Jon Hamm had finally proposed to his girlfriend, the American Kate Middleton, Jennifer Westfeldt. The Hamm and Westfeldt have been together for 13 years, and The Hamm has stated several times that he's not really into marriage, and that he and Jennifer already feel married and committed and everything. For her part, Jennifer doesn't say much of anything, because why would she? She's spent 13 years riding The Hamm (drool) and she's not about the rock the boat now. Anyway, The Hamm denies that he and Jennifer are getting hitched:
Mad Men's Jon Hamm isn't ready to make an honest woman out of Jennifer Westfeldt, his girlfriend of 13 years.

Though recent reports claimed the actor, 39, was secretly engaged to the former 24 star, Hamm cleared things up when UsMagazine.com caught up with him at Charlize Theron's Africa Outreach Benefit in NYC Monday.

"That rumor comes up every six months or so it seems," Hamm told Us. "But if you hear anything different, you let me know."

So what's the hold-up? According to the actor, being in a successful longterm relationship isn't always easy.

"Like anything else, you pay attention to it and work hard at it," he explained.

Perhaps the actor has good reason to be cautious about settling down: he previously told Parade that both he and Westfeldt, 40, grew up in divorced households.

"I don't have the marriage chip," he said. "Jen is the love of my life, and we've already been together four times longer than my parents were married."
[From Us Weekly]
I have to say, even though I want to smack Jennifer's faux-Lisa Kudrow BotoxFace, it's pure seething, raging jealousy on my part. I wish I was in her position for just one night. I wish The Hamm Dong was mine, just briefly, so I could gaze upon its magic. I also have to begrudgingly admit that The Hamm seems to genuinely love her, and treat her with respect, and it seems like he doesn't even look at other women, you know? She's such a lucky bitch. So deserving of the slut-shank.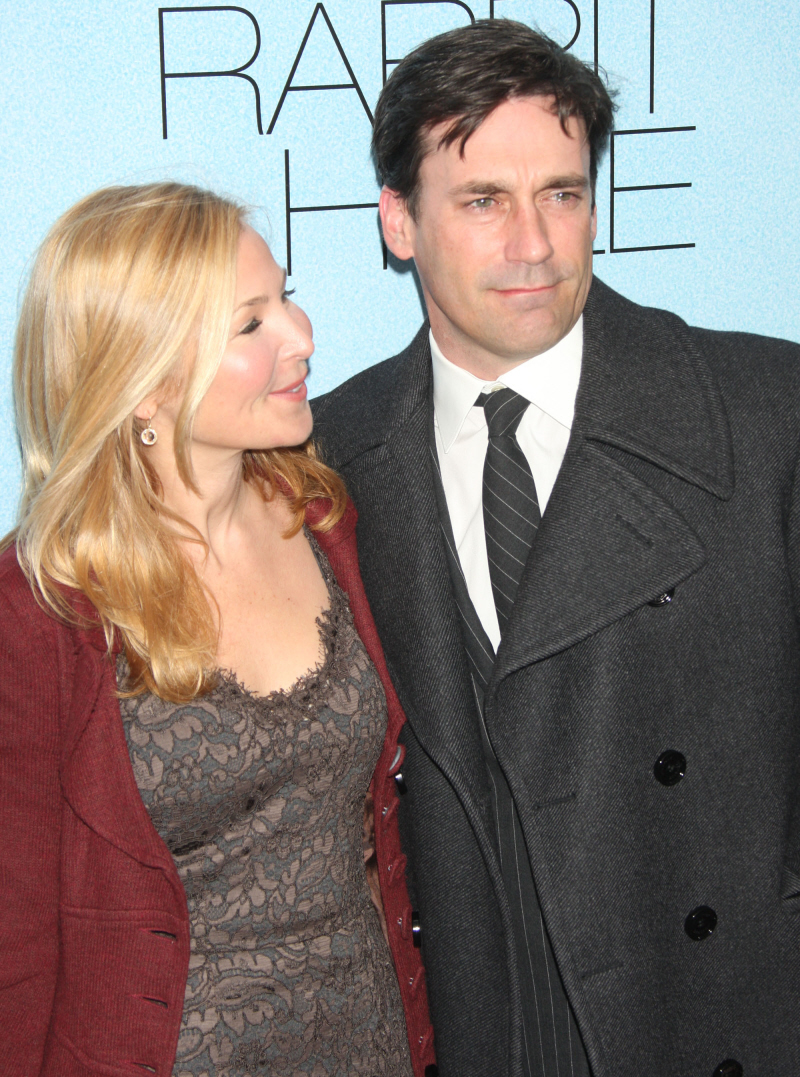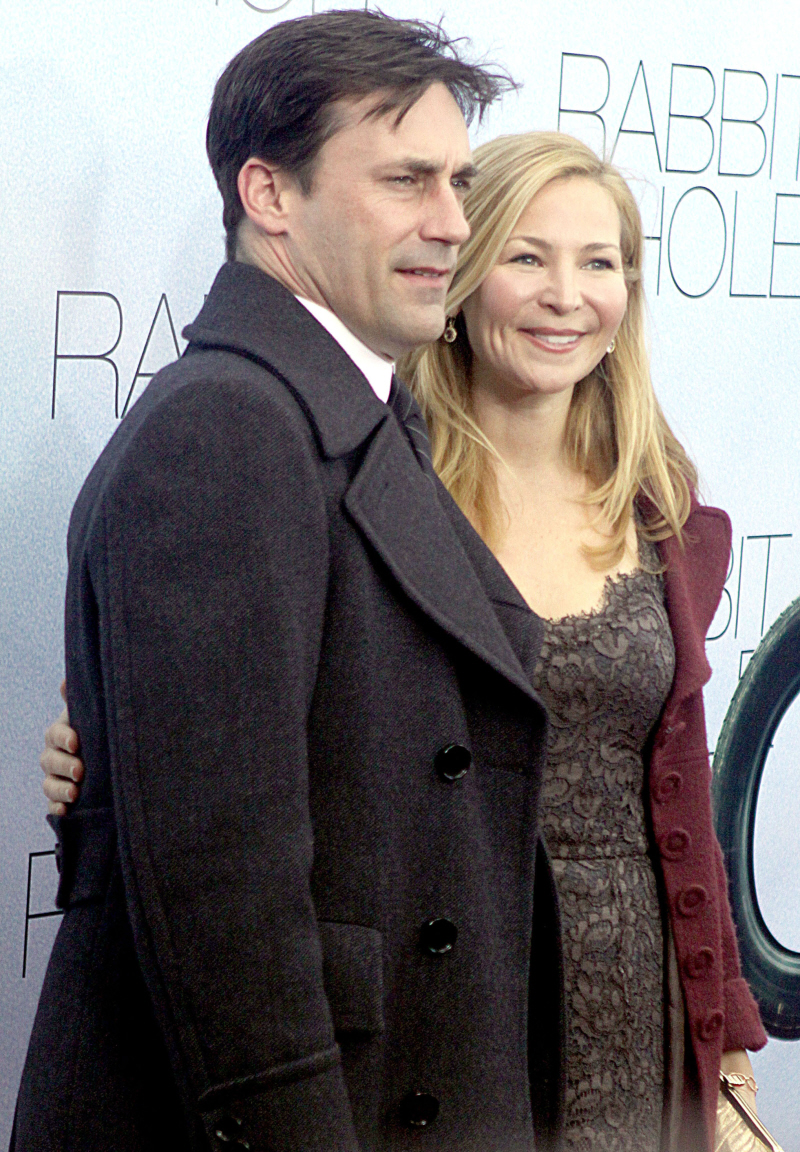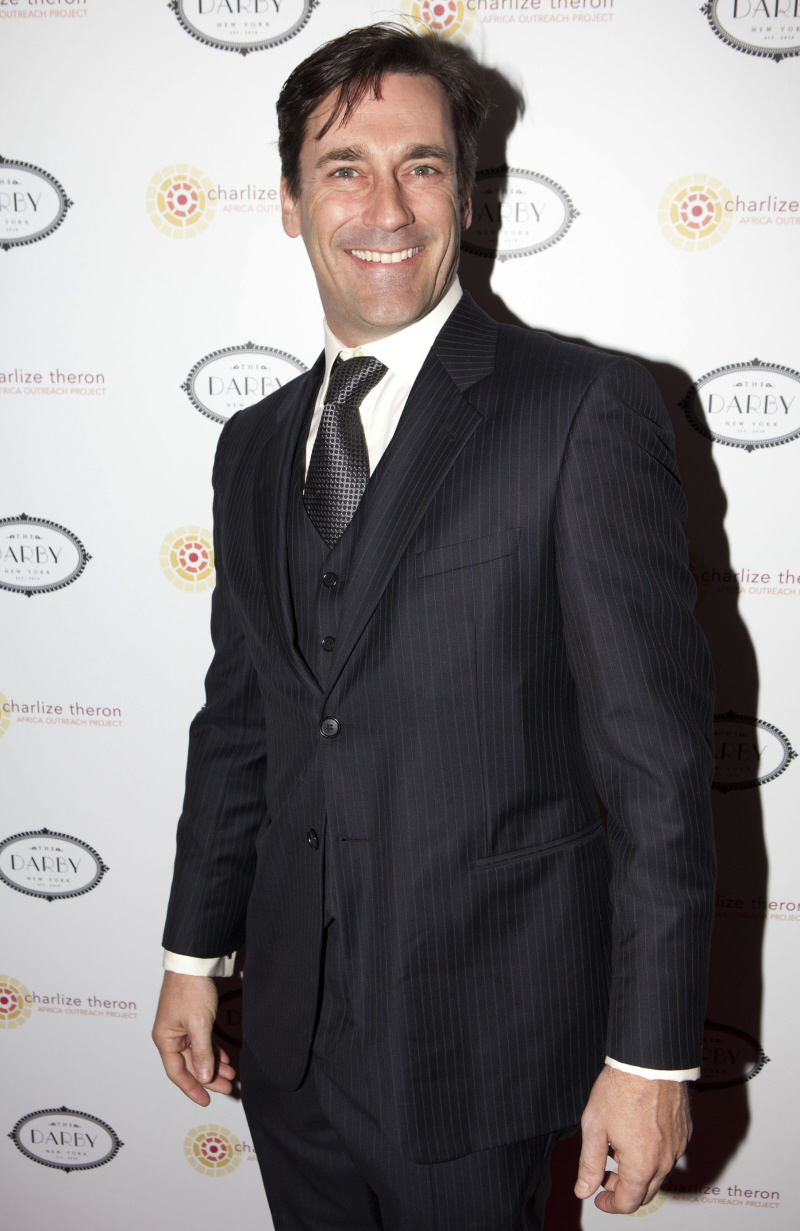 Photos courtesy of WENN.