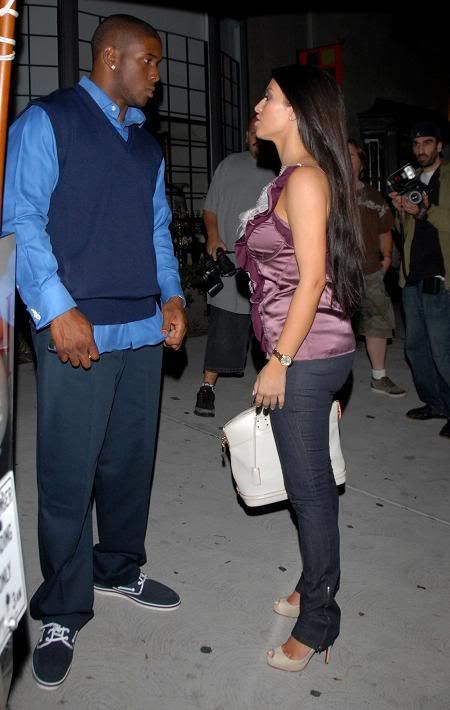 Kim Kardashian is significantly more famous for her ass than her face. And that can't feel good. Okay that was unnecessarily mean. Kim's face is quite lovely. But her ass is epic, and there's no getting around that. Apparently the woman who made J-Lo look like she had a washboard ass has a boyfriend that isn't so pleased with the look. "Sources" tell Page Six that Reggie Bush is pushing Kim to work out a ton – to help reduce some of the stack on her back.
Kim Kardashian became famous for her bodacious booty – but her man wants to trim some of the junk in her trunk.

A source tells Page Six that Kardashian, who will wrestle Carmen Electra in the new flick "Disaster Movie," has been working out extra hard these days at the request of her boyfriend, New Orleans Saint Reggie Bush.

"He's been pushing her to work out hard," said our source. Sunday, Kardashian was overheard telling a friend at the opening of FUSE nightclub in Nashville that Bush made her run the dunes at Manhattan Beach in California.
[From Page Six]
Okay I admit that Kim's ass has a certain size and shape that makes it appear to be fake. But I'm going to assume it isn't. Given what she's got, I think she's done a good job of making it work for her. It does look a little unnatural, so maybe that's what Reggie Bush is trying to get her to work on. Though I hope that if he gets to have a say in what she should look like, that Kim gets to do the same for him. Waxing, anyone?
Here's Kim and Reggie Bush leaving Koi restaurant in Los Angeles on July 1st. Images thanks to WENN.