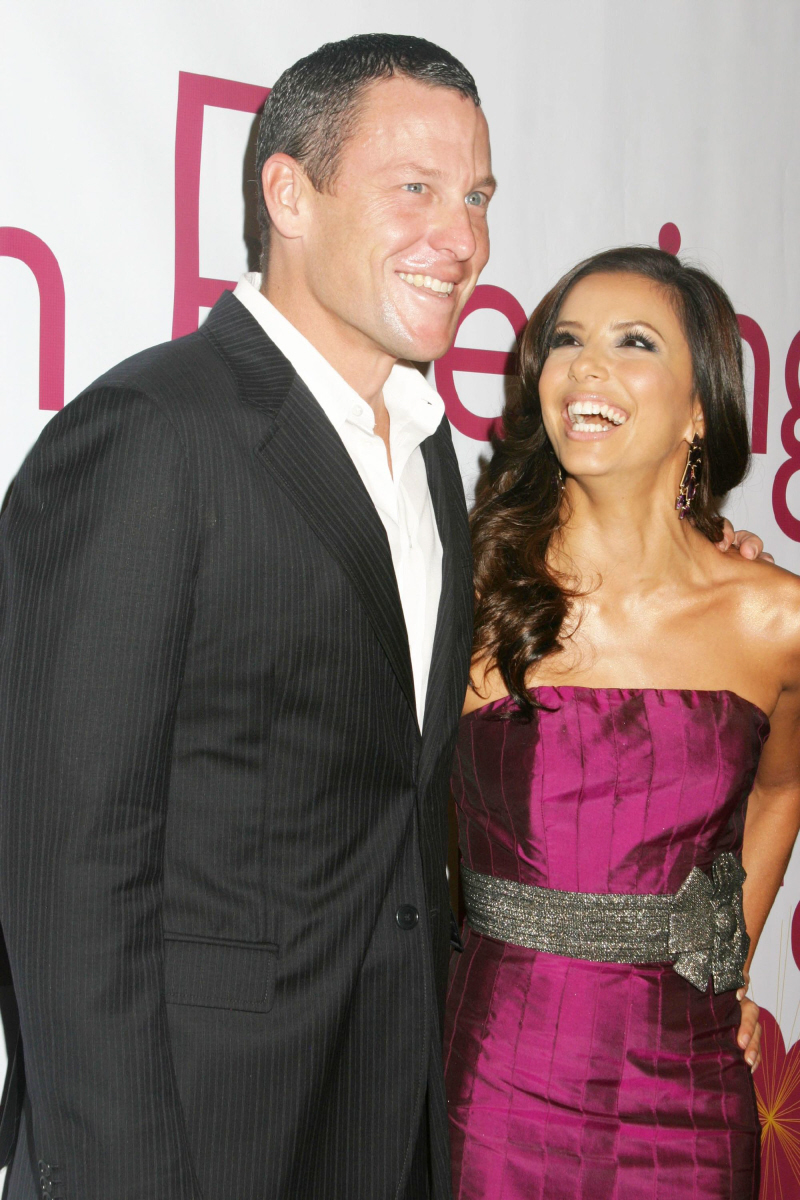 This story came from last week's National Enquirer, and for some reason, we overlooked it. According to their sources, Tony Parker has been hinting around to people that he's not the only "cheater" in his marriage to Eva Longoria. Eva was allegedly nailing dudes like Lance Armstrong… and Justin Timberlake? Leo DiCaprio? Kiefer Sutherland? Here's what I'll buy: Eva with Mario Lopez, and maybe Timberlake and Armstrong. I don't think Kiefer or Leo would mess with it. And since I'm a friggin' child, just let me get it out of my system: DONGSTRONG.
When it comes to cheaters, Eva Longoria's estranged husband Tony Parker hints it takes one to know one! The latest bombshell in the Desperate Housewives star's nasty divorce battle has Tony Parker wondering if Eva carried on an affair with bicycling champ Lance Armstrong! The couple's storybook marriage exploded recently when Eva, 35, found sexually explicit text messages that her 28-year-old hoops-playing hubby had exchanged with Erin Barry, the wife of his former San Antonio Spurs teammate Brent Barry.

Tony never slept with Erin, a close friend of his told The ENQUIRER. However, after being confronted by the texts, Tony admitted to Eva that he was "obsessed" with Erin. He also confessed that he'd had an affair with a different woman early in their marriage. But Tony has now turned the tables on Eva and believes that she may have cheated on him, too.

"They're both trying to put on this public front that they still love and care for each other, but behind the scenes it's a battle of cheating accusations, finger-pointing and blame." As The ENQUIRER reported last week, Tony is linked to up to seven women, including Erin and a Pussycat Dolls dancer. Sources also revealed that he was jealous of his wife's close platonic friendship with Mario Lopez.

But Eva had numerous other relationships that made Tony jealous. The "other men" in her life included 24 hunk Kiefer Sutherland, Justin Timberlake, Leonardo DiCaprio and Jamie Foxx, say insiders. It was Eva's close ties with fellow Texan and Tour de France champ Lance Armstrong that sent Tony's suspicions into overdrive.

Although they had a prenuptial agreement, Eva is seeking alimony. She earns a whopping $400,000 per episode for Housewives and has multimillion-dollar endorsement deals, but Tony is even wealthier.

He recently signed a four-year, $50 million contract extension with the Spurs. A spokesman for Tony denies he as accused Eva of cheating, but the hoops star has told his friends that Eva was "no saint" during their marriage, and he's not planning to roll over in the divorce.
[From The National Enquirer]
I kind of like how the general consensus is that Eva isn't some innocent victim of a cheating douche. Even if she was wasn't screwing around on Tony (a big IF), she still had a hand in screwing up her marriage with her constant famewhore try-hard. I mean, what's more important, flying down to Texas to spend the day with your husband, or walking yet another red carpet for the opening of whatever envelope? Also: I'll buy that Eva was screwing around, in general. Basically, I'm surprised their marriage lasted this long.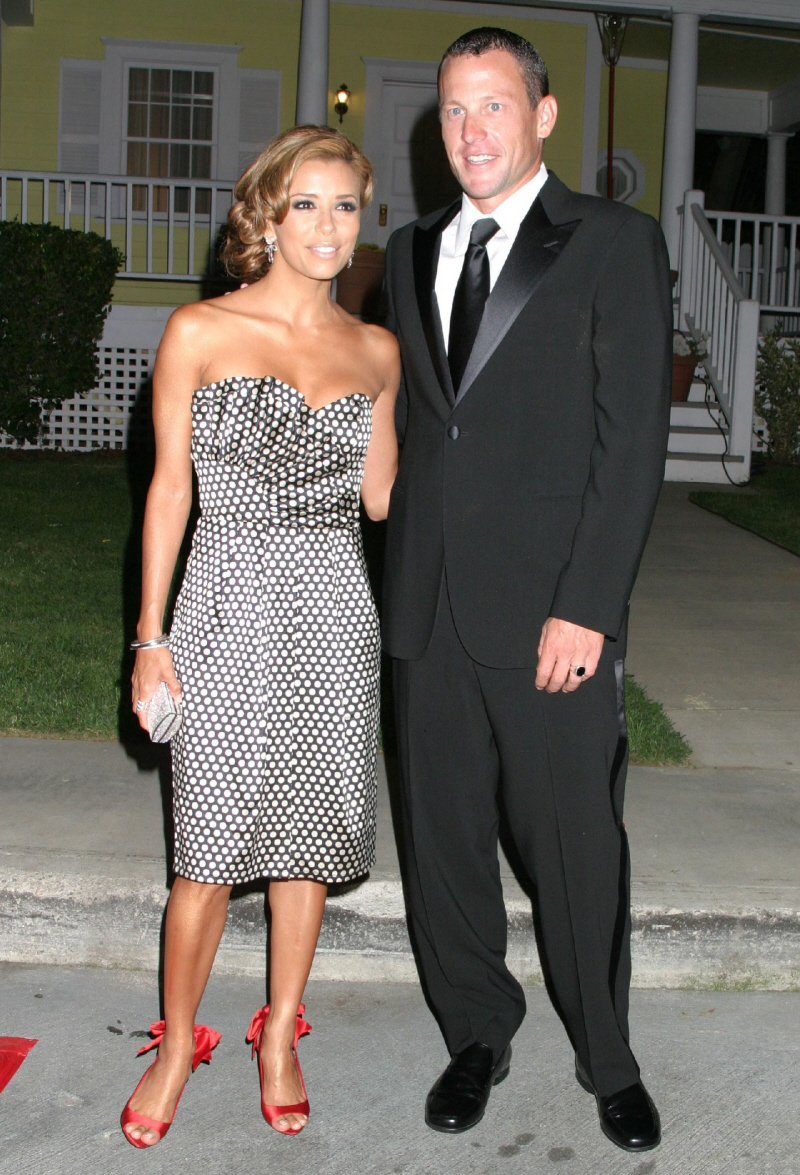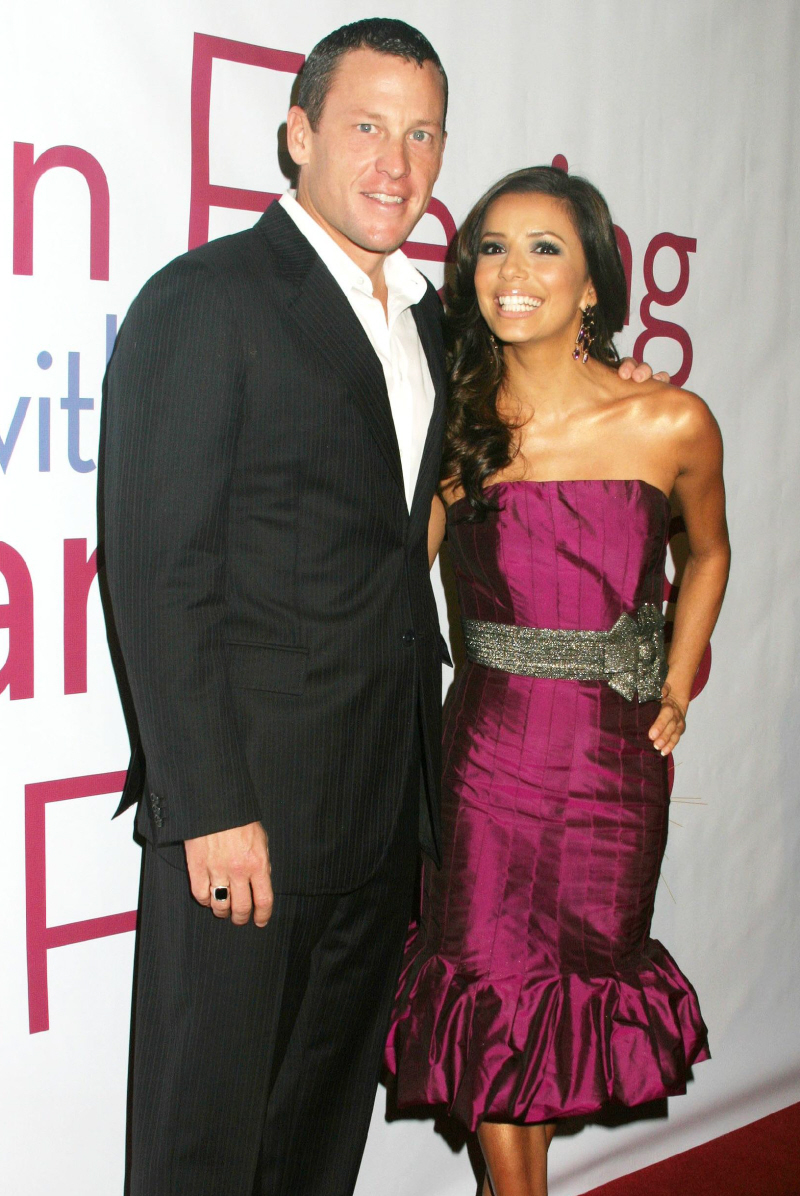 Photos courtesy of WENN.