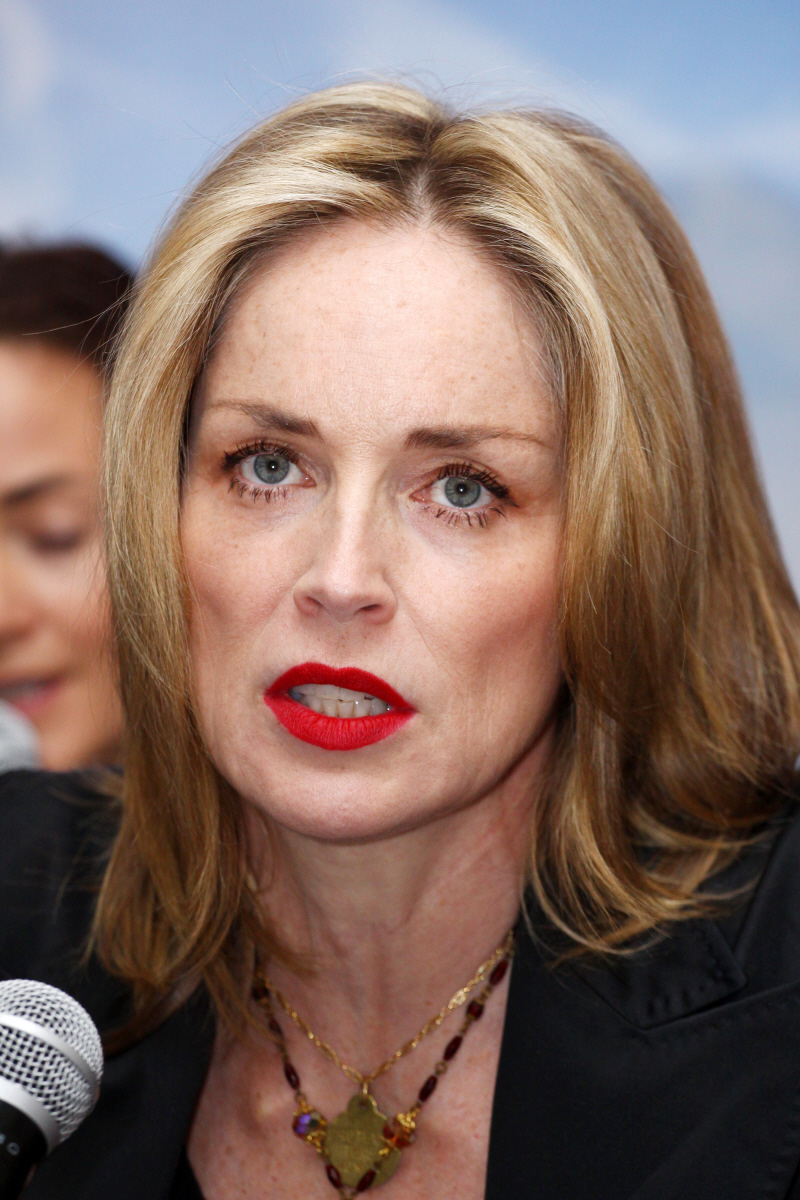 I know it sounds completely random, but Sharon Stone and Mickey Rourke were in Russia today for the same press conference, something about children or eye diseases or something. That's not important! The important thing is: Sharon Stone and Mickey Rourke! TOGETHER. Why did I never think of the two of them together? God, can you even imagine how insane and hilarious and crazy a couple they would make? It looks like Russian organizers were worried that someone would end up drunk and pregnant (Mickey), because they kept Sharon and Mickey away from each other. So, alas, no photos of them standing together. But luckily, I did find these old pics in the time capsule:
Those are just from last year! You know they were probably lovers. Long ago, and then again last year, probably. And it ended badly the second time. Either that or they flew to St. Petersburg together in a haze of Vicodin, champagne and rubber, and this press conference is just to announce their union. As for who I would rather… that's so tough. I think I would prefer to go to bed with Mickey, but I'd rather go on a date with Sharon. Sharon would be fun to have dinner with – if the bitch didn't stab you. Of course, you're probably going to get stabbed if you go to bed with Mickey anyway.
Also: Sharon should stop with the red lipstick. It ages her.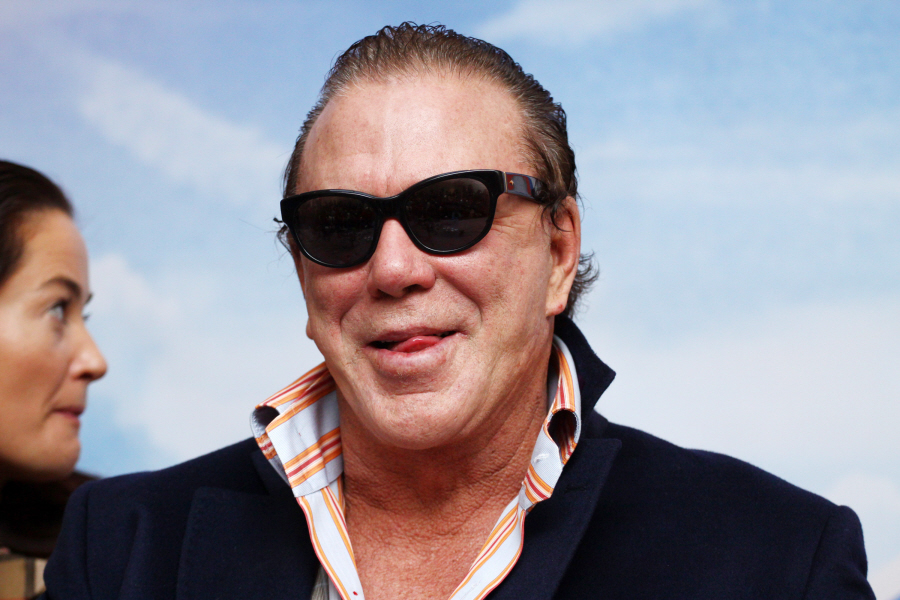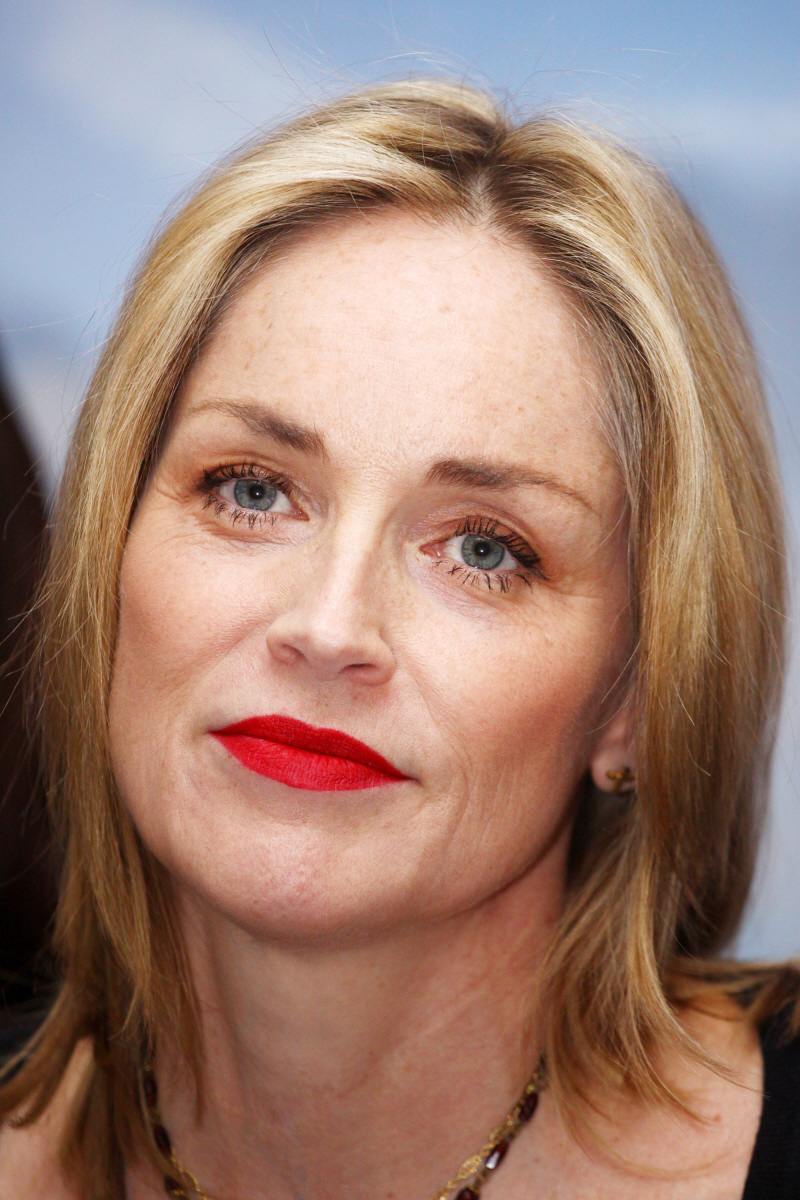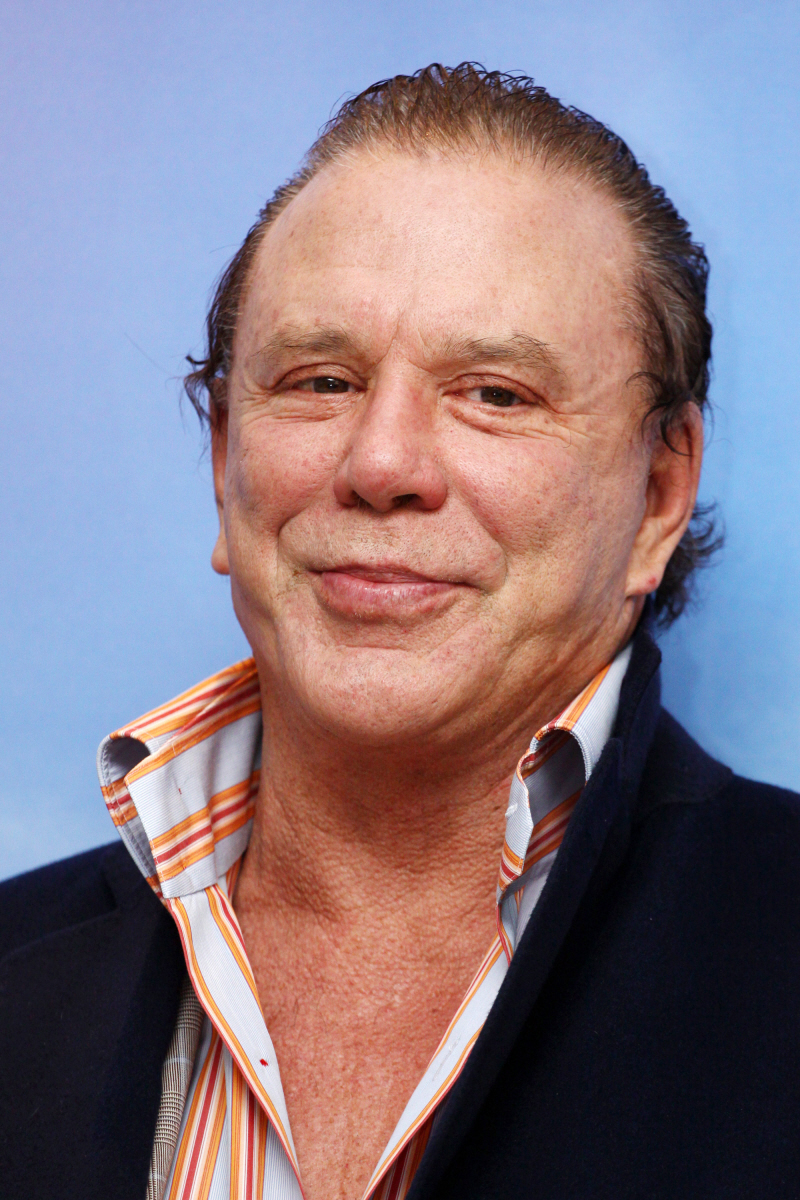 Photos courtesy of WENN.