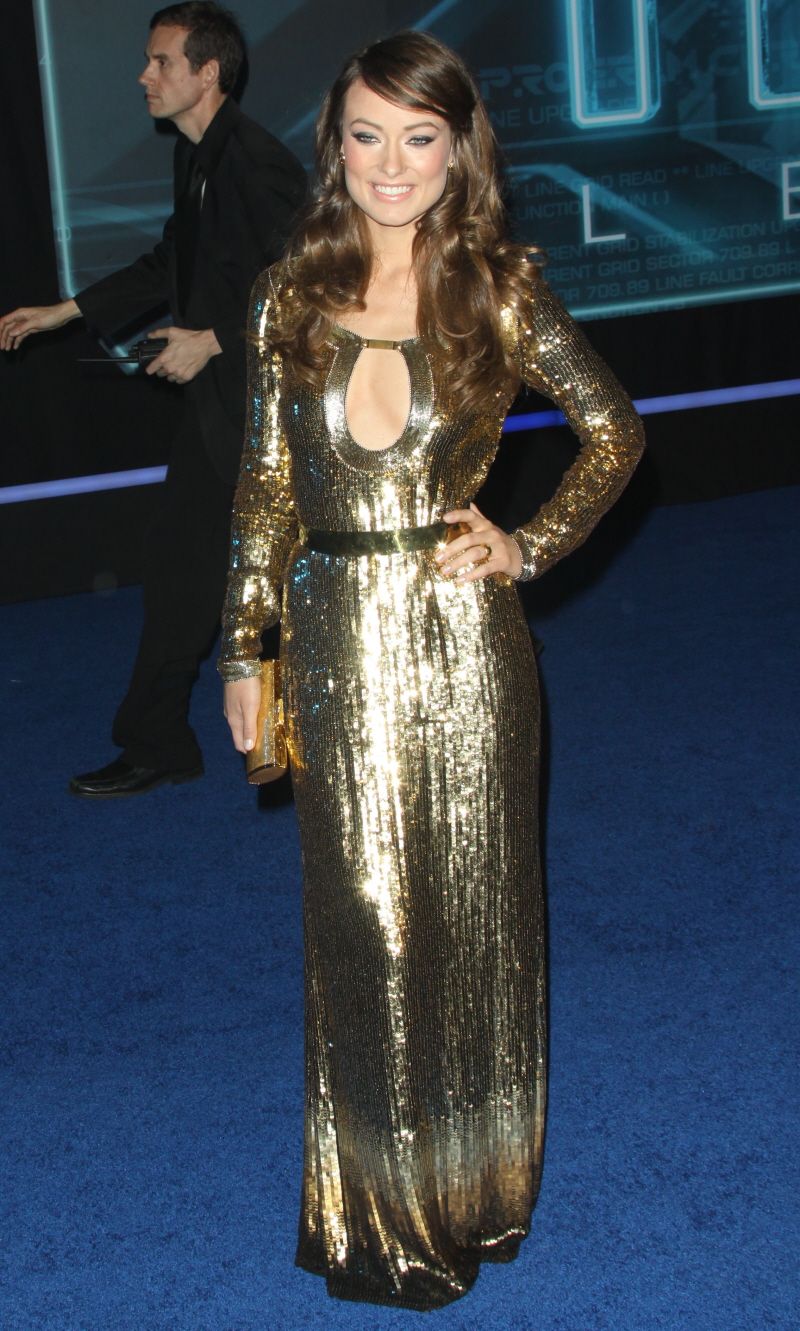 Last night was the LA premiere of TRON: Legacy – they already had a big premiere in London last week, but only two of the leads, Olivia Wilde and Jeff Bridges, showed up. For the LA premiere, Garrett Hedlund finally showed up to support his film, the first promotional work he's done in support of it. And of course Jeff was there, and Olivia too – she wore Emilio Pucci. I don't really hate the dress, honestly. I would debate the fit, however – Olivia is a small, slender girl, and maybe only slender, relatively flat-chested girls can pull off this kind of "boob window" dress without looking like a trashy hooker. But the dress still seems very loose to me. I don't think it fits Olivia the way it's supposed to. Also: her hair is a train wreck. Like, completely awful, a total tragedy. Hideous.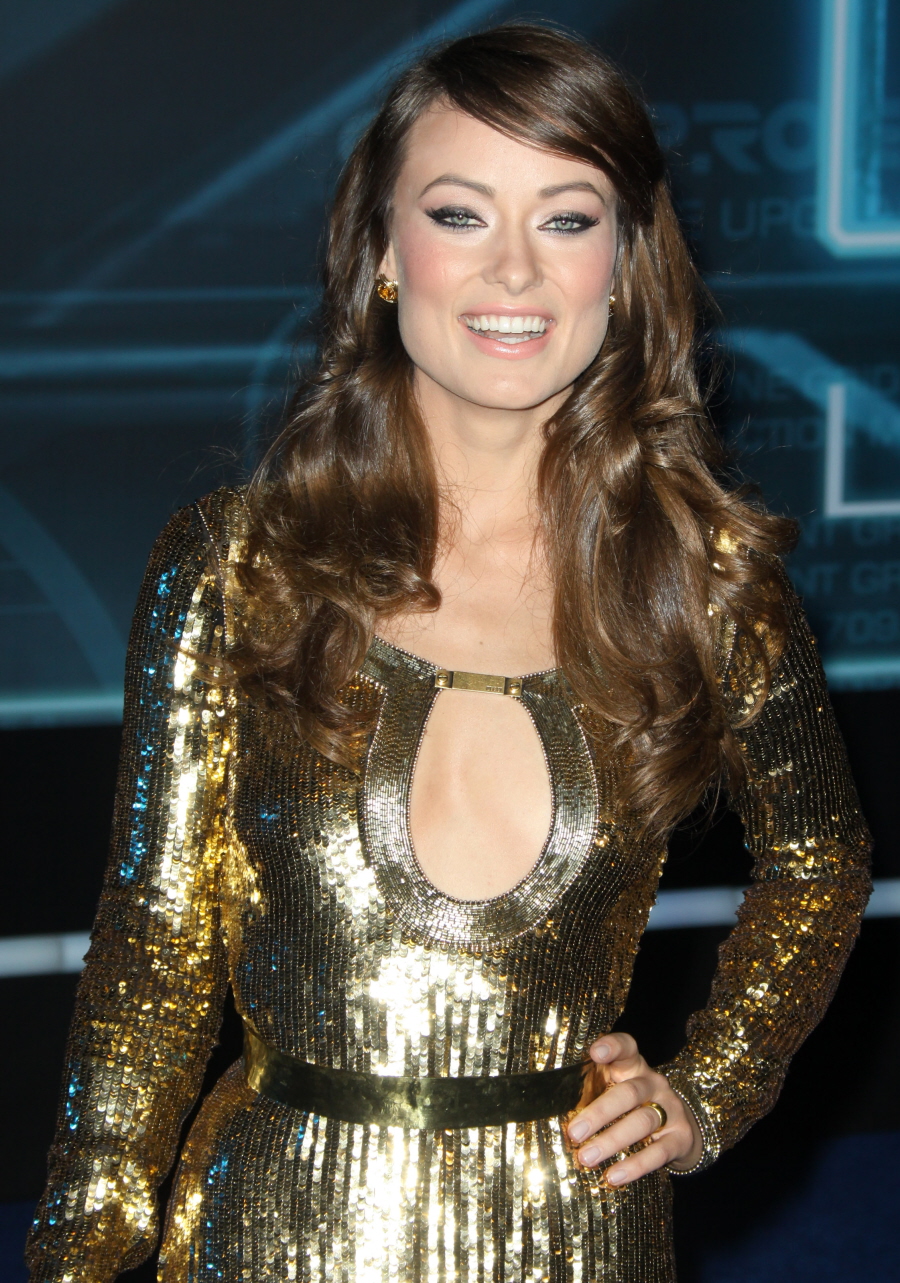 Here's Garrett Hedlund, looking handsome. He's a very attractive young man. He's 26 years old, in case you're wondering. Old enough to lust after. He's a Virgo too! Mm…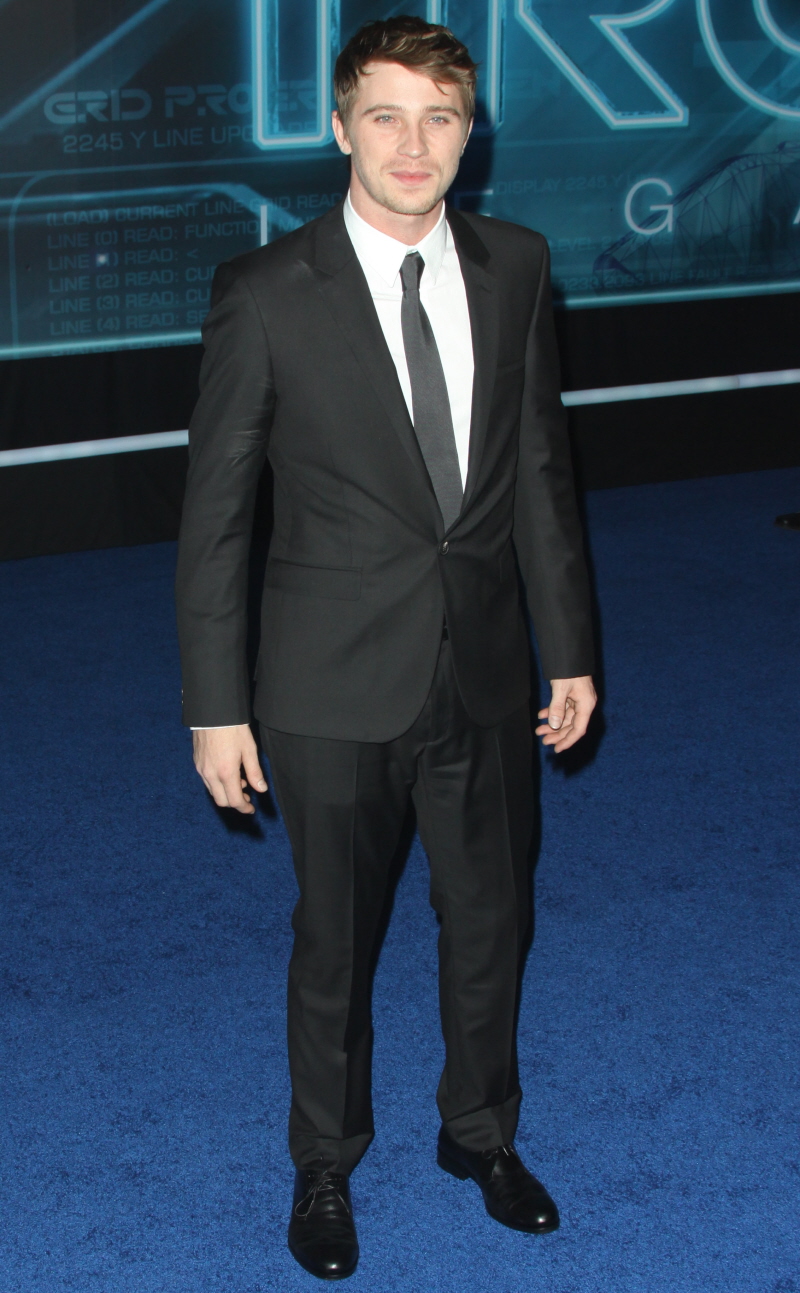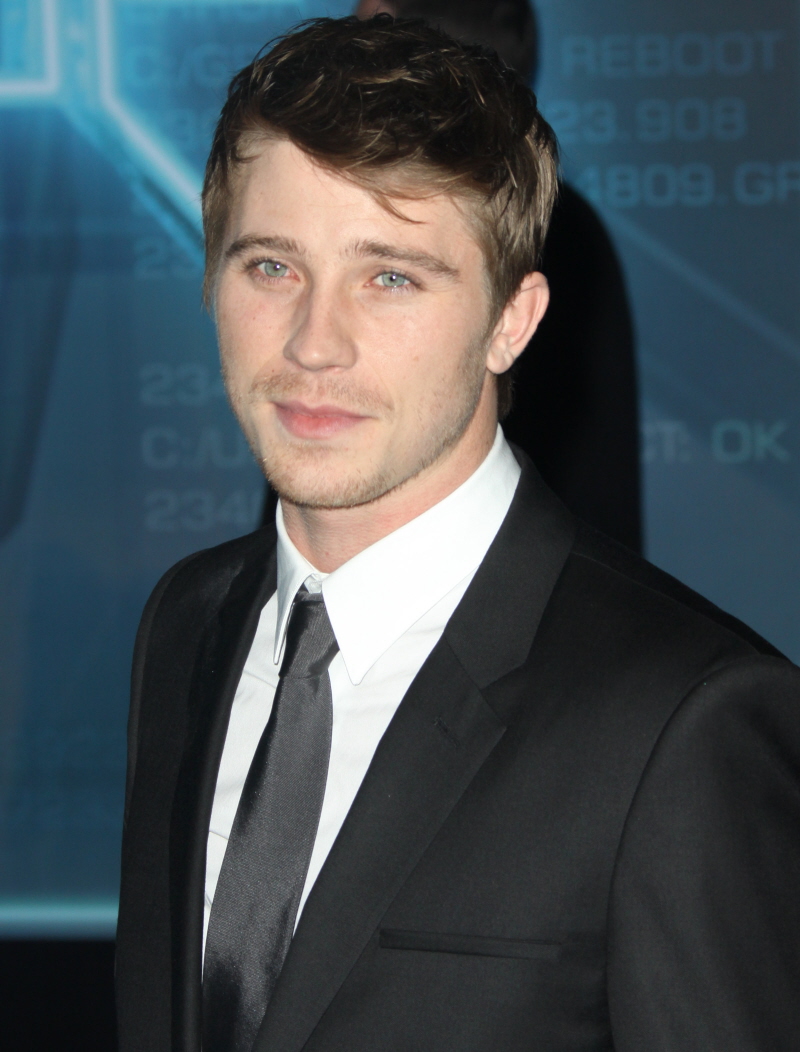 Jeff Bridges with his wife. She looks like a crazy old broad here. Makes me like her even more.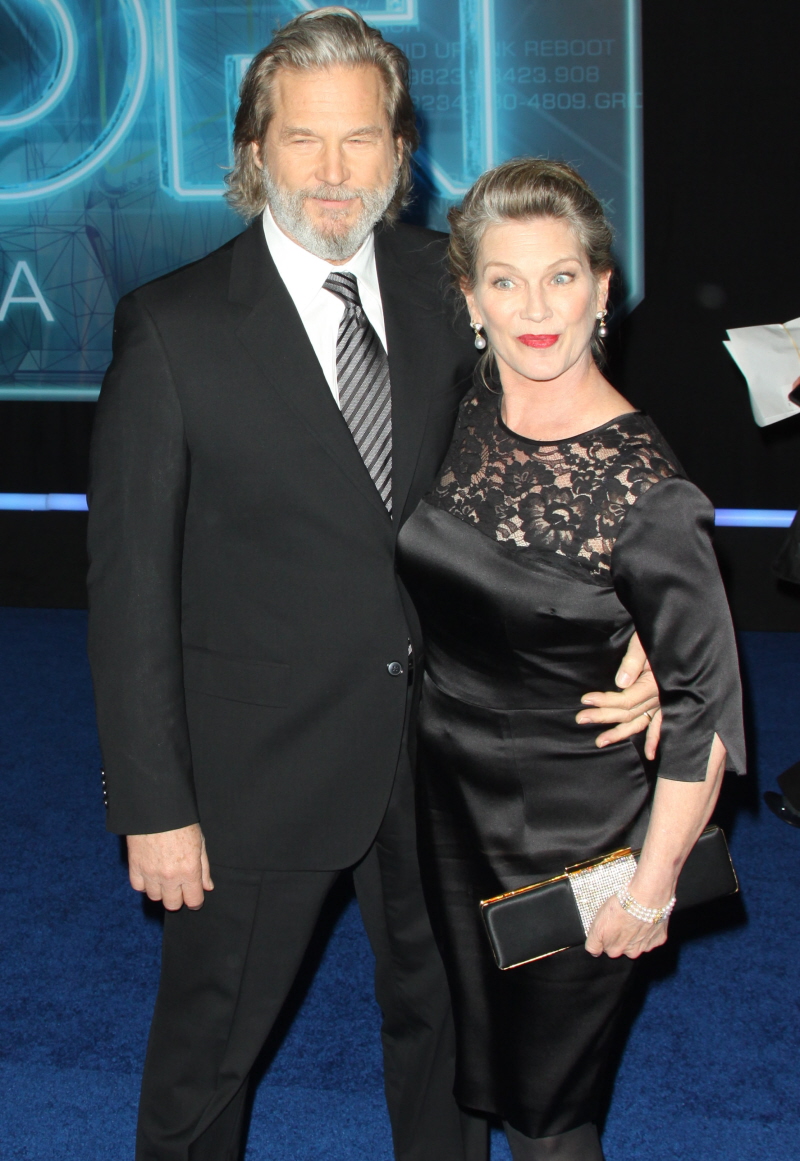 My shame-crush Ed Westwick was there too! Look at him, sucking in his cheeks. God, I love him.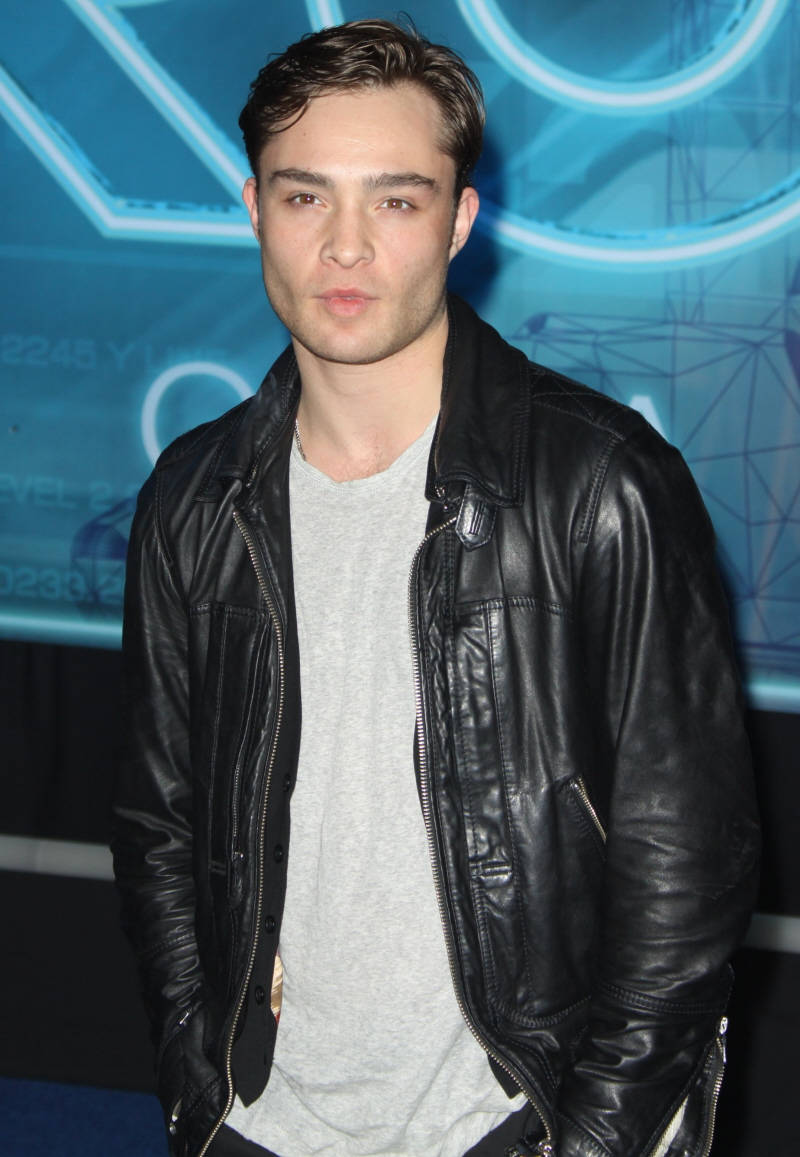 Photos courtesy of Fame.