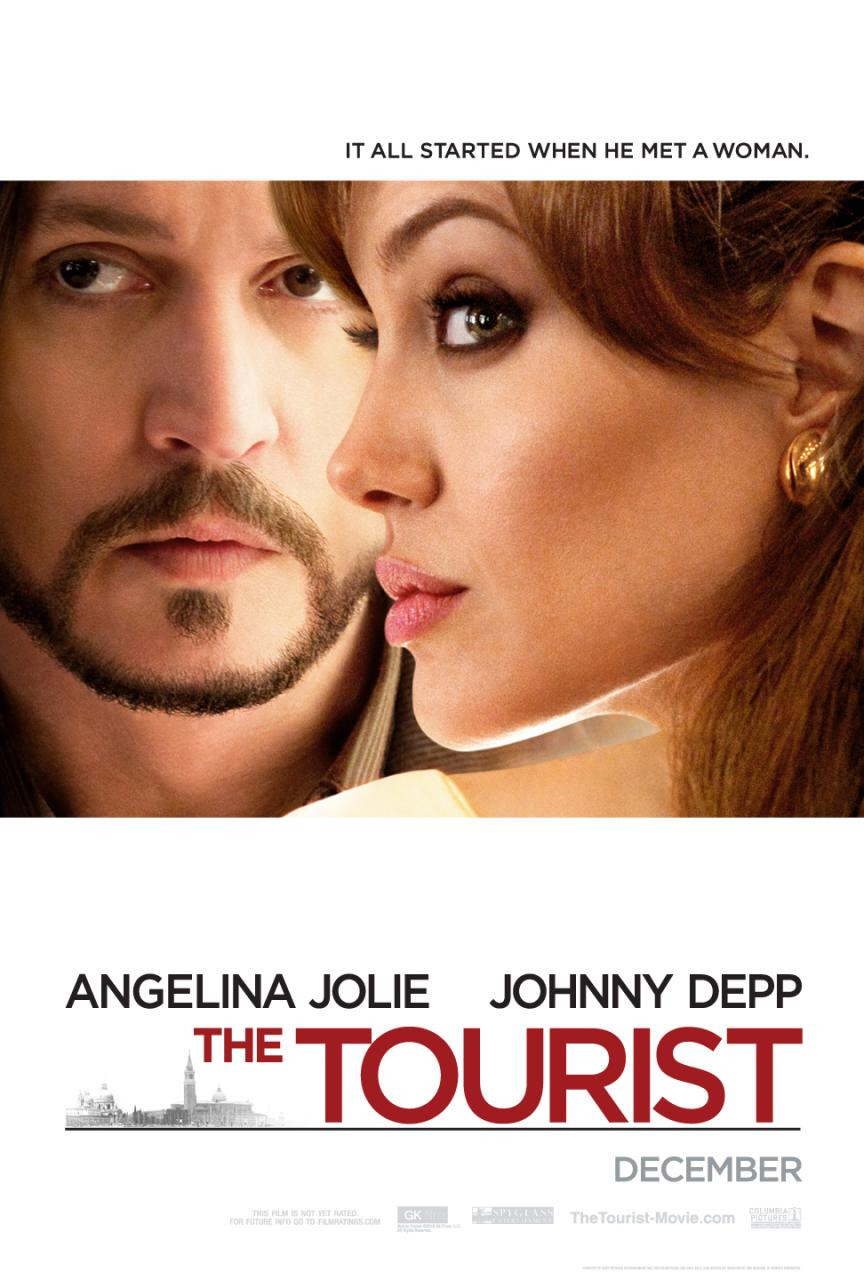 Well, The Tourist "bombed" this weekend, and now everyone is scrambling to assign blame. Despite having two of the biggest stars in the planet, The Tourist only made $17 million domestically this weekend, coming in second after The Chronicles of Narnia: The Voyage of the Dawn Treader. Narnia's number one box office was weak too – only making $24.5, when many experts were hoping for at least $30 to $40 million for the opening weekend.
So what was the problem? Was it the weather? There were huge blizzards throughout the country over the weekend, and most people stayed home. Was it the hideous reviews? Most critics mocked The Tourist as stupid and boring, and Depp and Jolie were accused of having zero chemistry. Was it The Chelsea Handler Factor? Too much bad publicity surrounding Angelina? Or was Depp's understated – read uncharacteristically boring – performance to blame? Eh. As I said in my review, I think the biggest problems with the film were an uneven tone (Is it a light Hitchcock-esque film? Is it action/drama?) and unmet expectations. The way the film was being promoted, I think people thought it was going to be super-sexy, and Depp and Jolie would be nailing each other in various Venice beckdrops. That's not what the film was though – instead of something super-sexy, the love story was just kind of sweet and silly.
Or maybe it was just released at the wrong time – this is the time when most filmgoers want to watch their Oscar-bait films. Perhaps The Tourist would have benefited from it's original release date, which I believe was supposed to be in February or March. I don't really know. But I'm admit, this isn't good for Jolie supporters. Our girl was in a box office "disappointment". Will the film make money? Sure – when it gets a wide release in Europe and Asia, it will make money. Depp and Jolie are two of the few celebrities with large followings overseas. But it's still bad news for Team Jolie (and Team Depp).
By the way, instead of going on some European or Asian publicity tour, Angelina is already in the south of France, with her family at their home. This morning she was grocery shopping. Interesting…