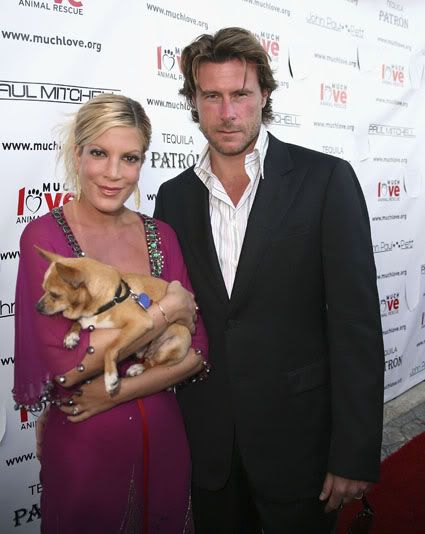 Poor Tori Spelling and her downtrodden husband, Dean McDermott. Whenever they go to events now they have to network hard so that they can get acting gigs on Lifetime. They look tired and miserable at this benefit for the Much Love animal rescue. Tori was honored for her work as "Much Love [Animal Resue's] most dedicated famous face." That joke just wrote itself!
She also adopted two "Much Love" rescue dogs. Aww. She doesn't look pregnant in this dress, as is the rumor now that she's registered for a bunch of posh baby stuff. Her stomach's showing and it's hardly puffing out.
Tori is so poor now that she can't afford to get her roots dyed.
Pictures [via]