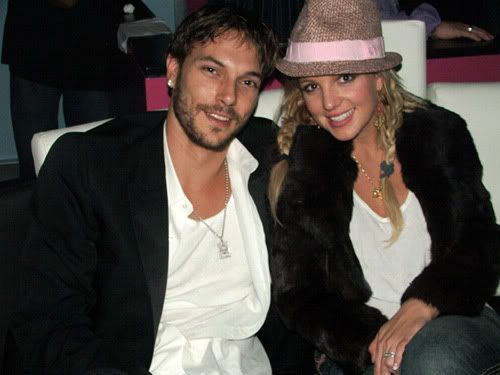 Britney Spears has met with Will and Grace producers to discuss an ongoing role in school-based sitcom, "Detention":
The 24-year-old attended the meeting to talk about a role in an ensemble sitcom about teachers, tentatively titled Detention.
During the two-hour meeting in late February, the singer read lines from a script and confessed she was "aching to give acting a go," according to Us Weekly magazine.
Spears guest starred alongside Hayes on Will & Grace last month, appearing as a conservative talk show host.
A source close to the actor says, "Having seen the way Britney works, he knows she has potential."
One of the producers' main concerns was that the pop star was pregnant with her second child.
The source adds, "First, she laughed and said, 'Do I look it?' Then she assured them that she wouldn't jeopardize a new project.
Britney is said to be very interested and is looking forward to the project. We don't think she can act, but it's likely she'll get the role anyway.
Meanwhile Britney is said to be pushing K-Fed to enroll in charm school, but he predictably doesn't want to go:
A friend of the couple tells In Touch that Britney, 24, wants Kevin to enroll in a "charm school" workshop with Beverly Hills therapist Dr. Irene Kassorla. "Kevin is in dire need of a makeover," their pal adds. "This class could be just what the doctor ordered. It's Chivalry 101!"
But making him over won't be easy. "Kevin is fighting her on this," the friend says. "He cut back on his partying and cut his hair for her. But going to therapy to turn him into a gentleman is not something he is excited about."
But Britney still hopes that with a little effort–and a bit of education–her frog may someday turn into a prince.
You can't change a guy, Britney, that's why you don't marry the guys you date in your early twenties.
Here are a bunch of different looks that Britney has sported recently, as shown on People Online. [via]