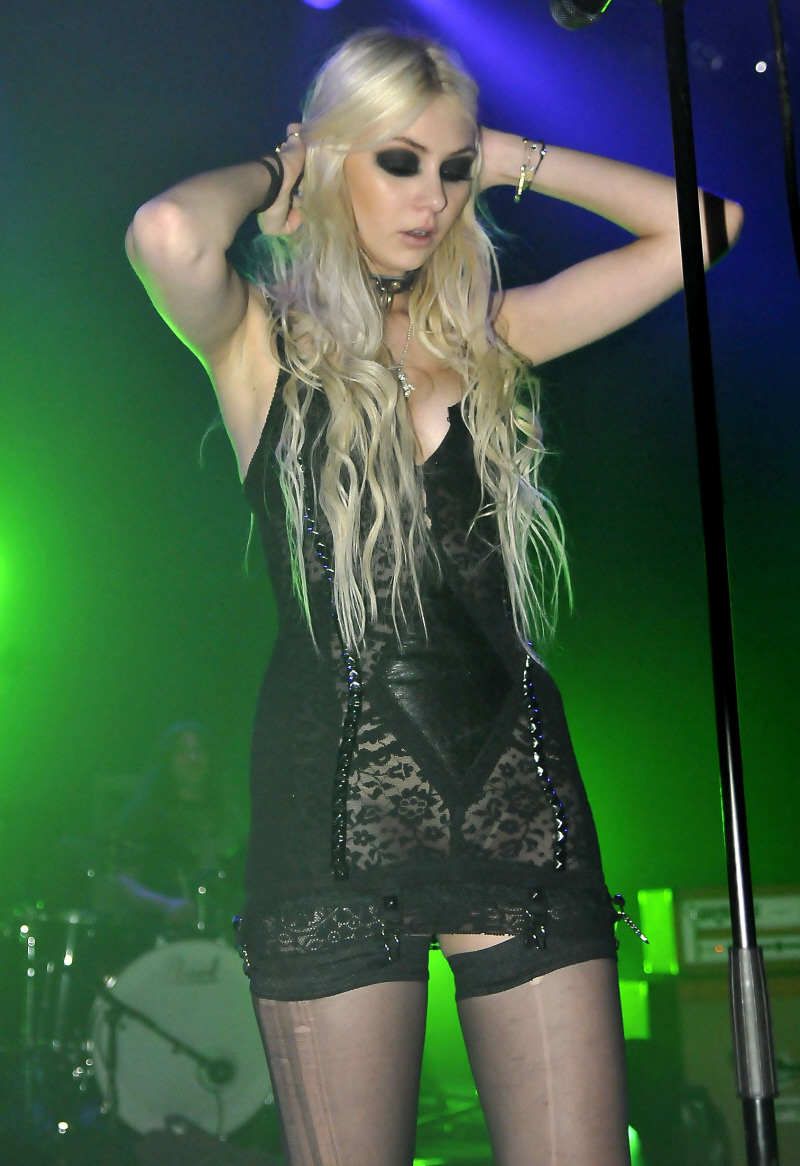 What are we going to do with little Raccoon McPantless? The girl is seriously dumb. Like, Jessica Simpson-level dumb. And our Raccoon is proud of her stupidity too – she doesn't want to go to school or read a book or do anything besides be a pantless raccoon. Sigh… tough days ahead for Raccoons. Anyway, a few days ago, Raccoon was performing with her band, The Pretty Reckless, in Glasgow, Scotland. Yes, SCOTLAND. And our little Raccoon uttered these words to the crowd: "I heard that Glasgow is the craziest crowd in all of England!" Here's the video:
It's one pitfall of live music that has been experienced many slow-witted performers around the globe for years, but when you mistake a Scottish crowd for an English one, perhaps the act of 'forgetting what country you are in' is taken to a whole new level.

This is what happened to Taylor Momsen as she took to Glasgow with her band The Pretty Reckless on 13 December — and unsuprisingly she was on the receiving end of a symphony of boos as the crowd twigged onto her slip-up.

As reported by the Daily Record, she told the audience that her band have "heard that Glasgow is the craziest crowd in all of England", but despite an initial cheer, her pep-talk statement fell flat on its face.

Paul Krane, who was at the gig, said: "People began to cheer as they presumed she was going to say Scotland, but when the penny dropped all you could hear was boos. It was right at the start of the gig and it took the shine off it. I was really looking forward to it, but after Taylor said that it just left a bad taste. She didn't even apologise."

Thankfully for the patriotic Scots, the Gossip Girl star took to Twitter after to apologise, but it might not hold quite enough repentance to ensure a smooth visit next time she is in Glasgow. She said, "Glasgow, I love you, I now HAVE to tour SCOTLAND (haha, sorry bout the slip up!)"
[From AOL UK]
Okay, at least she has a sense of humor about her dumb mix-up? Urgh… I guess. I also have to admit that I doubt most Americans would even see the problem with this – we're not even great with our own geography, much less another's country's. Not everyone has a fetish for Scottish men, you know (mm… Butler moobs). Hopefully, Scottish men don't have a thing for raccoons!
Thanks to Wanda for the tip!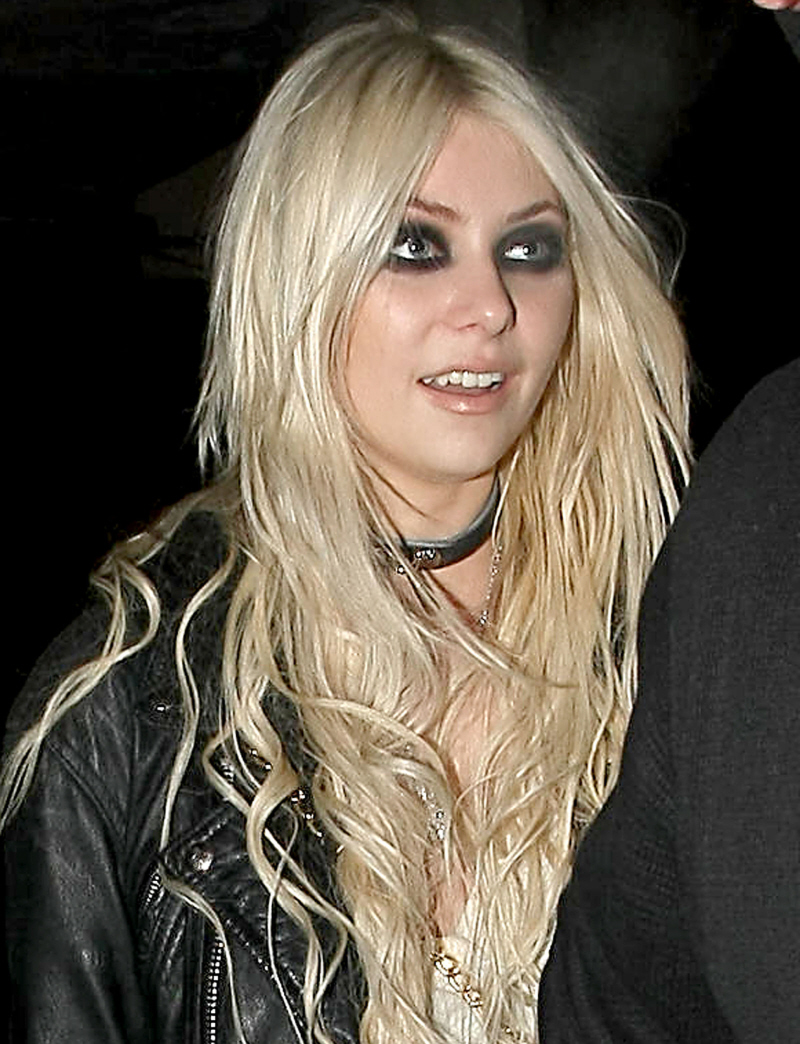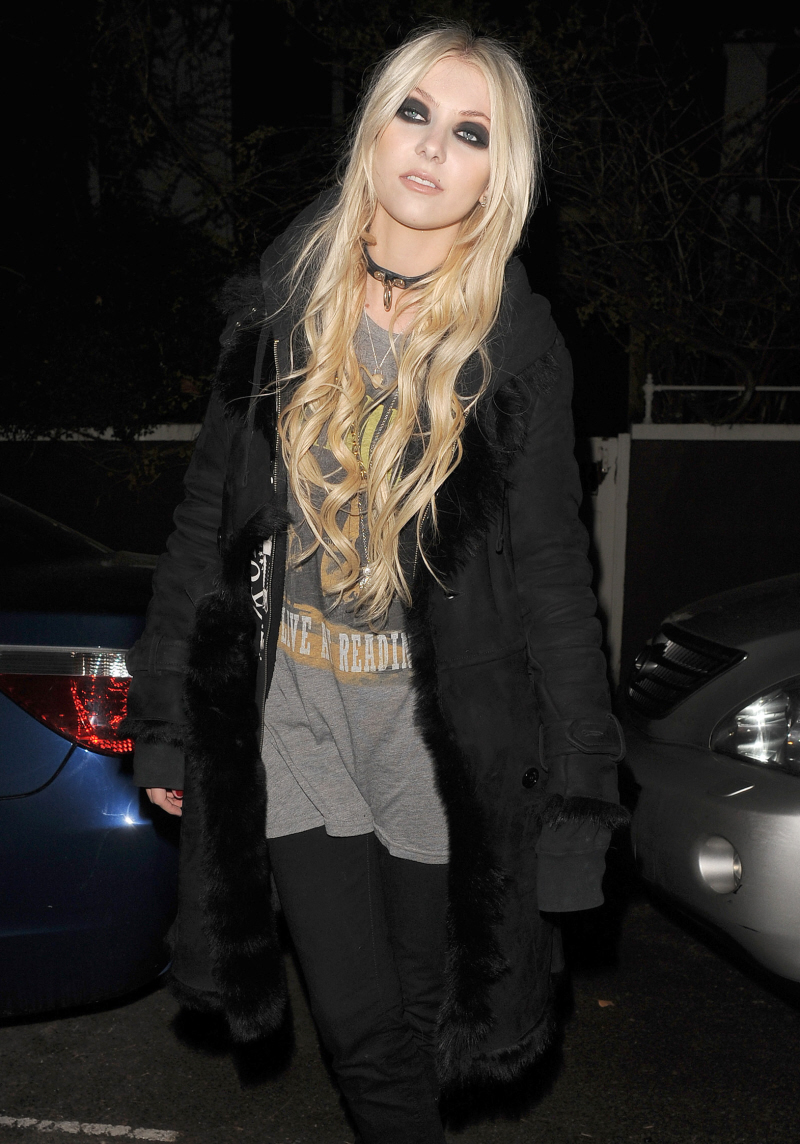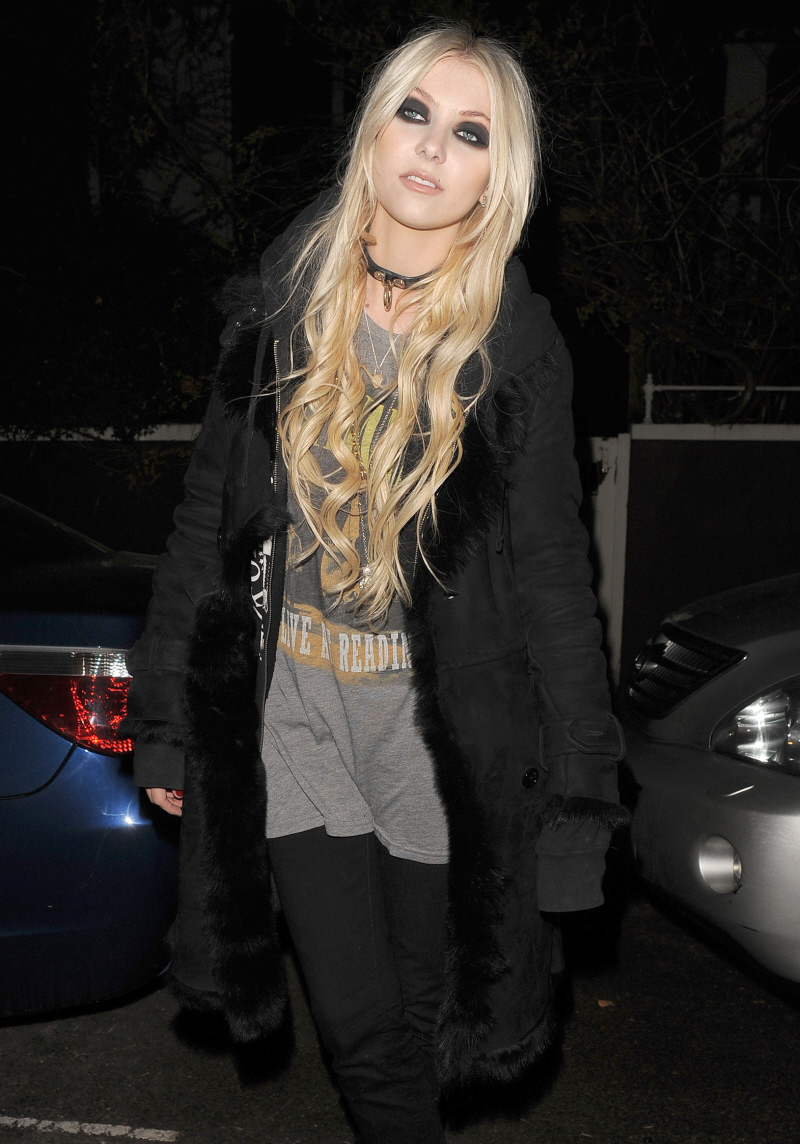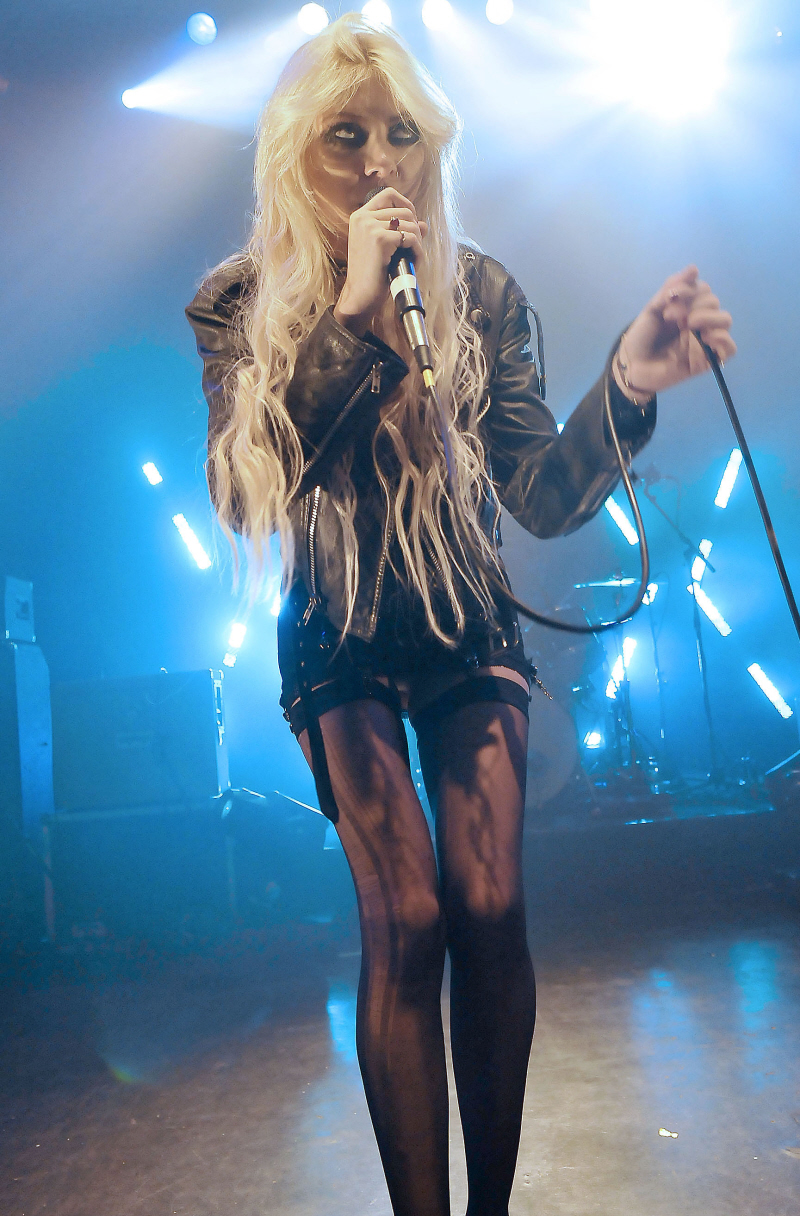 Photos courtesy of WENN.