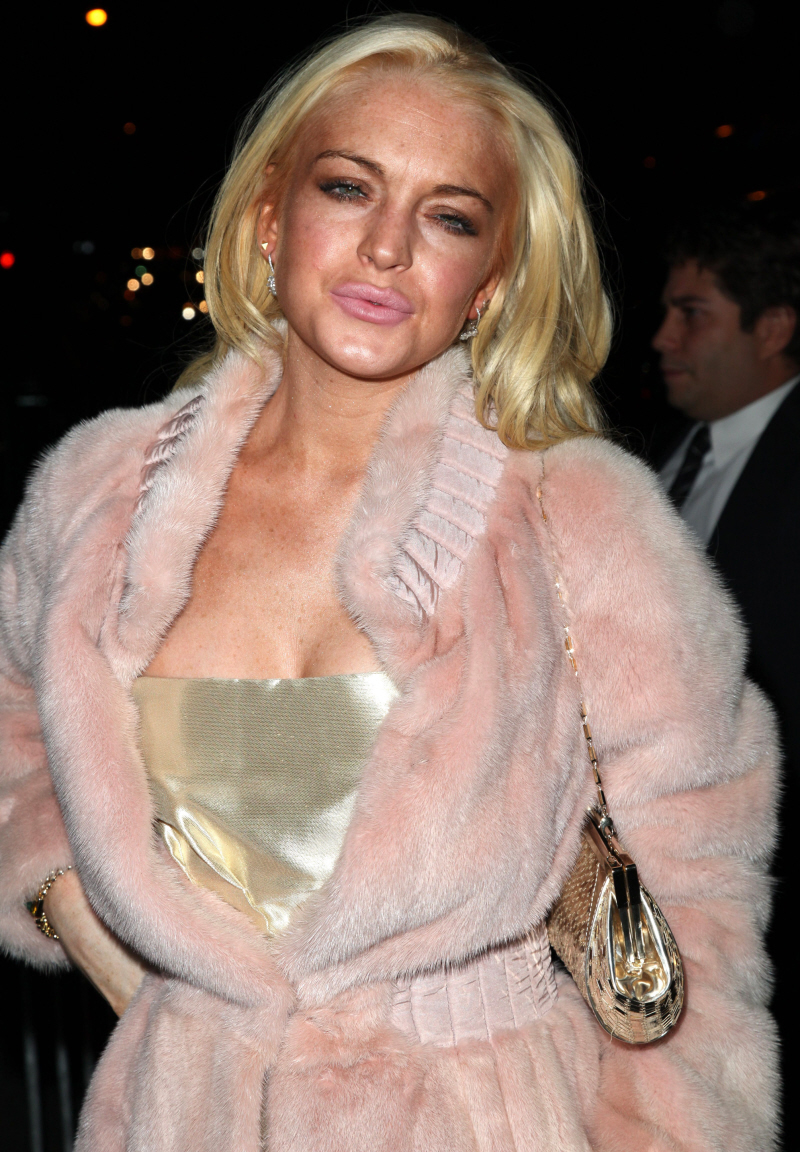 More details are coming out about the incident at Lindsay Lohan's halfway house in which she allegedly abused a staff member who busted her after she snuck out with some girlfriends to drink at a local bar. As is typical for Lindsay, her family has denied that she's done anything wrong and are hard at work spinning their side of the story to celebrity outlets. They claim that Lindsay just pushed the female staff member in self defense, that she called 911 and that she supposedly passed a sobriety test administered by the Betty Ford Clinic.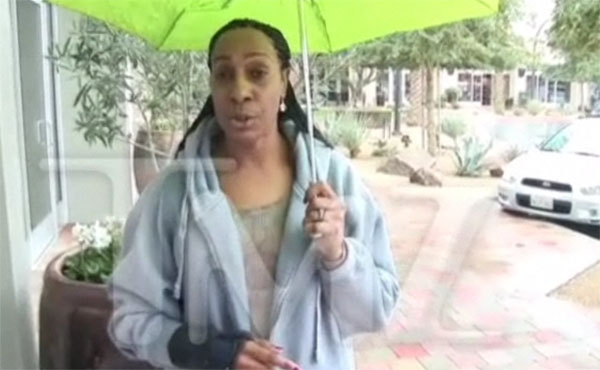 Meanwhile the Betty Ford staffer, Dawn Holland, has spoken to TMZ. Holland makes it clear that Lindsay was wasted, violent, and refused a breathalyzer. The other two patients were compliant, according to her account. Holland granted a video interview to TMZ telling her side of the story. In the video Holland is wearing a brace on her wrist and claims that it was strained severely when Lindsay grabbed a phone out of her hand. Here's the story from TMZ, and you can watch the video there.
The Betty Ford staffer who claims Lindsay Lohan assaulted her tells TMZ … Lindsay had been drinking before the incident and hurt her so badly, she's now on workers' comp.

Dawn Holland, who works as a chemical dependency technician at the Betty Ford Clinic, tells us on Sunday, December 12, just after 1 AM, Lindsay and two roommates came home from a night on the town … violating the curfew policy.

Holland says Lindsay and company jumped a wall, trying to get inside the place she was staying without being noticed. Holland says security stopped the three women, and that's when Lindsay became belligerent and started swearing up a storm.

Holland says she was called to do a breathalyzer on the 3 women, but Lindsay refused and then pushed her. Holland says she went back in the house and Lindsay called 911 on the house phone.

Holland says she picked up another house phone to speak with 911, and Lindsay confronted her again and ripped the phone out of her hand, causing a severe sprain which caused Holland to go out on workers' comp.

Holland says she could smell alcohol on Lindsay's breath.

As for Lindsay's claim Holland touched her first, she says, "I did not touch the woman."

As TMZ first reported, Holland filed a police report and the cops are investigating Lindsay for criminal battery.
[From TMZ]
Holland also said she didn't think Lohan has made progress at Betty Ford because she "has been defiant and broken just about every rule." Holland claimed that she is out on workman's comp. Radar reports that Holland admitted she was paid upwards of $10,000 for that interview by TMZ. Both Radar and TMZ report that Holland was fired for violating patient confidentiality by speaking to the press.
There are so many new stories coming out about this incident that it's hard to cover them all. The jist is that Lindsay's people are pulling the same old victim card that they always do and there's little more to it than that. The official statement from Lindsay's lawyer reads: "We are declining to comment on the underlying facts surrounding this incident, as we await the completion of the police investigation. It should be noted, however, that it was Ms. Lohan who called 911 to request police assistance at the time this incident occurred." As if that means anything. Lindsay's mother called 911 when Carvel refused to give her a free cake!
According to the latest report, and there are so many more, Lindsay claims she was "out getting her hair done" and wasn't at a bar at all. Radar reports that while she did refuse a breathalyzer that evening, (and the Betty Ford incident report written by Holland states that Lindsay's mom Dina told her in a phone call not to submit to one) she took one the next day and passed. Of course she did. This account from Holland is very typical of Lindsay and is in no way surprising, nor is Lindsay's response.
Do not pass go, do not collect $200 Lindsay. I can't believe that this girl has yet to spend more than a month in jail. She is not special, but it's not hard to see how she keeps copping that attitude when she continually acts like this and gets so many damn chances. Lindsay is facing six months in jail for violating probation.