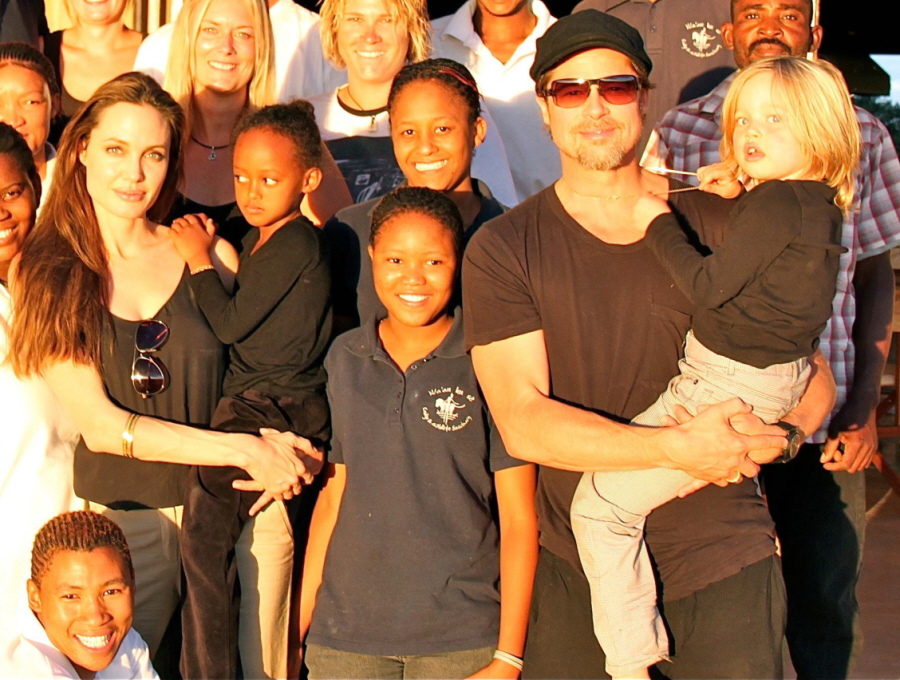 This is a new photo of Angelina, Brad, Shiloh and the Empress in Namibia, day unknown. Apparently the other people in the larger photo (below) are the Jolie-Pitts' hosts in Namibia, at least for the weekend. One of the adult men is Dr. Rudie van Vuuren, a "famous physician, cricket player and conservationist." Sure. I'll buy that! I have two favorite things about this photo – one, Shiloh's shaggy hair. She's growing out her pixie cut, and it looks adorable. My second favorite, and maybe my favorite thing of all time: Empress Zahara's side-eye cutting like a goddamn knife. Who is she about to shank with her eyes? Her MOTHER? The Empress friggin' slays me.
Angelina Jolie held Zahara while Brad Pitt had Shiloh in his arms as they posed with their host family and a few new friends in Namibia over the weekend. The Jolie-Pitts are in Shiloh's birth country staying with Dr. Rudie van Vuuren, a famous physician, cricket player and conservationist, his wife Marlice, also a well known conservationist, and their son Zacheo.

The family runs the Naankuse Wildlife Sanctuary and Lodge, where Brad, Angelina, and their kids decided to spend Christmas this year. Angelina and Brad were spotted doing last minute gift shopping on Friday, ensuring a special holiday for their six kids. Brad is finishing out his year of facial hair with sexy stubble while Shiloh's famous blond locks are growing out. The Jolie-Pitt family is always among the most talked about stars and in 2010 Angelina and Brad kept their passion strong all year long.
[From PopSugar]
Sigh… I wish I was in Namibia, being given the royal shank-eye. Must be lovely.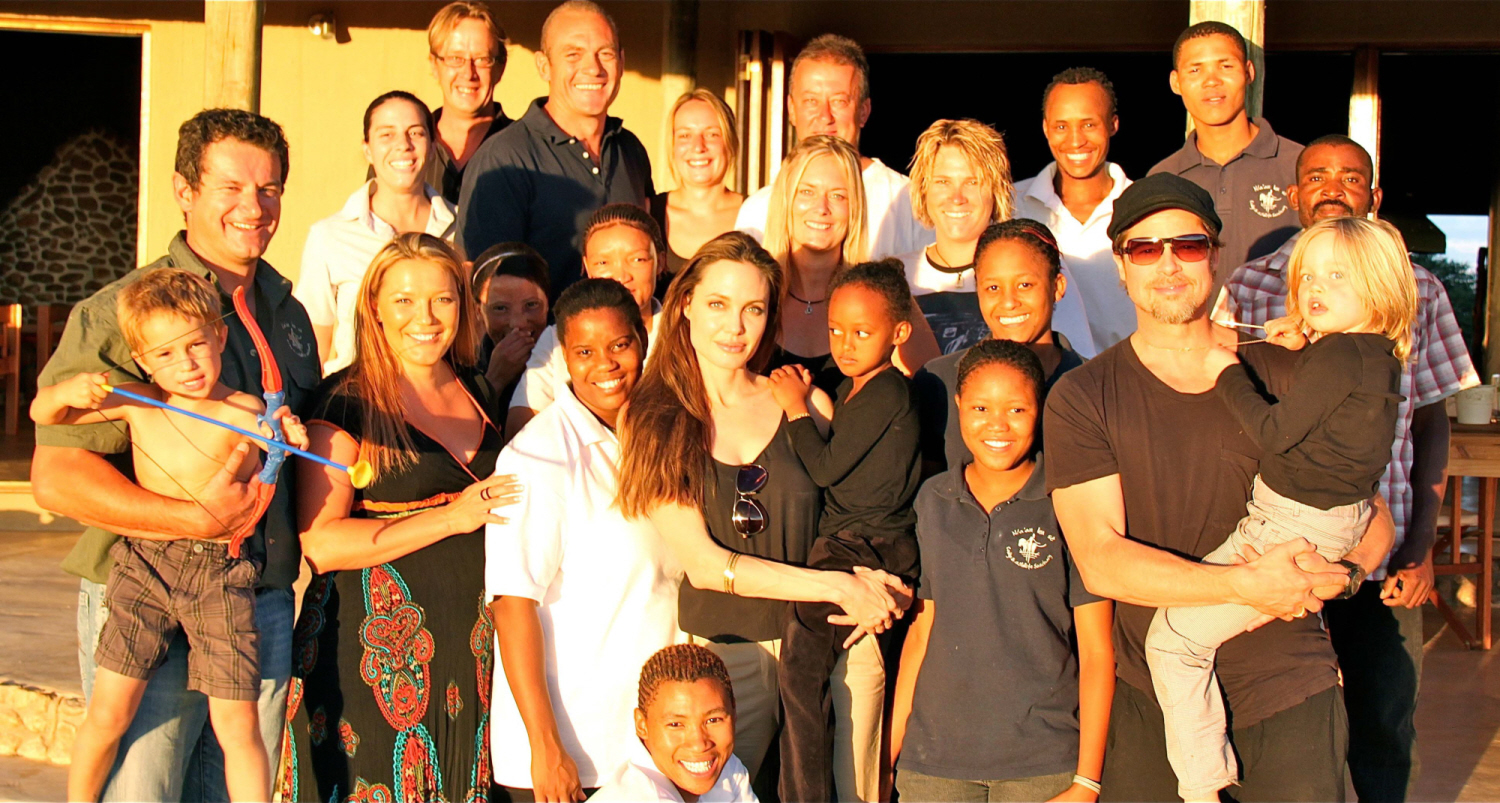 Photo courtesy of Fame.