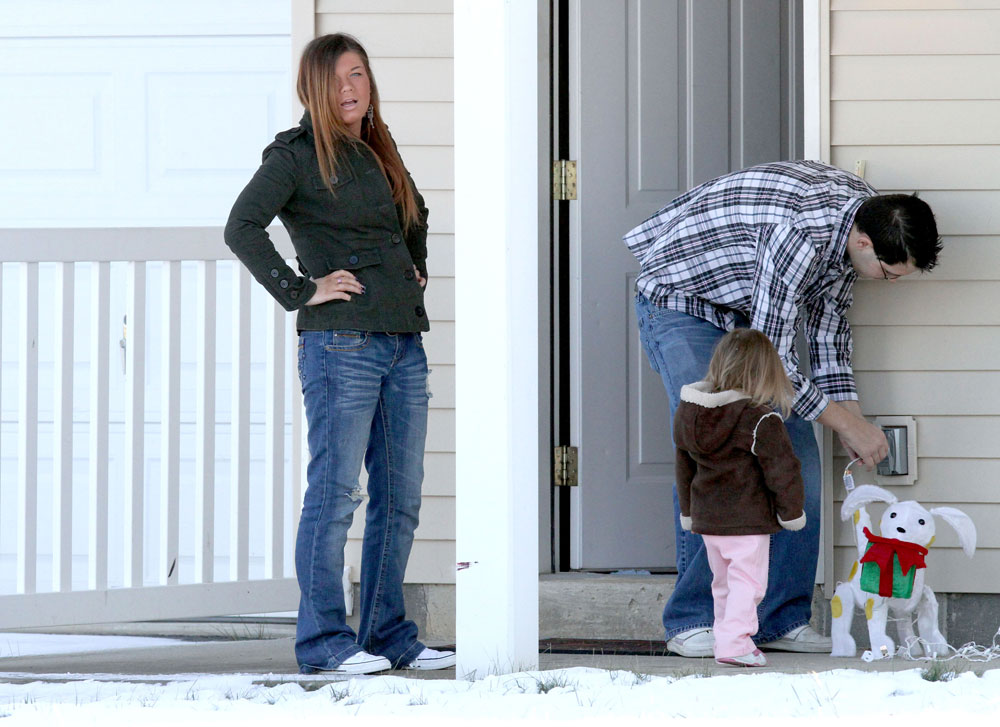 Teen Mom's Amber Portwood, 20, has been released from jail after being put on a 24 hour hold for three felony counts of domestic violence and one misdemeanor for child neglect. Many of us were relieved when we heard that Amber had been given a "no contact" order for her daughter Leah, 2, who had previously been placed under state supervision but was returned to Amber's custody after she moved and actually bought a bed for the toddler. Now that Amber is out, having posted 10% of her $5,000 bail and entered a "not guilty" plea, her lawyer assures us that Leah will soon be back in Amber's care. I hope this guy is wrong, but sadly it will probably take a lot more than neglectful parenting and some beat-downs on camera for Amber to lose custody:
Teen Mom star Amber Portwood's life is about to get a whole lot better.

The reality TV star, who was released from jail Tuesday after spending 24 hours behind bars on charges of battery for fighting with her ex-fiancé Gary Shirley, will soon be reunited with her 2-year-old daughter, Leah, according to her lawyer.

"It's my understanding that Leah will be placed back with her," attorney Robert Schembs tells PEOPLE.

On Monday Portwood, 20, was charged with three felonies, including two counts of domestic battery and one count of neglect of a dependent, as well as one misdemeanor charge of domestic battery. She was booked Monday afternoon and kept overnight at the Madison County jail in Anderson, Ind.

She is no longer allowed to have contact with Shirley, according to Schembs. Still, he adds, "To my knowledge, they're on good terms."

"I'm really proud of her," Schembs says, adding that he saw the reality TV star Monday night in jail. "She was staying strong. Her outlook was positive. She had shock, of course, but having said that, she was in good spirits. She's really trying."
[From People]
Radar Online has the details from court papers filed by prosecutors. They state that Amber told them "the incidents were out of anger and were not staged for the reality show" and that she did "not remember everything due to some medical issues in which she is under a Dr.'s care for currently." That story also reveals that the judge chose not to enforce the no contact order between Amber and Leah, which probably explains why her lawyer is so positive that Amber will get custody again. The judge did enforce the no contact order between Amber and Leah's dad, Gary Shirley, however.
There's a follow up article on Radar claiming that Amber wanted to break up with her boyfriend and reconcile with Gary but was prevented from seeing him by that no contact order. Meanwhile TMZ has a video of Gary on the phone with Amber while she cries and yells at him. He's obviously mocking her to his friend taping him, and is seen laughing at her while he makes empty promises and apologizes. What a mess these kids are.
Photos are from 12/10/10 of Amber with her boyfriend Clint and daughter Leah. Credit: Fame Pictures