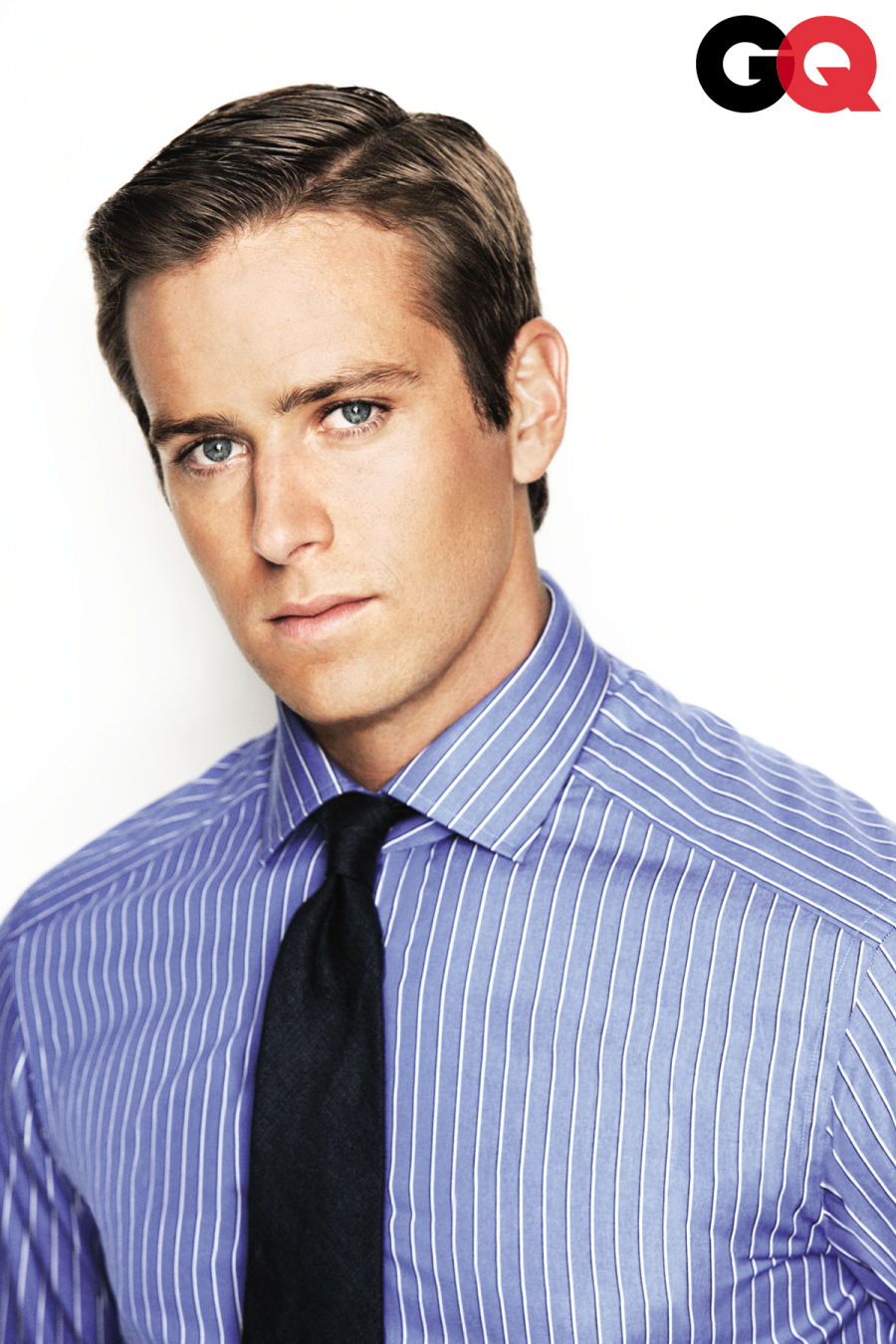 GQ just sent us some photos of the gorgeous Armie Hammer, star of The Social Network, and the latest Forever Dong of many people. Hammer played the Winklevoss twins in The Social Network – playing two characters, and in most of his scenes, having to only play against himself. He's 24 years old, and he's already married – to Elizabeth Chambers, a journalist who is 4 years older than him. He's also got lots of family money. Like, crazy family money. So maybe we should be paying more attention to him? Here's GQ's blurb (courtesy of their "style" pictorial).
Those Bratty Facebook Twins? This Man Birthed Them Both

Name: Armie Hammer, 24

How you know him: Played the six-foot-five litigious twins Cameron and Tyler Winklevoss in The Social Network.

First audition: A Shake 'N Bake commercial.

On growing up in the Cayman Islands: "It doesn't suck."

Childhood nickname: "Baking Soda Boy. Try going to junior high with the name Armie Hammer. It's open season."

How the name-calling stopped: "I punched a kid in the face. I took it for two years! I tried perseverance…"

How he started acting: "I saw Home Alone. I was 11 or 12, and I had a dream that I was Macaulay Culkin."

Unlikely Hollywood challenge: His height. "I've lost out on jobs because I'm six foot five."

Life since The Social Network: "People on the street yell at me, Where's your twin! It's funny the first time."

On meeting the real-life Winklevoss twins: "Tyler walked up to me and said, 'Dude, I do not own a pair of earmuffs.'"
[From GQ]
He's six foot five? Hello, sailor. I love big, tall men. So, should I add Armie Hammer to my forever dong list? Yes, he's tall and good-looking, although I usually don't go for traditionally handsome men, you know? He's just so nice-looking and Mr. All-American. And there's some weirdness with the marrying young/family money/life of an actor stuff too. I don't know. But he's growing on me.
…Okay, I just spent the last five minutes starring at his hands. Definitely Forever Dong material.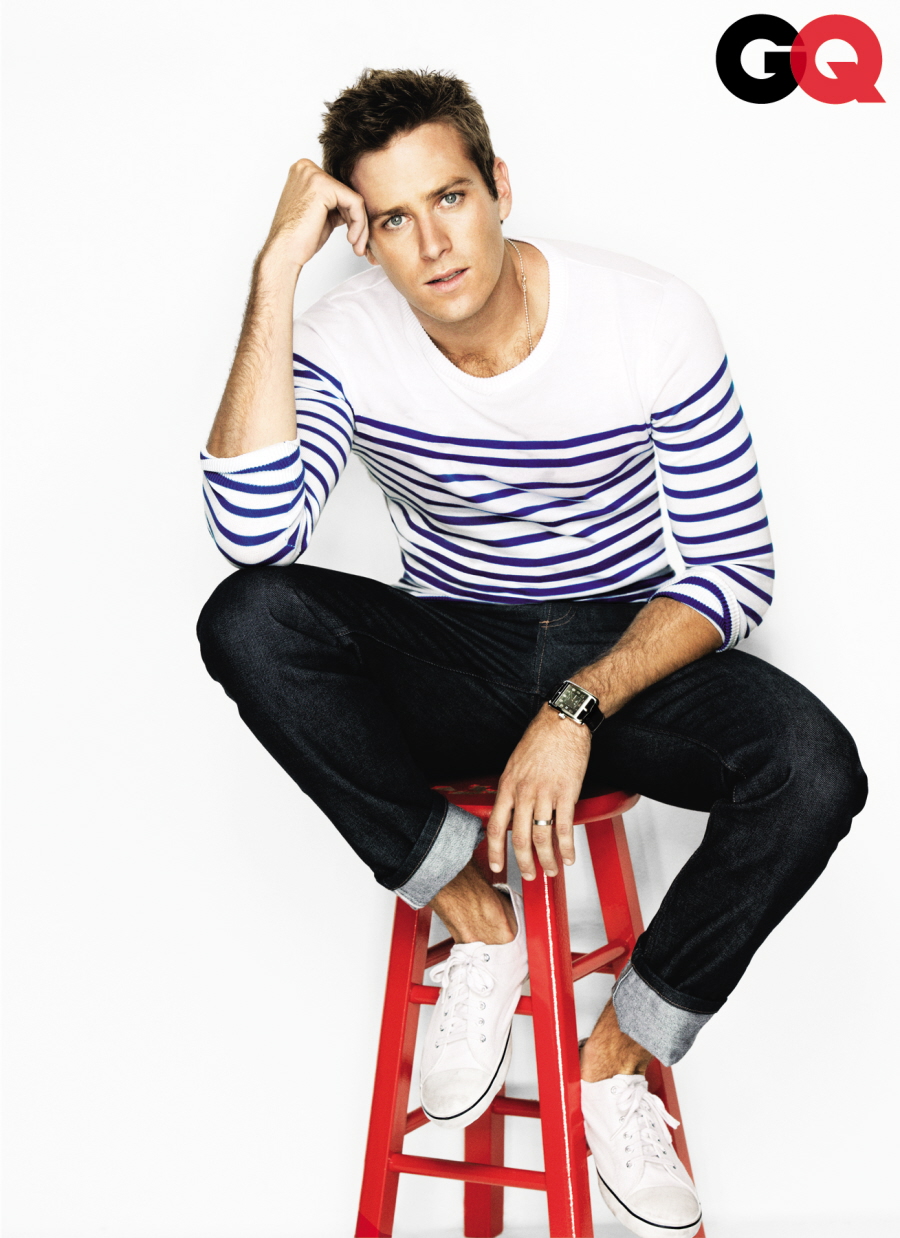 Photos courtesy of GQ, photo credit: Ben Watts/GQ.