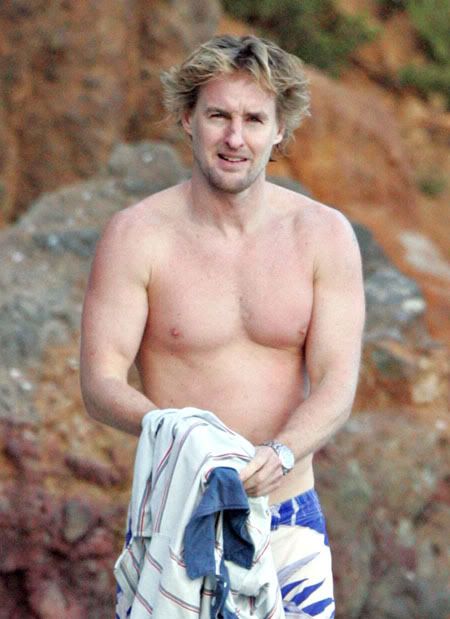 Owen Wilson, 39, looks pretty damn good without a shirt. You would see why he would be compelled to take off that striped shirt off considering how much it clashes with his Hawaiian print swim trunks, but he is definitely looking good. Owen was seen on the beach in Malibu yesterday with his brother Andrew and a canine companion.
A few days ago Owen was photographed on the beach with an unknown woman, a pretty brunette. It was possibly his ex girlfriend, a former burlesque dancer and vegan chef named Carolina Cerisola. It's hard to tell from the photos I've seen of Cerisola and I've asked MSat and Jaybird for their expert opinion. It could just be another brunette he's with in those beach photos on the Daily Mail's site.
According to IMDB, Owen has Marley & Me with Jennifer Aniston coming out at Christmas this year, and is filming Night at The Museum 2. He also seems to be spending plenty of time at the gym.
Credit: Fame Pictures