These are photos of Kim Kardashian on Thursday, January 6th, coming out of… her home, maybe? Note that I said KIM and not Kourtney. Because if you take a closer look at the Katface, you might be confused. Kim looks like she just had her appointment with her Botox and lip injection guy. And she also looks like there was a problem. Perhaps a permanent buildup of toxins in her face? Who's to say? Take a look at the closeup: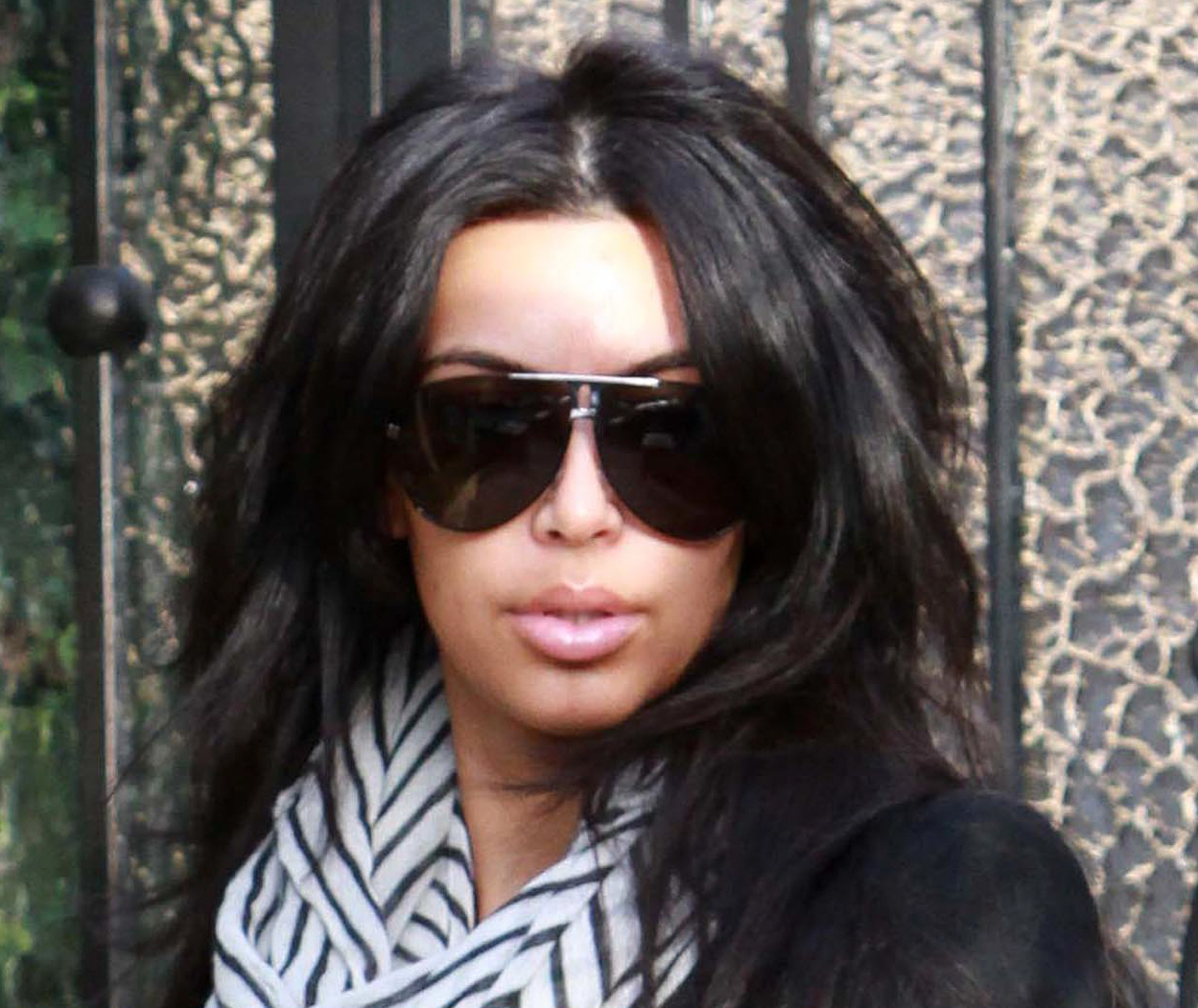 Damn. What kills me is that Kim was so much prettier when she first became "famous" (for nothing). She had a cute little nose and a face that moved and normal lips and everything. Then, somewhere along the line, she began making The Katface Transition. It's all so unnecessary.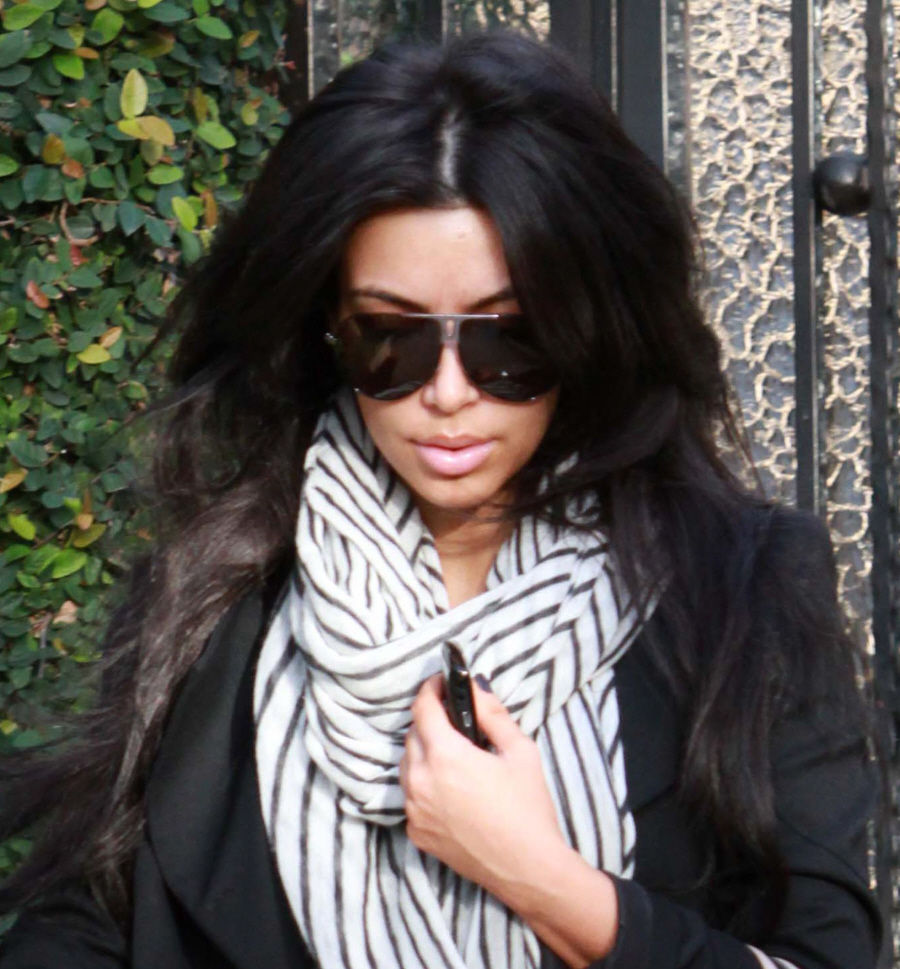 Also – I think these photos prove that Kourtney and Kim use the same doctor. Probably the same one their mom uses. Ugh.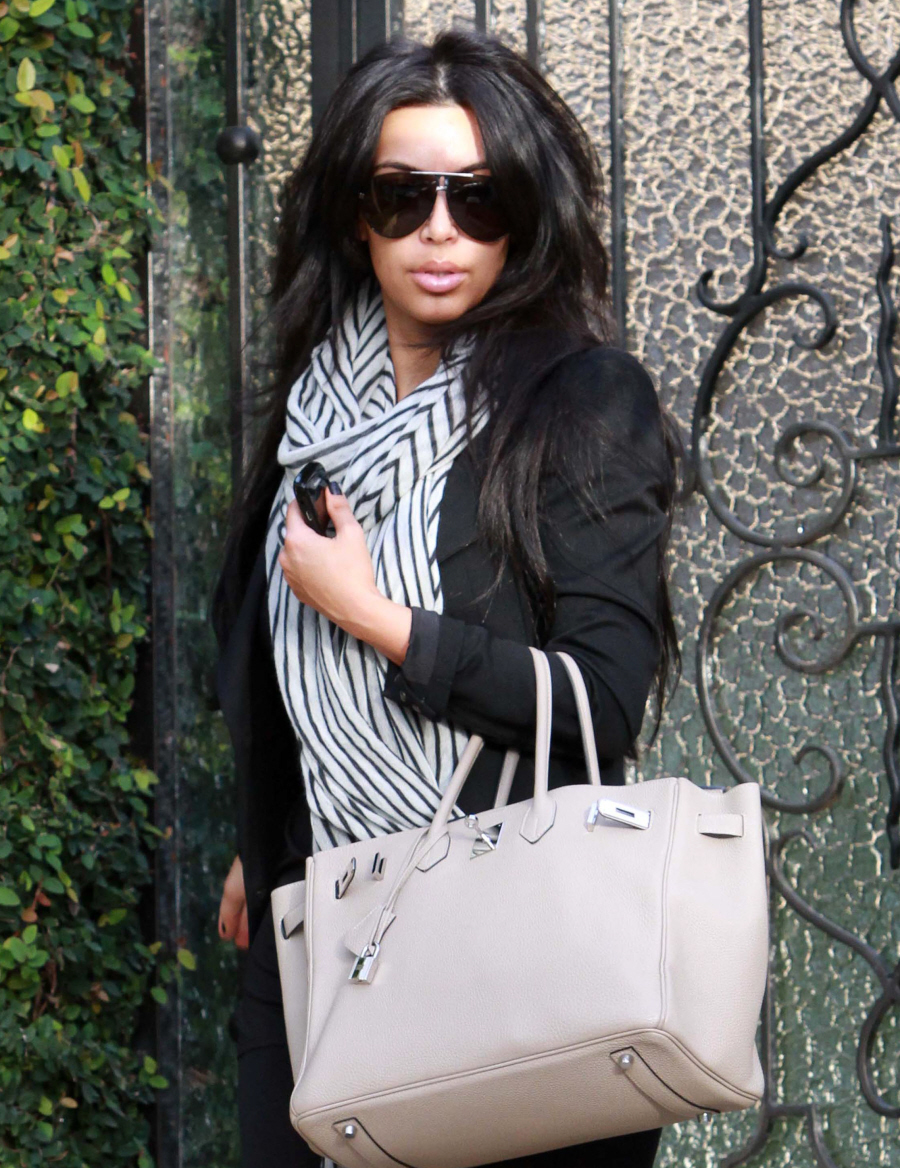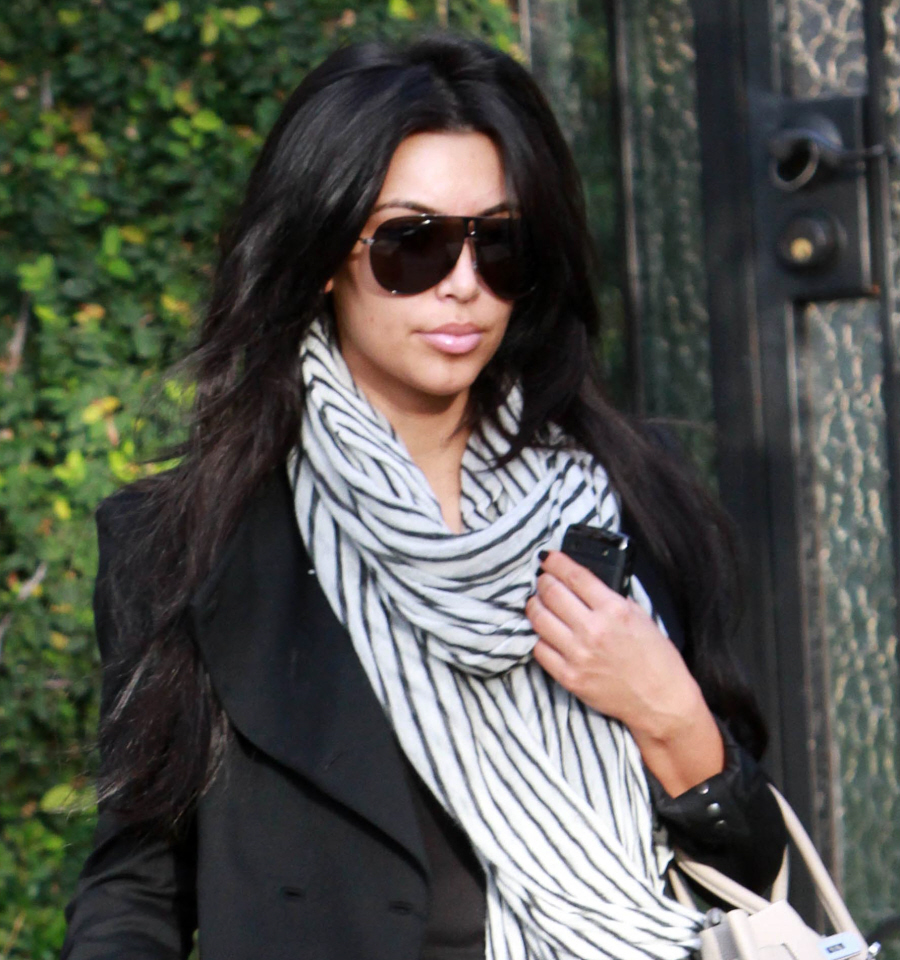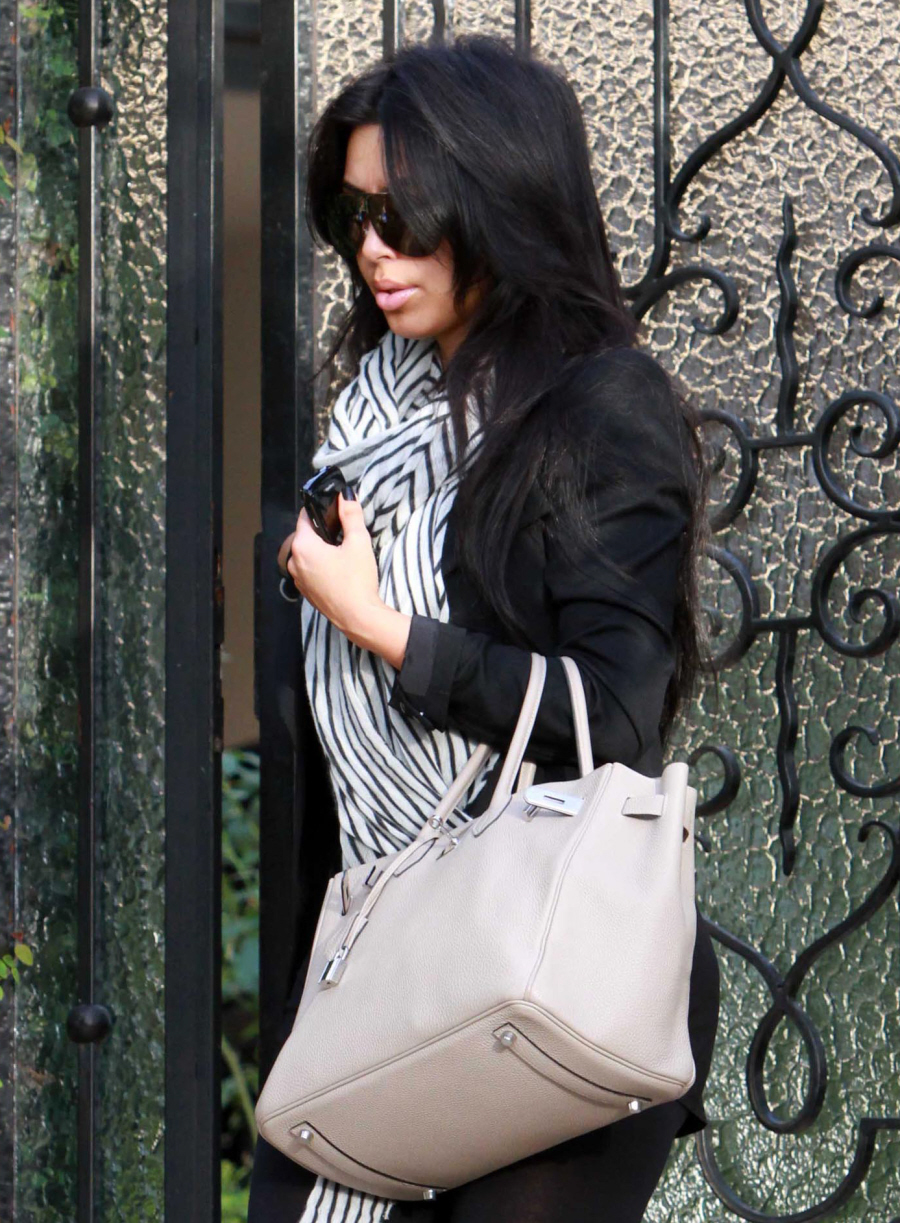 Photos courtesy of Fame.