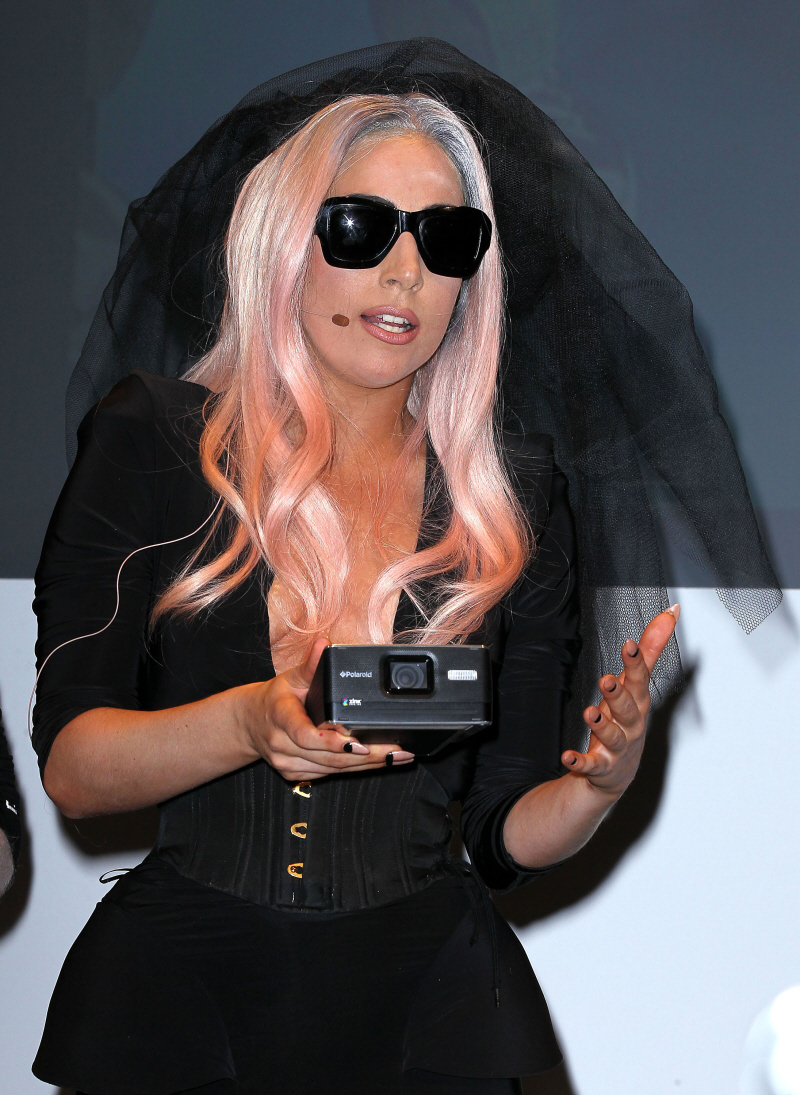 As you may remember, Lady Gaga was named the Creative Director of Polaroid last year, and she was so in love with her new title, she even went to the big Las Vegas trade show last year. She even debuted a new look: "Sun Queen". Well, another year, another trade show, another look. This time Gaga wasn't just debuting a newish look (pinkish hair, black veil, get thee to a nunnery), she was also debuting her first big product as creative director – Polaroid sunglasses. YES. That's exactly what I needed. Also, The Sun is now calling Gaga "Polar Face". Which it literally took me a full moment to get. I'm having a rough morning!
LADY GAGA looked more appropriately dressed for a funeral than a technology exhibition in Las Vegas yesterday. Clad in a sombre veil, dark shades and a black dress, the singer addressed gadget boffins at the 2011 International Consumer Electronics Show to launch Polaroid's groundbreaking GL20 Camera Glasses.

Lady G, the camera firm's creative director, demoed a prototype of the clever specs that can capture and display images and video.

She also unveiled a series of other Polaroid Grey Label products that she helped to design, including a digital camera and a mobile photo printer.

The Poker Face star said: "It's been a really long and exciting and gruelling and imaginative and inspiring process with Polaroid. We've done everything that we can to improve the instant camera – make it new, make it feel better in your hand, make it compatible with the digital era."

And GaGa admits she had her fans in mind when working on ideas for Polaroid.

She added: "I wanted to create products that I knew they would love to use – create cameras, a printer and glasses that I knew would work into their lifestyle as music fans, as concert-goers, as wild party kids."
[From The Sun UK]
So there you go, Gaga-loonies. Run out and buy your Polar Face Polaroid glasses NOW.
Also, try not getting "Pa-pa-pa-Polar Face" stuck in you head ALL DAY.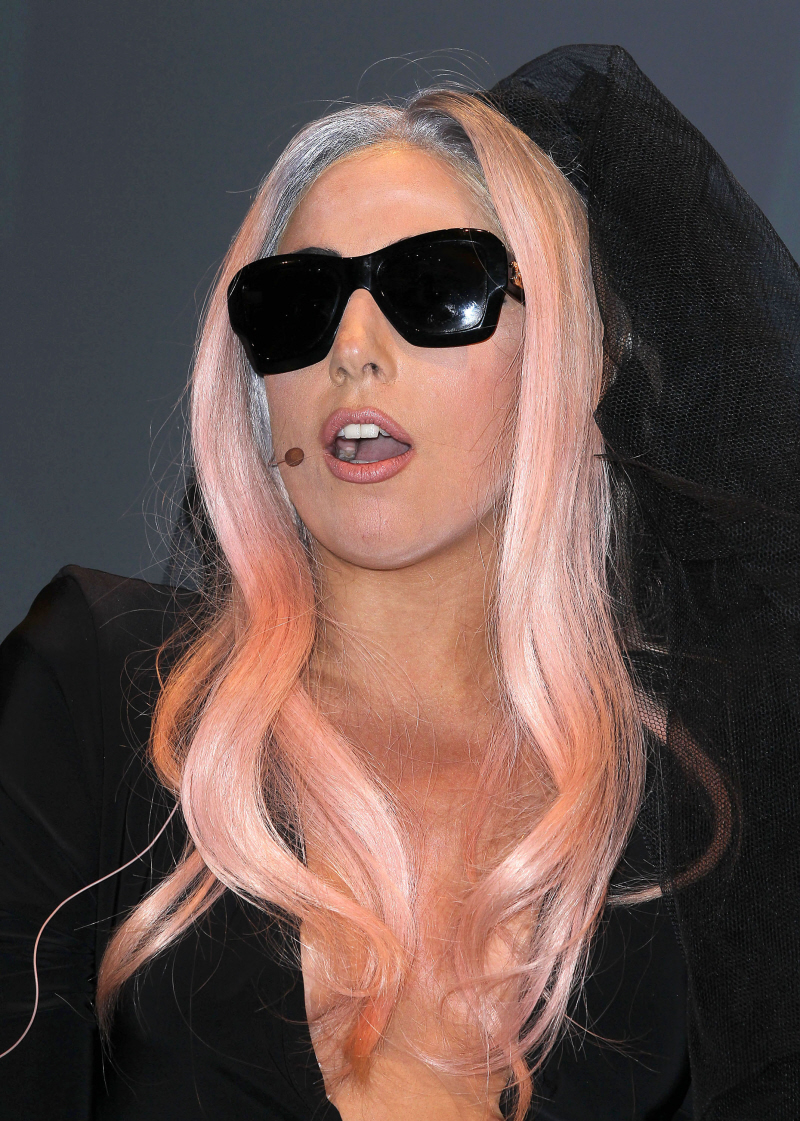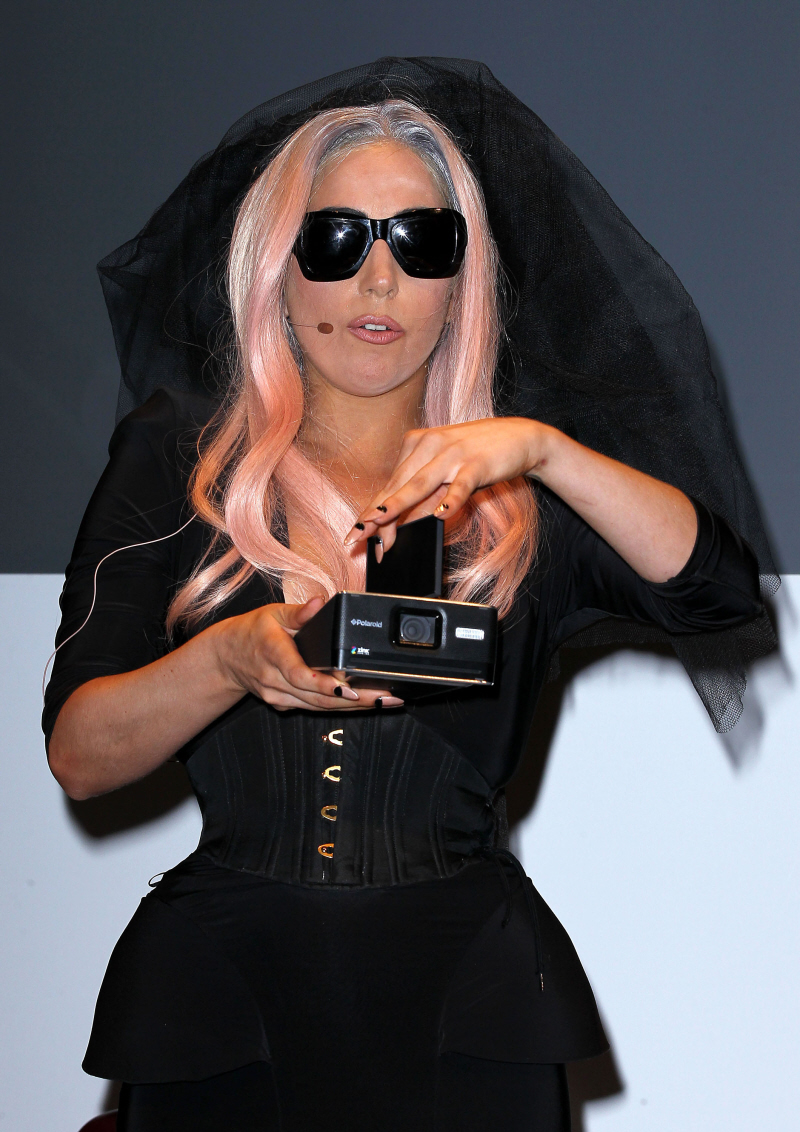 Photos courtesy of WENN.