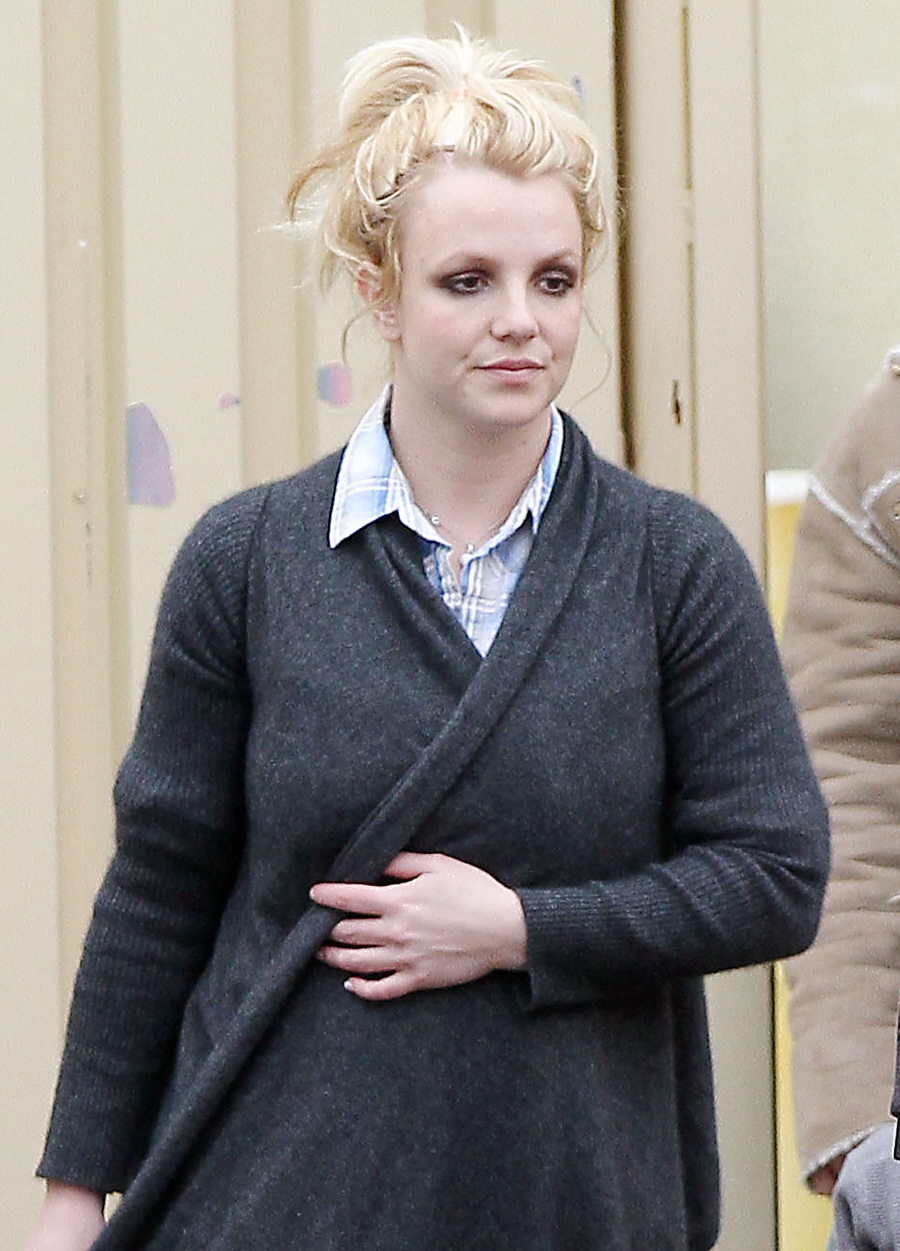 These are photos of Britney Spears from the weekend, looking like hell. CB and I were debating whether or not Britney looks pregnant in these photos. If it was anybody else, I might be saying something about a "bump" but it's more likely that Britney just had too many Cheetos over the holidays. Anyway, Britney's new single has been released! There was a demo (sung by someone else) that got a lot of attention last week, but this is the first time I've heard Britney singing in a while. If you want to call it singing… this is auto-tuned to a crazy degree. Still, a solid pop song.
The lyrics feature lines like "If I feel my heart was beating loud/If we could escape the crowd some how/If I said I want your body now/Would you hold it against me." "It" being "dong" I believe. And now I'm picturing myself begging Michael Fassbender to "hold it against me". Mm… what were we talking about?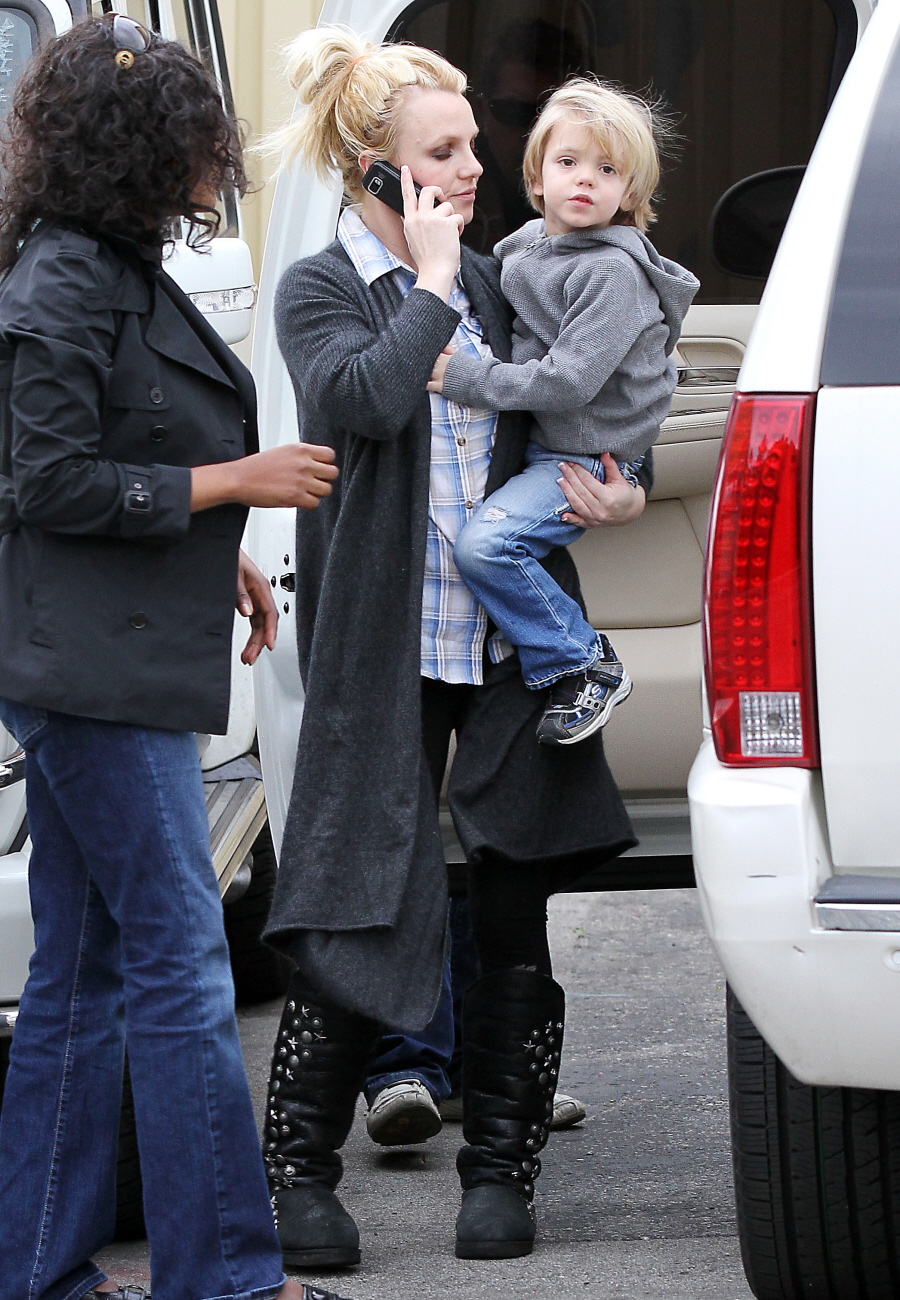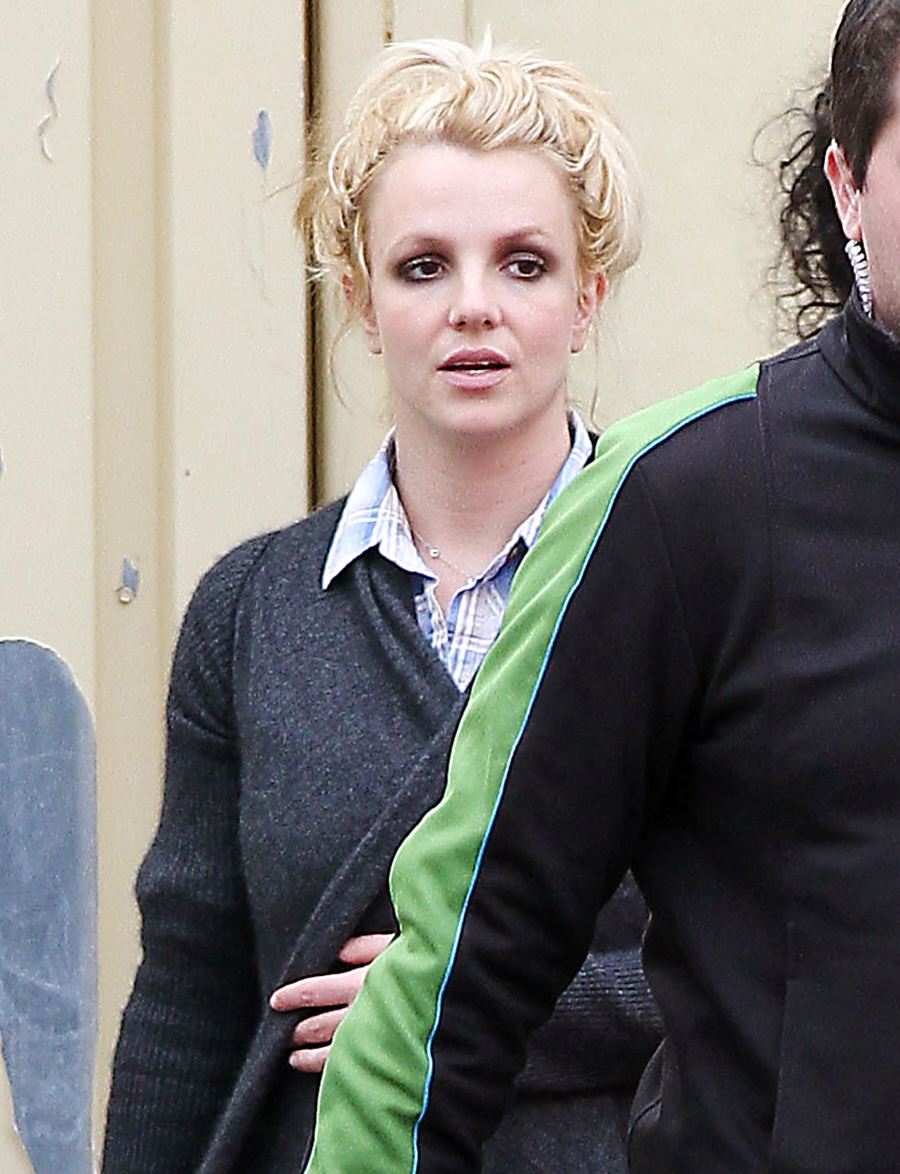 Photos courtesy of Fame.