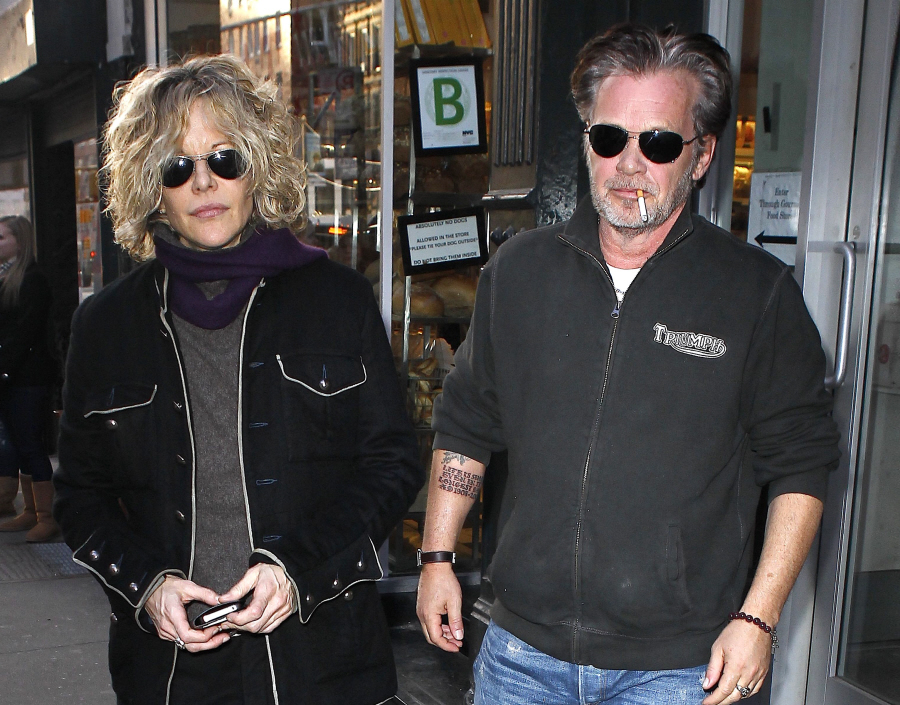 Over the past few weeks, we've been hearing a lot about Meg Ryan's new (new-ish) relationship with John Mellencamp. First was the random report that John and Meg were hitting it, and that Meg was the reason for his divorce from his wife of 17 years, Elaine. Then came the confirmation of their relationship, via People Magazine. Then they trotted out for an unsexy photo op. One of the last major pieces of gossip was that John Mellencamp is no prize – that he's a temperamental, womanzing douche and that Meg is just the latest in a long line of mistresses he's had over the years. Anyway, PopEater's gossip guy is claiming that Meg couldn't be happier with the turn of events. Yes, even though everyone is throwing her the "homewrecker" side-eye, Meg is just thrilled that we still know who she is. Hm.
Meg Ryan isn't just loving the attention of her new boyfriend, rocker John Mellencamp, she's also enjoying being back in the public eye, as more than two years have passed since her last major film release, the star-studded 'The Women.'

"Meg couldn't be happier," a friend of the actress tells me. "Not only has she got a great new guy, she's back in the headlines. It's not easy going from being one of the highest paid actresses in the world to an anonymous New Yorker. Meg's loving all this attention again."

The newly formed couple hasn't exactly been trying to hide their love as they've been seen strolling through [New York's] West Village and spending time on Martha's Vineyard. And now insiders tell me the two of them are in talks with a major magazine to do a photo shoot together.

"Meg would much rather be back on the cover of the magazines announcing a hit new movie, but unfortunately that isn't the case," an insider tells me.

The 49-year-old beauty is fully aware how the world of celebrity has changed since she was burning up the box office in landmark hits like 'Sleepless in Seattle' and 'You've Got Mail.'

"Now folks are much more interested in your private life than if you have a hit movie," the insider says. "Look at Kate Gosselin or Kim Kardashian. They are always on magazine covers talking about their love life."
[From PopEater]
Wait, they want to do a photo shoot together? What exactly would they be promoting? Crusty love? Ugh. And didn't they already do a photo shoot together? Oh, I'm sorry. I meant "every photo agency just happened to 'catch' them together magically."
And you know what? I'm old enough to remember when Meg Ryan was relevant. When producers were just dying to work with her and she got tons of film offers. I also remember how she was back then – surly. Like, she didn't want the attention. She wanted people to see her as an "actress" not as America's Sweetheart. She really aimed to be more private. Oh, how the mighty have fallen. Now she's a washed up has-been with a jacked face who acts like she just won the jumpoff prize. It's kind of sad.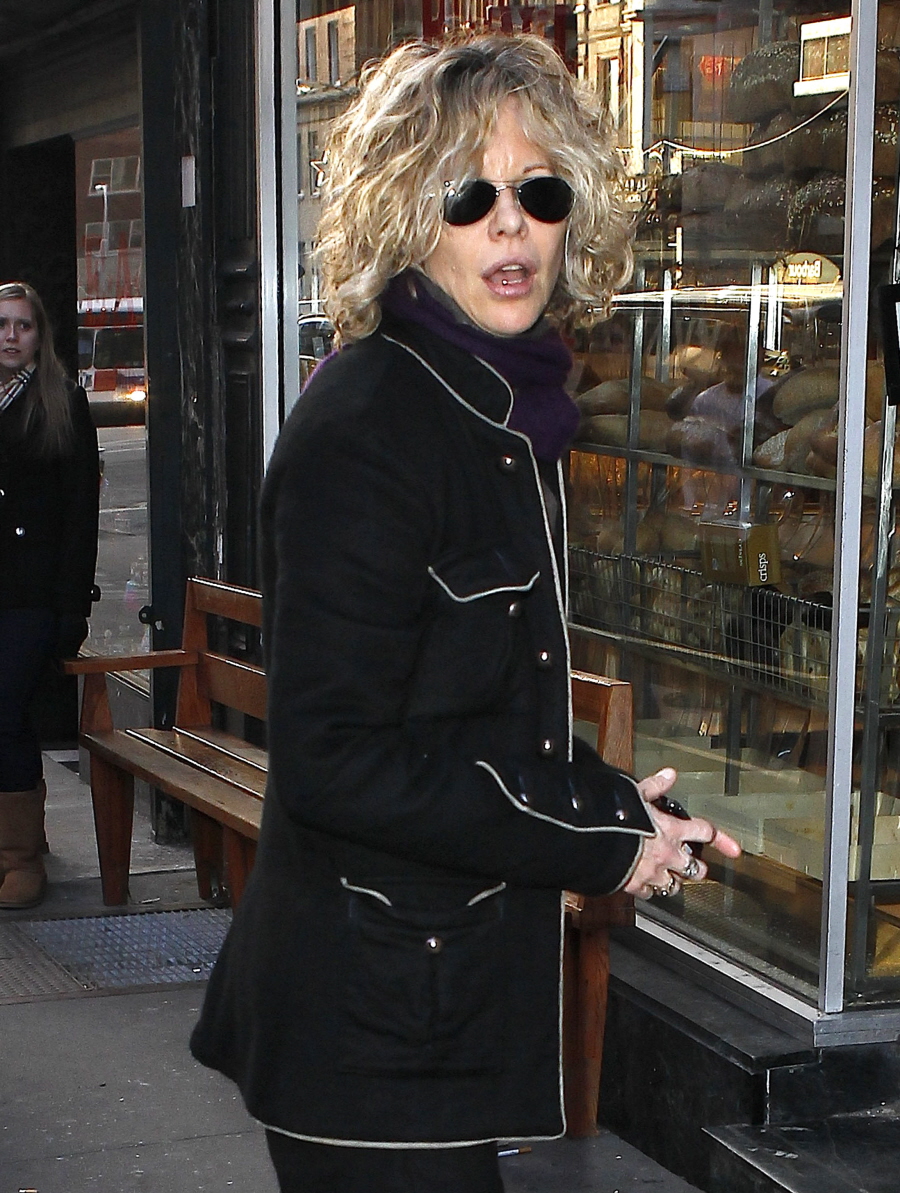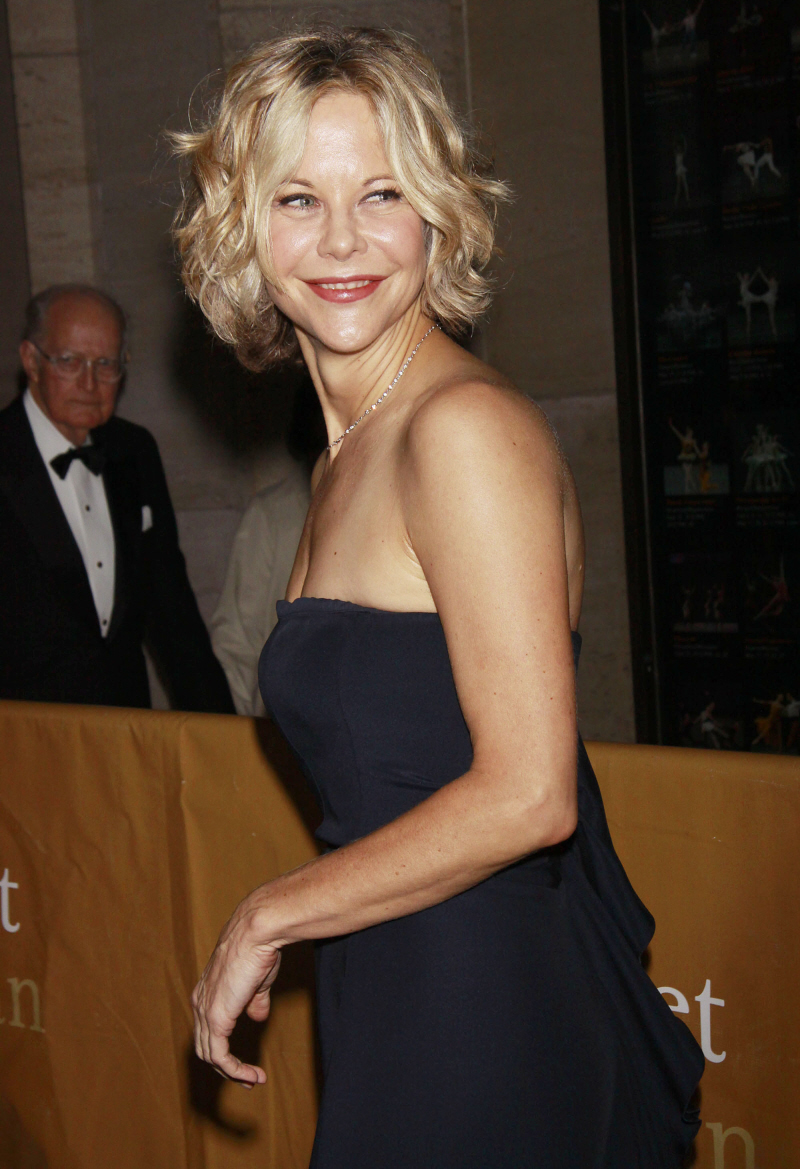 Photos courtesy of WENN & Fame.