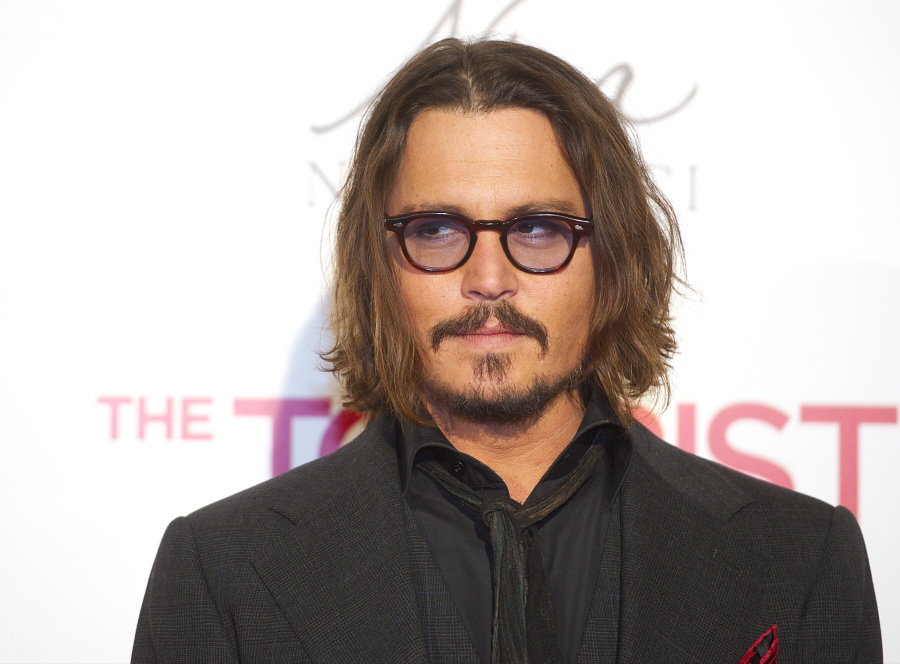 This completely random report comes from The Sun, and even though they're directly attributing these quotes to Johnny Depp, I have very really doubts that Johnny said anything like this. Okay, apparently Johnny was put in charge of the Jolie-Pitt's bulldog for one night. Their bulldog is named Jacques. There's a photo of him as a puppy in Angelina's 2008 W Magazine spread, but I'm having a hell of a time finding that one photo. Thankfully, we have some adorable photos of Jacques with Shiloh from a few months ago: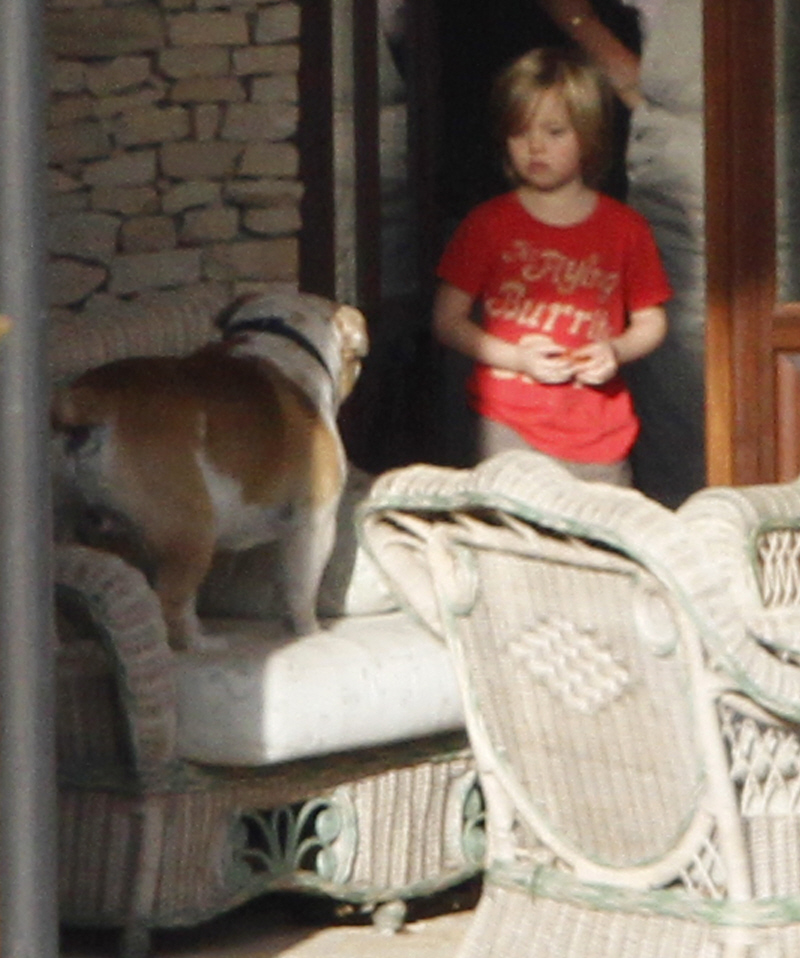 Anyway, Jacques is apparently some kind of holy terror? And when Johnny tried to puppy-sit him, Jacques attacked Johnny, but not really. He's just a little bulldog for goodness sake!
WHEN BRAD PITT and ANGELINA JOLIE need someone to look after their dog, who do they call? JOHNNY DEPP. I'd love to have seen Brad thumbing through his contacts when the eureka moment came.

The actor kindly offered to dogsit stinky pet pooch Jacques so his pals could go for a romantic dinner during filming of Johnny and Ange's latest movie The Tourist. But as soon as they were alone, the 12½st beast attacked. And that dogsitting arrangement might now be a thing of the past.

Johnny revealed: "Foolishly I was persuaded to look after Jacques for a night. He's a huge bulldog. At first I had a terrible feeling, because Jacques smelt horrible. But then I told myself, 'Come on, you will survive one night'. Everything was cool – until I sat down on the bed to take my shoes off. Jacques pounced on me from behind and kept jumping around on me. He's not small. Around 175lbs of dog was hurled at me, which felt like about 300lbs. I shouted for help and luckily someone came to take that beast off me."

Luckily for Johnny, he only did hound duty once.

He said: "We often went for dinner with them. It was great. I've known Brad since the end of the Eighties. It was great to see him as a man and amazing father."

And on odd occasions the adults left the kids and Jacques indoors while Johnny, stunning wife VANESSA PARADIS and Brad and Ange hit the town together.

Most blokes would give their right arm to be in that company but Johnny wasn't too chuffed.

He added: "Angie is a stunner, so is Vanessa. And Brad of course. When we all sat together I was the only ugly one. I'm not the spick-and-span kind of guy. To be honest, I don't like cutting my hair or trimming my beard."
[From The Sun]
He's not 175 pounds of dog! Okay, maybe 150 pounds. In these photos, he looks like a typical chubby bulldog. I bet he's a sweetheart. And I bet he was just trying to be friends with Johnny, who must smell like a dog too.
UPDATE: Oh, Johnny told this story on Letterman? My bad. Carry on.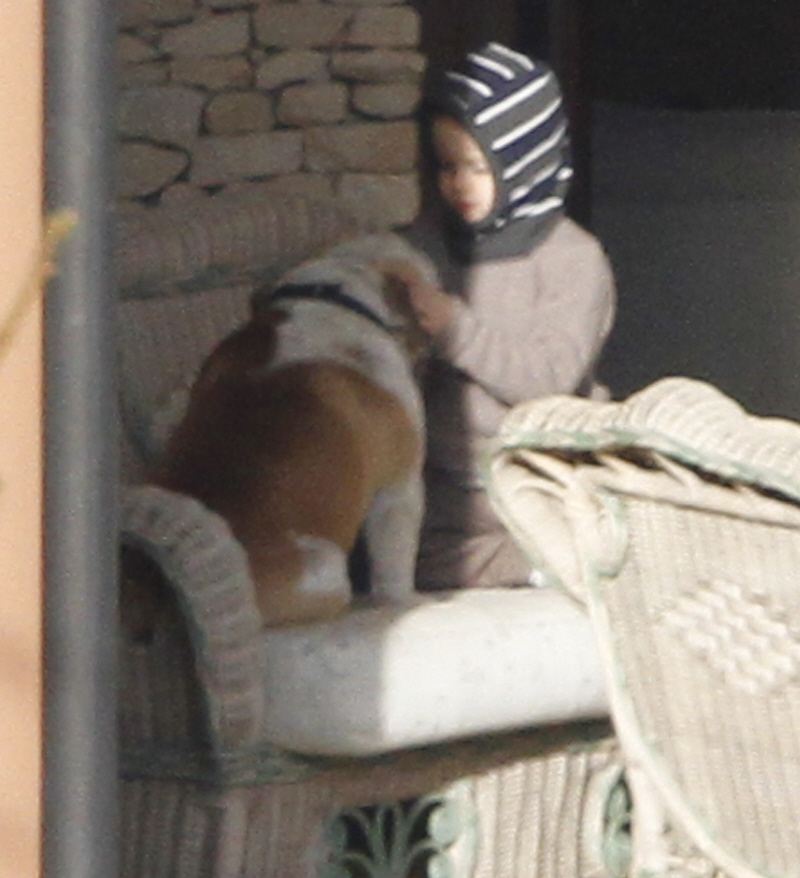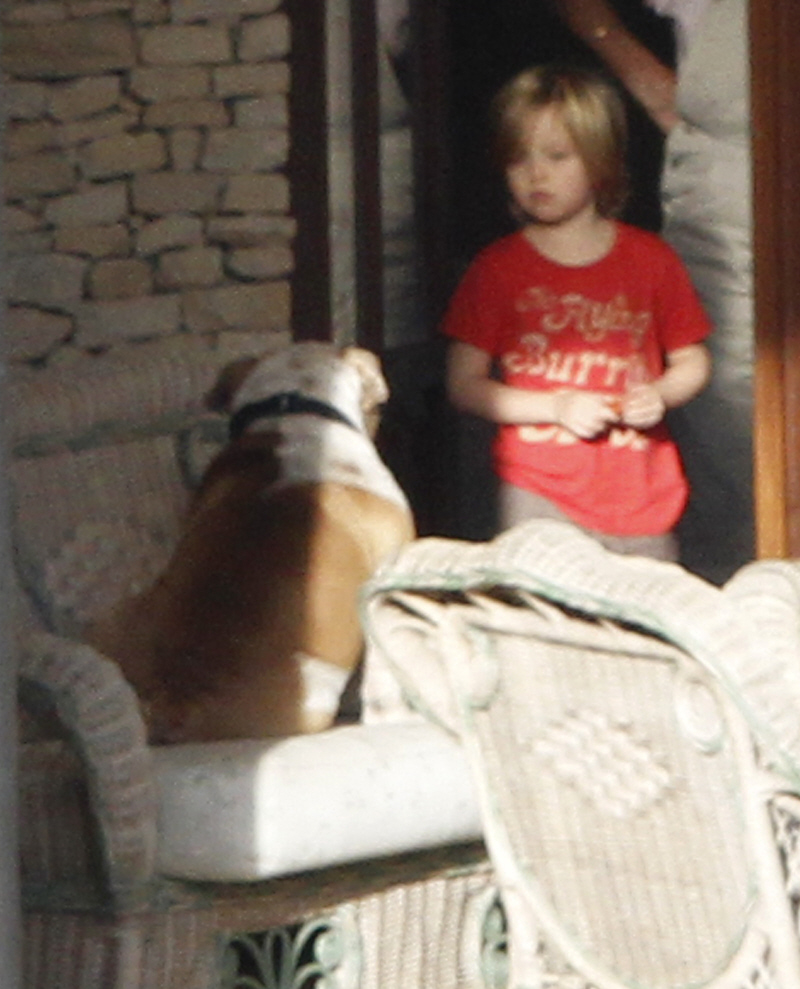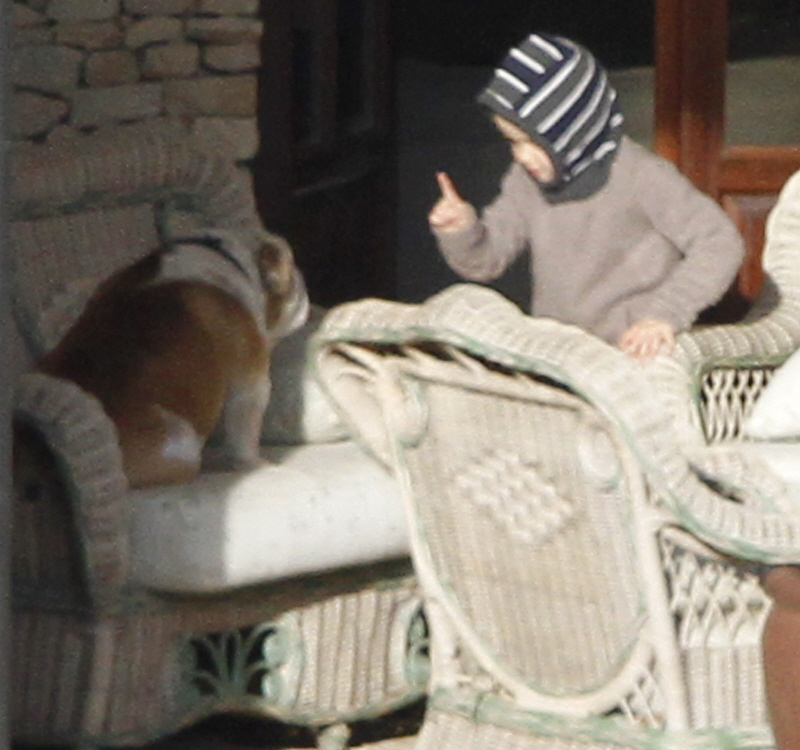 Photos courtesy of WENN.