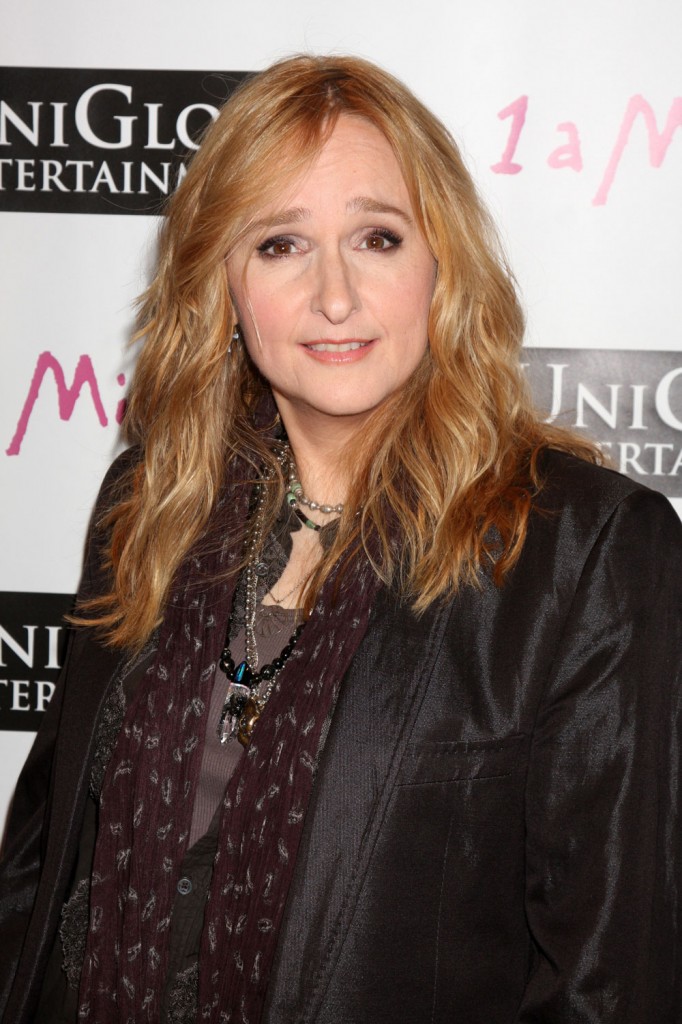 This is a really juicy piece of gossip when you take it in context. Melissa Etheridge is now dating her ex wife Tammy Lynn Michael's former best friend, who served as the "best woman" at their commitment ceremony in 2003. (Tammy Lynn and Melissa never legally married when it was possible before Prop 8 passed, but they did have a traditional-type wedding.) We heard all sorts of drama about Melissa and her ex when they broke up last year. Michaels complained on her blog that Etheridge wasn't providing enough support for her to feed and house their now four year-old twins, and Etheridge's lawyer countered that his client was providing $2,000 a month and paying all the bills. When you consider how wealthy Melissa is, that really isn't that much. Last year, Tammy's lawyer told In Touch that Tammy suspected Melissa was cheating. He said, "There were all the usual signs. Strange comings and goings and lots of days and nights absent." Now we may know who the other woman is.
[Melissa Etheridge] is "hot and heavy" with Hollywood producer/writer Linda Wallem, the creative force behind the hit cable TV series "Nurse Jackie," according to an insider.

"Linda has been talking constantly on the set about how she and Melissa are in love and how they're in a committed relationship," the insider said.

Melissa and Linda – who are both 49 and were born on the same day, May 29, 1961 – have known each other for years. Linda was the best friend of the singer's ex partner, Tammy Lynn Michaels, according to one of Tammy's friends.

When Tammy and Melissa exchanged wedding vows in 2003 in a lavish ceremony at Dick Clark's Malibu estate, Linda was in the wedding party.

"In lesbian terms, Linda was the 'best lady,'" the friend said. "Now she's taken Tammy's place."
[From The National Enquirer, print edition, January 24, 2011]
So did Melissa wait until she ended things with Tammy before taking up with their mutual friend? From the way Tammy explained Melissa's behavior before their split, it's doubtful.
Meanwhile Melissa's new girlfriend might create a sitcom in which Melissa will star:
Linda is planning to write a sitcom for Melissa, described as a reverse "Will & Grace," where the singer would portray a gay teacher living with a straight man.

And the pair want to collaborate on a musical play that Linda is developing.
[From The National Enquirer, print edition]
We haven't heard much lately about Melissa and Tammy's court battle for custody and support. It looks like Melissa has moved on while she's left the mother of her children high and dry.
Melissa Etheridge is shown on 10/6/10. Linda Wallem is shown below on 5/3/10. Credit: WENN.com
Linda Wallem:


Tammy Lynn Michaels and Melissa in 2002 (credit: Fame)