Kelsey Grammer was on the Late Show last night, which happened to coincide with the episode of his wife's reality show in which he broke up with her. At first he talked to Letterman about finishing his stint on Broadway in La Cage Aux Folles. Kelsey will be leaving the production in mid February, and he told Letterman it's "really hard work" to do eight shows a week for a year. He said "it's been a really hard time for me physically and emotionally and as you know there's been all this other stuff going on." Letterman asked him about his divorce and how his kids were doing.
"The kids seem to be doing ok. We've been spending quite a bit of time with them – Kayte and I, Kayte's my new girl and we're planning to get married soon – sometime in February."
Well that won't happen if Camille has her way. She's moved to block Kelsey's petition for a quick divorce.
On last night's Real Housewives of Beverly Hills, we got to see Camille react to Kelsey telling her it was over. He still let her come out to New York to be his date for the Tony Awards afterwards, and he acted like he might give her another chance. Before she went to the Tonys, Kelsey broke the news over the phone. She explained "My husband called me in the middle of the night and told me that he was done with our marriage. I begged him please don't leave, and don't leave the family. It's devastating."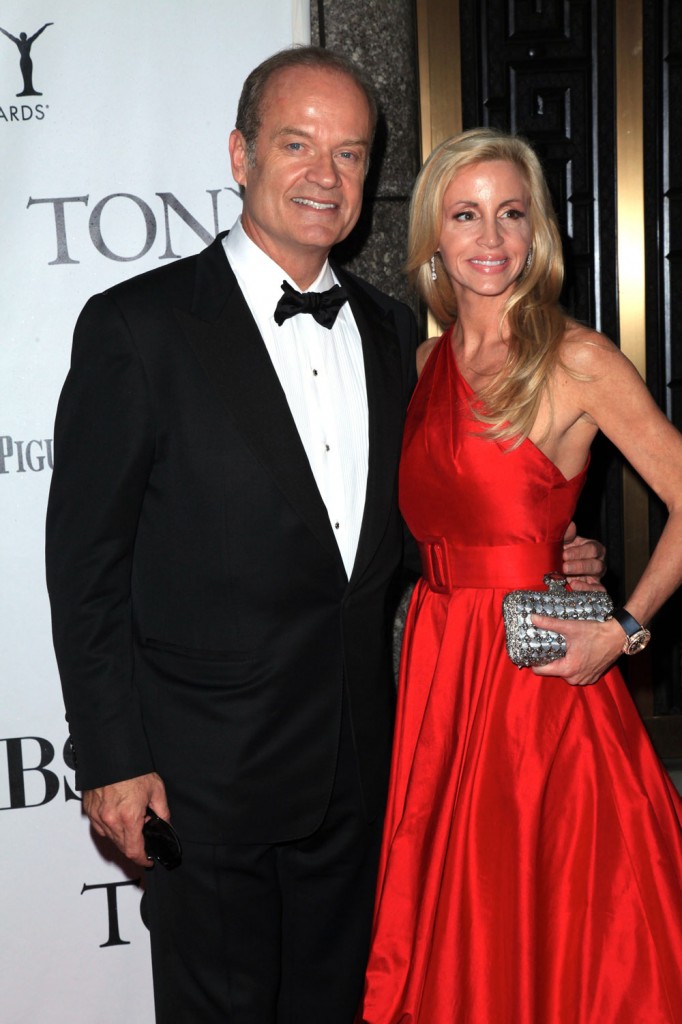 Camille claimed that she didn't want to go to the Tonys afterwards, but that Kelsey struck a bargain with her. "If you come to the Tonys, why don't we spend some quality time together and see what happens? Maybe we can have a romantic weekend. Let's just see if it works out." We know of course that Kelsey already had a mistress at that point and was completely misleading Camille for his own purposes. He even put her up in a hotel because the other woman was already living with him. No wonder Kelsey went on Letterman. He looked like a cheating conniving bastard on Real Housewives. There was even a sad scene where Camille talked about having to break the news to the children that their dad wasn't coming home. (She's not an involved mother by any means, but that really tugged at the heartstrings.)
Camille recently told Popeater that she met Kelsey's fiance and that it was uncomfortable but that she thought Kayte was "nice." She added "It's really important for me and Kelsey to be friends and amicable for our children's sake. Because you know, we have to co-parent and that's the correct way to do it." She's not sure if she'll return to Real Housewives, and adds "I found out during filming that he wanted out and that he had moved another woman into our apartment in New York and she had gotten pregnant. And I ended up the bad guy!" Maybe, for this week, she's not the villain for once. She's still a self involved piece of work, but no one deserves to be treated like that.
Here's a toast Kelsey made on Real Housewives. He toasted "to love" and said "I'm particularly thrilled with the love I'm getting from the British people." His 29 year-old mistress is of course British. That was really cold, and I felt so sorry for Camille after seeing this. I never thought I would say that. E! Online points out that this is just like an episode of Frasier.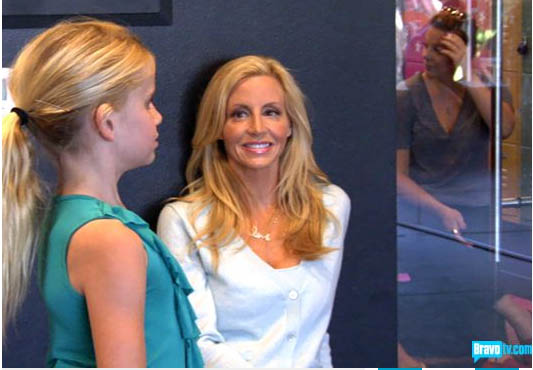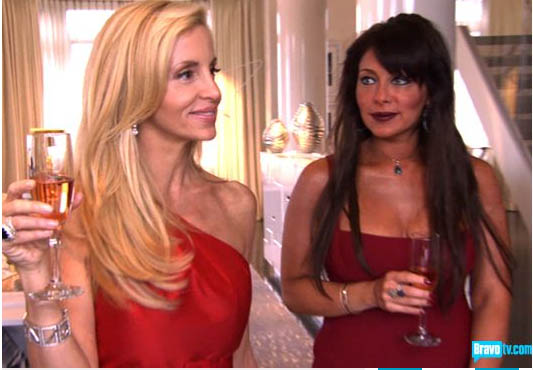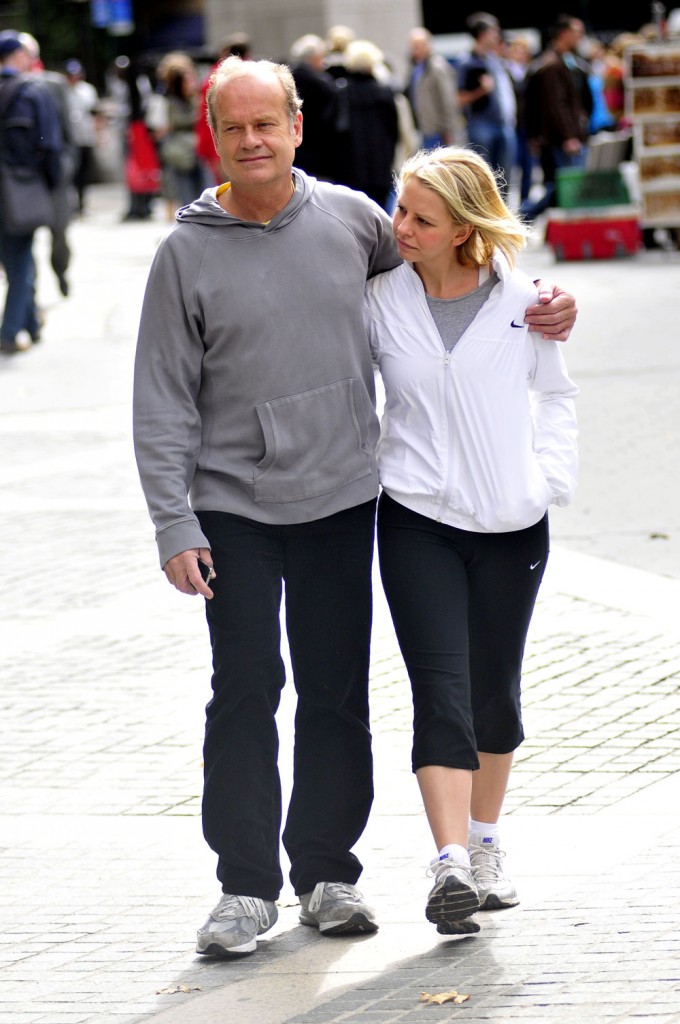 Photo credit: Tonys photo credit: WENN.com and dated 6/13/10. Photo of Kelsey and Kayte credit: Fame and dated 10/14/10. Other photos credit: BravoTV